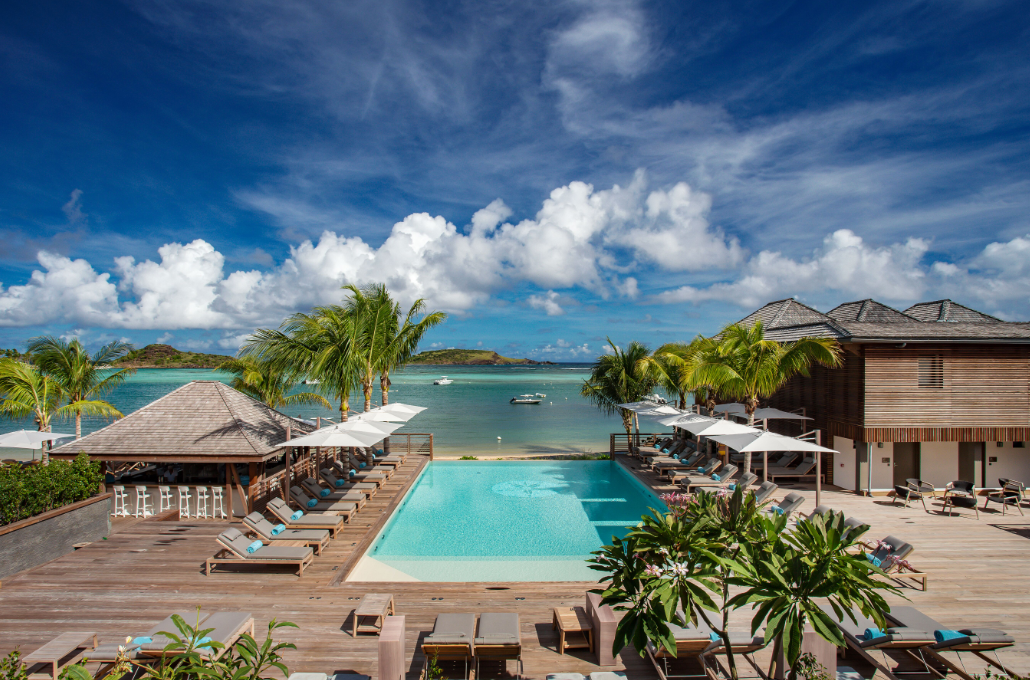 St Barths is back, and to celebrate its grand return post-Hurricane Irma, Le Barthélemy Hotel & Spa recently announced a partnership with Gurney's Resorts, which operates hotspot hotels in the Hamptons and Newport, Rhode Island, in the form of a pop-up from February 21-22.
This partnership marks the first time Gurney's heads to St Barths for a fun-filled weekend. During the weekend, Gurney's will bring its chic Hamptons style to the French island in the form of fashion, food and fun. The French island will get a taste of the East Coast with bites, like lobster rolls, and cocktails, like the resort's signature Hamptons Spritz. Wellness activities, such as beachfront yoga, a recreation of Gurney's famed The Beach Club, as well as a pool party with a DJ are just a few of the activities to expect.
The partnership makes perfect sense: Both Le Barthélemy Hotel & Spa and Gurney's Resorts operate luxury oceanfront properties with sleek guest rooms and food and beverage concepts that draw visitors from all over. In July, Le Barthélemy Hotel & Spa will operate a similar pop-up at Gurney's Montauk and The Beach Club, bringing the fabled St Barths party scene to the Hamptons. This second pop-up will take place on July 11-12. Guests can indulge in fresh coconut ceviche, rose and island-style yoga, and guests of the resort will receive Hermès amenities and a beach tote. You can even get a complimentary two-night stay by posting on social media and using the hashtag #GurneysXLeBarth from now through July 14.
Heading to St Barths but don't your way around? Read our exclusive luxury guide to St Barths, including where to eat, where to shop and what to do on the island. Stay tuned for more exciting news and updates on the island.
For more information, visit lebarthelemyhotel.com and gurneysresorts.com