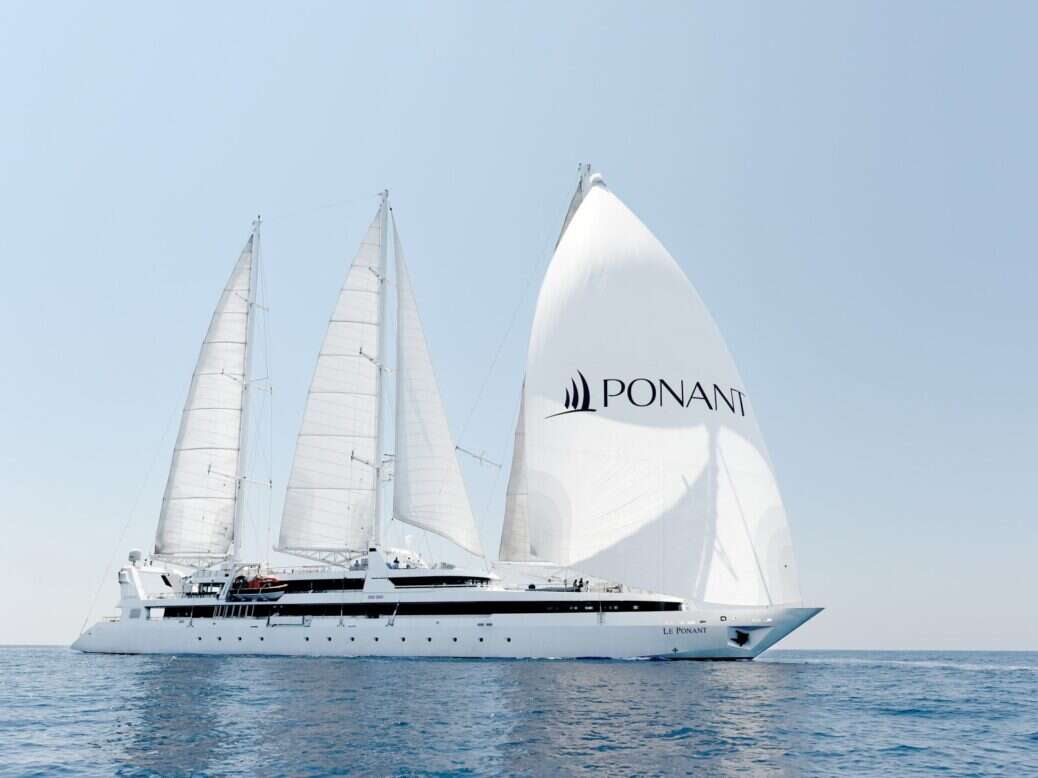 Ultra-luxe cruise line Ponant is preparing to unveil its grand sailing vessel Le Ponant, following a complete refurbishment. Set to relaunch in the Mediterranean later this month, the 289-ft, three-masted ship has emerged as a sustainable flagship of the Ponant fleet.
Orchestrated by celebrated French design firm, Jean-Philippe Nuel Studio, the complete redesign has been two years in the making. Perhaps the most impressive feature of the vessel's refit is the reduction of guest cabins from 32 down to just 16 spread across three floors, offering space for a total of 32 guests. Thanks to the one-to-one guest-to-staff ratio, Le Ponant can now offer an intimate experience more like that of a private yacht that an impersonal cruise.
The interiors have also been refreshed, with each of the cabins featuring understated neutral interiors and sumptuous dark accents. The shared spaces are equally as sleek – a calm color palette blends seamlessly throughout and curved furnishings offer a chic retro-style finish. Naturally, the unrivaled sea views get their well-deserved spot in the limelight, with enormous windows and retracting glass doors at every turn.
[See also: A Day in the Life of Expedition Leader Florence Kuyper]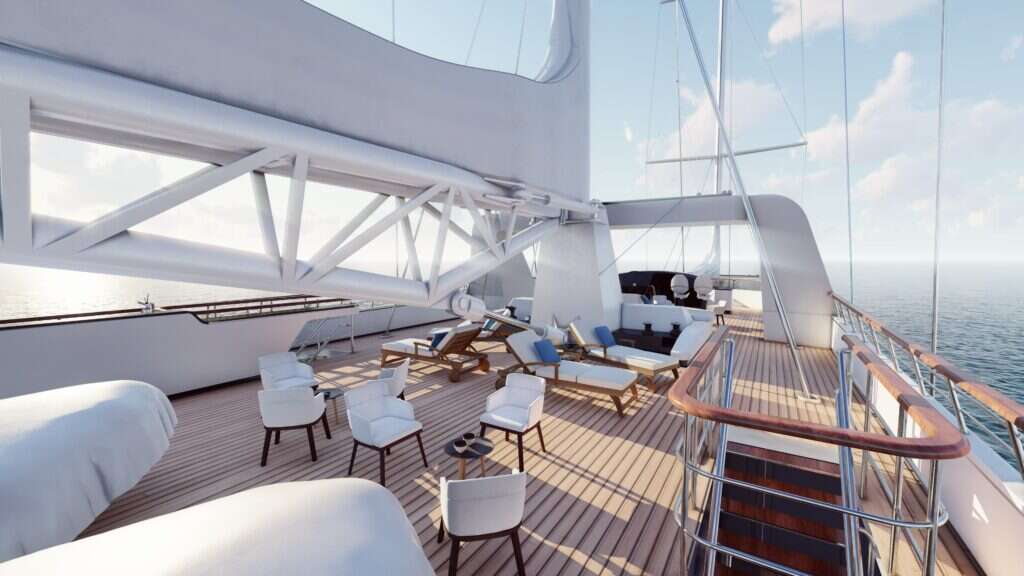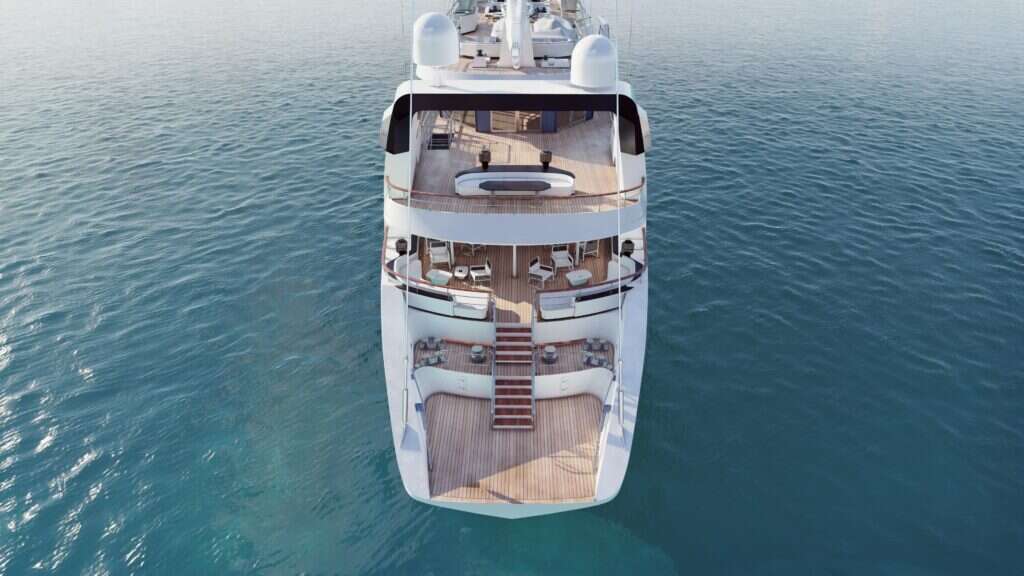 The gastronomic experience onboard Le Ponant has been revitalized too, with the onboard dining destination, La Diamant, offering expertly prepared cuisine using organic ingredients, while the outside bar is the perfect spot for a sundowner. The wellness offering has also been improved, with daily yoga sessions, a saltwater pool, a gym and a range of personalized skincare treatments.
Le Ponant's refit has also seen a bolstering of her environmental credentials, including the addition of an innovative SCR filter capable of reducing the ship's nitrous oxide emissions by up to 90%. And, when conditions are suitable, she is also equipped to sail purely on wind power.
In line with Ponant's company-wide commitment to more responsible luxury travel, other eco-friendly initiatives onboard Le Ponant include smart waste sorting and a state-of-the-art water treatment system. There's also a steadfast rule of only individual or small-group disembarkations to ensure minimal impact on local environments and communities.
[See also: Explora Journeys CEO on Reshaping the Luxury Cruise Industry]
To mark the reintroduction of this iconic vessel, Ponant has launched a series of all-new experiences and cruise routes, including The Seychelles Under the Trade Winds itinerary. Launching in the 2022-2023 winter season, the nine-night journey launches from Mahé, and calls at a different island each day.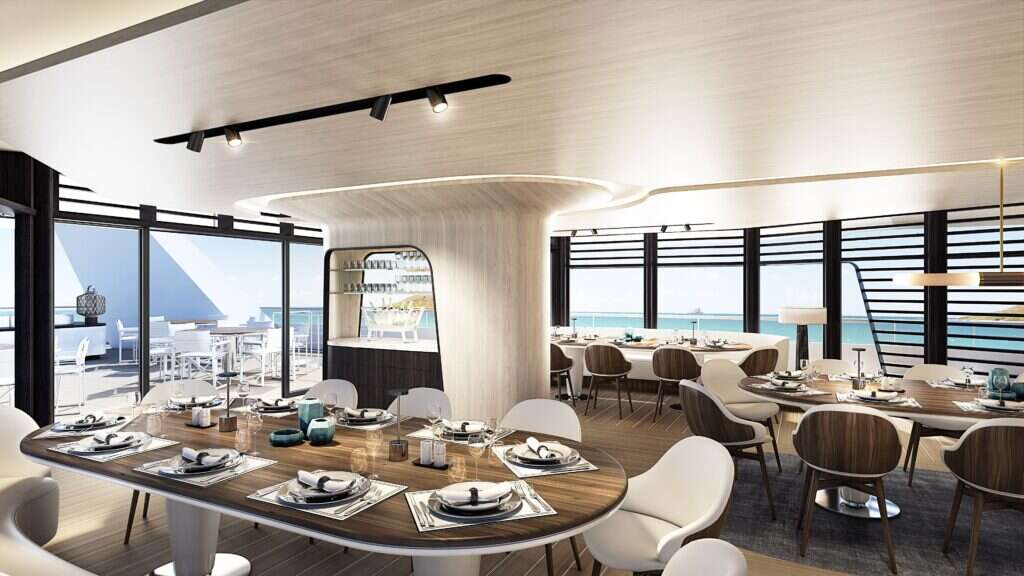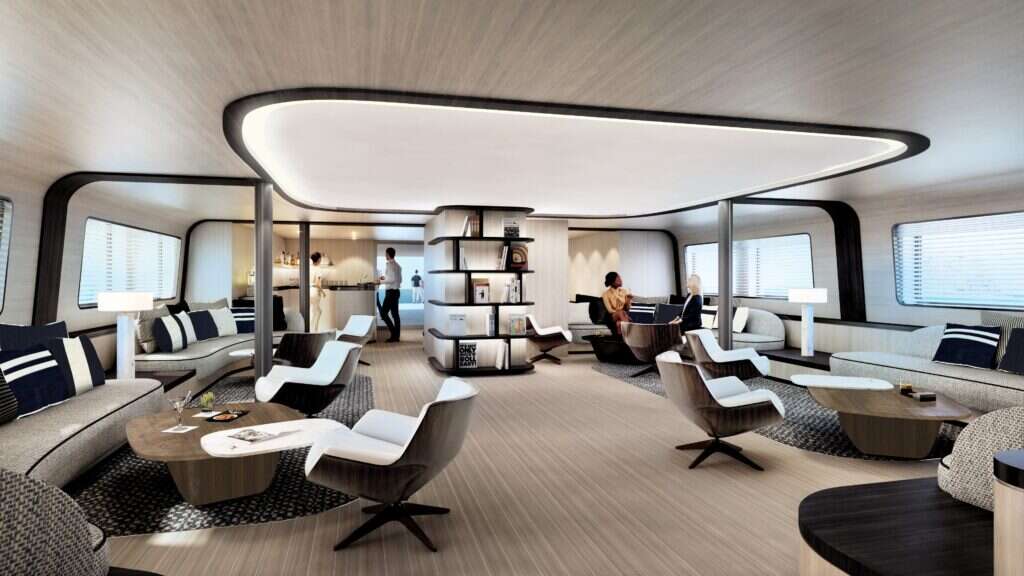 As well as more familiar destinations, the itinerary will also call at two all-new ports for Ponant: the African Banks north of the Amirante Islands, and Thérèse Island. Both are completely uninhabited and only available for daytime visits, promising an entirely unique experience.
Naturally, the excursions and experiences on this trip are unrivaled, with everything from sunrise yoga and scuba diving to paddleboarding and outings in glass-bottomed kayaks on offer. Among the onboard crew will be a dedicated expedition leader, a trio of naturalist guides and a free dive instructor.
Other upcoming voyages aboard Le Ponant include a seven-night itinerary along Croatia's coastline and tours around Australia's majestic Kimberley Coast.
[See also: The Best New Cruise Journeys for 2022]