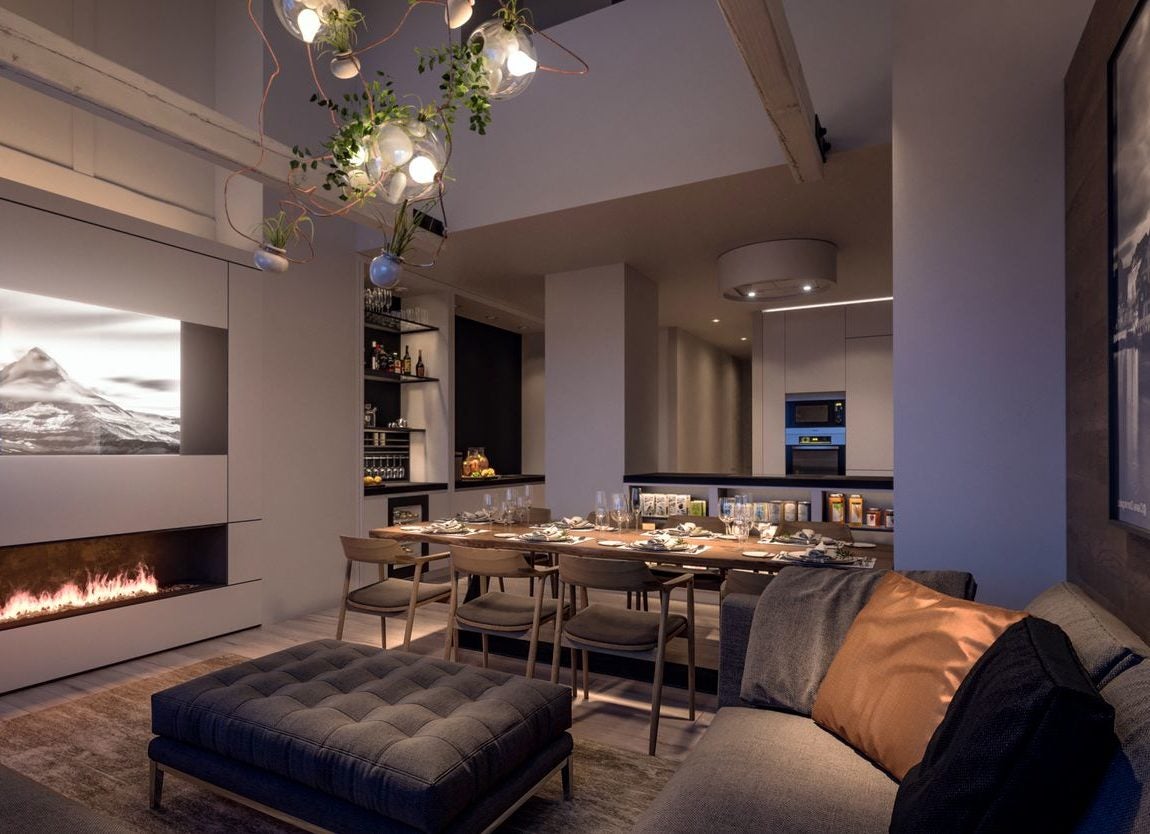 Swiss hotel brand Le Bijou has leveraged its state-of-the-art, fully automated accommodations to provide a safe environment for guests to self-isolate if they suspect they have contracted Covid-19.
The Quarantine Apartments allow guests to live in complete isolation whilst enjoying many of the amenities and services of a luxury hotel. Each unit is completely automated and contains a private gym, a home office, personal health monitoring, in-room healthcare services and full delivery services. There is also a private chef on hand to cook up food on request.
The apartments were not created in response to Covid-19 and are the result of Le Bijou's long-term vision to reinvent the idea of luxury hospitality through the use of artificial intelligence.
Traditional hotel management has been replaced with a sophisticated digital butler named James, which removes the need for person-to-person contact at every stage of the guests' stay, from check-in to check-out. Rebranding its accommodations to Quarantine Apartments has allowed Le Bijou to continue operating where other hotels have been forced to close.
Free stays for health workers
Le Bijou admits that the idea was borne out of guests beginning to book 14-day stays specifically to quarantine. Co-founder and CEO of Le Bijou, Alexander Hubner, then created a special service for these guests so they would feel safe enough to stay longer, if necessary.
The company has seen an increase in inquiries in recent weeks as people within Switzerland look for a safe environment if they suspect they have the novel coronavirus Covid-19.
A spokesperson for the company says they are currently operating at 70% capacity and they are receiving an influx of inquiries every day. The hotel has also committed to offering unoccupied rooms free of charge to health workers on the frontline of the country's battle against Covid-19.