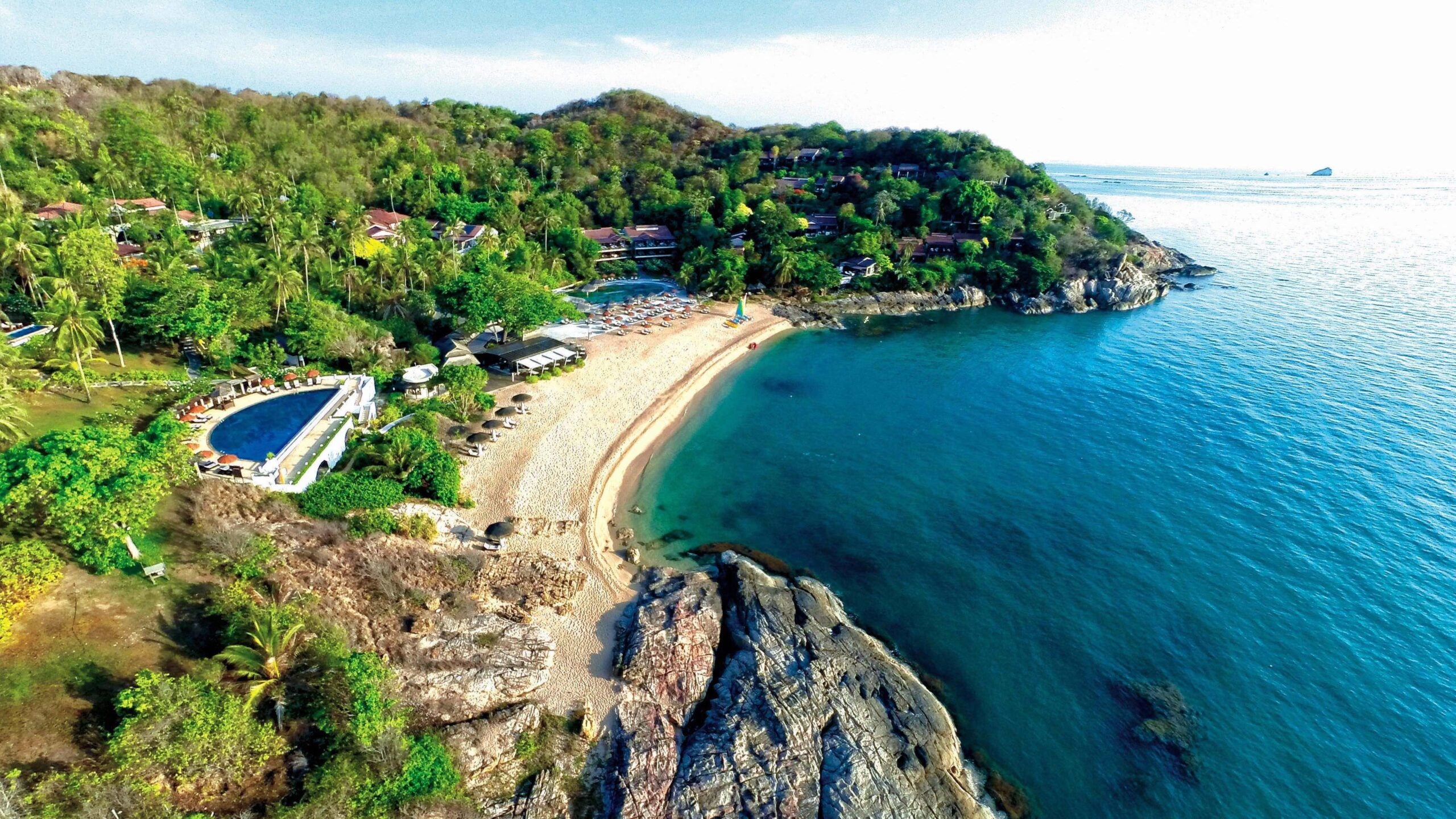 By Lauren Jade Hill
In celebration of its 30th anniversary this year, the Tongsai Bay five-star resort is giving guests the chance to spend the night sleeping in a four-poster bed on the resort's pristine beach. And there's a reason behind the sleeping under the stars concept; it was in 1987 that the resort's founder Khun Akorn fell in love with this bay on Koh Samui and decided to buy and renovate the eight existing bungalows into a luxury resort. While the transformation was in progress, he set up a bed on the beach and slept under the stars. This bed on the beach story is now a part of the bay's identity.
Bringing the 'bed on the beach' back with added luxury, the experience celebrates the resort's 30 years and is one of a number of special offerings created in honor of the anniversary. Throughout the year, guests can try the resort's 'Love at First Sight' cocktail—named after the way Khun Akorn felt when he first arrived here—and dine on a special meal comprising the dishes that were served in the restaurant when the resort opened on 9th July 1987.
Khun Gob-Thanakorn Hoontrakul, the resort's owner and son of Khun Akorn says: "My father loved and adored The Tongsai Bay. The Akorn Villa is named after him and as The Tongsai Bay celebrates its 30th year, I wanted to honor my father. Bed on the Beach and the Love at First Sight cocktail reflect the wonderful history of The Tongsai Bay and its humble beginnings. There will be several celebrations taking place in 2017 and this is the first of many."
Combining its tranquil setting and verdant natural surroundings with luxurious facilities, warm service and strong environmental credentials, the Tongsai Bay is now considered to be among Thailand's stand-out luxury hotels, and the Bed on the Beach is a memorable way to experience this location.