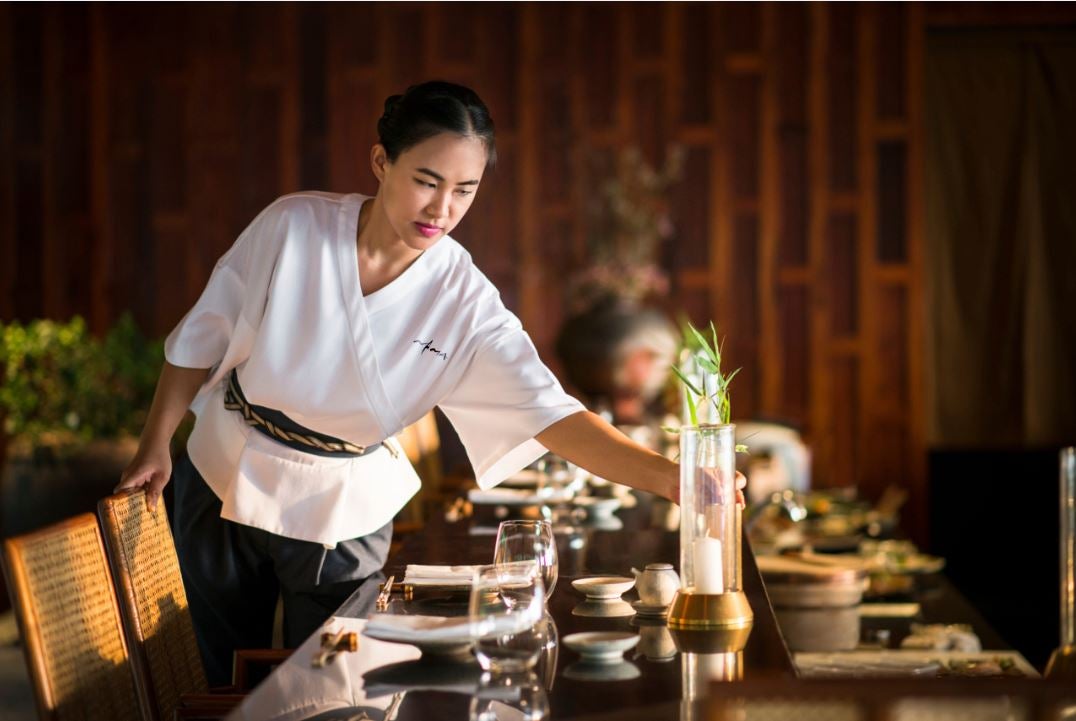 This article contains affiliate links. See our Privacy Policy for more information.
To celebrate the tradition of Japanese washoku cuisine, Aman has launched the new culinary concept, Nama. Pegged as a new culinary chapter for Aman, this new concept will heighten the gastronomic experience guests have at a select few Aman resorts. While a number of the resorts will see the arrival of Nama throughout 2017, the culinary concept will be launched at Amanpuri in Thailand.
In each location, the menu will reflect the destination it's in through the local produce and signature cuisine, while still reflecting the principles of washoku. Taking its name from the Japanese word for raw, Nama showcases the Japanese influence that has long been a part of the brand's identity and values, for which peace, discretion, authenticity and intuitive service all play an important role.
It's chef Keiji Matoba who guided this new culinary concept, based on a long career in kitchens across Japan and the world. This knowledge in both Japanese and contemporary cuisine can be seen in the authentic and elegant dishes that showcase the ingredients at their very best, letting their natural flavors shine through.
The same Japanese influence can then be seen in the aesthetics of the dining table at this time through the presentation of each dish and the bespoke earthenware the food is served on. To honor what is one of the world's oldest ceramic traditions, this earthenware, which has been specially commissioned for Nama, will include traditional bizen, shigaraki and oribe ware, which each takes on the concept of wabi-sabi – the beauty of imperfection – while also complementing the food.
As Aman's first resort, it's fitting that Amanpuri is where Nama will first be launched. Here, guests can dine on this exquisite cuisine while looking out across the water from the resort's beach setting on the Thai island of Phuket. The local seafood and fish the Tokyo's celebrated Tsukiji Market are brought together in fresh, raw dishes and other classic Japanese cuisine such as Kobe Wagyu steak grilled over charcoal and served with seaweed-infused Moshio mineral salt.
Following on from Amanpuri, the culinary concept will be launched at Amanpulo in the Philippines, and Amanjena in Morocco, with more set to follow suit.