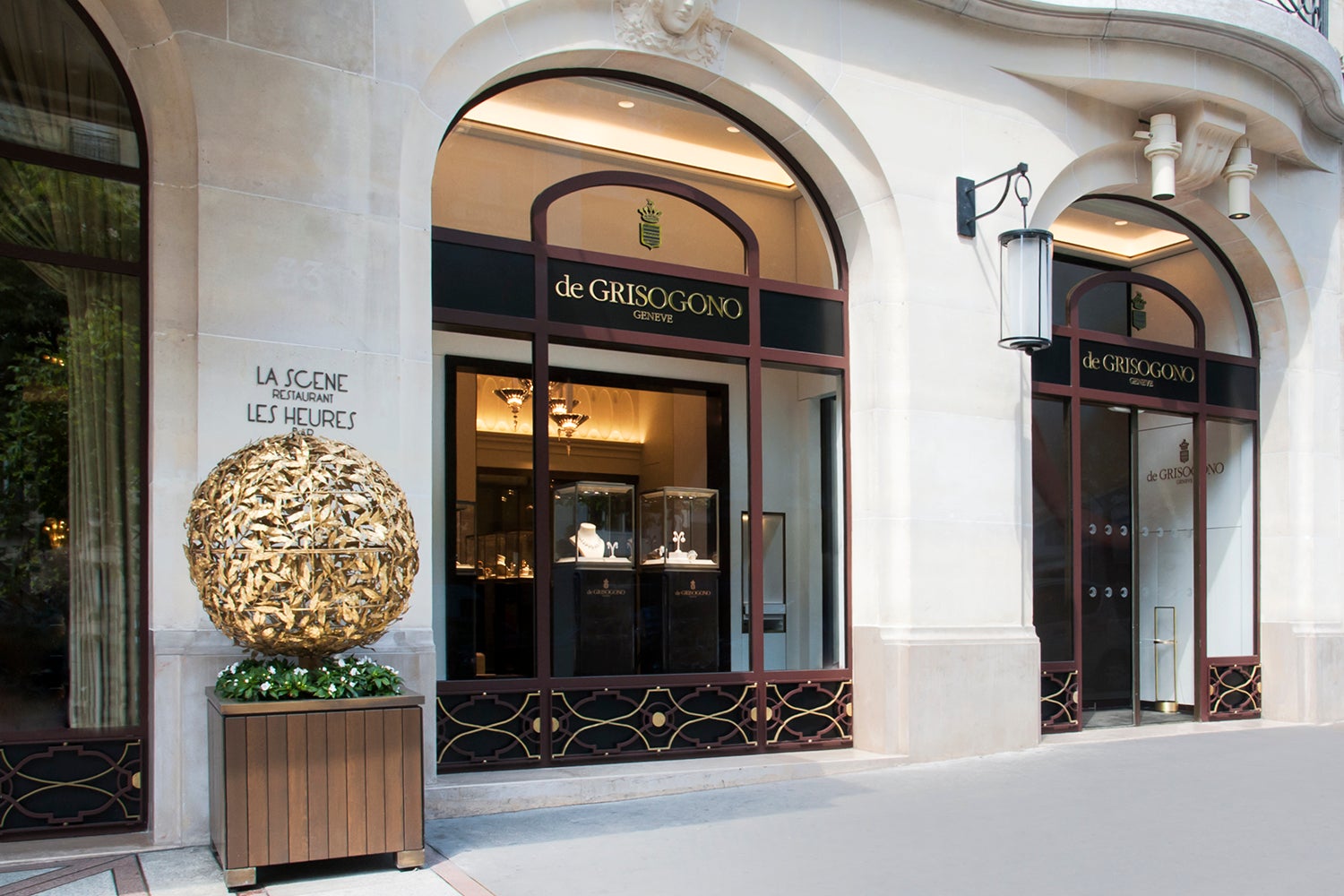 In the wake of the devastating news surrounding the burning of Notre Dame in Paris, the City of Light continues to shine.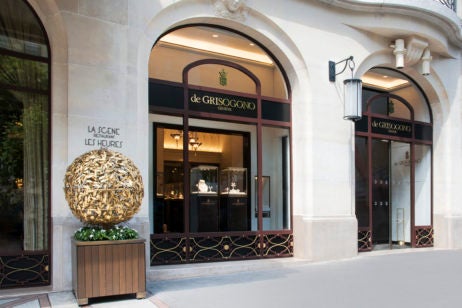 This week, Swiss luxury jeweler de Grisogono announced the opening of its new Paris boutique located in the heart of the Golden Triangle. The gorgeous store references a Florentine villa from the inside, while the outside recalls an Art Deco style with architectural design by London-based firm, David Collins Studio.
One step inside and its clear just how thoughtful every detail of this boutique is, from its baroque crystal chandeliers to its soothing color palette of amethyst, gold and white. The resplendent store features vitrines of de Grisogono's high jewelry, jewelry and watch collections. The brand, known for its striking designs and colorful gems, is a creative force on Avenue George V.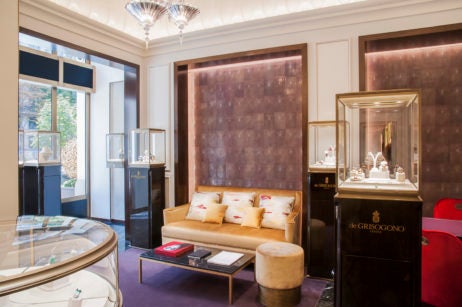 "Our new Parisian address, nestled in the sophisticated Hotel Prince de Galles, on Avenue George V, provides the exclusive surroundings we were looking for," says Céline Assimon, CEO of de Grisogono. "Paris has always been a very important platform where international clientele travels for business and leisure, and we do look forward to welcoming them in our new home."
She goes on to say the boutique is reminiscent on past de Grisogono collections and has "aesthetic constants that are characteristic of the brand."
The high jeweler also has stores in New York, Cannes, London, Geneva, St Moritz, Gstaad, Rome, Porto Cervo, Dubai, Kuwait and Seoul.
de Grisogono Boutique, 33, Avenue George V, 75008, Paris, +33 1 47 20 35 35, degrisogono.com