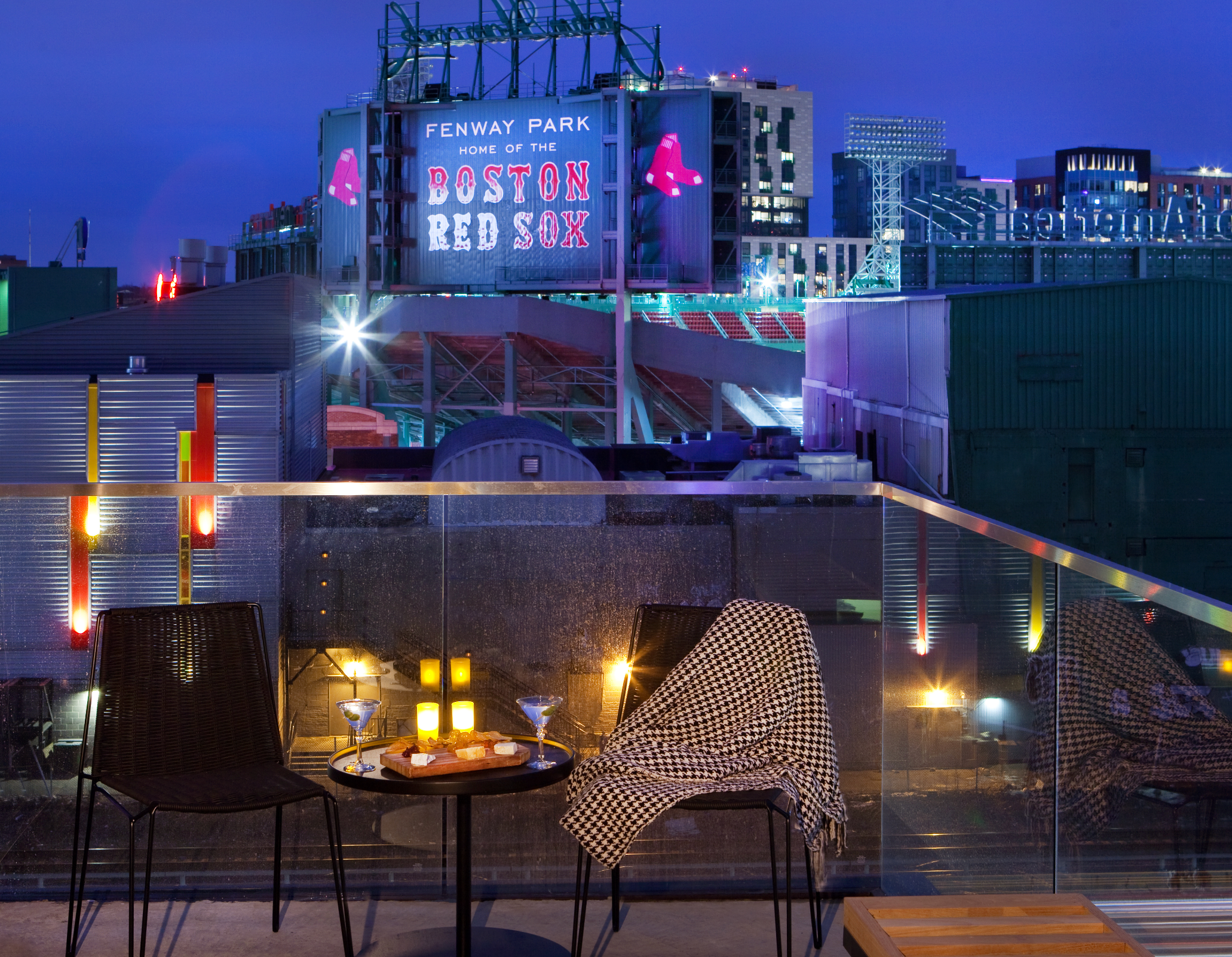 Hotel Commonwealth in Boston and the One Aldwych hotel in London is partnering in celebration of the MLB coming to London on June 29 and 30 for the Mitel & MLB London Series 2019 as the Boston Red Sox and New York Yankees dual it out at London Stadium. In celebration of the first-ever MLB game in London, the two hotels are offering a once-in-a-lifetime experience for two lucky people – and even a chance to meet a member of the Royal Family.
This VIP package, dubbed a Royal Rivalry, marries the best of American baseball and British hospitality. The experience starts on June 24 where you'll stay at the Fenway Park Suite at Hotel Commonwealth and receive two tickets to see Boston Red Sox play the Chicago White Sox. Fly to London soon after (you will receive a $2,000 airline voucher) with luxury transportation to Boston Logan Airport and complimentary champagne, of course.
From June 26 to 29, you'll stay at the Aldwych Corner Suite at One Aldwych in London. During your trip, not only will you get two tickets to the Gratitude Gala at Kensington Palace on June 27, you will enjoy a private concert by Sting while at the Gala. The gala benefits the Red Sox Foundation, Walking With The Wounded and Home Base.
For the game of a lifetime on June 29, receive two premium tickets to Game 1 of the Boston Red Sox vs New York Yankees. This is Game 1 of the Mitel & MLB London Series 2019. The tickets give you access to the hospitality lounge a the stadium, where you'll meet with MLB legends and a member of the Royal Family.
There is only one package available, making it an extremely exclusive and unique experience. Booking is first come first serve and non-refundable. A portion of your ticket will benefit Home Base, Walking With The Wounded and Red Sox Foundation. What are you waiting for?
From $34,995. Contact the reservations office, +1 617 532 5019, hotelcommonwealth.com, onealdwych.com