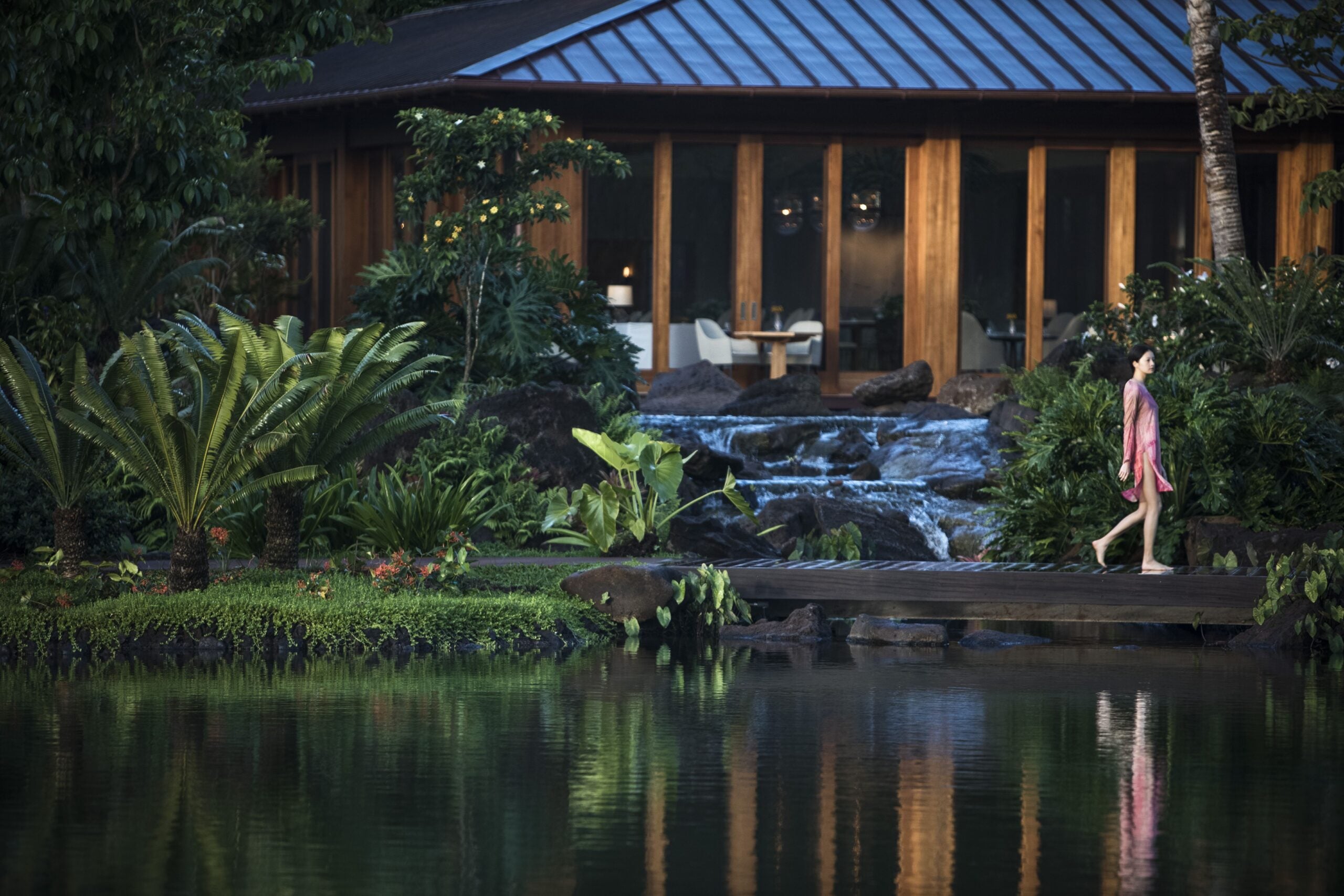 Many of us enter the new year with a pledge to lead healthier lives. And what better setting is there to turn this goal into reality than the secluded Hawaiian haven that is Sensei Lanai, A Four Seasons Resort? Here, among the sculpture gardens and tropical greenery, guests can embark on a personal journey to transform their physical and mental health through the optimal wellbeing program.
This is far from your average retreat. Before you even step foot on the idyllic island of Lanai, you'll complete a pre-arrival questionnaire and a WHOOP wearable strap will be delivered to your home to measure key health metrics including your resting heart rate, quality of sleep and average respiratory rate. Insights from this data are used by a dedicated Sensei guide to design a five-night optimal wellbeing itinerary carefully tailored to your personal goals, drawing on the three distinct paths of the Sensei Way philosophy: move, nourish and rest.
On arrival at the resort, you'll meet with your guide for an orientation session to discuss your targets before being given a thorough fitness assessment by one of the resident exercise physiologists. In keeping with the resort's data-driven approach to wellbeing, you can choose to have a blood biomarker diagnostic to identify your personal dietary needs ahead of a one-on-one session with an expert nutritionist.
Over the next five days, you can choose to do as much (or as little) as you like. Whether it's taking a guided hike across the mountain trails or joining an early morning meditation session there's a diverse range of activities to fill your time. Guests will also have the chance to visit the tranquil private spa hales for a two-hour thermal body mapping experience during which a specially trained technician uses Sensei-developed thermographic technology to identify specific areas of muscle tightness and pain.
Between these sessions, you can explore the grounds of the picturesque wellness enclave, enjoy delicious and nutritious meals at Sensei by Nobu or simply retire to your luxurious bedroom to relax.
Above all, the Sensei optimal wellbeing program has been carefully designed to make real, lasting changes to your health. As your five-night itinerary comes to an end, you'll meet with your guide to discuss actionable steps that can be put into practice on your return home, including a personalized Guide to Growth report. You'll also be given a one-year membership with your WHOOP wearable strap and access to the digital Sensei portal so you can continue tracking your health data long after your stay.
Rates begin nightly at $1,335 single occupancy or $1,870 double occupancy and include round-trip flights between Honolulu and Lanai with stays booked by March 21, 2022 for arrival by August 31, 2022. The package requires a five-night stay, booked at least 14 nights in advance of arrival.  
[See also: Four Seasons Resort Hualalai Unveils New Villa Concepts]