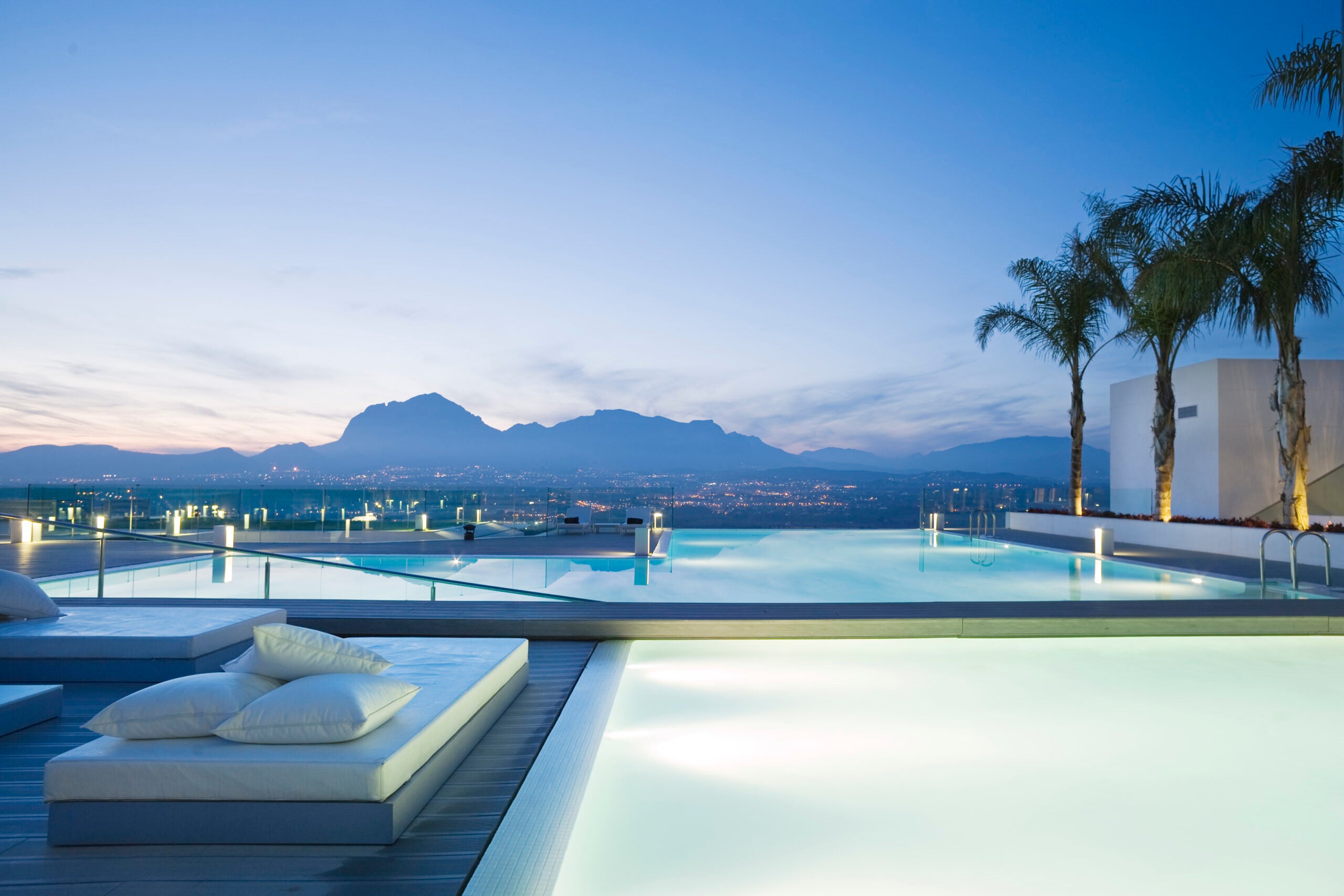 SHA Wellness has launched an all-new health program at its pioneering Spanish clinic, specifically designed to treat patients suffering from the symptoms of long-Covid-19.
The seven-day Post-Covid program will include a completely bespoke itinerary of therapies and clinical treatments, with the individual approach determined via a thorough medical assessment of each patient and a series of diagnostic tests.
The program is specifically designed to treat individuals who have already had Covid-19 and are no longer infectious but are still suffering from prolonged symptoms. Common long-Covid complaints include breathing issues, fatigue, headaches and sleeping difficulties, as well as hair loss, prolonged loss of taste/smell and arrhythmia, which are less common but equally evident.
Although the treatment plan will vary from patient to patient depending on their symptoms, a series of different targeted methods will be combined to help restore mental and physical health, all of which will be performed by one of SHA Wellness Clinic's trained professionals. Potential treatments may include laser therapy, cryotherapy, stem cell treatments, breathing techniques, reflexology, Watsu, isometric training and pressotherapy (lymphatic drainage).
The Post-Covid program will also include a nutrition assessment, with each patient receiving a personalized nutrition plan and natural therapeutic drinks, if required.
[See also: The Best Wellness Retreats in Spain]
In addition to the core treatments, the SHA practitioners may recommend one or more of the complementary wellness packs that run in tandem with the program. Each pack is designed to target a specific symptom, such as immune deficiencies, long-term psychological effects or respiratory problems. Each pack includes a range of specialist treatments designed to specifically treat the target symptom.
"Many people who overcome Covid-19 continue to experience symptoms or sequelae after their initial recovery; they do not seem to recover fully," says Dr. Vicente Mera, head of the Post-Covid program at SHA Wellness Clinic. "Many of the documented cases suggest that patients are unable to return to everyday activities that were once very easy for them. This situation is known as Post-Covid Syndrome. As it is a new disease, new possible health consequences are gradually being discovered."
It is estimated that some 10 – 30 percent of Covid-19 patients continue to suffer from symptoms after they have officially "recovered", which can continue for up to 16 weeks after recovery. SHA Wellness clinic's new program, which is thought to be the first of its kind available, aims to help long-Covid patients return to the full, healthy life they enjoyed before diagnosis, as well as prevent long-term effects with greater repercussions.
The renowned SHA Wellness Clinic is located in Spain's Alicante region, with views across the idyllic Mediterranean Ocean from its hilltop vantage point. Guests partaking in one of its several dedicated health programs can enjoy luxurious accommodations in one of its well-appointed and impressively stylish suites, all of which offer their own private terrace space.
SHA Wellness Clinic Post-Covid program from $2,600 per person for seven days, not including accommodation.