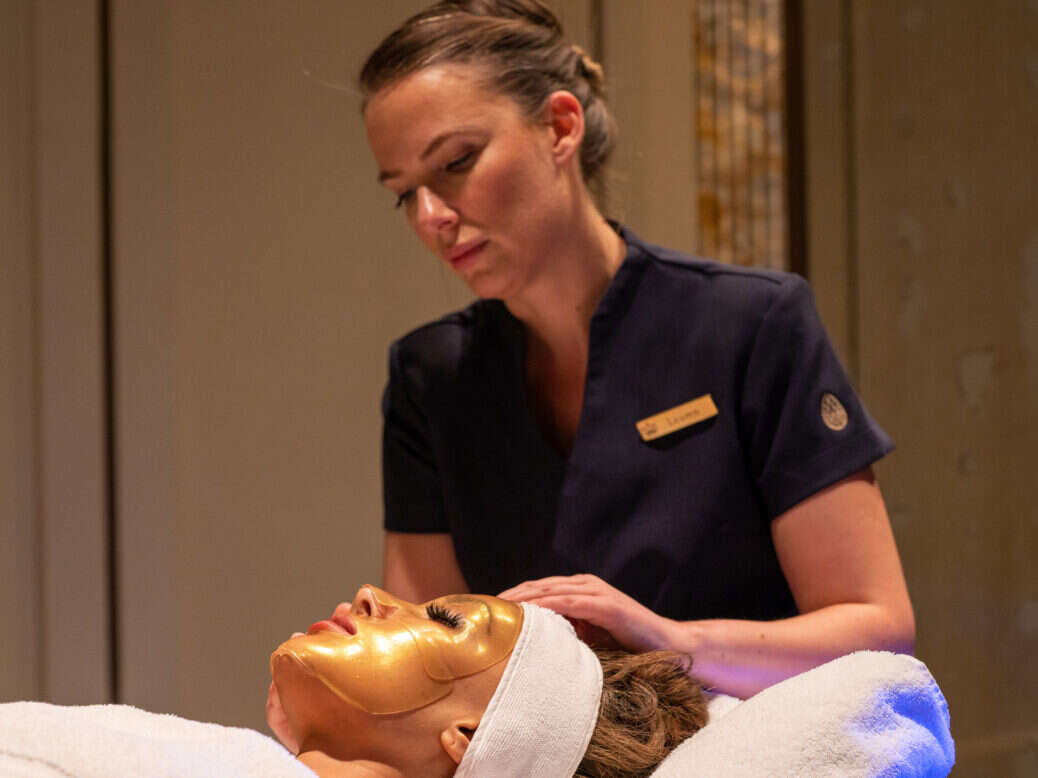 Right in the heart of the capital, tucked between the cosmopolitan bustle of Knightsbridge and the delightful tranquillity of Hyde Park, The Lanesborough Hotel and The Lanesborough Club & Spa need no introduction. Exuding timeless glamor and that understated, unapologetic grandness so typical of its Regency heritage – and yet so impossible to mimic otherwise – The Lanesborough is, quite rightfully, a beloved giant of the international luxury hotel scene.
Wonderful service, in which every room comes with a personal butler, and wickedly delicious gastronomy, headed by two-Michelin-star awarded Shay Cooper; we could wax lyrical over The Lanesborough's charmingly English, flawlessly designed, and beautifully accented rooms forever.
And it's tempting to. But it's their award-winning spa, so internationally coveted the space welcomes clientele from across the globe to enjoy their services, that is of considerable excitement. In particular, the launch of the HydraFacial, in which treatment totals £475 for the SW1 24 Carat Gold HydraFacial package.
[See also: Wellness Guru Dr Vishal Patel on the 'Sensei Way']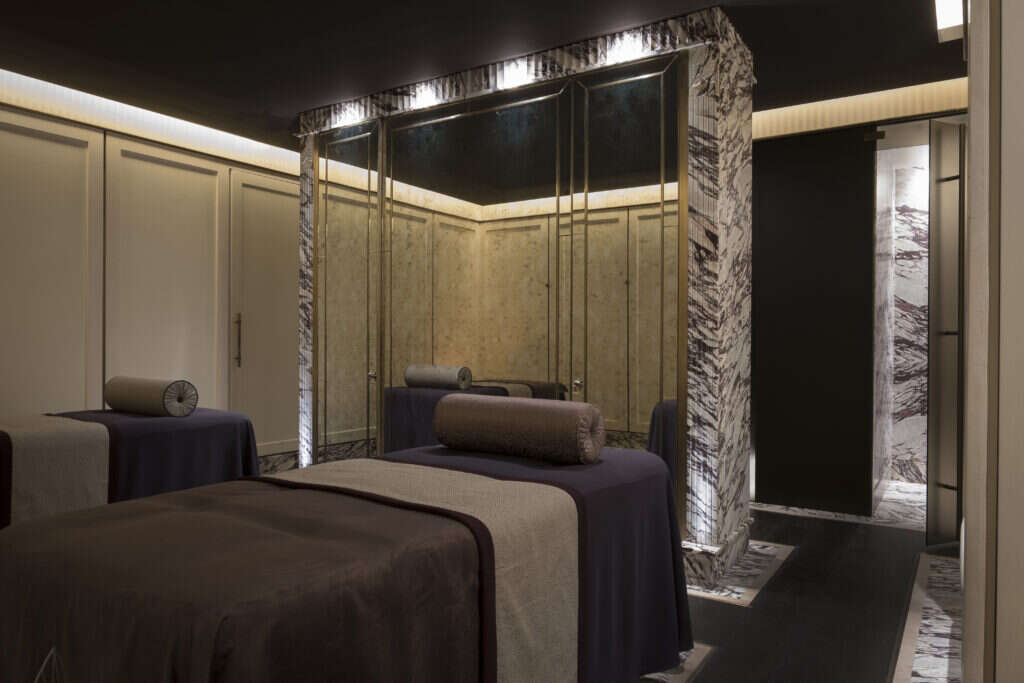 Teaming up with The Luxury Aesthetics Group in an exclusive partnership, The Lanesborough Club & Spa promises the most luxurious and exclusive treatment across the capital. What this entails is a series of events that, when described by the Spa's concierge one rainy summer morning, sounds somewhat like a Bond film in which Gwyneth Paltrow is recruited to make gadgets.
Exclusive to The Lanesborough, the bespoke HydraFacial treatment incorporates the LED light therapy, electro muscular stimulation, and a 24-carat gold mask, as well as a six-step process of super serums.
"Our clients are increasingly seeking luxury, results-driven facials," said Susan Morrissey, general manager at The Lanesborough Club & Spa. "These impressive treatments enable us to provide them with just that. Each facial is tailored to suit individual skin concerns and needs, meaning guests will be able to see truly targeted results."
Upon arrival, a form is presented with a collection of various questions and lists. What is your medical history? Are you currently taking any medication? What would you like to improve? It is a considerably long process for a 90-minute facial, and yet the standard of personalization that characterizes the subsequent treatment is second to none.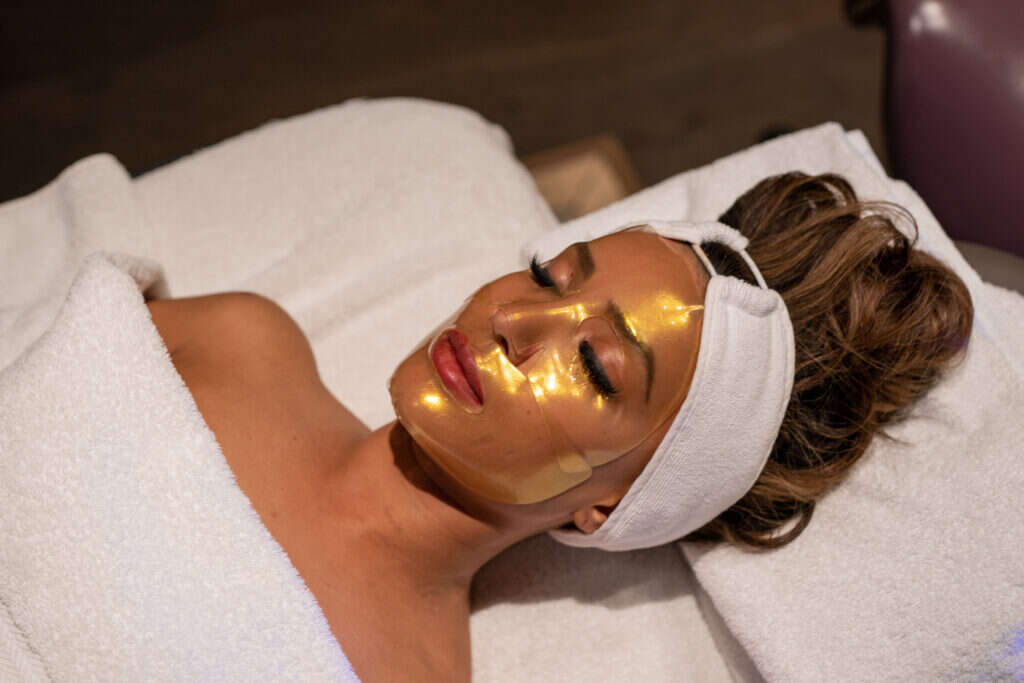 The 24-carat gold mask decreases cell degradation; the LED light therapy is administered to target and reduce wrinkles; a quick round of lymphatic drainage massage; and then the EMS technology, which is used to firm, contour, and lift various aspects of the face.
[See also: The Retreat at Blue Lagoon: Iceland's Premier Hotel Beckons]
It was the EMS technology I was most excited by, as I lay in the fluffy white robe that is the international trademark of a luxury spa treatment. The treatment, which was only – at most – mildly uncomfortable, claims to be considered by clients as the most effective non-surgical facelift available.
And if you're surprised by a hotel spa offering a non-surgical facelift, think again: the non-invasive and minimally invasive cosmetic surgery market is booming. The Aesthetic Society reported that non-surgical procedures were up 44% in 2021 compared to the year before, with skin tightening and skin treatments the second most popular catchment of procedures performed in the USA. This is tomorrow's facial experience, today, and it is thrilling that The Lanesborough Club & Spa with The Luxury Aesthetics Group is delivering the luxury zeitgeist ahead of many of its peers.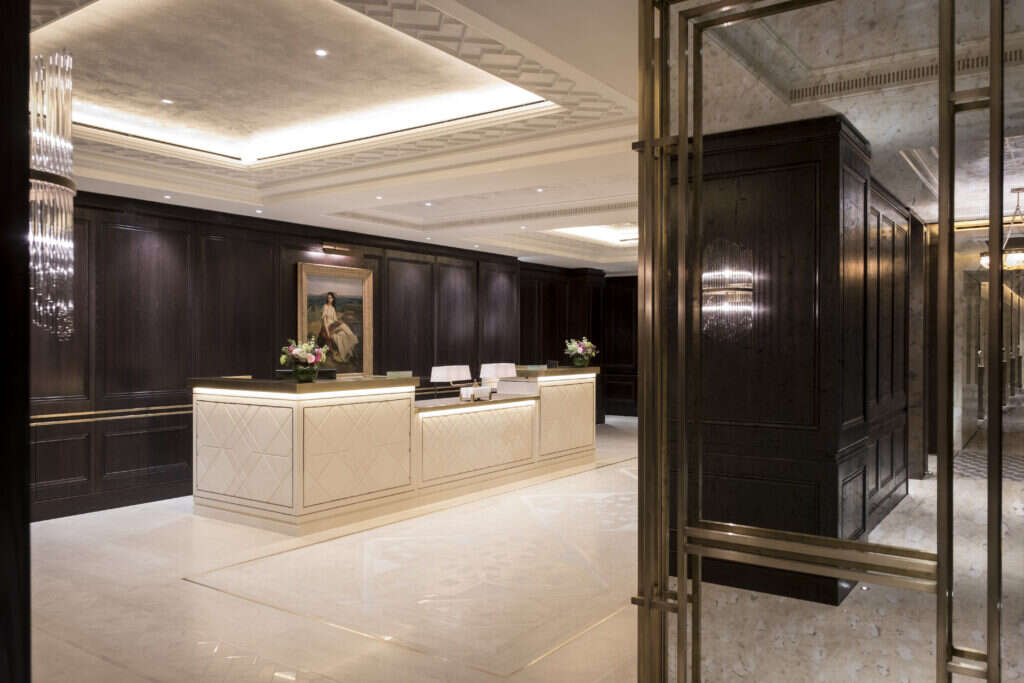 I was also offered a skin peel treatment, and restorative procedures that used advanced micro-needling technology to tighten and firm skin. All within 90 minutes, the results are immediate: glowing skin, a poreless, spotless finish, and visibly heightened cheekbones and jawline. Effective enough for a weekend of compliments, subtle enough to go unnoticed by my dad.
In a world where the standard for extravagance and luxury magnificence is constantly being met and reset, The Lanesborough Spa is more than happy to roll up its 24-gold carat sleeves and show us how it's done, one Bond gadget at a time.