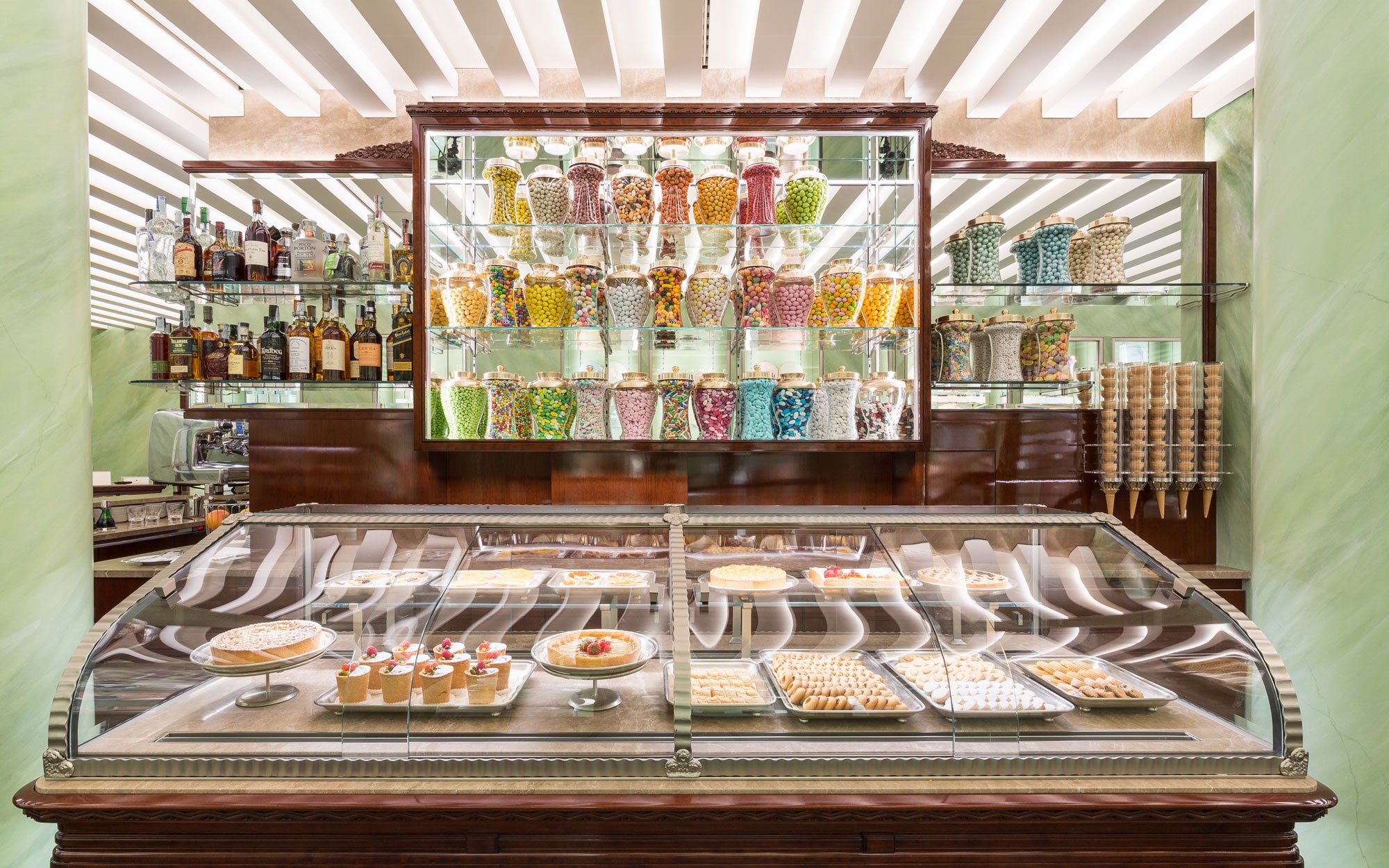 Italians take coffee very seriously — there are no to-go cups here, instead, every sip is savoured. Here's our round up of the top cafes in Milan. 
Cova
Founded in 1817, Cova has certainly withstood the test of time — their cappuccinos are considered the best in the city. As Cova is situated in Milan's uber-chic Via Montenapoleone, it's the perfect spot to people watch with a slice of panettone.
Marchesi
One of Milan's oldest cafés, Marchesi first opened its doors in 1824 and has been creating exquisite pastries ever since. The family-run café also has a delicious selection of sweets, creams and chocolates that you can take home with you — we recommend the Crema al Pistachio. The green-theme continues with the very instagramable decor.
Taveggia
Come for the gorgeous Art Deco interior, stay for the scrumptious cakes. Taveggia has been open since 1909 and exudes 'Old Milan' elegance with chandeliers, marble floors and pistachio-colored accents.
Camparino Bar
This cozy bar is located next to Piazza Duomo and, while it's best known for its aperitivos, they do an excellent espresso. Just be sure to drink it standing up like the locals do or you'll incur a 'tourist charge.'
Corso Como
Corso Como is a favorite on the Milan fashion and design scene and it's easy to see why. Surrounded by citrus trees, the garden café is a serene, romantic place to relax and rejuvenate. Be sure to check out the design book store and gallery on the first floor. 10corsocomo.com