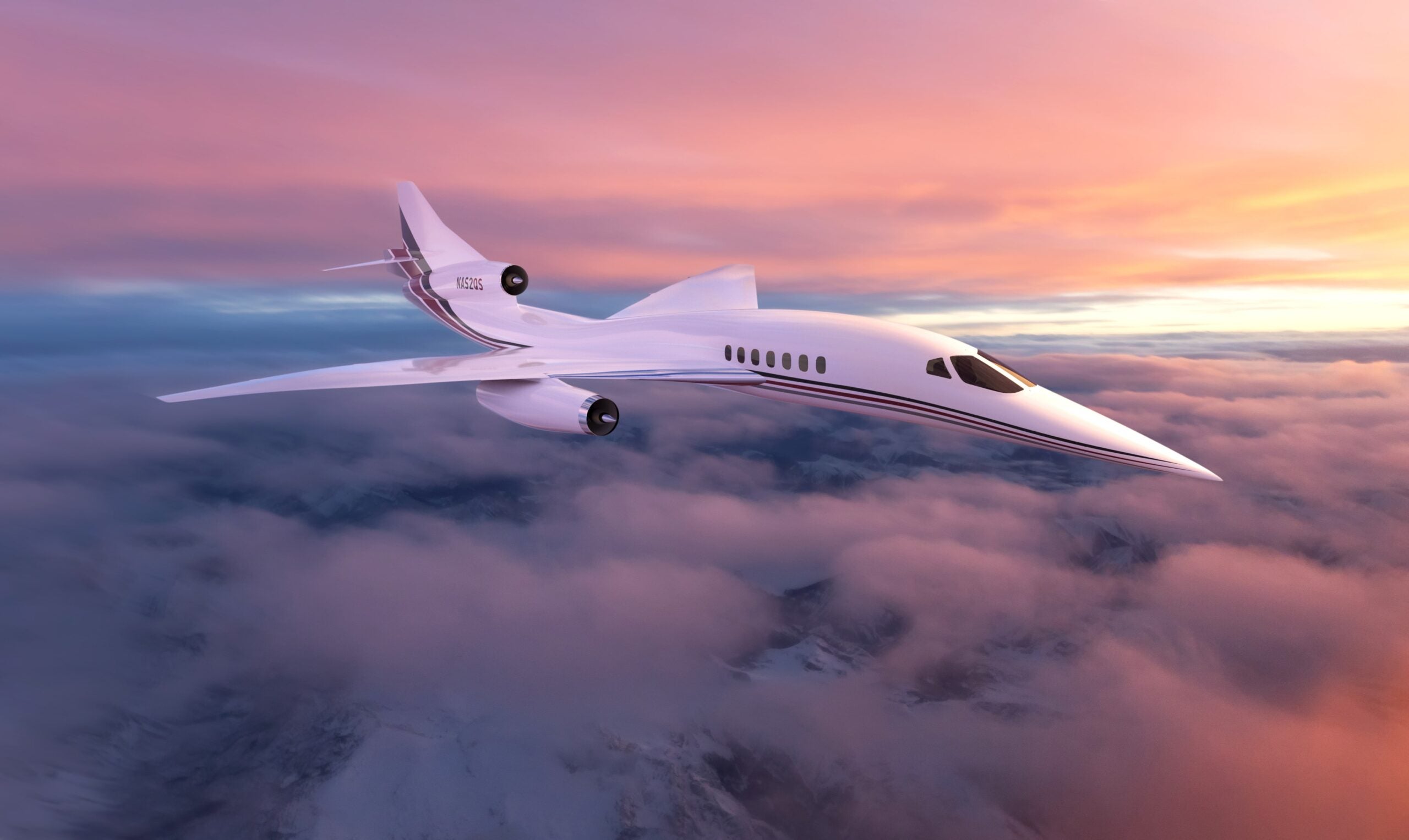 Aviation giant NetJets has announced a collaboration with one of the forerunners in delivering supersonic travel, Aerion, and FlightSafety International, the leaders in aviation training services, as part of a shared ambition to shape the future of global mobility.
The collaboration secures NetJets' purchase rights for 20 of Aerion's AS2 supersonic business jets, strengthening Aerion's competitive position in the ongoing supersonic race and extending the global AS2 order backlog to over $10bn. Production of the AS2 jets, which is set to be the first new commercial supersonic aircraft in 51 years, is on track to commence in 2023 at Aerion's new sustainably-powered headquarters and research campus in Melbourne, Florida.
"At Aerion our vision is to build a future where humanity can travel between any two points on our planet within three hours and this new partnership is a significant step towards realizing that vision," said Aerion's chairman, president and CEO Tom Vice.
"Our strategy is to connect the very best partners in the world within a new mobility ecosystem optimized for speed and founded on sustainability. In NetJets and FlightSafety International we have two such partners; both globally recognized leaders in their fields who share our passion for a new era of mobility that is both fast and at the same time kind to our planet."
[See also: The Best Private Jet Destinations]
The partnership will pave the way for NetJets to act as the exclusive business jet operator for Aerion's global mobility platform, Aerion Connect. Aerion Connect will integrate multiple pre-existing regional networks with the intention of creating a seamless end-to-end global travel experience across multiple modes of transport by removing friction points and inefficiencies, with NetJets' expansive existing fleet set to be integrated into the network.
"Expanding our fleet to become the exclusive business jet operator for Aerion ConnectTM is a thrilling next step," said NetJets chairman and CEO Adam Johnson. "Together, we will be exploring the integration of the AS2 supersonic business jet into NetJets' global network and we are honored to be their chosen partner to enable the Aerion Connect vision."
FlightSafety International's (FSI) part in the collaboration will see the company work with Aerion on developing a supersonic flight training academy for civil, commercial and military aircraft, channeling FSI's global training expertise to deliver a center of excellence in aviation training and education at an Aerion-branded facility.
Aerion and NetJets push for greener private aviation
The partnership coincides with Aerion and NetJets' steadfast commitments to working towards a greener future for the aviation industry. The AS2 jet is set to be fully carbon neutral, using 100% synthetic aviation fuels to limit its environmental impact and pave the way for emission-free supersonic air travel.
NetJets has recently unveiled its Global Sustainability Program, which aims to minimize the brand and its owner's environmental footprint via a focus on sustainable aviation fuel (SAF) and comprehensive offset initiatives. As part of their uniting, Aerion and NetJets have agreed to work collaboratively on ensuring that SAFs are widely available and adopted across the aviation industry.
[See also: The Most Exciting Private Jet Concepts]