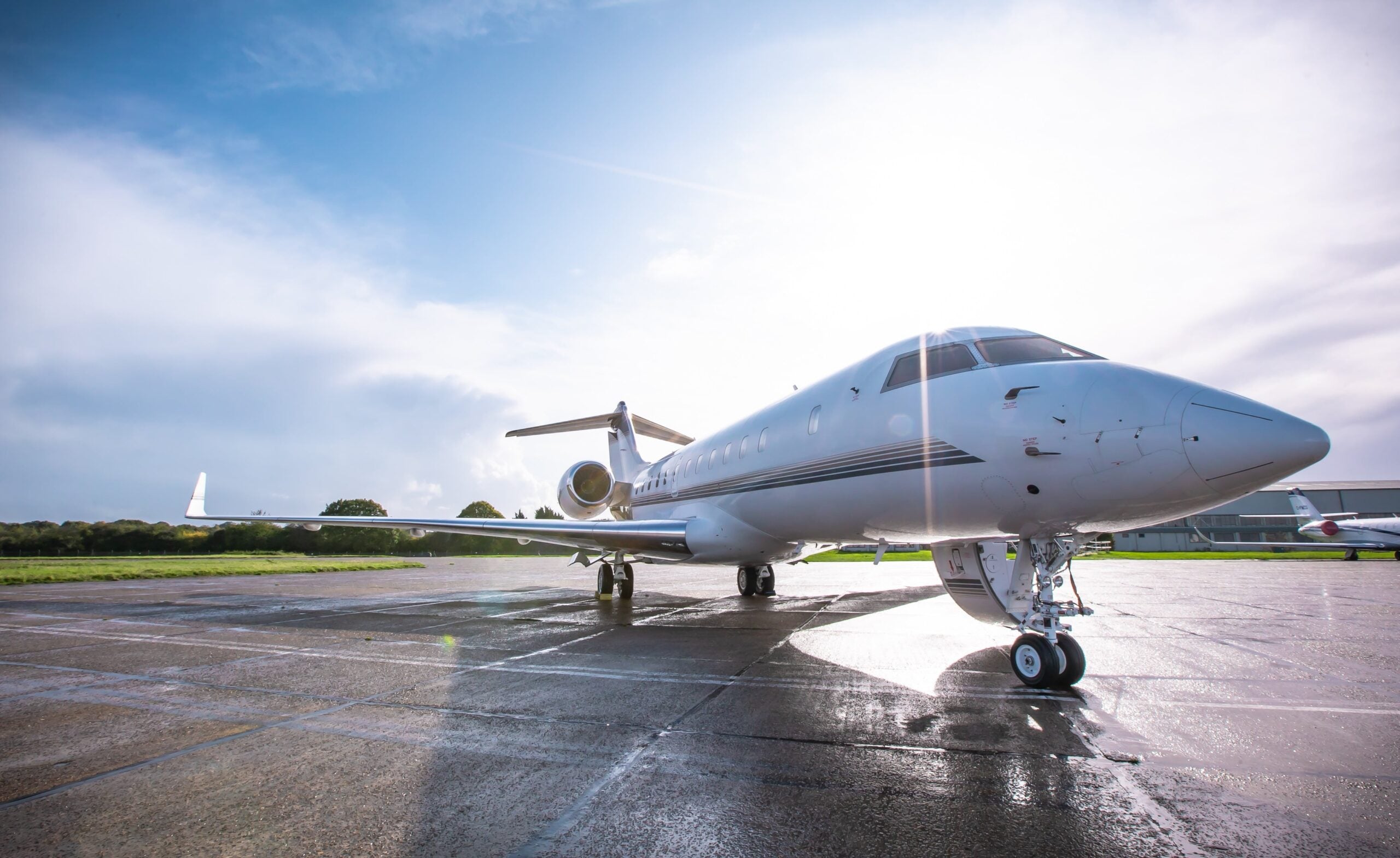 Global jet company Air Charter Service (ACS) has unveiled its 2021 private jet travel predictions, including how the industry will recover from the pandemic as well as how consumers perceive private travel.
Although commercial airlines were struck a dramatic blow as Covid-19 spread across the world, with most still severely lagging behind their pre-pandemic numbers, private aviation has already begun to pick back up and then some, with fliers drawn to the improved service, greater privacy and reliability.
ACS's group private jet director, Andy Christie, has weighed in with his thoughts on what 2021 may hold following an unprecedented year, such as where travelers are likely to visit, the type of service they expect and the expected increase in private fliers.
[See also: Top Private Jet Tips for First-time Fliers]
New private aviation customers will drive an increased uptake in carbon offsetting
As the lure of private aviation continues to rise, so do environmental concerns. Although the two do not traditionally go hand in hand, with the technology not yet available to make private jet travel fully carbon-neutral, there are ways to minimize the individual impact. For example, carbon offsetting programs, which provide funding investment in green projects.
ACS predicts that 2021 will see more travelers opt into these carbon-offsetting schemes, as Christie believes that "the new customer base of clients choosing to travel by private jet are more conscious and aware about carbon offsetting and its value." ACS encourages travelers to offset the carbon emissions of their flights by paying a 0.5% fee, which will be invested into credit schemes certified by the United Nations and Gold Standard.
Private jet travel bookings will return to pre-pandemic levels
The impact of Covid-19 saw travel drop across the board, with ACS reporting a 31% decrease in business-related bookings in 2020. However, the company anticipates that this will increase back to pre-pandemic levels in 2021, with leisure travel increasing on the 2019 numbers. Although private business travel will only increase to 85% of 2019 levels in 2021, an increase in leisure travel due to passengers' seeking more privacy will make up for this shortfall.
More customers will fly privately; however, there will be fewer flights per customer
Christie believes that while the continued disruption to scheduled flights, coupled with increased hygiene concerns, will have a positive impact on the number of customers flying privately, traveling habits will be altered, with more customers opting for fewer but longer vacations to make the most of their time in a destination. The rise of remote working will also contribute to this as employees tap into the possibility of workations.
The Caribbean will continue to be a top destination
The Caribbean and Mexico have long been favorite destinations among American travelers, with both destinations continuing to welcome guests throughout much of 2020. Christie anticipates little change in this preference: "Travelers will prefer taking trips closer to home and more familiar destinations for their first vacation, before reaching further afield."
Travelers will want more personalized service
Among its 2021 private jet predictions, ACS expects that the lack of travel confidence felt throughout the past year will lead people to look for a more personalized, trustworthy service when they do begin to fly again, which will play into the hands of high-end travel providers. Christie notes that "despite only seeing a 5% increase in online inquiries in 2020, ACS saw a 25% increase in new clients overall. This is because people increasingly want to speak to an account manager in person, whereas previously they would have dealt with us digitally."
[See also: Private Jet Industry Trends Upwards Due to Covid-19 Pandemic]