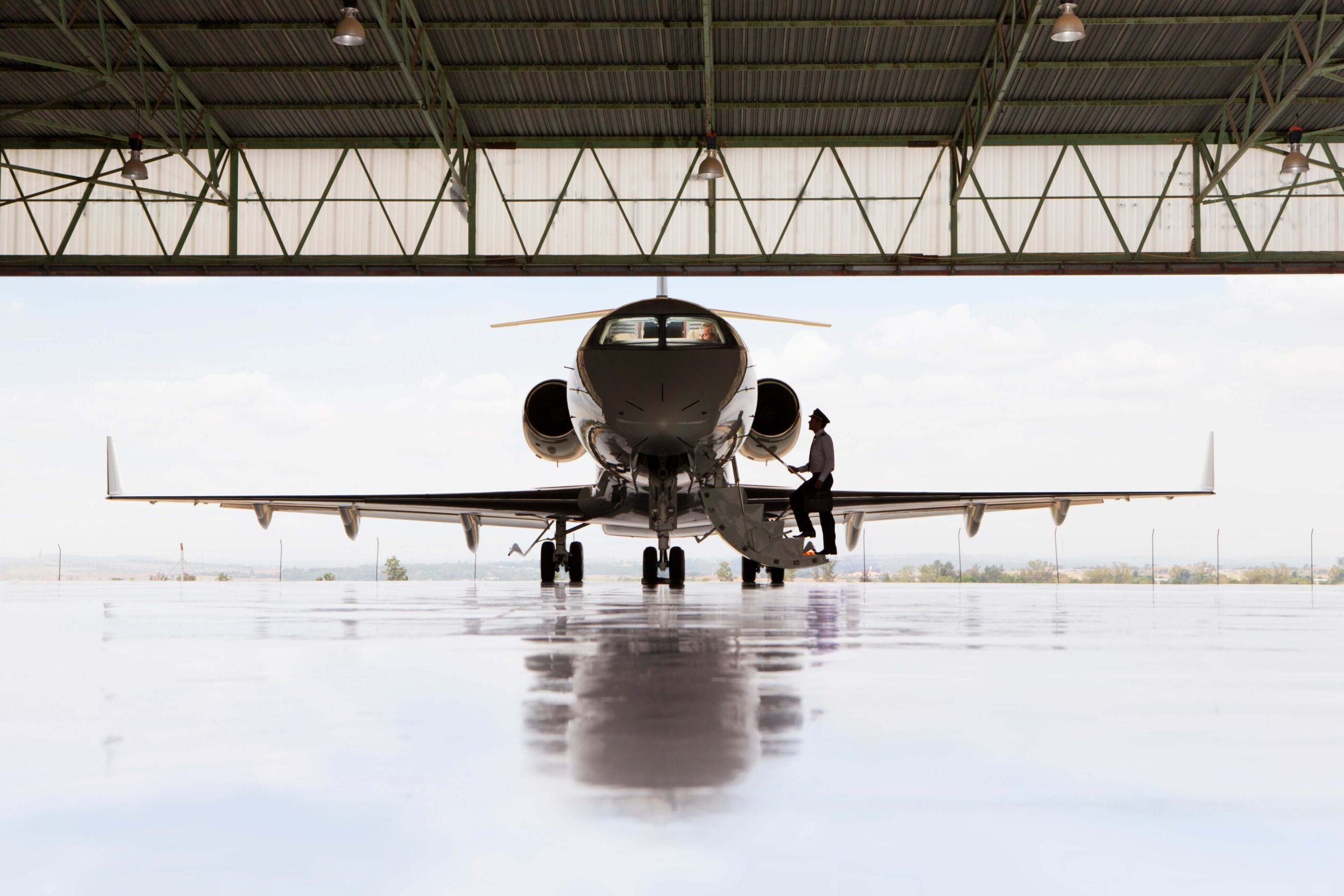 Whether you have been invited onboard by a colleague or friend, or you are making the leap from flying commercially, the first experience on a private jet can be exciting and new. However, it can also be potentially nerve-wracking as there are quite a few differences between commercial and private flights. Elite Traveler has put together some tips for first-time private jet fliers, including how to:
– Choosing your aircraft
– Packing appropriately
– Finding the FBO
– In the cabin
– Making the most of the experience
– When you land
With these tips in mind, it should be easy to navigate this new experience and fully enjoy your first time on a private jet.
Choosing Your Aircraft
If you have chosen to fly privately for the first time, one of the easiest and simplest ways to organize your flight on a private jet is by chartering an aircraft. There are many charter options available, including one-off charters (individually priced flights), various memberships you can join, or investment in a jet card. If you choose to charter an aircraft, once you have chosen the route that works best for your travel needs, the charter company you work with can become your most valuable resource.
These experts can help you decided which aircraft is best for your journey from a range of models and options; they take into consideration the number of passengers on your flight, the amount of luggage, your travel schedule, and any onboard amenities or facilities you need. Remember that the size of the jet also matters, depending on your destination — some airports will have restrictions on the size of aircraft that can land on their runway.
When discussing your trip with a charter company, other things to be aware of and ask about are the company's cancellation policies (in case your trip cannot go ahead), its safety standards, and — especially in the current climate – its Covid-19 protocols.
Packing
When getting ready for your first private jet flight,  you will need to think carefully about packing for your trip. On many light jets, larger baggage cannot be accessed directly from the cabin so it will still be worth packing a bag you can carry onboard. Larger aircraft, however, often have accessible luggage compartments on-board, so you won't need to worry about making sure you have everything you need for the flight in a specific carry-on bag.
Depending on the number of passengers onboard, space can also be limited on private jets, so be sure to pack appropriately and take this potential lack of storage into consideration. As with commercial aircraft, there are some items that will not be allowed onboard such as weapons and sharp objects. Saying this, one thing that many private jets do allow onboard is liquids, so feel free to pack those toiletries or pick up that extra bottle of wine from the vineyard. Depending on your flight charter, you may even be able to bring pets with you.
At the very least, when packing for your flight, always remember to include your ID. While there are several advantages to flying privately, such as skipping the queues found in a commercial airport's security area, ID is still the one thing you will need to have so that it can be checked by the officials. For international travel, only a valid passport will be considered as ID.
The FBO
If you are flying by private jet, chances are you will be departing through an FBO — a Fixed Base Operator, which is the terminal or building specific to private aviation. Whether this is a separate terminal connected to a larger airport, or in a completely different building or location altogether, you will need to take the time to find out where your flight is departing from and how to get there.
Ideally, when you book your flight, you will receive an itinerary that will list the FBO your flight departs from. Feel free to check in with your charter company or whoever is organizing the flight to confirm this. Within the FBO, you will find a calm oasis, away from the chaos and queues of a commercial terminal: think luxurious lounges, meeting rooms and quiet workspaces, and a quick and professional security and baggage check area.
In comparison with traveling commercially, you can also arrive at the FBO much later than you would if you were flying from a terminal in a standard airport; after all, you and your party will be the only group on board. For domestic flights, aim to arrive at least 15 minutes before your scheduled departure. International flights need at least 30 minutes, giving the crew enough time to review all passengers' documentation. Why not use the extra time waiting to enjoy the amenities in the FBO?
[See more: How Much Does It Cost to Own a Private Jet?]
In the Cabin
There are a few things to keep in mind once it is time to board your aircraft. The first, and most important, is that you should expect the flight crew to perform a pre-flight safety briefing. At the moment, they should also be on hand to explain the aircraft's Covid-19 procedures, and what passengers are allowed to do regarding this — having an agreement over mask usage, for example, will be of particular importance.
The crew should make it clear when it is safe to move around the cabin; they should also be on hand to answer any questions or take any requests you have for the flight. One of the big advantages of private aviation is that you might be invited to approach the cockpit and talk to your pilot. Don't be afraid to make the most of this opportunity, but always listen to the flight crew so you know when it is safe and appropriate to approach.
One of the other major differences between commercial and private flights is that you will not be asked to turn off your devices when on your private jet. Many different private aircraft even come with internet to make your onboard experience more pleasurable, whether this means allowing you to work in peace, relax with a movie or TV show of your choice, or even make international phone calls.
Before your private jet flight, one tip is to consider what cabin service options will be available to you while you're in the air. Does your flight include onboard dining, and would you want this as part of your experience? Would you like a cabin host or hostess to be present, making the journey more comfortable by serving food and drinks? Make sure to speak to your charter company or the person planning your journey, so that these requests can be fulfilled ahead of time and you can make the most of this bespoke experience.
Etiquette
If you are a guest onboard someone else's aircraft, or it is your first time flying privately, there are a few other things to keep in mind when traveling on a private jet. One of the questions on your mind, while you prepare for your journey, might be whether there is a dress code for private jets. While the answer is usually no, there is no dress code, it's important to use your common sense and dress appropriately for your trip. For example, if the flight is for business reasons and you will have colleagues on board, it's best to opt for business attire and stay professional.
Another tip to keep in mind if your first private jet flight comes by invitation from someone else is that the host of the aircraft should always be the first person to board the plane — unless they insist you do so. With the host first inside the cabin, they can check they are happy with the plane and have the chance to find their usual or favorite seat. This prevents any awkward moments or faux pas, allowing you to fully enjoy those first exciting moments as you step into the cabin.
If you are a guest on someone else's plane or are traveling with company, it's also worth considering your companions' needs; they might want some privacy, or not want their location broadcast to the rest of the world. While using your devices onboard is encouraged, social media use should be more subtle; always ask before you take pictures on a jet, or if you're tagging other people in social media posts while on board.
When You Land
After landing, ground transport should be available to whisk you away to your final destination. At many airports, the vehicles are allowed to pick guests up beside the plane, so you won't need to go back into the FBO or terminal to find your car. It's worth checking that transport has been arranged before your flight, but if you do forget, speak to your flight crew or pilot and ask if they can radio ahead and order a car for you.
One thing that might be on your mind as you say goodbye and thank your flight crew is whether or not you need to leave a tip. While not required or expected on private jet flights, if you feel that your pilot and cabin crew have exceeded your expectations, feel free to show them your gratitude with a tip. Recognition for hard work is always appreciated — and who knows, you might meet them again the next time you fly privately.
[See also: The Biggest Private Jet Companies in the World]