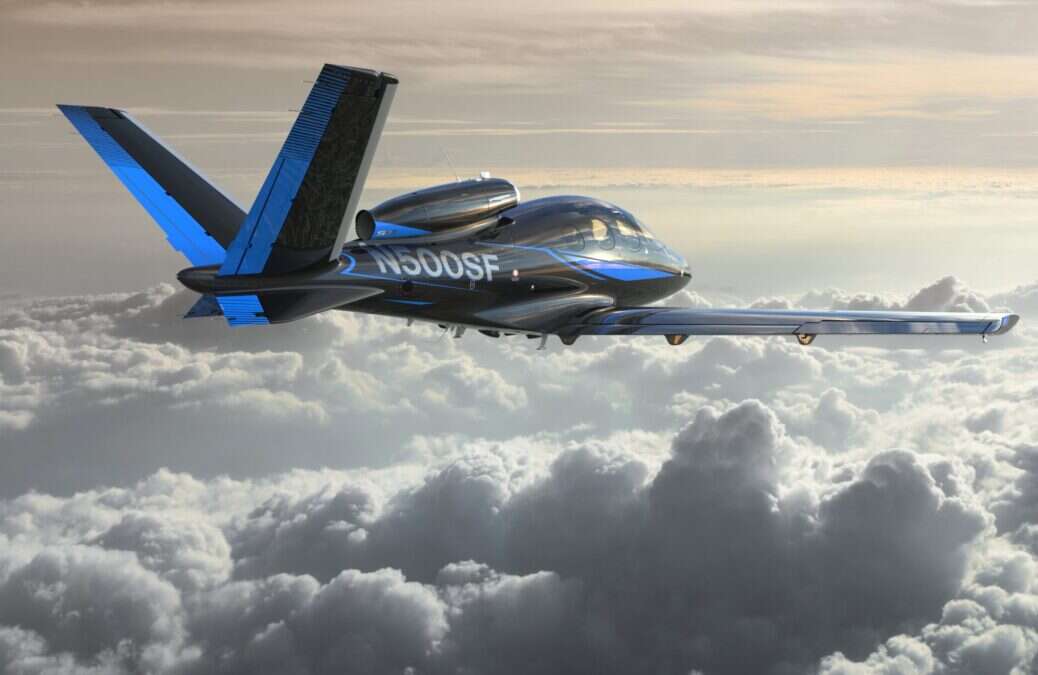 Cirrus Aircraft has marked the delivery of its 500th Vision Jet with the release of a limited-edition model. Crafted by the personal aviation brand's Xi Design team, the series will comprise just five unique Vision Jets embellished with one-off branding.
Future owners will be able to choose from five exterior color options to complement the Obsidian Black and Vision Blue paint. Inside, the crew seats are upholstered in heathered gray Alcantara while the plush leather headrests are embroidered with the 500th limited edition emblem. The diamond-patterned leather between the seats adds a further touch of luxury.
[See also: Chartering a Private Jet with Flygreen]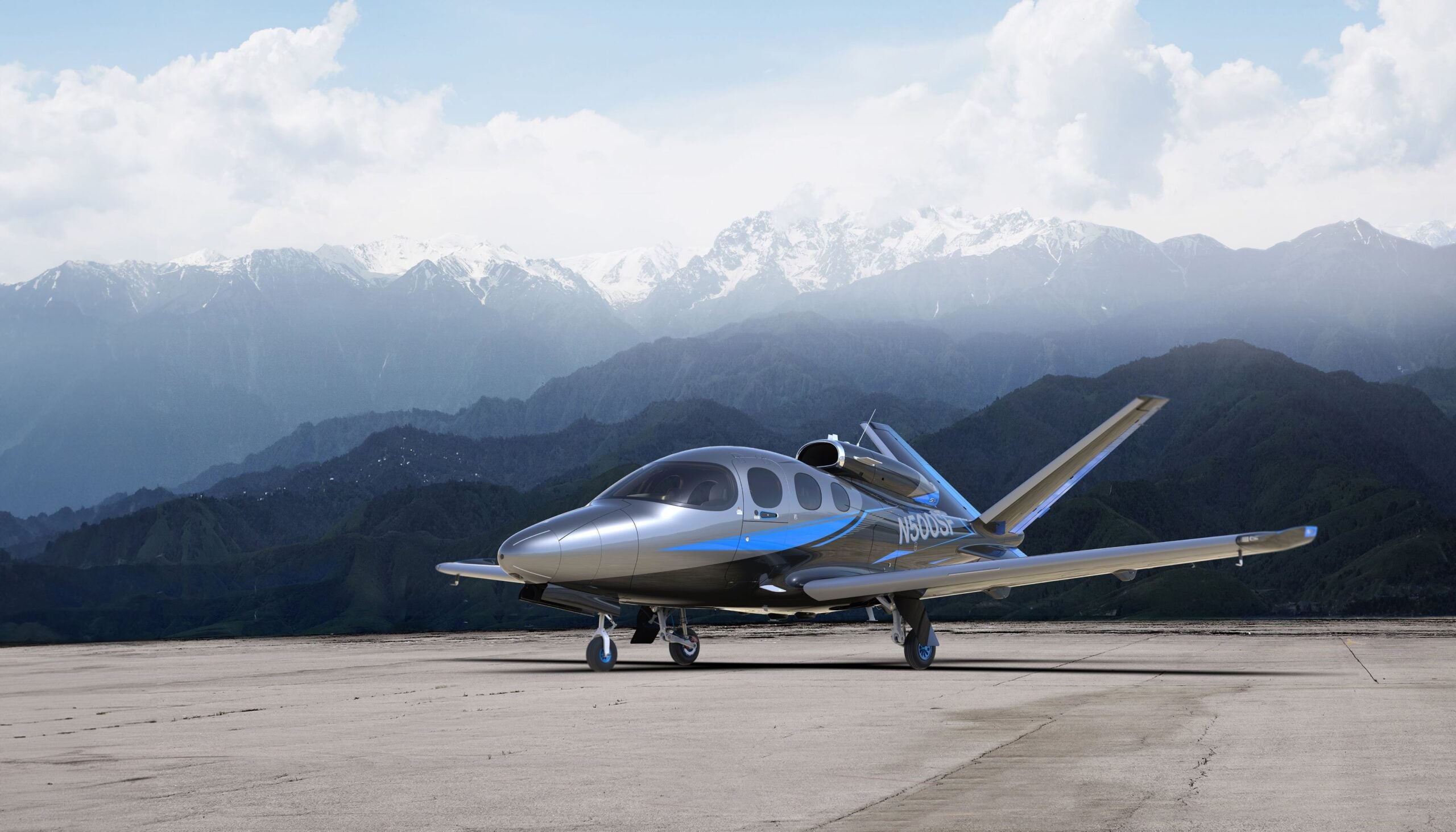 "With the delivery of the 500th Vision Jet, Cirrus Aircraft celebrates the marketplace success of a category-defining aircraft," commented Zean Nielsen, chief executive officer of Cirrus Aircraft.
[See also: The Private Jet Interiors Competing with First Class Cabins]
What makes the Vision Jet so special? First released in 2016, the SF50 has gone through several iterations. In 2019, Cirrus introduced the Generation 2 Vision Jet, increasing the maximum altitude to 31,000 feet and adding the Auto Throttle feature. The following year, Safe Return Autoland was introduced enabling passengers to autonomously land the Vision Jet with the touch of a button.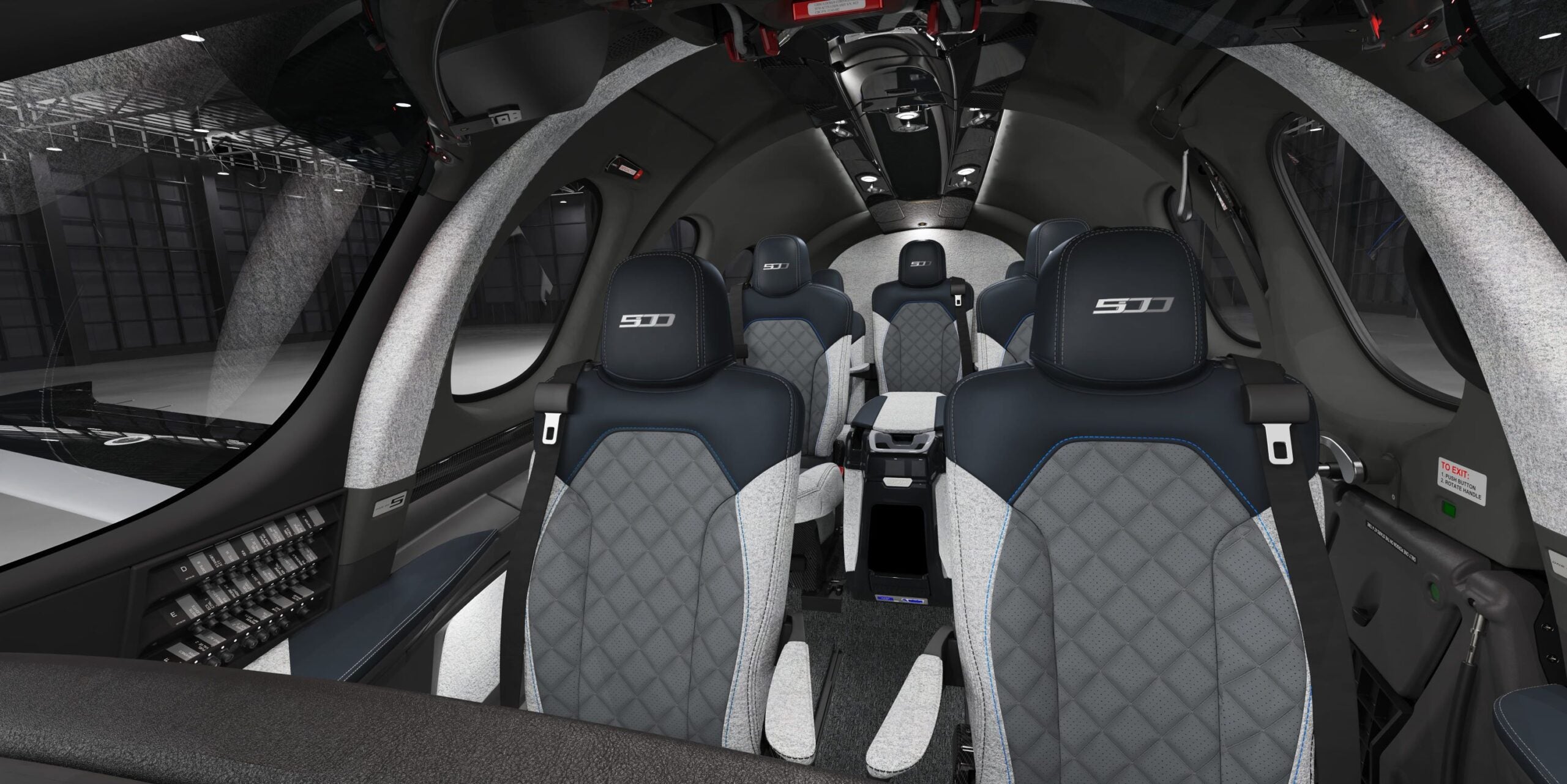 More recent innovations include the addition of Garmin's Auto Radar in 2023 to provide pilots with increased situational awareness and connectivity during flights. Owners of the Vision Jet also have the option to power their aircraft using Sustainable Aviation Fuel.
"The Vision Jet is the only jet that features advanced innovations like the Cirrus Airframe Parachute System ® (CAPS®), Safe Return Autoland, Wi-Fi, Cirrus IQ, and Auto Radar along with a suite of other safety, comfort, and convenience features," said Nielsen. "Cirrus Aircraft makes aviation more accessible with the G2+ Vision Jet's best-in-class performance and low operating cost."