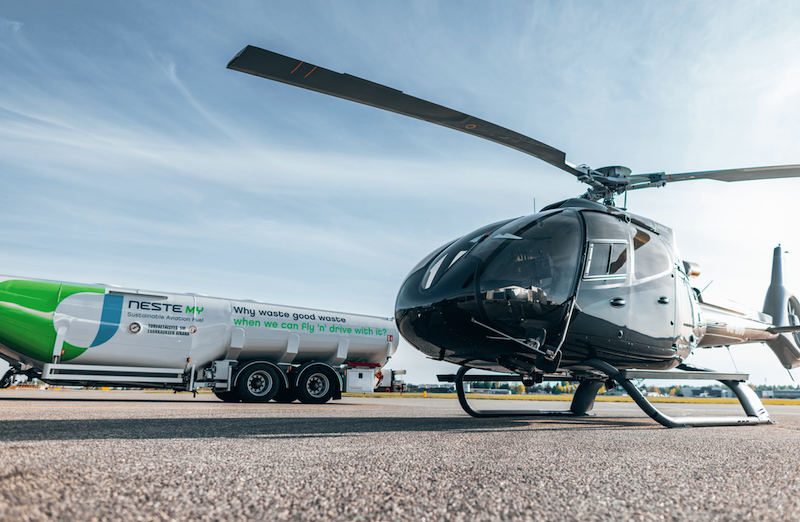 Sustainable Aviation Fuel (SAF) promises an emissions reduction of up to 80% — and with it, a potential solution to business aviation's biggest problem. But can you fuel your next private flight with SAF? Thanks to a new partnership between Victor and Neste, you can.
The 1.5C target set out by the Paris Agreement is an awkward topic for any private aviation company, but Fly Victor is clear about the facts: We're nowhere near. And despite their fractional contribution to global emissions, business jets are an easy target for activists.
The chance of having your flight disrupted by someone glued to the door may be small, but the threat of reputational damage is growing. SAF is a credible solution, reducing greenhouse gas emissions by up to 80% over the entire fuel life cycle when compared to conventional kerosene.
The leading SAF, made by Neste, is produced purely from renewable waste and residue raw materials like cooking oil and animal fat waste. It can be used in any jet without the need for conversion and has fewer particulates than kerosene, so it burns cleaner. So far, so good.
[See also: The Fastest Private Jets in the World]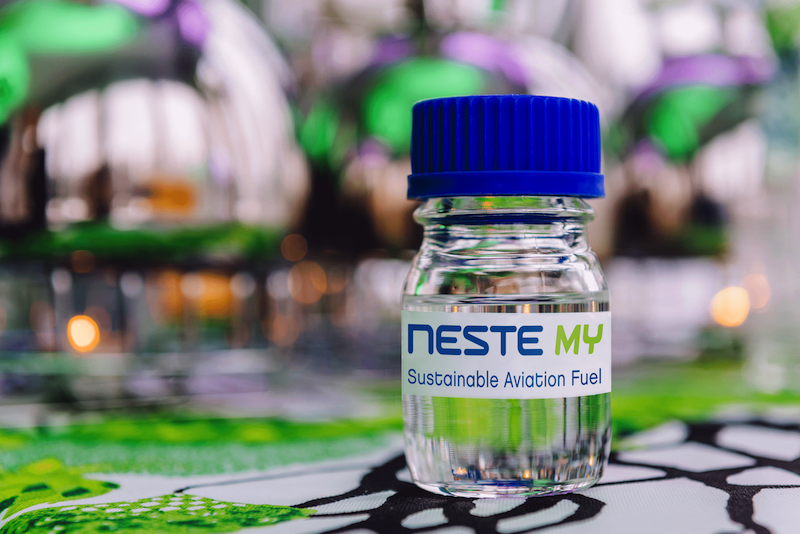 But production costs are high — estimated at two to three times higher than kerosene by the time it arrives at the airport. And even if you're willing to pay the premium, as a consumer, until recently you couldn't buy it directly from Neste. That is what makes a new partnership between Neste and Victor so innovative, and potentially the first step towards a major shift in consumer choice within the industry.
Anyone booking on Victor's platform will see a slider offering the chance to fuel your flight with SAF in increments of 5%. You can choose any amount you want (including 0%) and see the resulting CO2 offset as well as the additional cost. To put this into practice, I flew from London Biggin Hill to Rotterdam Airport with 100% Neste MY SAF.
It added an additional 14% (approx. $3,700) to the price of the charter but reduced the CO2e emissions by 74.72% compared to kerosene (equivalent to 4.22 MT of CO2). We know this because Victor and Neste send the lead booker a certificate detailing the exact fuel burn of their flight, which can then be used in annual carbon accounting.
But there's a catch: our jet didn't actually have SAF in it. It's a system called Pay Here, Use There, and it's hard for some consumers to swallow. Why, having bought SAF, should you not be able to fuel your jet with it? Neste's reasoning makes perfect sense, at least to those serious about minimizing their carbon footprint: Instead of sending a truck of SAF to London Biggin Hill, Neste maximizes the carbon saving by transporting the exact amount to one of its partner airlines at Helsinki Airport, a short drive from one of its refineries.
[See also: The Best Private Jets for 2023: Bigger, Faster, Further]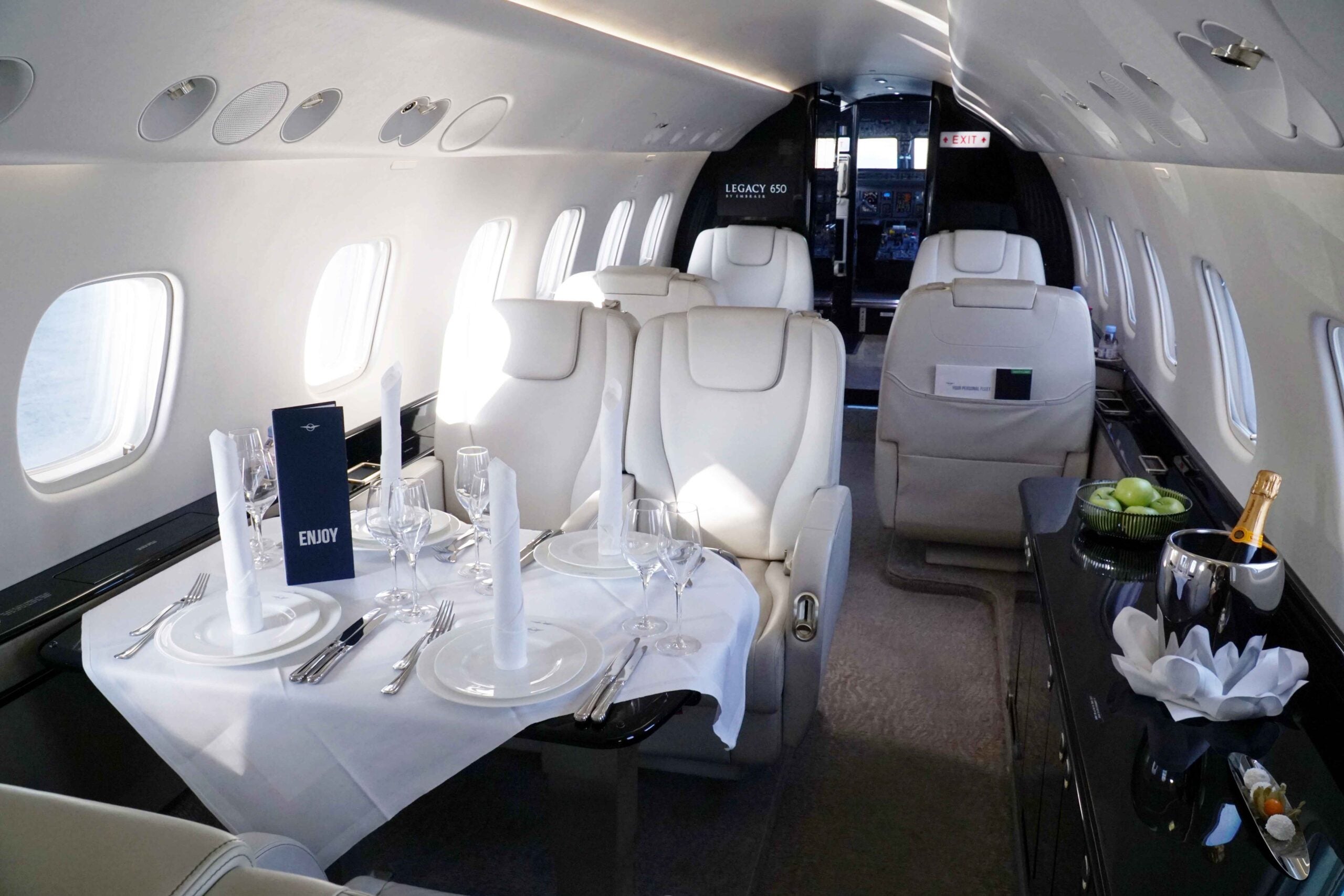 The fuel is then mixed into the system and fuels an anonymous flight. Jonathan Wood, VP for renewable aviation at Neste, says: "We don't in any way want to undermine the emission reduction of our SAF. The fact that the person paying for it is not on that specific flight, that's something that we obviously feel is consistent with what we're trying to achieve."
Victor is fully aligned. It has been a trailblazer for sustainability within private aviation, introducing a voluntary 200% carbon offset for every flight purchased through its platform in 2019. That initiative is being phased out in 2023 with the funds diverted to promoting its SAF offering. It also doesn't make any money from selling SAF, passing the cost directly to the consumer.
Since launching the service in June 2022, and at the time of this writing, 20% of customers had offset at least some of their flight with SAF. The average offset was 33%, and the additional cost, $960. For a company measuring its turnover in the tens of billions, this is a drop in the ocean for Neste, but to focus on the figures is to miss the point. Both Victor and Neste see this partnership as a test bed for what will ultimately be a wider rollout across the industry — including commercial.
For Wood, SAF is the only option. "If SAF is not sufficient, then we don't have a solution," he says, frankly. "Electric aircraft and hydrogen power have no outlook to provide long haul or large aircraft solutions, so if you don't support the concept of SAF as a way of reducing emissions, then you don't support aviation."
[See also: How Jet Charter Companies are Going Green]
This article appears in the 06 Mar 2023 issue of the New Statesman, Spring 2023