Eve has revealed its first full-sized eVTOL (electric vertical take-off and landing vehicle) cabin mock-up at the Farnborough Airshow just outside London. The futuristic interiors will be showcased at Embraer's 'Fly the Future' exhibition, together with a selection of groundbreaking sustainable aircraft concepts at the Embraer pavilion E037 from July 18 – 22.
Backed by global aerospace manufacturer Embraer, Eve is dedicated to accelerating the Urban Air Mobility market and hopes to launch its new fleet of eVTOLs in 2026.
The deceptively simple new cabin mock-up gives a glimpse of what the interiors could look like. Tinted windows and low-level LED lighting create a modern feel. Behind the cockpit, the four passenger seats – two forward-facing, two rear-facing – are made from lightweight recycled plastic and resemble a mix between an exclusive taxi and aircraft.
[See also: AIR Announces First Successful eVTOL Hover Flight]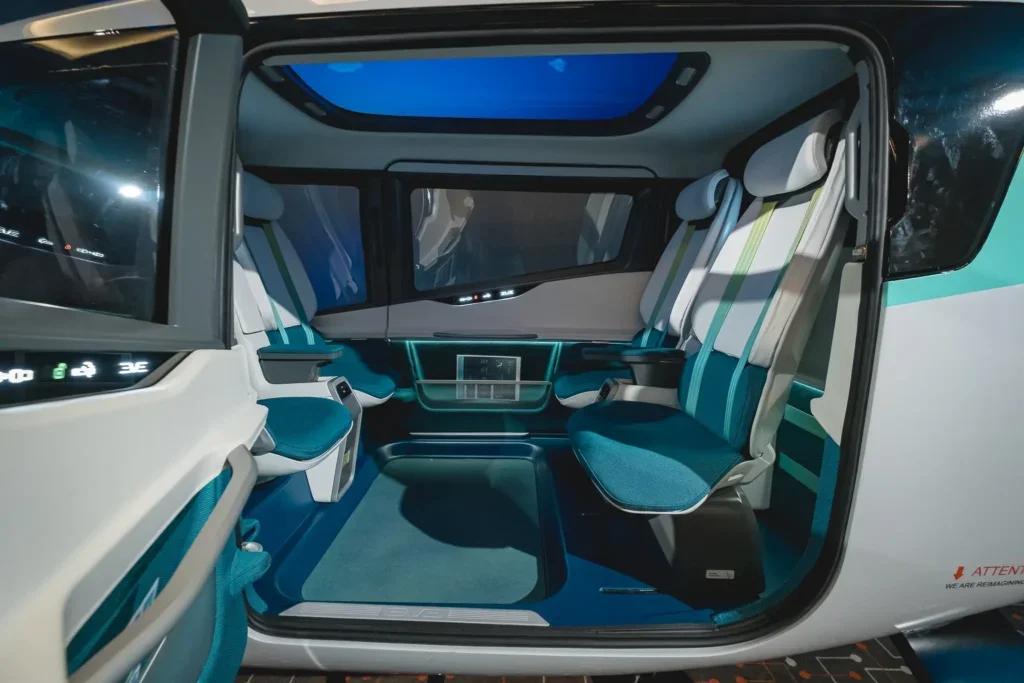 "This mock-up brilliantly materializes the cabin concept we have been co-creating with potential users for years," said Flavia Ciacceria, vice president of user experience of Eve. "Our solutions were designed considering essential market needs such as accessibility, safety and market price. It is always exciting when we achieve this stage of the program."
Andre Stein, co-CEO of Eve, added: "Our teams have been working hard to create the best solutions for the global urban air mobility environment, and our aviation experience through Embraer not only gives us confidence that we are on the right path but also puts as at the forefront of the market."
As well as being given a sneak peek of Eve's cabin mock-up, those visiting Farnborough Airshow will be able to explore external features of the eVTOL using cutting-edge augmented reality technology.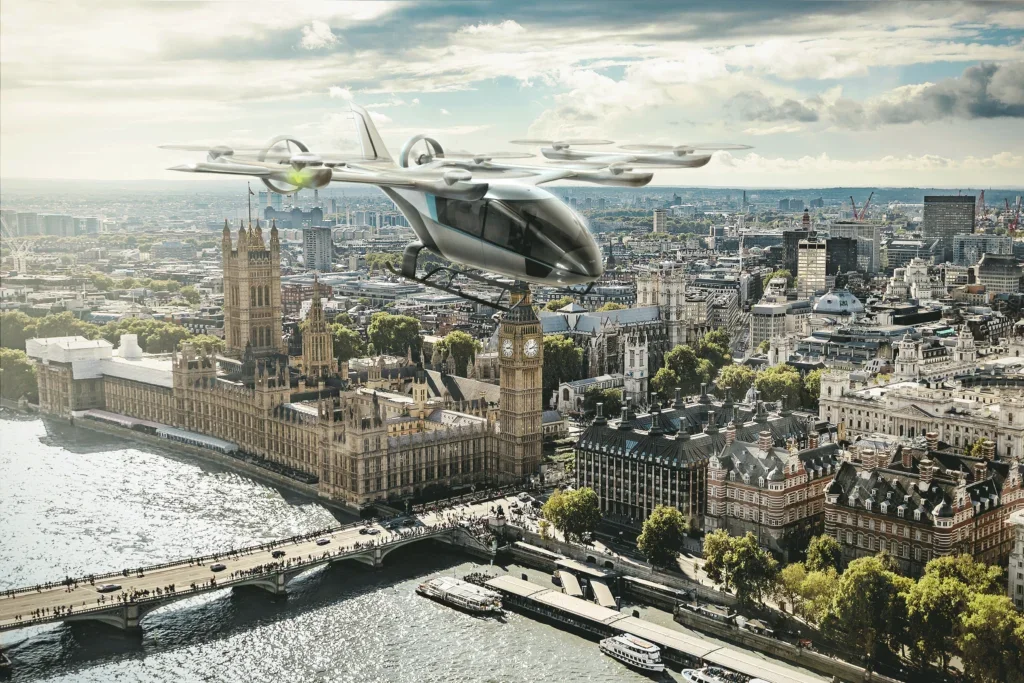 Perhaps most exciting for aviation buffs, though, is the new vehicle configuration. The previous canard design has been replaced with a conventional wing and tail, with the eight rotors fixed around the wing providing vertical take-off and landing capability through a lift-plus-cruise design.
Eve's latest eVTOL design developments bring flying taxis one step closer to becoming a reality – a concept previously reserved for the realms of sci-fi movies.