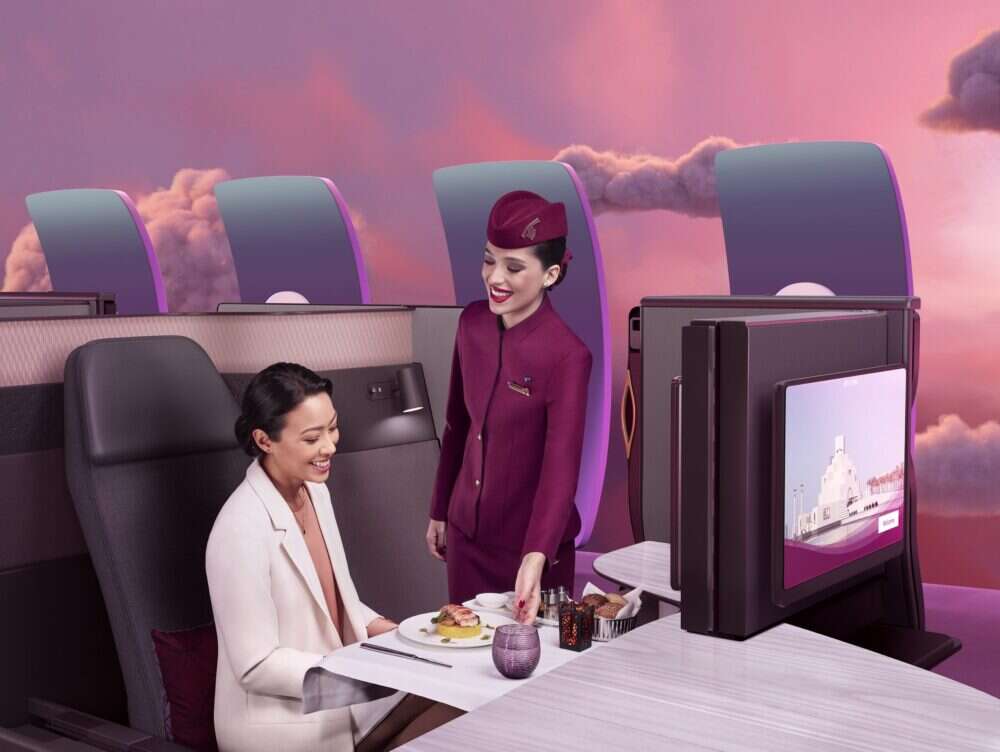 This article contains affiliate links. See our Privacy Policy for more information.
Qatar Airways has been billed as the world's best business class – winning the 2021 Skytrax World Airline Awards. The cabins are known as the Qatar Airways Qsuites and are the only business class suites on any airline to have doors for privacy, as well as seats that fold down to a fully flat bed.
When I boarded my Qatar Airways Boeing 777-300ER flight from London Heathrow to Doha, I was shown to my suite by gracious flight attendants, dressed in the airline's signature colors of burgundy and grey ­– eager to demonstrate the lavish facilities I'd enjoy on the nearly seven-hour flight.
The 42 closed suites have ambient mood lighting, generous storage space and a user-friendly media panel featuring USB, HDMI and NFC capabilities.
As I relaxed before take-off with a glass of champagne, I read about the 4,000 options I had for in-flight entertainment and opened my amenity kit (tailor-made by Italian luggage company BRIC'S) which included skincare products by luxury brand Castello Monte Vibiano.
[See also: The Difference Between First Class and Business Class]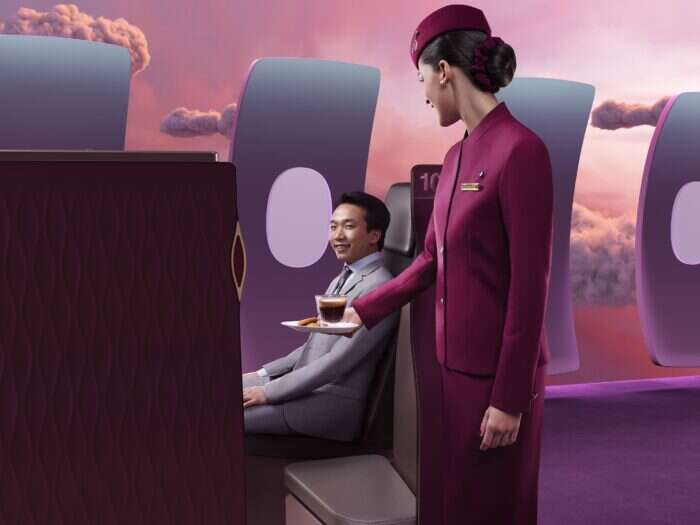 Best of all, though, were the complimentary White Company pajamas to give me an even more comfortable night's sleep during this most luxurious of flights. The bespoke turn-down service also includes pillows, a quilted mattress and a plush duvet.
Before laying down my bed – and my head – to sleep, however, I had to select from a scrumptious menu for dinner. Artisan bread followed by soup and choices of main courses which included duck confit with jus, and salmon and julienne vegetable papillote followed by classic desserts and cheeses.
[See also: The Best First Class Airlines in the World]
My pull-out dining table was even laid with a crisply ironed white cloth.
After dinner (food was served whenever I wanted it) and a movie on a giant flatscreen came sleep, and then, before I knew it, hot coffee and freshly made eggs for breakfast before landing. It was all delivered with such smiling grace and panache that it almost made me want to stay on the plane and take the flight all over again.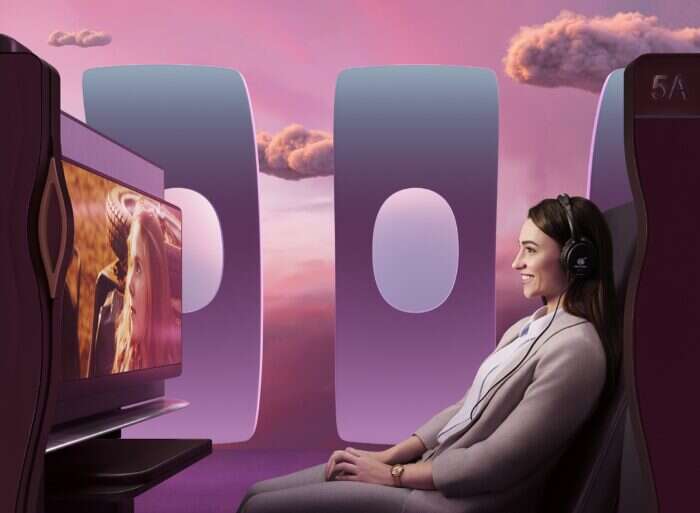 Round trip fares from London Heathrow to Doha start from £3,475 ($4,605), in Business Class. Qatar Airways operates five daily flights from London Heathrow. Qatar Airways operates its Qsuite product in Business Class on all London flights.