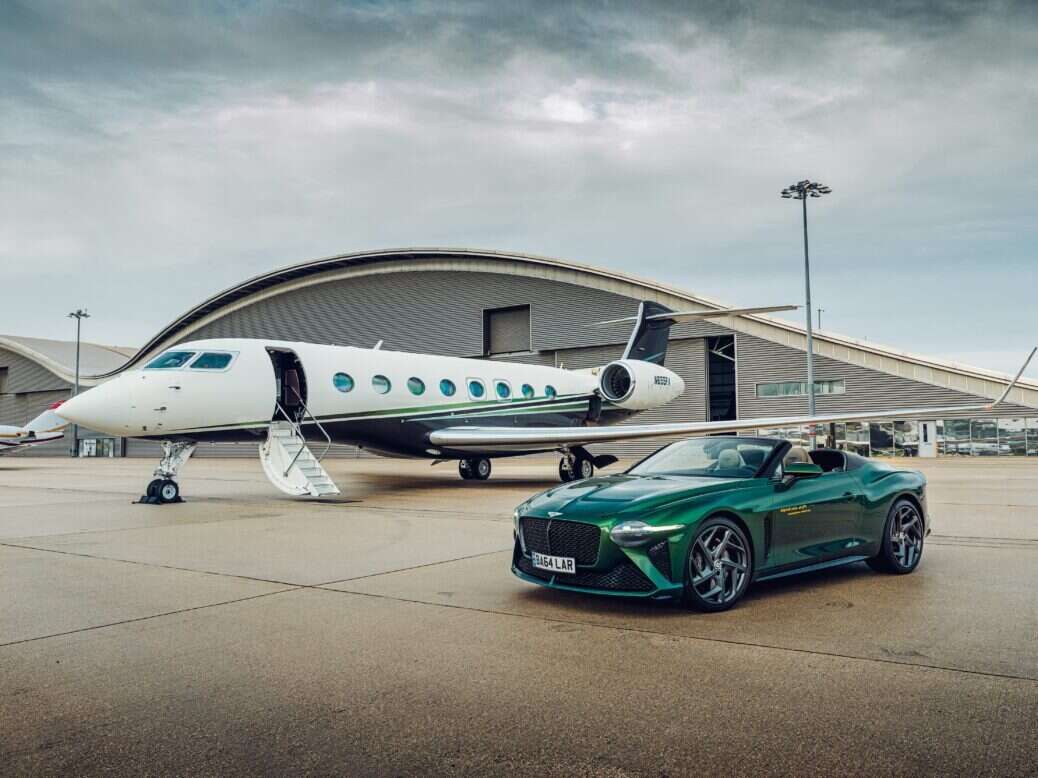 Global private jet operator Flexjet has recently added two fully custom Bentley-inspired Gulfstream G650 jets to its fleet.
Born of Flexjet founder Kenn Ricci's personal love for the historic British manufacturing company, the two new jets are inspired by the iconic two-door Bentley Bacalar, of which Ricci himself is a proud owner. Having worked with Bentley Mulliner on several personal custom projects, including his beloved Bacalar, Ricci wanted to apply this bespoke treatment to the aviation industry.
"The Bacalar is a striking, extraordinary and highly bespoke design, created in-house by our Mulliner Design team," said Paul Dickinson, Mulliner's chief commercial officer. "We're delighted that Flexjet chose to work with us to adopt the designs and color palettes for their two aircraft, delivering the same contemporary luxury aesthetic as Mr Ricci's own Bacalar.
"Mulliner exists to bring the imaginations of our customers to life, and this project is a great example of a collaborative co-creation that's delivered an exceptional result."
[See also: How Jet Charter Companies are Going Green]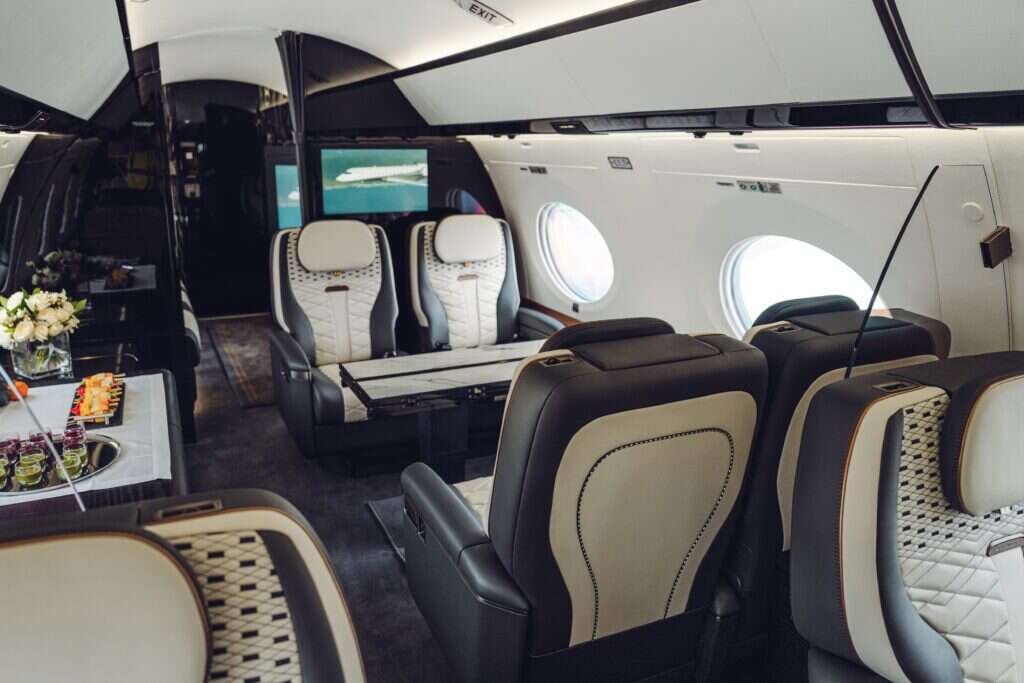 The resulting jets are finished to the same exacting style with which Bentley has become synonymous. Like Ricci's coachbuilt Bacalar, signature basketweave stitching is featured on the new G650s' linen and beluga leather-trimmed seats, while carefully crafted wood veneer has been specifically designed to match the car's 5,000-year-old reclaimed riverwood veneer details.
The pair also features impeccable satin Bacalar Bronze fittings and a unique diamond-paved carpet that is unmistakably Bentley.
While the interiors have seen the main impact of the Bentley influence, the jets' exteriors have also been suitably updated. Instead of Flexjet's usual red-gold chameleon accents, the latest fleet additions brandish swish flicks of silver-green chameleon paint, specifically chosen as a nod to the Julep hue of Ricci's own Bacalar, which is one of just 12 in the world.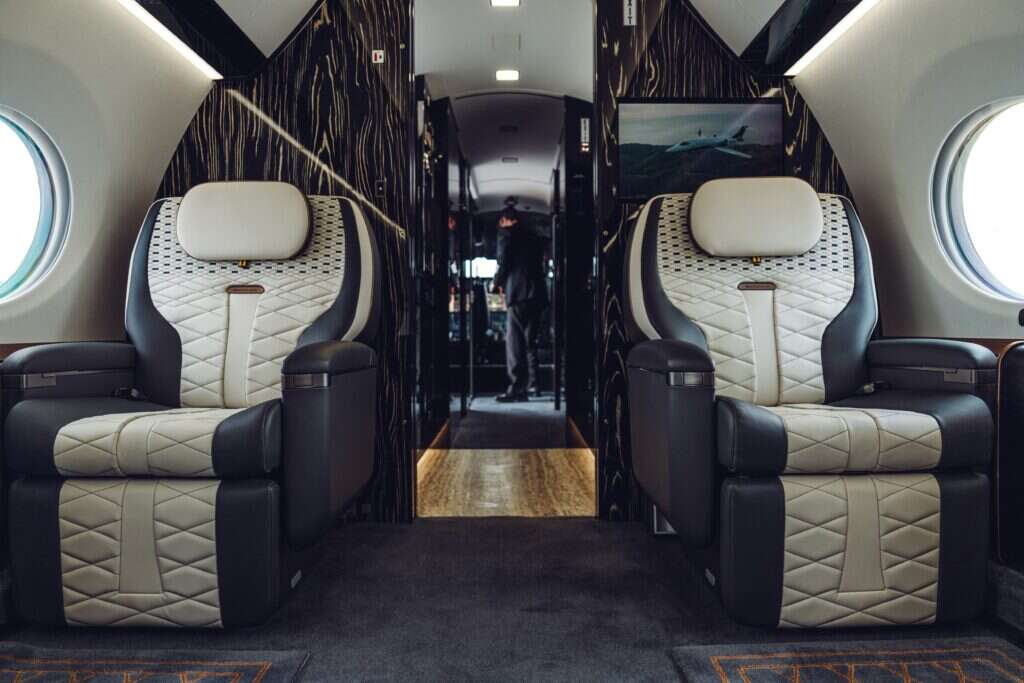 The two Bentley-inspired planes join the Flexjet fleet alongside a paired Sikorsky S-76 helicopter. First revealed at Monterey Car Week earlier this year, the S-76 shares the jets' Bentley Bacalar theme with its own custom interior.
Of course, Flexjet members will not only be experiencing the work of a design powerhouse traveling in the new Bentley jets, but also benefit from the enhanced power of the Gulfstream G650. The spacious jet has a top range of 7,500nm – making it one of the longest range jets in the Flexjet fleet – as well as the widest cabin in its class.