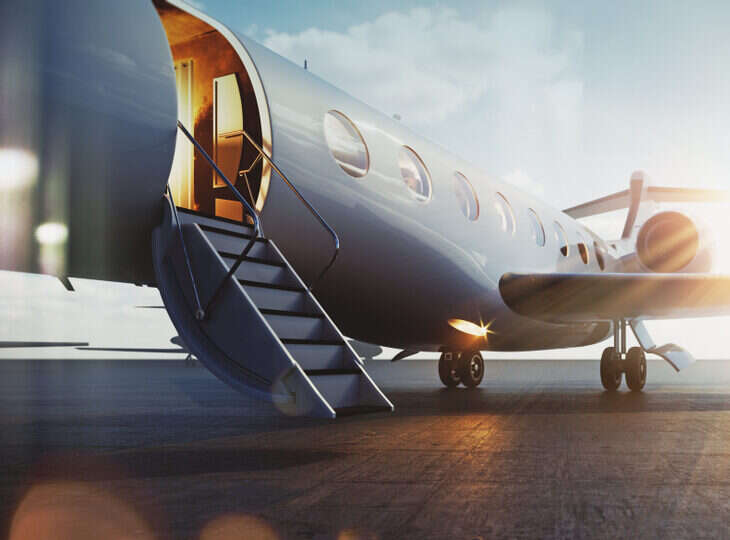 We are, it has been said, in the golden age of the private jet. Never before have there been so many different options to soar the skies with, and sometimes, too much choice can only make matters more confusing, especially considering how varied the biggest private jet companies range in scope.
With each promising the best services and solutions, whilst coming in with relatively the same offerings, businesses are trying to simplify the process and offer on-demand flights, whenever and wherever, with minimal fuss.
To help fliers understand the different options available worldwide – and chose the right operator and service for them – we've identified the biggest companies, and what exactly they offer.
[See also: How Much Do Private Jets Cost?]
NetJets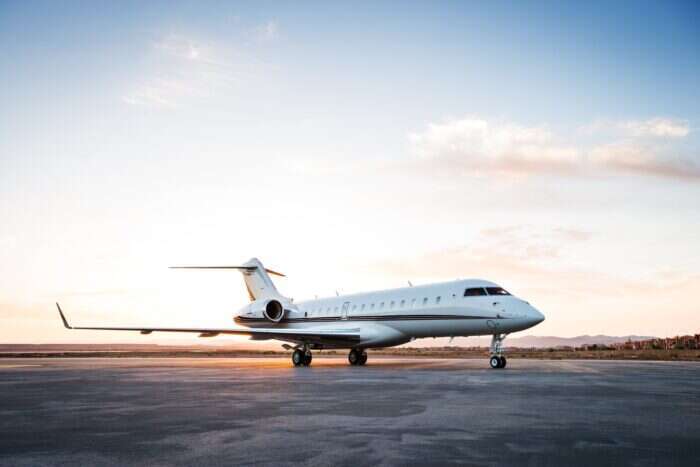 Founded in 1964, NetJets is both the largest and the oldest private jet operator in the world. With over 700 airplanes in its fleet, NetJets primarily offers fractional ownership (and prides itself on being the first operator to do so), but also has jet card and lease programs available, providing travelers with more ways to fly private.
The NetJets Jet Card is sold in 25-hour blocks and promises instant access to an aircraft, while the NetJets Shares Program invites travelers to buy a share in a specific aircraft, with the size of their share equating to available hours. Alternatively, the Lease program has similar benefits to NetJets Share, but with a different payment structure for those who want to avoid the upfront cost.
NetJets' large fleet caters for all requirements, from the Embraer Phenom 300 in the light jet category, through to the Bombardier Global 7500 which can seat up to 14 passengers. Aside from the wide variety of aircraft and multiple membership options, it is the level of service that makes NetJets a firm favorite among frequent fliers, with the guarantee of the same personalized level of service no matter which program you choose.
[See also: The 10 Fastest Private Jets in The World]
VistaJet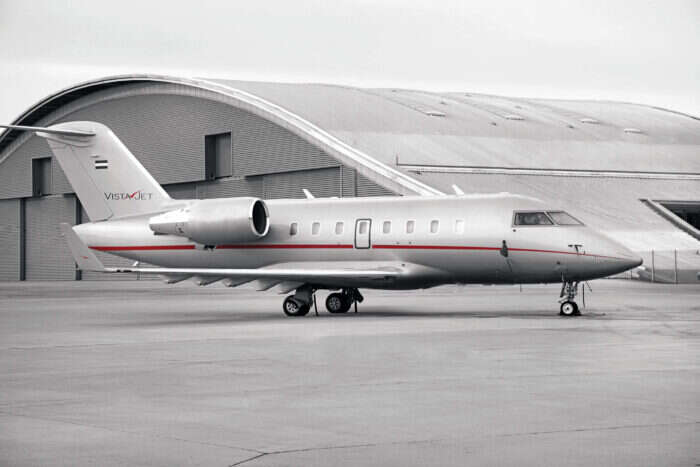 VistaJet offers two memberships: Direct and Program. The Direct option allows members to book flights directly through the VistaJet app with preferential access to empty leg flights, while Program is a tailored subscription with flights charged at a fixed hourly rate, guaranteeing access to a business jet anytime, anywhere.
For customers hoping to fly more regularly, the European operator also has a lease program for both personal and corporate use. The VistaJet Dynamic Jet Lease offers flexible term length, with a minimum lease of one month which includes up to 50 hours of flying time with a top-up available if required.
With over 70 aircraft, VistaJet gives its members access to the largest privately-owned Bombardier fleet in the world, all of which feature VistaJet's signature exterior and interior detailing. VistaJet also offers bespoke, once in a lifetime itineraries in far-flung locations across the world, positioning the company as more than just a jet operator.
Wheels Up
Despite having only been founded in 2013, Wheels Up has already become one of the biggest private jet companies on the market. Following a 2019 announcement, Wheels Up and Delta Private Jets have combined in partnership, with their customers privy to the benefits and perks of both companies.
Wheels Up primarily operate in the US and offer their customers three membership options: Connect, Core and Business. Ranging from entry-level to fully-comprehensive, Wheels Up has ensured that they offer a membership to suit every type of flyer, be it for personal or corporate travel.
Wheels Up customers and members have access to over 1,500 safety-vetted and verified aircraft, with the operator proudly boasting some of the most exclusive jets available in its fleet, including the KingAir350i.
Jet Linx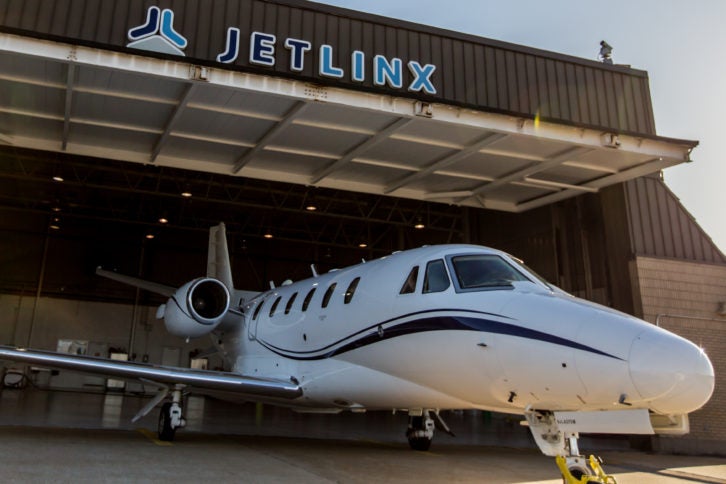 Jet Linx prides itself on offering one of the most personalized business jet services available – and with private terminals in 19 US cities, is also one of the most convenient. Although primarily offering jet card packages, Jet Linx also provides aircraft management and acquisition services.
Jet Linx's focus on local services ensures that their jet card memberships can be uniquely tailored to each customer. Members can expect to be on first-name basis with the pilots, crew and concierge team, creating a level of personalized service that you'd be hard-pressed to find elsewhere in the private aviation industry.
Its expansive fleet is made up of over 100 jets, with the operator claiming to have one the largest and most diverse fleets in the US. Ranging from the light jet category all the way through to heavy jet, Jet Linx guarantees a suitable aircraft for every situation, with members always given the option to choose the exact type of jet they please.
[See also: How Much Do Private Jet Flights Cost?]
XO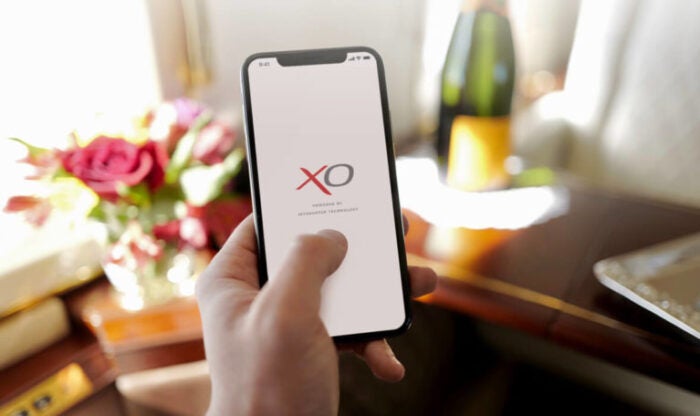 Launched in 2019 by Vista Global, XO has brought unrivaled convenience to the private aviation industry. Acting as a digital marketplace, XO allows customers to instantly book a flight, secure a seat on an existing flight or sign up for an XO membership all with just a click of a button on their smartphone.
Tapping into the gap in the market for on-demand business flights has ensured that XO has quickly risen to be one of the biggest private jet companies, with members enjoying access to over 1,500 jets. Offering multiple memberships with various flying hours, XO is committed to catering for every kind of traveler whether they fly once a week or once a year, with pay-as-you-go options available.
In order to make private aviation more accessible and affordable (not to mention sustainable), along with full charter, XO also allows travelers to share a chartered flight with another traveler – even if they are not a member.
Flexjet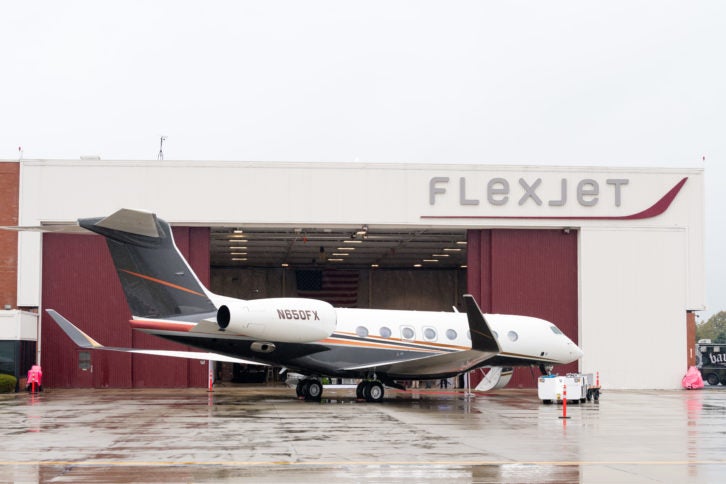 With over 140 aircraft in its fleet, Flexjet offers a multitude of services including fractional ownership and jet cards. The American operator currently has four private terminals across the country – Naples and Palm Beach Florida, Van Nuys in California and at the Westchester County Airport in New York – with plans to open additional facilities both in the US and Europe.
For the most premium level of personalized service, Flexjet provides the Red Label membership, which gives customers access to crews dedicated to just one aircraft, a choice of some of the world's newest and most modern collection of aircraft, and the exclusive LXi Cabin Collection of artisan aircraft interiors.
Among other perks, Red Label members also have access to Flexjet's exclusive LXi collection. Featuring over 40 aircraft, each jet within this collection has a unique cabin interior, designed to bridge the gap between owning and chartering for a more personal and comfortable onboard experience.
Magellan Jets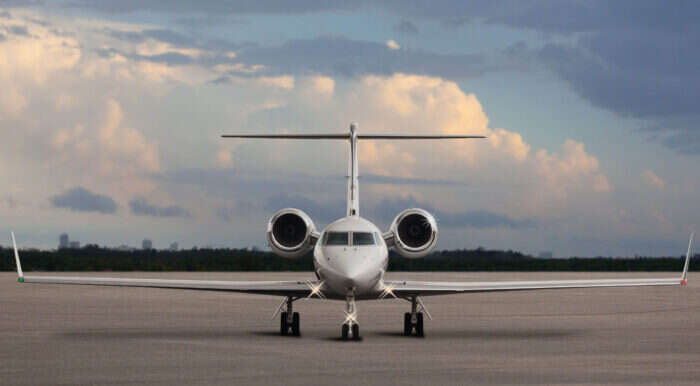 As with most of the biggest private jet companies, Magellan Jets offers its customers a range of different services, ensuring the best option for their unique traveling needs. The Magellan Jet Card is fully customizable and can be tailored to suit how you want to fly, and how often you want to fly, creating an experience that is close to jet ownership as possible.
Alternatively, the Membership option invites travelers to pay a sign-on fee which will then lock in their hourly price. From here, members can make use of the pay as you go function and well as opt-in to Magellan's carbon offset program. Finally, the on-demand charter option allows flyers to access jets on a trip-by-trip basis, making use of the thousands of jets within Magellan's network.
To ensure a completely personal level of service, Magellan employs aviation consultants who work with customers every step of the way, helping them find the most suitable and cost-effective travel solution.
GlobeAir
Based out of Hörsching, Austria, GlobeAir is a firm go-to among European private jet travelers. With its fleet of full-ownership Cessna Citation Mustang jets, the operator covers over 900 European destinations, including London, Monaco, Geneva and Paris, with a focus on fast, convenient and reliable private travel at reasonable prices.
With a round-the-clock travel concierge team, GlobeAir's booking model allows passengers to charter a jet, or access empty legs, at just a few days' notice via a straightforward yet personalized online system. As part of GlobeAir's Planet A initiative, each booking also offers a one-click way to offset flights.
As well as the on-demand jet charter service, GlobeAir also offers an exclusive jet card program. The One Million Jet Card gives both individuals or businesses 400 flight hours, a bespoke pricing scheme, guaranteed 12-hour access and unlimited empty legs, as well as a host of other additional perks and benefits.