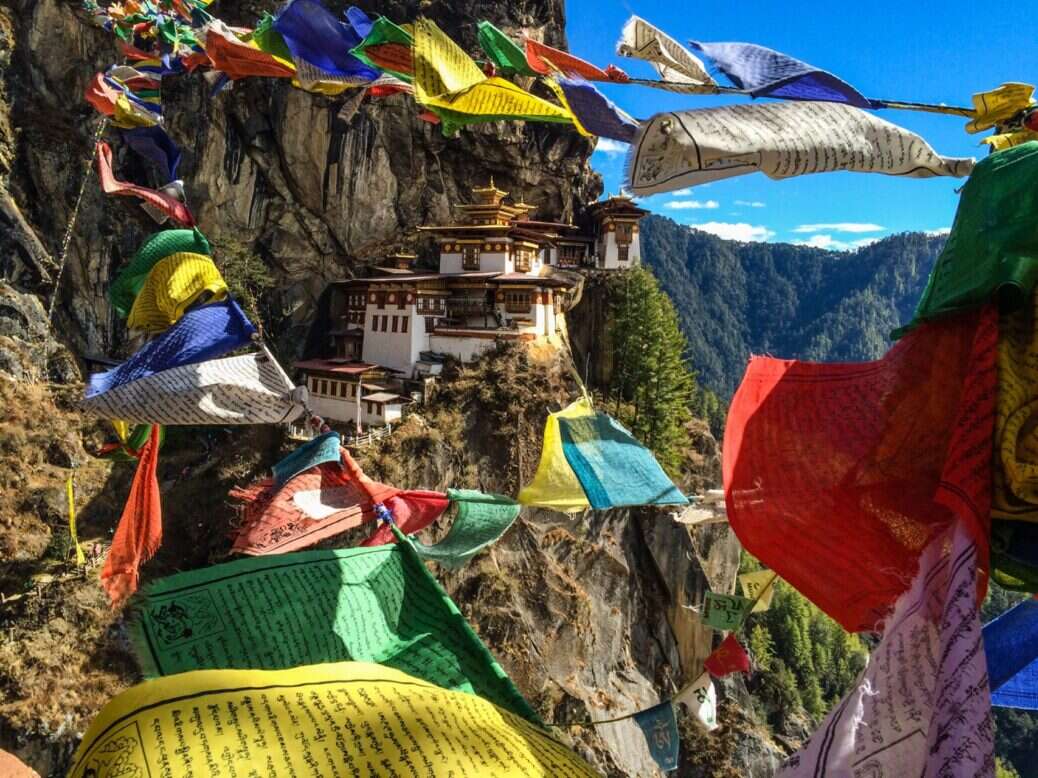 Four Seasons has launched its private jet itineraries for 2024, including a brand-new 16-day adventure through Asia taking guests on an unforgettable journey from Tokyo to Bangkok.
Taking its first flight in September this year, the new Four Seasons Jet is no ordinary aircraft. Inside the cabin, you'll find handcrafted leather flatbed seats, built-in Venetian blinds, a super-soft hand woven carpet and all the amenities you need for a comfortable journey from Mongolian cashmere blankets to Bose noise canceling headphones.
Just 48 passengers can travel on the jet at any time ensuring there is always plenty of space, and there is a dedicated concierge, executive chef and journey physician onboard to cater to guests' every whim.
[See also: Four Seasons Announces New Naviva Tented Resort]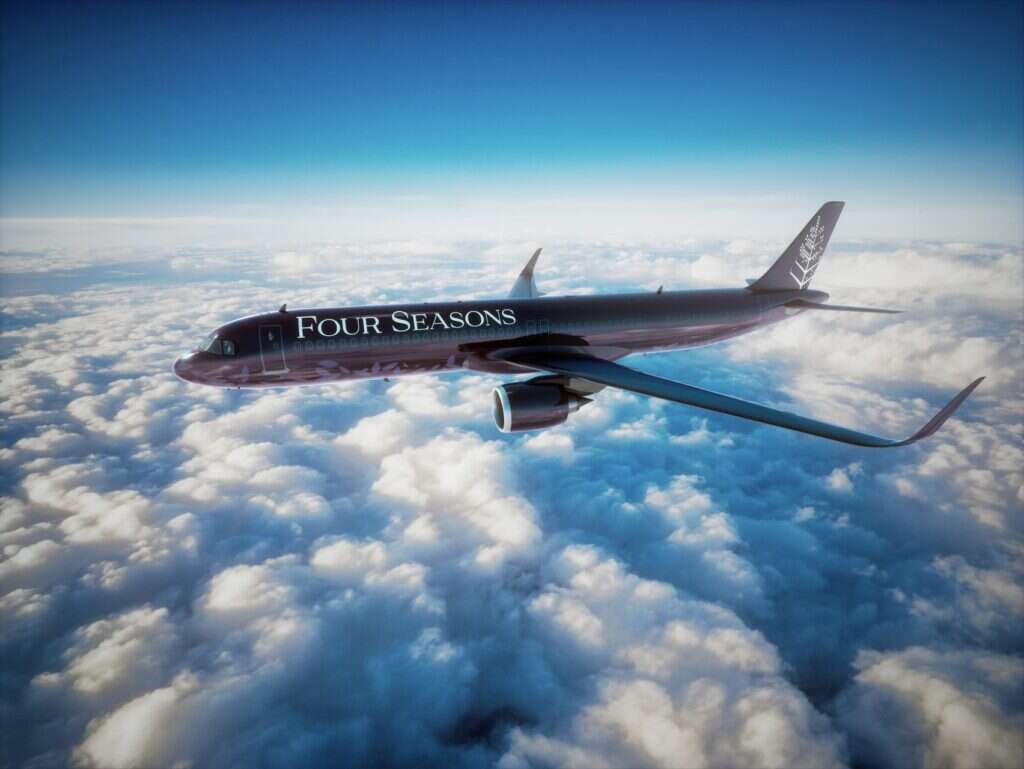 So what can you expect from the Four Seasons Private Jet 2024 itineraries? "Guest feedback continues to shape the experience, from the custom-design of the new Four Seasons Private Jet to the introduction of shorter itineraries for time-challenged travelers who want to experience more in less time," explained Christian Clerc, president of Four Seasons Hotels and Resorts.
"Past guests often comment that the Private Jet Journey was just the beginning of an adventure that connected them to each destination and their travel companions, resulting in enduring new relationships and memories to last a lifetime."
Most exciting of all is the new Asia itinerary which will take place in January 2024. Beginning in Tokyo, guests will take part in a private samurai lesson with Tetsuro Shimaguchi (the head choreographer for Kill Bill: Volume I) before traveling to Bali where they will have the chance to raft through the picturesque vine gorges.
From here, the Four Seasons Jet will fly to the Maldives where guests will take part in a turtle safari and visit the best snorkel spots, before embarking on a cycling tour of Vietnam's Cam Kim Island and hiking to Bhutan's breathtaking cliffside Tiger's Nest Monastery. For the final leg of the trip, the jet stops at Cambodia's historic Angkor Wat temple complex before the trip concludes with a private klong cruise through Bangkok.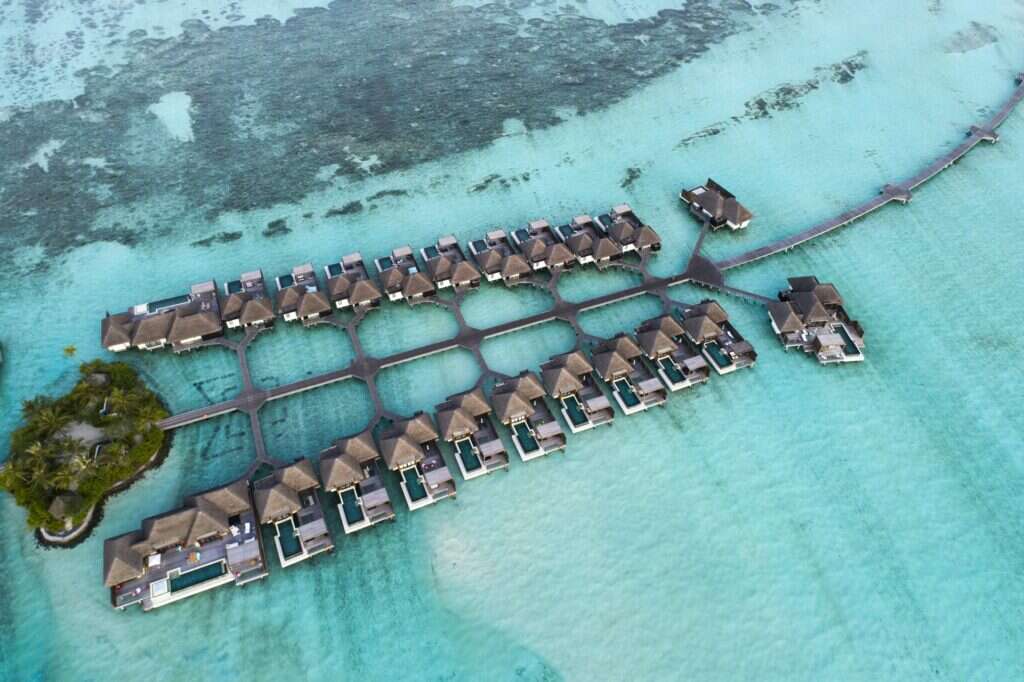 Throughout the 16-day trip, guests will stay in only the most luxurious accommodations carefully selected by the Four Seasons team including many of the brand's own properties.
The new itinerary through Asia joins returning favorites including Timeless Encounters which takes guests on an incredible journey from Hawaii to London, stopping off in Sydney, India, Dubai and Prague along the way, and World of Adventures which includes a rare opportunity to explore the remote Galapagos and Seychelles archipelagos.
"The Four Seasons Private Jet Experience is a testament to our commitment to innovation and the creative pursuit of the extraordinary," said Clerc. "We continue to re-imagine the conventional limits of travel to deliver exceptional luxury experiences that are unmatched. We invite travel enthusiasts to explore the world with us, enjoying Four Seasons genuine care, attention to detail, and passion for excellence that has defined our brand the world over."
The Four Seasons Private Jet Asia Unveiled will run from January 11 – 26 2024.
[See also: Laid-Back Luxury: Inside Four Seasons Fort Lauderdale]