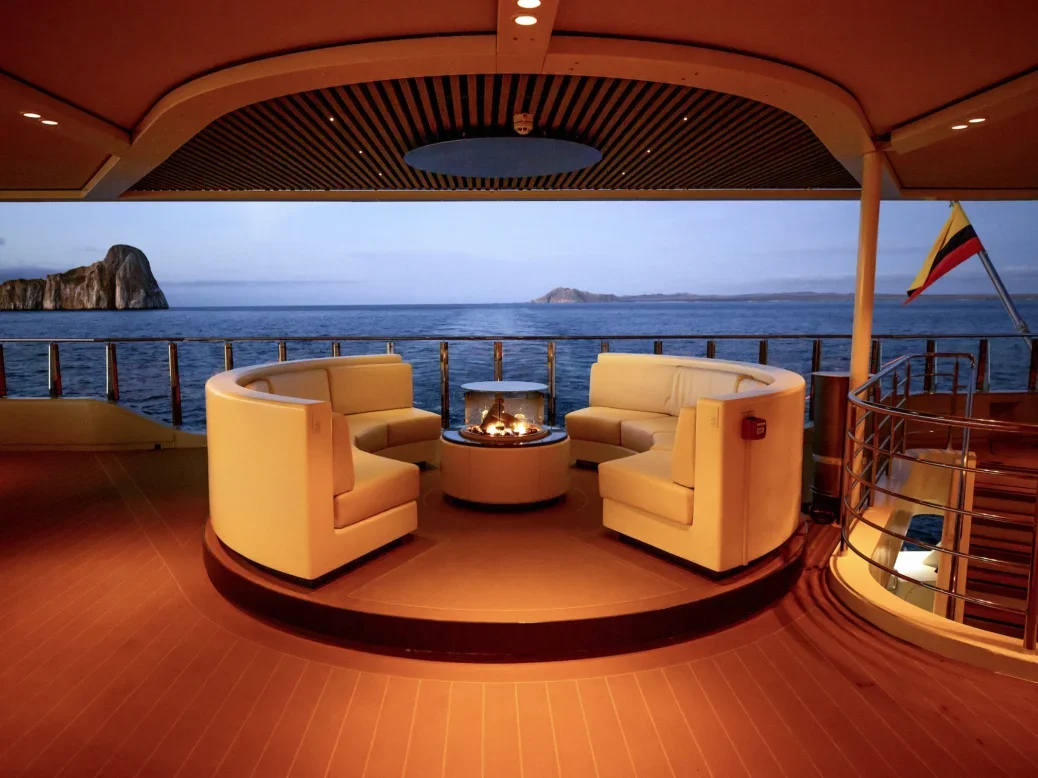 "The natural history of this archipelago is very remarkable: it seems to be a little world within itself," wrote Charles Darwin during his visit to the Galapagos Islands in 1835.
What the young geologist found here was astonishing: a unique population of birds, plants and reptiles had developed in total isolation from the neighboring islands. It was this extraordinary setting that would inspire his groundbreaking theory of evolution and capture the imagination of naturalists around the globe.
The best way to explore this secluded corner of the planet is by boat. Darwin arrived onboard the HMS Beagle, but today there is a range of Galapagos cruises offering intrepid travelers the chance to see the archipelago's giant tortoises and colorful marine iguanas for themselves.
Situated in the Pacific Ocean around 600 miles off the coast of Ecuador it isn't easy to get here so you'll want to ensure you travel in comfort – and style. From luxury catamarans to expedition vessels with expert marine scientists onboard, these are the best Galapagos cruises.
[See also: The Best New Cruise Ship Journeys for 2022]
Silversea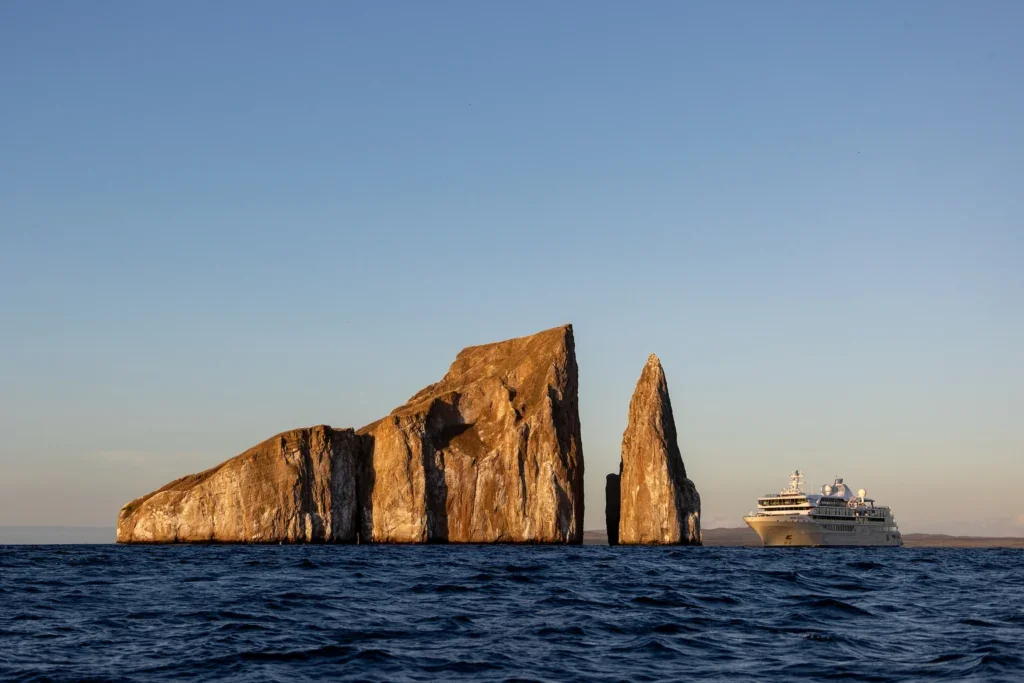 Kicking off our list of the best Galapagos cruises is Silversea. The ultra-luxury cruise line's 100-passenger Silver Origin expedition ship was built specifically for exploring the archipelago and is installed with dynamic positioning which allows the vessel to hover over the seabed's delicate ecosystem without causing any damage.
Onboard, there's an observation and stargazing deck for soaking up the views, as well as a cozy lounge complete with a firepit for whiling away the evenings. The suites are extravagant in the best way with wraparound balconies, ocean-view marble bathrooms and around-the-clock butler service.
The seven-day cruises are packed with excursions and activities including hiking, kayaking and deep water snorkeling. Expert guides are on-hand to take you to the best spots for catching a glimpse of the archipelago's incredible wildlife from the lava fields and black sandy shores of Sullivan Bay to the prickly pear cactus forests of Santa Fe.
Golden Galapagos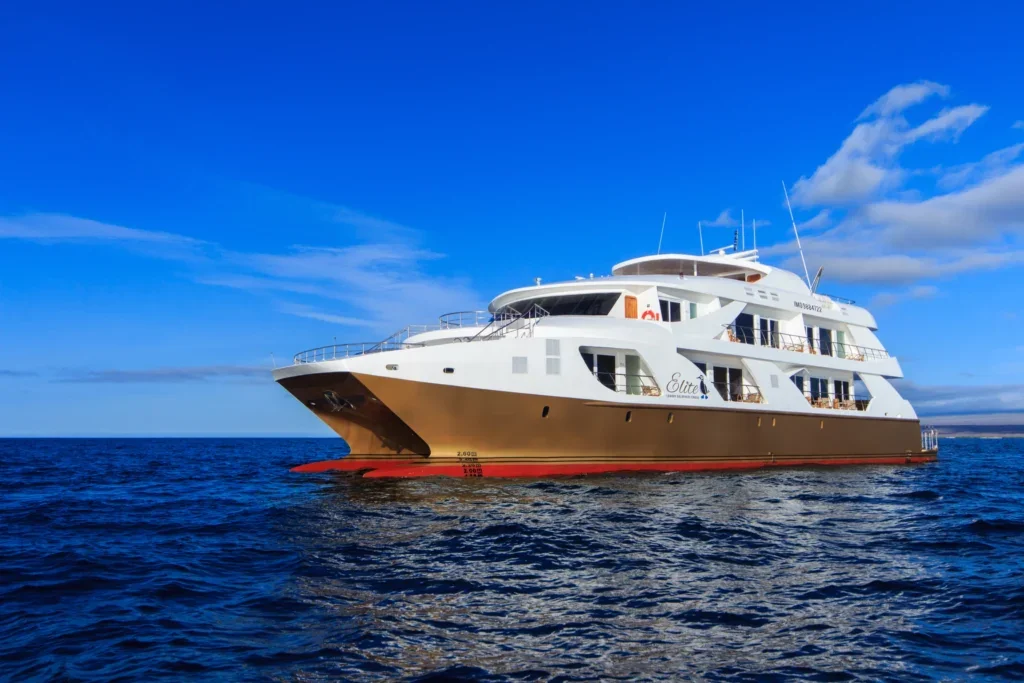 If you're looking for something a bit more intimate, Golden Galapagos' state-of-the-art mega catamaran, Elite, is worth considering. The 123-foot luxury yacht hosts just 16 passengers and features a semi-covered sky deck for dining al fresco.
The sleek twin-hulled catamaran boasts a 180-degree view salon on the main deck, as well as a bar and Jacuzzi sun terrace. Everything is taken care of by the attentive staff including impeccably planned itineraries. During the three, five or seven-night trips, you'll have the chance to paddle board near Rabida Island to spot white-tipped sharks and rays, explore Bartholomew Island's breathtaking Pinnacle Rock, and visit the Giant Tortoise's Reserve off San Cristobel.
As you would expect, Golden Galapagos has taken the utmost care to preserve this precious environment, reducing plastic bottle usage by 85%, fitting its catamarans with efficient fuel-saving systems and working with Sigma Ecuador to neutralize its carbon emissions.
Angermeyer Cruises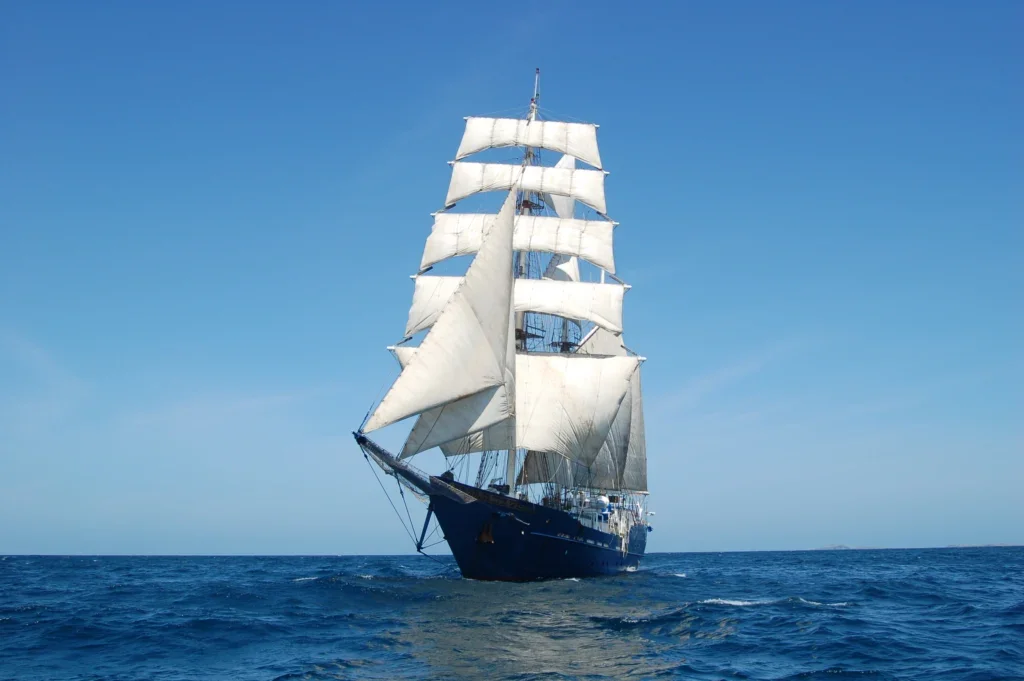 Also offering incredible experiences onboard smaller ships is Angermeyer Cruises. The family-run business is helmed by Fiddi Angermeyer who was born and raised in the Galapagos and learned his craft from his boatbuilding father, Fritz.
The boutique cruise line operates Mary-Ann, an elegant three-masted schooner that accommodates just 16 passengers, and the exclusive 12-passenger charter yacht, M/Y Passion.
Angermeyer Cruises has made significant efforts to protect the marine life, partnering with WildAid to create the Galapagos Conservation Fund to help tackle illegal fishing and the threat of invasive species.
Metropolitan Touring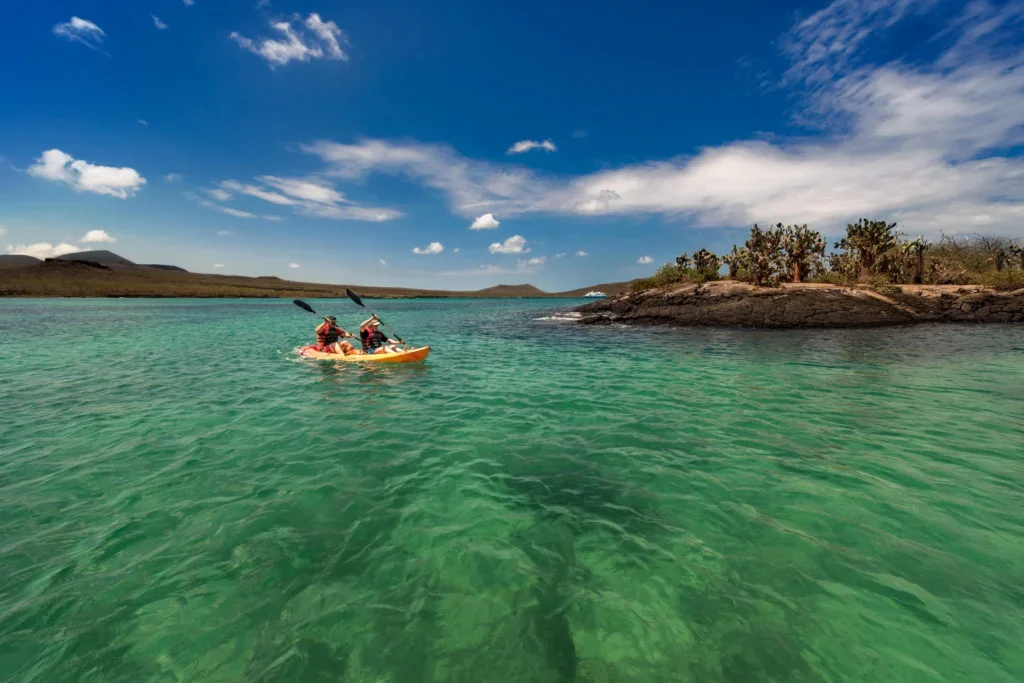 Metropolitan Touring operates a fleet of three ships – La Pinta, Santa Cruz II and Isabella II – that are kitted out with glass-bottom boats, kayaks and dinghies for exploring even the most difficult-to-get-to islets.
Expert naturalists lead small expedition groups of around 12 guests. Highlights from the jam-packed itineraries include a visit to the Charles Darwin Research Station on Santa Cruz to learn about the fascinating ongoing conservation efforts, spotting red-footed boobies in San Cristobel, and watching colonies of nesting birds on Genovesa Island.
The cruise line has taken considerable eco-friendly steps, fitting its ships with modern engine technology to minimize fuel consumption, onboard water desalination systems and offsetting its carbon footprint through forest conservation in the Choco Bioregion – a UNESCO Biosphere Reserve in Colombia and Northern Ecuador.
Audley Travel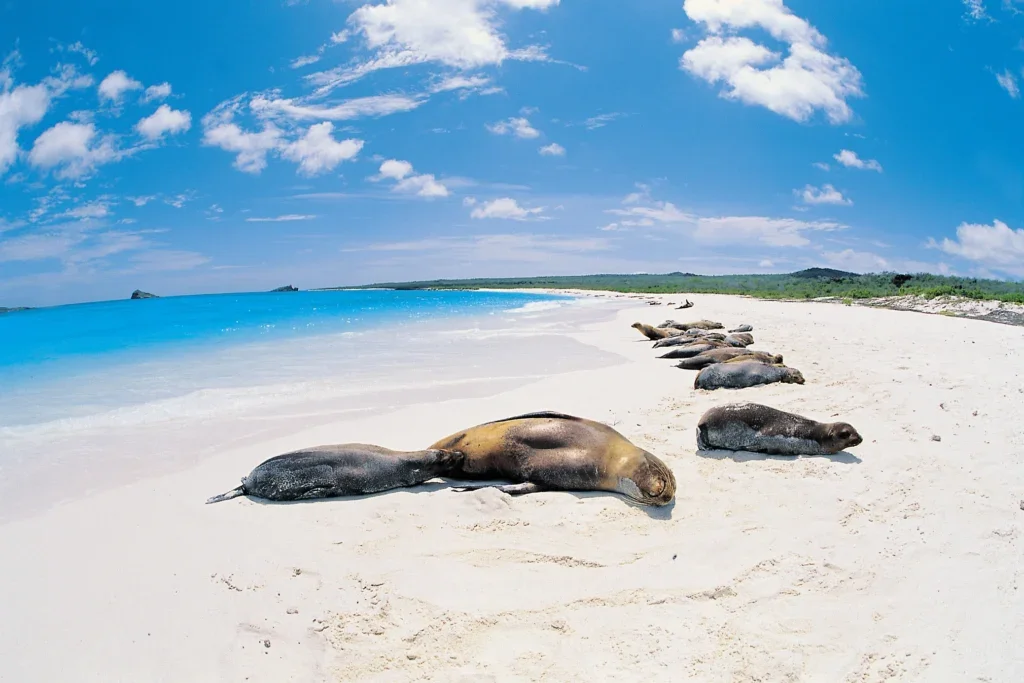 If you prefer the idea of a longer cruise, Audley Travel offers an unforgettable 16-day tour on Yolita II of the Galapagos Islands and Costa Rica, setting sail from Quito and returning to Playa Portrero on the northwest Pacific coast of Guanacaste.
The ship only has capacity for 16 passengers with just eight cabins, and a crew of nine to take care of your every need. After touring the Galapagos for four days, there's a night in Guayaquil before flying up to San Jose to explore the San Ramon cloud forest and hike through the breathtaking lava fields in the Arenal National Park.
audleytravel.com
Abercrombie & Kent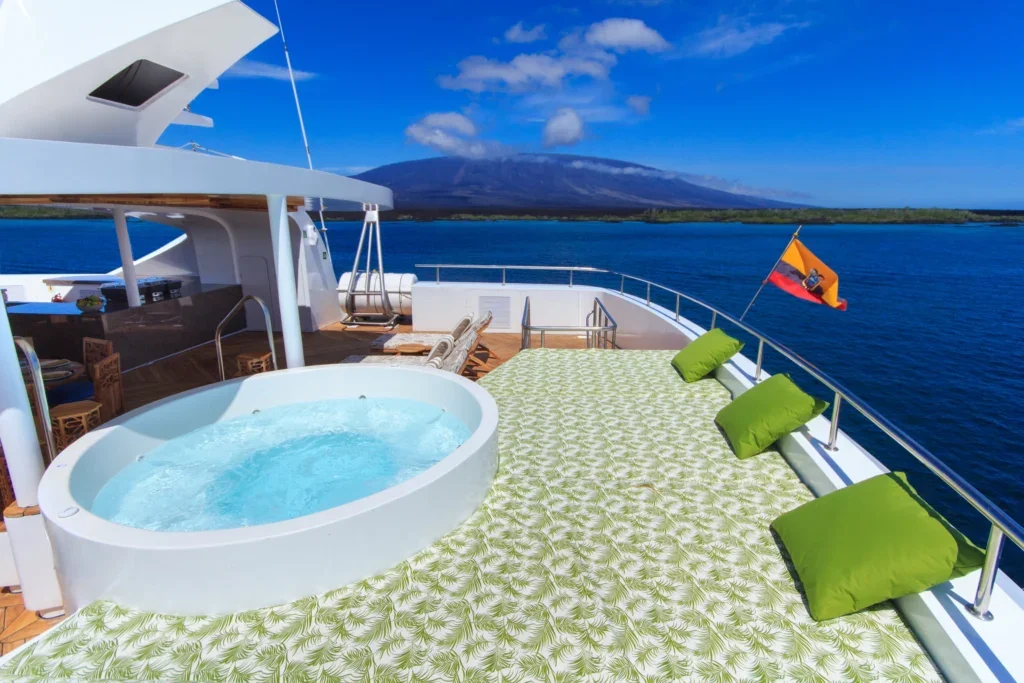 Our list of the best Galapagos cruises would not be complete without mentioning Abercrombie & Kent. Our favorite trip is the 12-night Classic Ecuador & the Galapagos voyage, which begins in Ecuador's capital city high in the foothills of the Andes before a flight to Balto Island where your Galapagos adventure starts.
Small ships make it easier to spot even the shyest wildlife – expect to glimpse everything from sea lions and orcas to yellow-crowned herons, flightless cormorants and Darwin's finches. And you won't have to sacrifice comfort; the suites are seriously luxurious and there's a hot tub on the sun deck.
National Geographic
Finally, you'll be hard-pressed to find a more comprehensive, action-packed trip than National Geographic's 10-day Galapagos Voyage onboard the purpose-built Endeavour II expedition vessel.
The state-of-the-art ship hosts 96 guests in 53 cabins and is equipped with a range of exploration equipment including kayaks, a Zodiac landing craft, a glass-bottomed Zodiac and snorkeling gear. When you're not out exploring the archipelago, there's a fitness center, spa, library and even a gallery to keep you entertained.
Perhaps most exciting of all are the expert photographers, naturalists and marine biologists that accompany you on the trip to share their fascinating insights into the wildlife and landscape. The itineraries are flexible so you can do as much (or as little) as you like, but you'll have the option to take part in some incredible activities including swimming with Galapagos penguins and photographing giant tortoises in the wild.  
[See also: The Most Innovative Cruise Lines of the 21st Century]