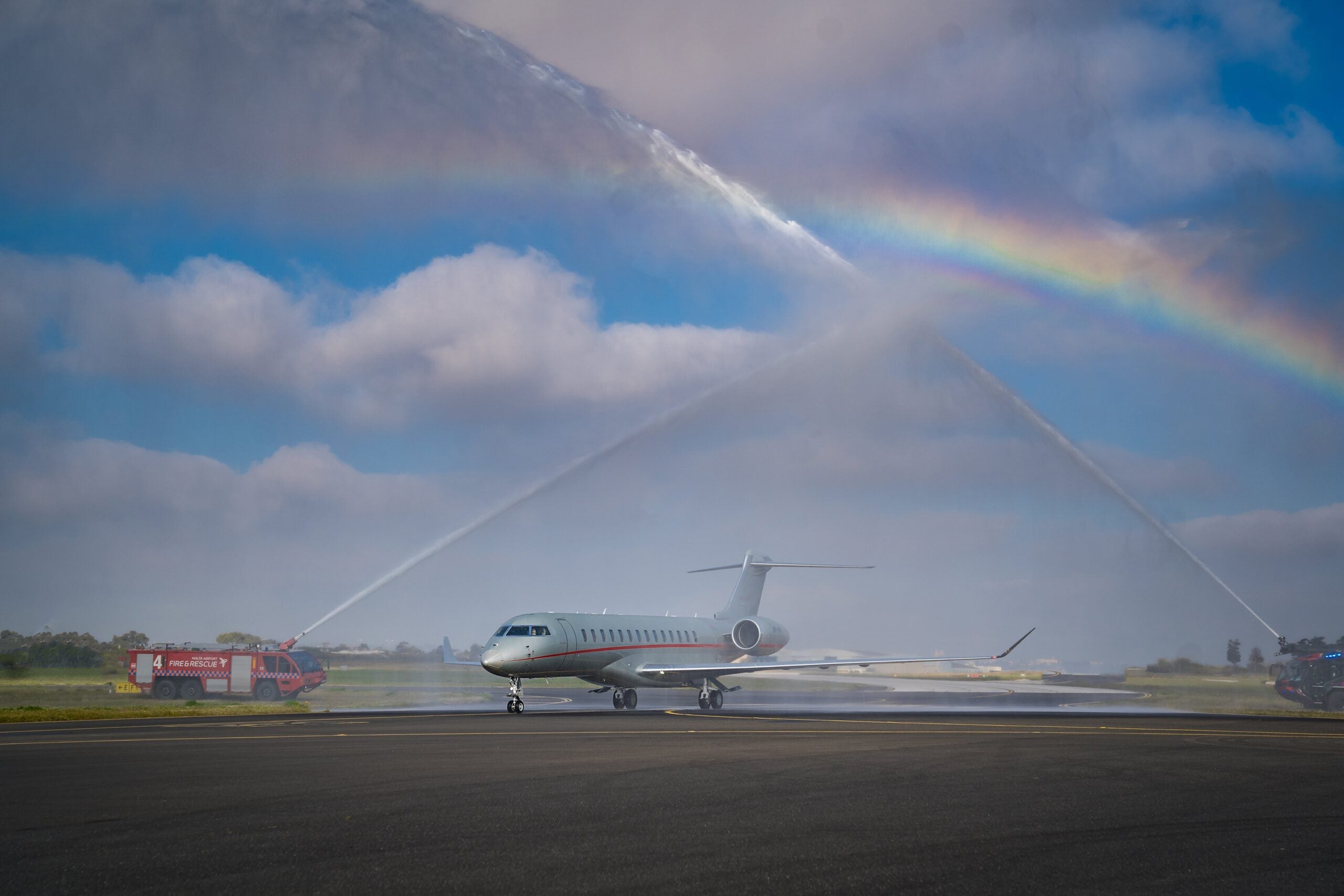 Leading business aviation company VistaJet has recently announced the delivery of its first two Bombardier Global 7500 private jets, making it the first to offer the aircraft. The announcement also confirmed that VistaJet has placed an order for a further 10 Challenger 350s.
Ready for commercial use immediately, the Global 7500 aircrafts will fill the ultra-long-haul gap that currently exists in VistaJet's fleet with an impressive top range of 7,500nm. This range will allow for non-stop travel between many of the world's major city pairings, including San Francisco and Singapore, New York and Beijing and Miami and Dubai. Inside, the expansive 7500 offers room for up to 14 passengers in a large comfortable cabin measuring 54ft 5in with four lounge areas.
As well as offering its members greater choice and flexibility, the expansion of VistaJet's already world-leading fleet serves to cement its confidence in the growing demand for business travel, with the first quarter of 2021 seeing a 90% rise in new program members. The Challenger 350 order in particular will fill the urgent demand from corporates and executives looking for mid-size jets; from July 2020 onwards, VistaJet reported an almost 50% surge in corporate interest globally.
VistaJet founder and chairman Thomas Flohr said: "The expansion of our worldwide fleet will guarantee our customers full confidence in a consistent flying experience anywhere in the world — offering the best value in the industry through our unique asset-light flight solutions. We remain committed to providing critical support to businesses in this new world — we kept our business steady during 2020 and we are seeing much increased demand for VistaJet's asset-free solutions in 2021 and beyond."
[See also: The Longest Range Private Jets]
The company has also recognized that with the continued growth of the private aviation industry, more responsibility must be taken in minimizing environmental impact. Last year saw VistaJet partner with SkyNRG, the global leaders in sustainable aviation fuel (SAF), as well as launch a carbon offsetting initiative which, as of February 2021, had an 80% customer uptake.
In response to the ongoing uncertainty surrounding travel during Covid-19, VistaJet has also introduced VistaJet Protect, which acts as a first-of-its-kind private aviation insurance. VistaJet Protect allows travelers to book in advance with financial security with the removal of all cancellation fees up to 48 hours prior to a scheduled departure.
In addition to expanding the size of the fleet, VistaJet is also making upgrades to existing aircraft, with the planned upgrade to KU-band technology (the latest in inflight connectivity) in the entire Challenger 850 fleet. All of its Challenger 605 planes will also be equipped with KU-band connectivity for increased onboard comfort and convenience, as well as receiving a full interior upgrade.
The delivery of a total of 12 new Bombardier Global 7500s and 10 Challenger 350s over the next two years will expand VistaJet's fleet to a total of over 90 aircraft, providing access to 187 countries across the world.