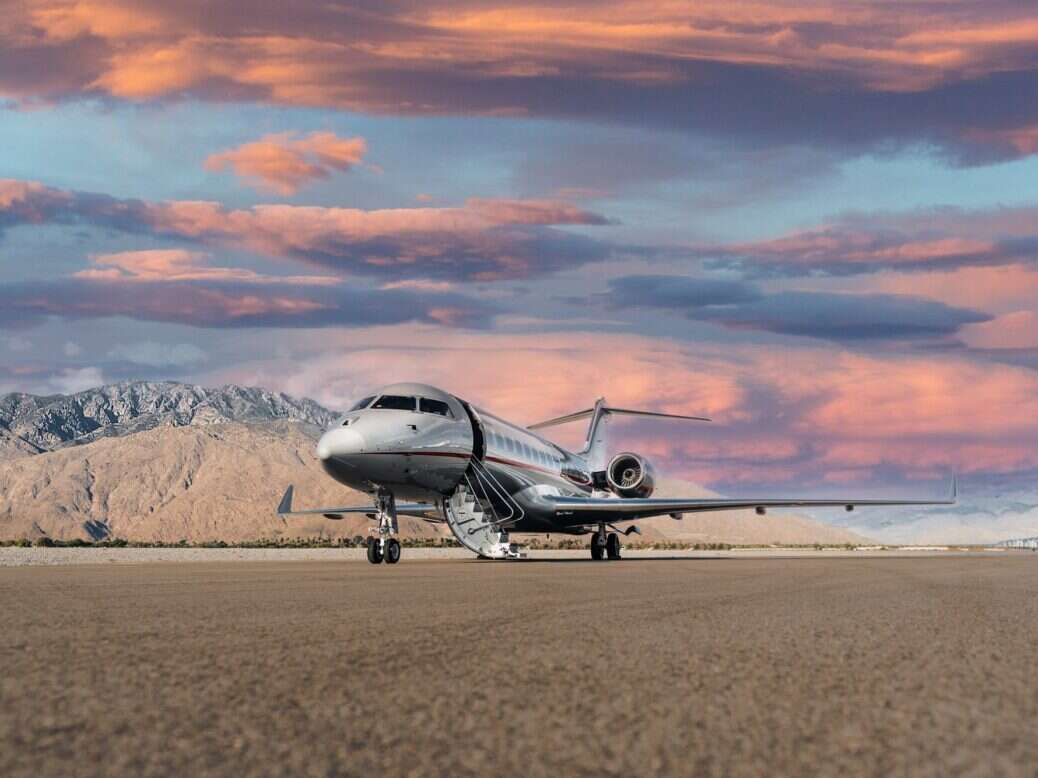 As demand for personal jet travel continues to soar, Vista has introduced two brand-new membership solutions that it believes will make private flying easier and more accessible for its clients.
Following a 43% year-on-year growth in members during the first half of 2022 and the emergence of a younger demographic of clients, the global private aviation company set out to update its business model.
Reflecting the evolving demands of this new demographic, the new VJ25 membership is a three-year subscription for travelers flying 25-49 hours per year (as opposed to VistaJet's previous 50+ hour per year commitment). For added flexibility, clients can also request to roll over up to 20% of their flying hours if needed.
VJ25 members will still have access to the company's global fleet of over 350 aircraft including the Bombardier 7500 (which can fly 17 hours non-stop), with dedicated cabin hosts onboard trained by the British Butler Institute and gourmet meals prepared by esteemed chefs. They can also expect invitations to VistaJet's Private World bespoke experiences and events.
[See also: VistaJet Pioneers Greener Future for Aviation]
Vista has also simplified its deposit membership structure with the launch of a new streamlined XO Membership which allows clients to book seats on private flights instantly after signing up.
The global aviation company has replaced its original tiered solutions with a single-level XO Membership. After paying the $100,000 minimum deposit, members have access to 2,450 aircraft (including the Vista Members' fleet when available) with no black-out days or expiration. Like with the VJ25 model, those with the new XO Membership will have access to a range of hospitality events and experiences.
As part of the overhaul, VistaJet will be ending its Jet Edge Reserve membership – although current Reserve Members can still use up the remaining funds on their account.
"The evolution and simplification of our offering reaffirm Vista's commitment to offering a full suite of flexible solutions for all across VistaJet and XO," said Thomas Flohr, Vista's founder and chairman. "We have listened to our clients to understand their rapidly changing needs and we have optimized our membership structure accordingly."
He continued: "The VJ25 membership is ideal for anyone looking for the iconic VistaJet service with minimum commitment, while the streamlined XO Membership delivers the most advanced digital service with instantly bookable flights."
"We believe that these new flexible products will allow even more members to enjoy our services on the renowned Vista Members' fleet of over 350 aircraft – to provide the most innovative and advanced flying solutions at the very best value for our clients around the world."
[See also: VistaJet Unveils Exclusive Art and Wine Journeys]