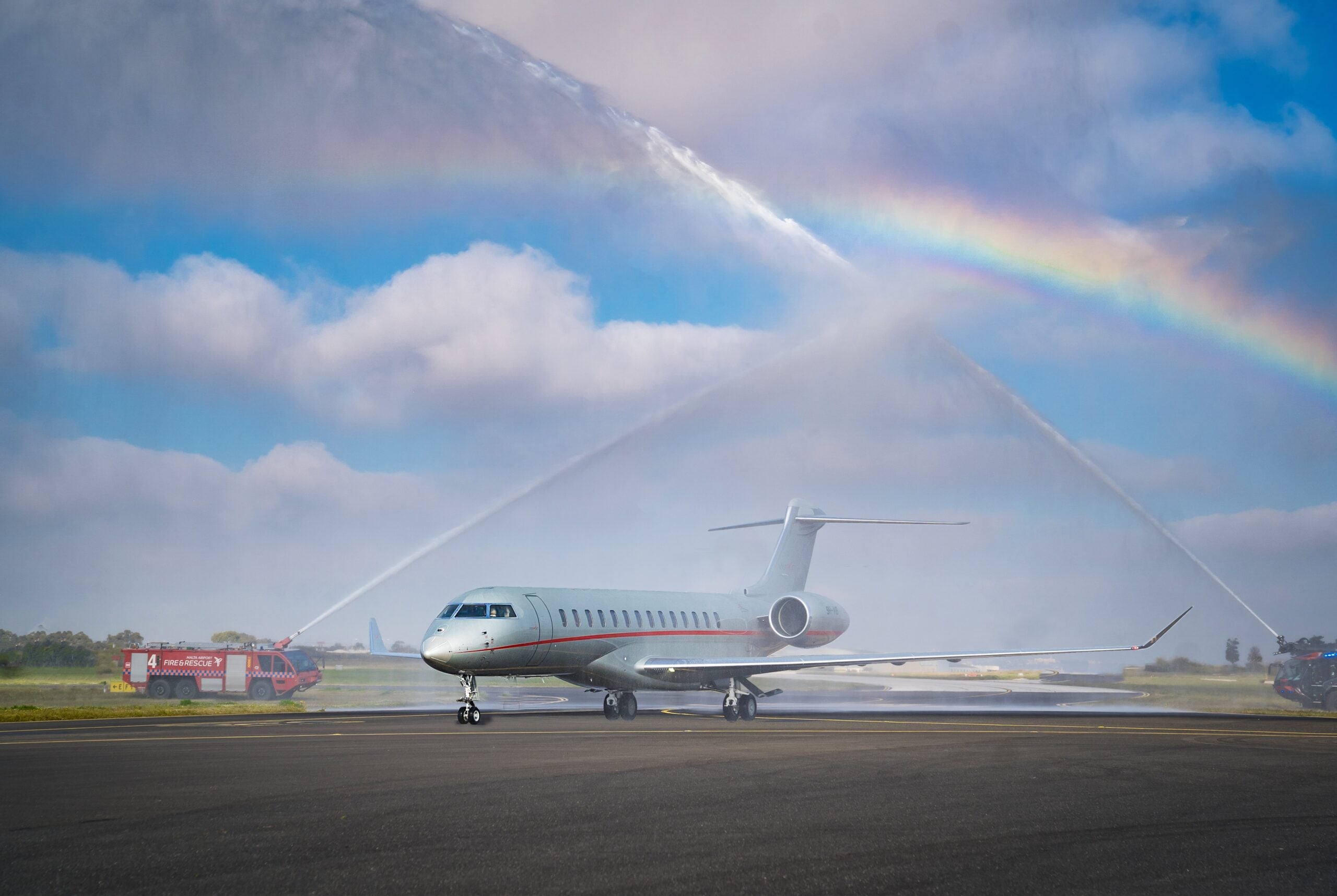 VistaJet has marked yet another aviation milestone with the recent delivery of its 10th Global 7500 aircraft, making it the largest operator of the super-long-range jets in the world.
Announced at a joint celebration in Montreal hosted by both VistaJet and Bombardier, the delivery marks the 100th Global 7500 delivery and takes VistaJet's ownership up to 10% of the world's supply, giving its clients unrivaled access to the jet's industry-leading range and speed. The operator has also outlined plans to add a further seven Global 7500s to its jet network before the end of 2022.
With a top range of 7,500nm, the Global 7500 boasts one of the longest ranges of any private jet, allowing for non-stop travel between many of the world's major city pairings, including Los Angeles to Hong Kong, Phuket to Vancouver and San Francisco to Sydney.
The onboard experience is also industry-leading, with a roomy 6ft 3 cabin height and an 8ft width. The spacious cabin can be divided into four separate areas, including an en-suite bedroom and entertainment area, with space for up to 14 guests seated and eight sleeping.
[See also: How Much Does VistaJet Cost?]
As well as superior range and elevated passenger experience, the Global 7500 is also the first business jet to offer an Environmental Product Declaration, which secures complete transparency surrounding environmental performance. The private jet limits its carbon emissions by flying at a higher altitude where the air is thinner, therefore requiring less fuel.
Having such a large number of 7500s in its fleet will undoubtedly be key to VistaJet's aim to become the first carbon-neutral aviation company by 2025.
"We are extremely proud of this landmark moment with Bombardier, as we grow our Global 7500 fleet and meet the growing demand for ultra-long-range solutions," says Thomas Flohr, VistaJet founder and chairman. "VistaJet is committed to a sustainable aviation future and supporting the global business industry with this expansion. Our enhanced product offering onboard the Global 7500 also guarantees that our clients, whether business or leisure travelers, are given the best and most seamless flying experience."
[See also: Elite Traveler Reveals Top Jets in the World for 2022]