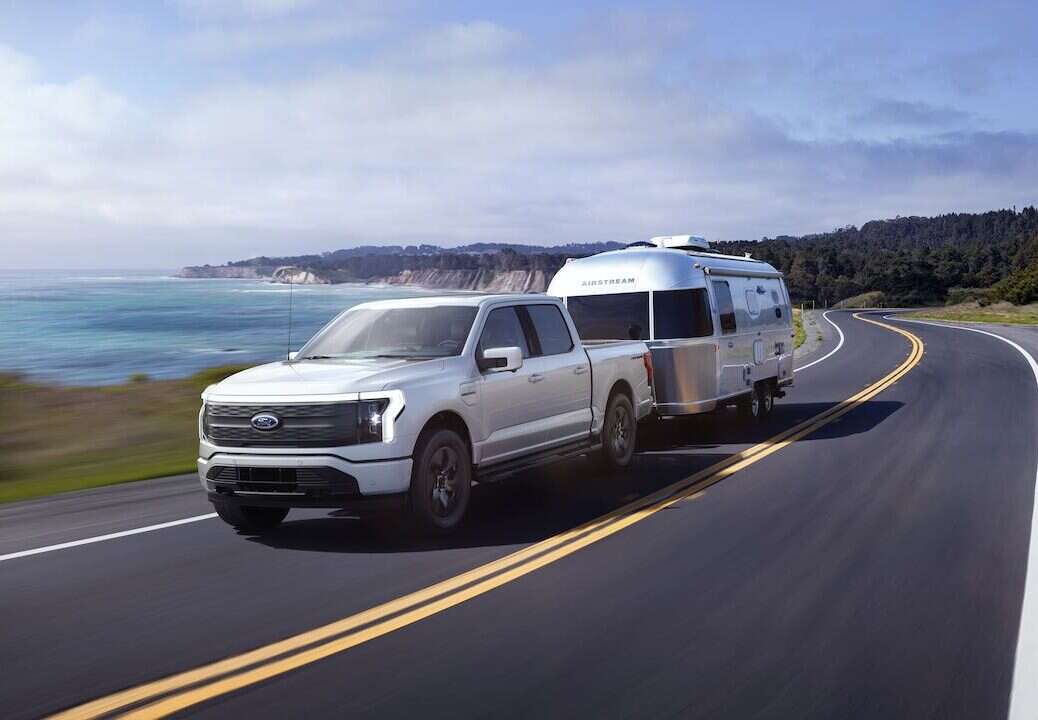 There's a secret handshake afoot, unfamiliar to valets and charging stations alike. Surprisingly and stupendously, it belongs to the best-selling family of vehicles in the US for the last 46 years, Ford's F-Series. The F-150 Lightning, the EV model of America's most popular truck, signifies a colossal shift in the continued arrival of electric vehicles.
This is not a low-volume manufacturer experimenting with burgeoning technology in a sedan or SUV, but a high-stakes statement from a company that sells around 2,500 combustion engine F-150s daily.
While the exterior of the Lightning looks decidedly familiar, under the hood there's a frunk (front trunk). In Ford parlance, it's a Mega Power Frunk, a 400-pound-capacity space large enough to haul anything from farm equipment to athletic gear.
[See also: Beyond Electric: Big Car Brands Get Creative with Green Goals]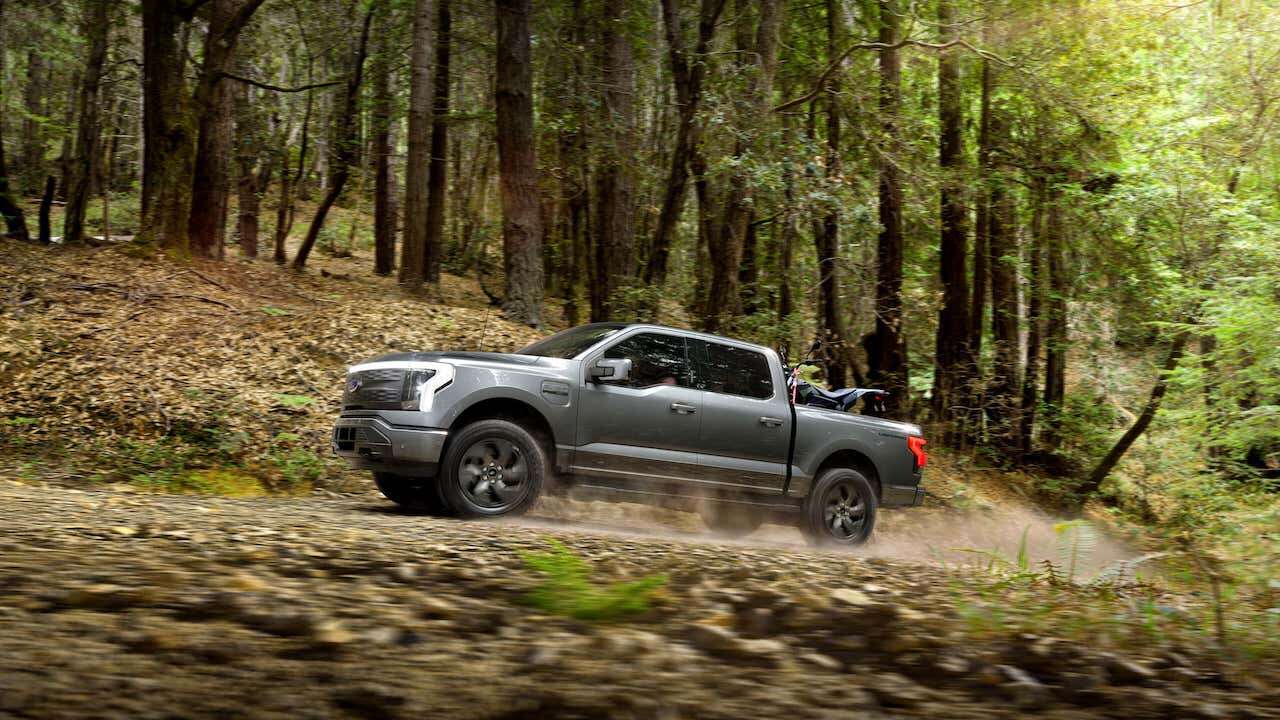 What powers the pickup runs underneath it. A front/rear transverse mounted, four-wheel drive dual eMotor with an extended-range battery will clock up to 320 miles via 580 hp and 775 lb-ft of torque. With optional trailer and towing packages, the Lightning can haul 1,952 lbs and tow 8,500 lbs.
Ford's flex comes in its Pro Power Onboard system: The Lightning can supply 9.6kW of power to 11 outlets, including a 240V in the truck bed. That's enough to (silently) power laptops, flood lighting, televisions, refrigerators and sound systems, and more. From tailgating to camping, consider outdoor truck-centric activities redefined and refined.
[See also: The Best Luxury Cars of the Year]
[See also: Rolls-Royce Unveils Its First Fully Electric Car]
Here's where it gets interesting. The Lightning supports vehicle-to-load charging — meaning if the power goes out, when paired with the Charge Station Pro, the available 131-kWh battery could keep the average house running for three days at its usual rate.
Ford has included some customer-friendly pragmatic touches. The driver seat folds completely flat, should the motorist want to nap while charging en route. The tailgate integrates a ruler and clamps for, say, sawing wood or assembling skis, plus there's a bottle opener, pen holder, and a deployable step and handle.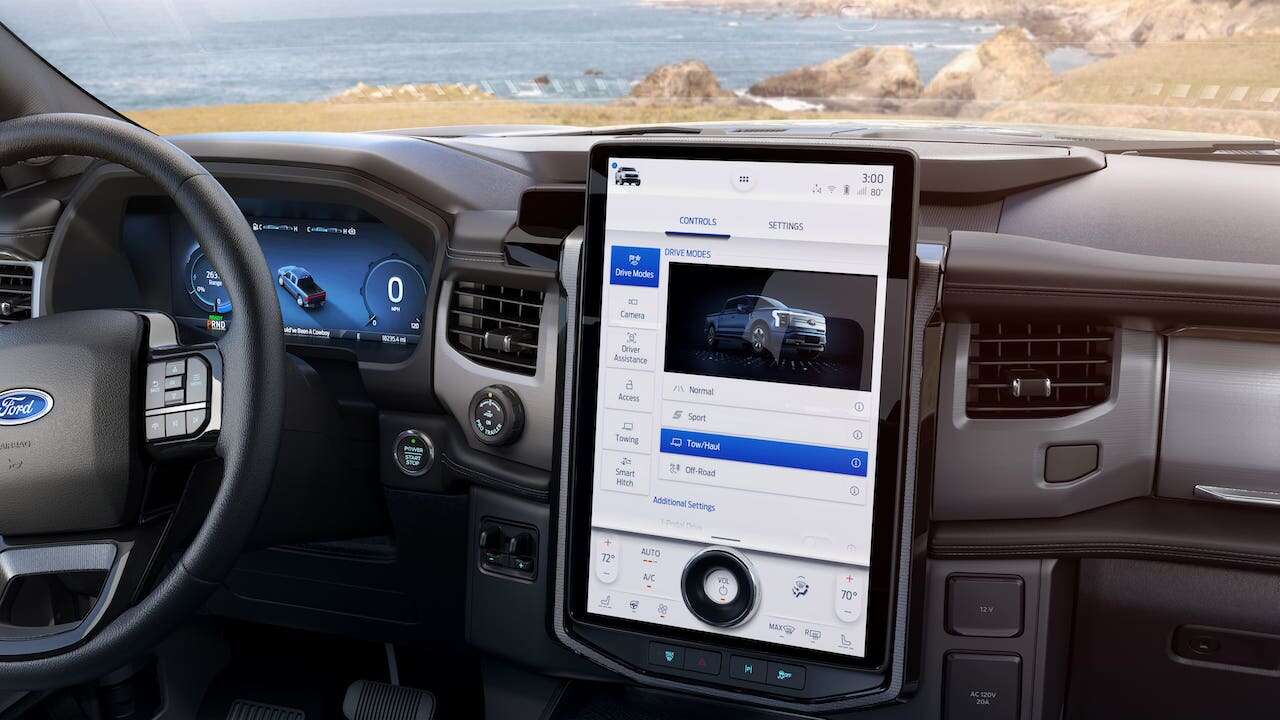 The 2023 Ford F-150 Lightning Platinum from $96,874, shop.ford.com
This article appears in the 06 Mar 2023 issue of the New Statesman, Spring 2023