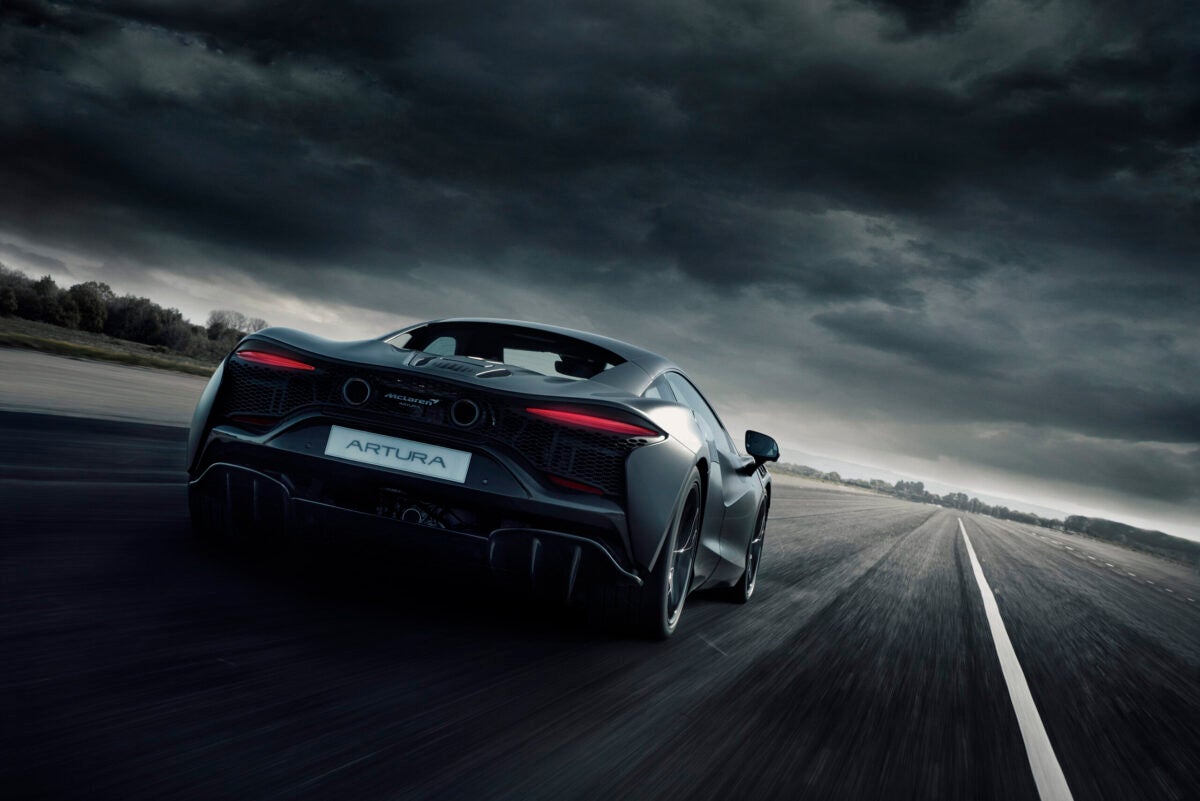 After a two year absence prompted by the pandemic, Top Marques Monaco is back to kick off the summer season with its long-awaited return in June 2022. Promising supercars, classic cars – and even flying cars – the world's most exclusive automobile show will be showcased at Monaco's iconic Grimaldi Forum from June 8 – 12 2022.
Going from strength to strength since its inaugural show in 2004, today Top Marques has become somewhat of a mecca for both those desiring to buy and sell within the hyper car industry. And with an emphasis on renewable energy alternatives, it is an unmissable display of future-facing transport, providing a thrilling insight into tomorrow's transport, today.
Whether you're in the market for a new car, or just a bit of a self-confessed automobile enthusiast, we've rounded up the cars you absolutely cannot miss this year at the return of the Top Marques Monaco.
Aston Martin DB5
The crown jewel of this year's classic cars collection must be awarded to both the display and subsequent sale of the Aston Martin DB5 Goldfinger Continuation and of wider James Bond glory.
Declared the 'most famous car in the world' due to its iconic positioning within the 1964 Bond film Goldfinger, and produced in only 25 samples, the DB5 exhibited this summer is the last available original automobile of the collection. What's more, it features all the gadgets of the original movie model: machine guns, oil spraying taillights, smoke screen protection, rotating license plates.
Promising to shake and stir (sorry, we couldn't help ourselves) this June, the exhibition of the DB5 at Top Marques Monaco 2022 is unparalleled in its cultural and historical gravitas.
Deus Vayanne
With all supercars to be unveiled by Top Marques patron His Supreme Highness Prince Albert II of Monaco, the pressure is on for the vehicles to be worthy of such royal attention; and perhaps no supercar debut this year excels to the task quite as sensationally as the Deus Vayanne, an electric hypercar derived from Formula 1 pedigree by Deus Automobiles, Italdesign, and Williams Advanced Engineering.
Recently debuted for the first time ever in New York City, the car, which has a futuristic aesthetic worthy of a superhero film, is coming to Europe for the first time this June.
Boasting 2230hp, and able to accelerate from 0 to 62 mph in less than two seconds, the all-electric Deus Vayenne is limited to just 99 models. The future has never been so fast, so green, and, evidently, so exclusive.
McLaren's Artura
New hybrid supercar the Artura is sure to make a splash this June as its appearance in Monaco marks its official public debut. With a bold promise to be the supercar for the next generation of automobile enthusiasts across the world, McLaren's newest addition to its fleet is most remarkable for its speed, managing 0 to 62 mph in exactly three seconds.
So what's new? With a commitment to the future and an emphasis on being all-new, the Artura is the finished result of a pursuit of aerodynamic efficiency, unprecedented speed, and a beautiful new design that prioritizes minimalism over frills. From an advanced E-differential to rear suspension, the Artura promises a driving experience both intense in speed and electrifying in power like no other.
Jetson AeroOne
Admittedly, a one-man electric helicopter sounds like the stuff of aforementioned James Bond spectacle. But with this year's Top Marques showcasing not one, but three flying machines of considerable innovation within the 21st century transport industry, it is the Jetson AeroOne we're most excited by.
A new type of multicopter by Swedish company Jetson Aero, the Jetson One will be premiering itself to the world stage for the first time in Monaco this June. Measuring only 6ft long and offering space for just one person, this is a flying machine that offers an excitingly unprecedent means of travel.
The Jetson One features an aluminum-carbon frame, eight rotors and comes in weighing a mere 190 lbs. And with a top speed of 63 mph, the safety features are plentiful, including, but by no means limited to, a ballistic parachute, emergency hold functions and a composite seat with harness.
Aspark Owl
Built in Japan, and distributed across Europe by rare and exotic hypercar specialists Absolut Cars Consulting, the Aspark Owl promises to be the fastest road car across the entire globe with 0 to 60 mph achieved in a phenomenal 1.96 seconds.
Featuring double wishbone suspension with hydraulic dampers, and a carbon-ceramic braking system for stopping power, this Japanese sports car is dedicated to the pursuit of record-breaking speed. And her unparalleled speed isn't the only thing distinguishing the Aspark Owl from the rest of this year's bunch; its total height measures just under 40 inches, rendering the supercar even shorter than the Ford GT40 race car.
Powered completely by battery, the all-electric Absolut Owl has been under development since 2018, making its European debut one of particular excitement to speed seekers across the world.
Top Marques Monaco returns on June 8 – June 12, 2022.
For more information on tickets and exhibitors, visit topmarquesmonaco.com