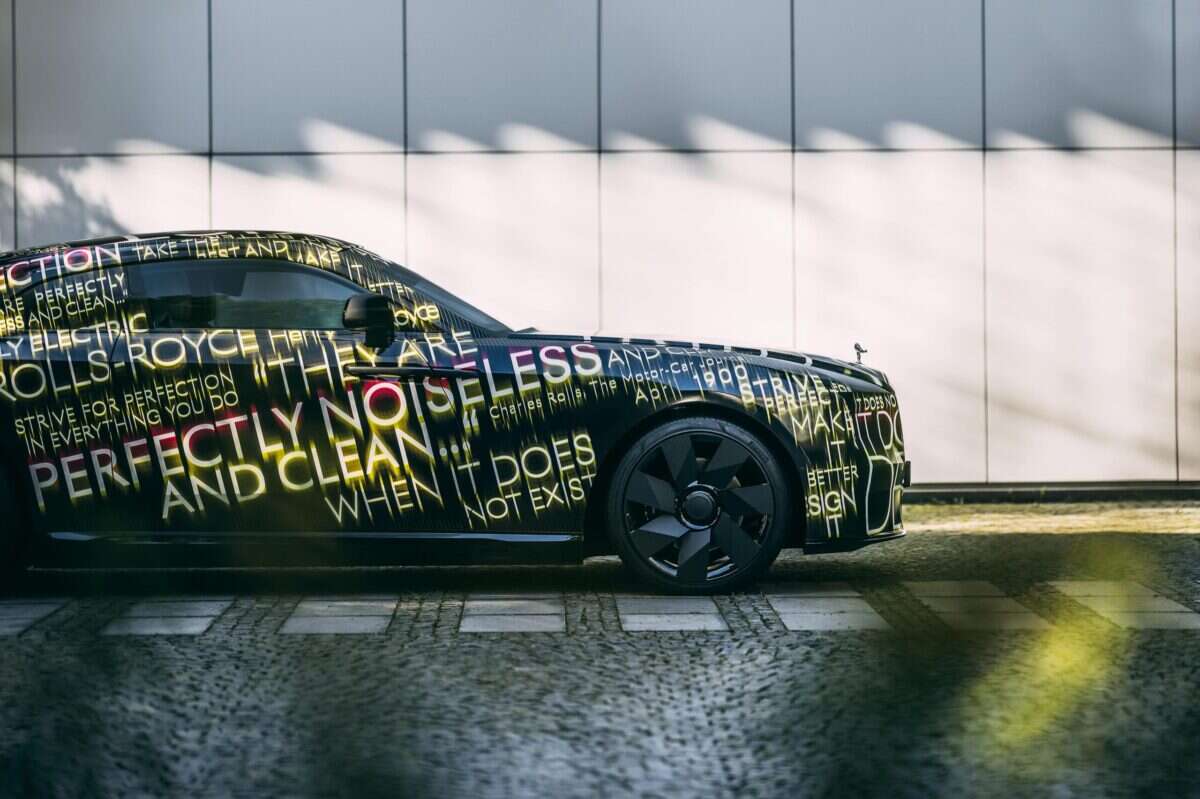 After much anticipation, iconic British brand Rolls-Royce Motor Cars has made the historic announcement that on-road testing for its first fully electric motor car, Spectre, is around the corner, with first deliveries promised in the fourth quarter of 2023.
The news is a momentous step in Rolls-Royce's pledge to stop producing or selling internal combustion engine products by 2030 and marks an important turning point in the company's legacy. It is also one of the most powerful signs yet of the sustainable direction the luxury car industry is taking.
Rolls-Royce Motor Cars CEO, Torsten Müller-Ötvös, said: "I am proud to announce that Rolls-Royce is to begin the on-road testing program for an extraordinary new product that will elevate the global all-electric car revolution and create the first – and finest – super-luxury product of its type."
The company's ambitious testing program will cover a staggering 1.5 million miles – a simulation of more than 400 years of use of a Rolls-Royce on average – to ensure the most rigorous safety standards are met before it goes to market.
[See also: The Top New Cars in the World]
"You will see these test cars on the roads, around the world. Look out for them – they will be in plain sight," said Müller-Ötvös. "They will be tested in all conditions and over all terrains on their multi-million-mile journey – that will literally accelerate Rolls-Royce into the future."
Rolls-Royce has a history of bestowing its luxury vehicles with ethereal names (Phantom, Ghost and Wraith are some of the previous models) and the latest motor is no exception.
"Spectre is a name given to otherworldly beings synonymous with great power and apparition; creatures of an alternative realm that make their presence felt though fleeting manifestation," said Müller-Ötvös. "A spectre forces the world to pause. It dominates the space it occupies. Then, as quickly as it appears, it dissipates, leaving a wake of exhilaration, energy and intrigue. The name perfectly matches the extraordinary Rolls-Royce that we are announcing today – a motor car that makes its presence felt before disappearing into a world inaccessible to all but the very few."
[See also: Twenty For 20: Game-changing Cars of the Past and Future]
The announcement has been a long time in the making. Back in 1904, the company's founding fathers, Charles Rolls and Sir Henry Royce, decided to create 'the very best motor car in the world'. Using the most advanced technology available at the time, they transformed clunky early combustion engine cars into the Rolls-Royce luxury driving experience.
After taking a drive in an early electric motor car in Colombia, though, Charles Rolls was so impressed by the lack of noise and vibration that he predicted an electrified future. However, he believed this wouldn't happen until fixed charging stations could be arranged – something that he didn't anticipate happening for "many years to come".
That time has finally arrived. "Charles Rolls' prophecy has been the subject of constant consideration during the marque's Goodwood era. But we have not been satisfied that available technology could support the Rolls-Royce experience," said Müller-Ötvös. "Until now. Now is the time to change the course of the future of luxury. We embark on this bold new future with a huge advantage. Electric drive is uniquely and perfectly suited to Rolls-Royce Motor Cars, more so than any other brand. It is silent, refined and creates torque almost instantly, going on to generate tremendous power."
It is not the first time the iconic brand has experimented with an electric powertrain. In 2011, the one-off electric prototype version of the Rolls-Royce Phantom VII was revealed: the 102EX. This was followed by the 103EX in 2016, whose unique scalable and flexible spaceframe architecture underpins all forthcoming vehicles, including Spectre. But today's historic announcement marks the first time a Rolls-Royce fully electric vehicle will be brought to market.
[See also: The Data Behind the Electric Car Market's Explosive Growth]
"Over the past decade, I have repeatedly been asked, 'When will Rolls-Royce go electric?' and 'When will you produce the first electric car?'," said Müller-Ötvös. "I answered with an unambiguous promise: Rolls-Royce will go electric, starting this decade". Today, I'm keeping my word.'"
"Spectre is the living fulfillment of Charles Rolls' prophecy. My promise, made on behalf of Rolls-Royce Motor Cars, is kept," he continued. "Now we begin a remarkable undertaking. I am proud that we will continue to propel the world's most progressive and influential women and men into a brilliant, electrified future."