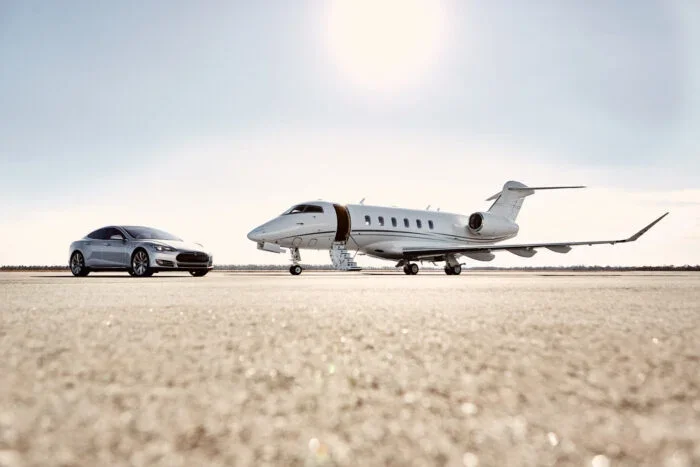 Sentient Jet is paving the way to a greener future for private aviation with its latest sustainability initiative. The inventor of the private jet card has already offset 291,630 metric tons of CO2 this year – a 17% increase from this time in 2021 – and projects that it will offset over 300% of emissions across 30,000 flights throughout the year.
According to Sentient Jet, these offsets represent the "equivalent of planting 345,000 acres and nearly 5,000,000 trees in the US or providing the energy for an entire average US town for a full year".
The projections come after the private aviation company launched its sustainability program at the start of 2021. Since January 1, every flight taken by Sentient Jet Card owners is offset to be both carbon and emissions neutral with no extra hidden costs for customers.
[See also: Sentient Jet Records Industry's Biggest Offset Program]
What does this mean? Instead of offsetting emissions alone, the private aviation company is going one step further and offsetting other aviation emissions (like water vapor, aerosols and nitrous oxide) which are also produced – but rarely spoken about – when flying.
While these non-CO2 pollutants are harder to measure, a study conducted for the European Parliament's ENVI committee concluded that these emissions result in significantly greater damage to the environment than carbon alone.
By choosing to offset all emissions, Sentient Jet hopes to shine a light on these often-neglected pollutants and foster more meaningful sustainability initiatives within the industry.
The private aviation company worked closely with 4AIR – the industry's only sustainability rating program – to review its flight volumes and implement the initiative. As part of the carbon offsetting program, Sentient Jet is supporting a range of carefully chosen forest conservation and renewable energy projects across the globe.
"We chose to focus on a more comprehensive offsetting program, as we knew this was the best method to help reduce the footprint on our client's flights while also taking definitive steps to reduce emission levels," said Andrew Collins, president and CEO of Sentient Jet.
"Within 18 months, we're extremely pleased with the success of the program, but of course we're always looking for ways to improve and evolve our ongoing sustainability efforts. We hope Sentient Jet's sustainability efforts can become an example for what the private aviation industry as a whole can accomplish in terms of making meaningful steps toward reducing overall emissions and prioritizing our planet."
[See also: Sustainable Skies: Jet Companies Making Positive Change]