This article contains affiliate links. See our Privacy Policy for more information.
Luxury publishing house Assouline has recently announced the release of its newest addition to the Ultimate coffee table book range, titled Yachts: The Impossible Collection. Released this month, Yachts: The Impossible Collection showcases an expansive collection of the world's most extraordinary ocean vessels, ranging from eclectic and unconventional ships to technologically advanced monolithic superyachts.
The anthology has been carefully curated by Mariam Cain, a UK-based luxury journalist and editor who specializes in superyachts, including previously working as the editor for Elite Traveler Superyachts. Cain has put together a wide-ranging collection of ships for Yachts: The Impossible Collection, which is no mean feat when you consider the fact there are currently over three thousand sizable yachts in the global fleet.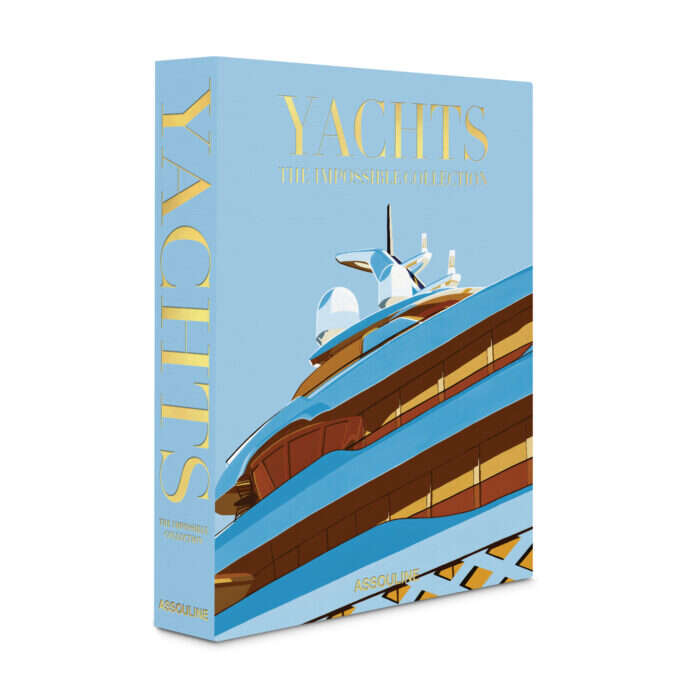 [
See also: How To Design An Amazing Superyacht Interior
]
As part of Assouline's Ultimate range, Yachts: The Impossible Collection has been hand-bound using traditional techniques. Each page of the limited-edition volume has also been uniquely imprinted by the artisan that bound the book. A true collector's edition, Yachts: The Impossible Collection is delivered in a linen clamshell presentation case to further protect the volume, with each purchase including a complementary pair of white gloves and a signature canvas tote bag.
Every ship that has been included in the anthology has, in some way or another, transformed the yachting seascape, whether this is because of size, speed, features or advancement in technology. This is especially true of modern vessels and growing awareness of the climate crisis, with part of the book devoted to how the yachting world is changing and striving to become more sustainable.
With 236 pages and 200 bold illustrations, Yachts: The Impossible Collection is not only visually stunning but will inform and delight readers with its curated collection of ships. Inside, readers will find everything from high-tech mega yachts to daring designs that have broken the mold and redefined yachting. Classic yachts with timeless silhouettes have also been included, as have famous yachts including J Class racing yachts from the early 1900s and the 1851 ship for which the America's Cup was named.
See also: Discovering the World's Most Exciting Superyacht Concepts
]