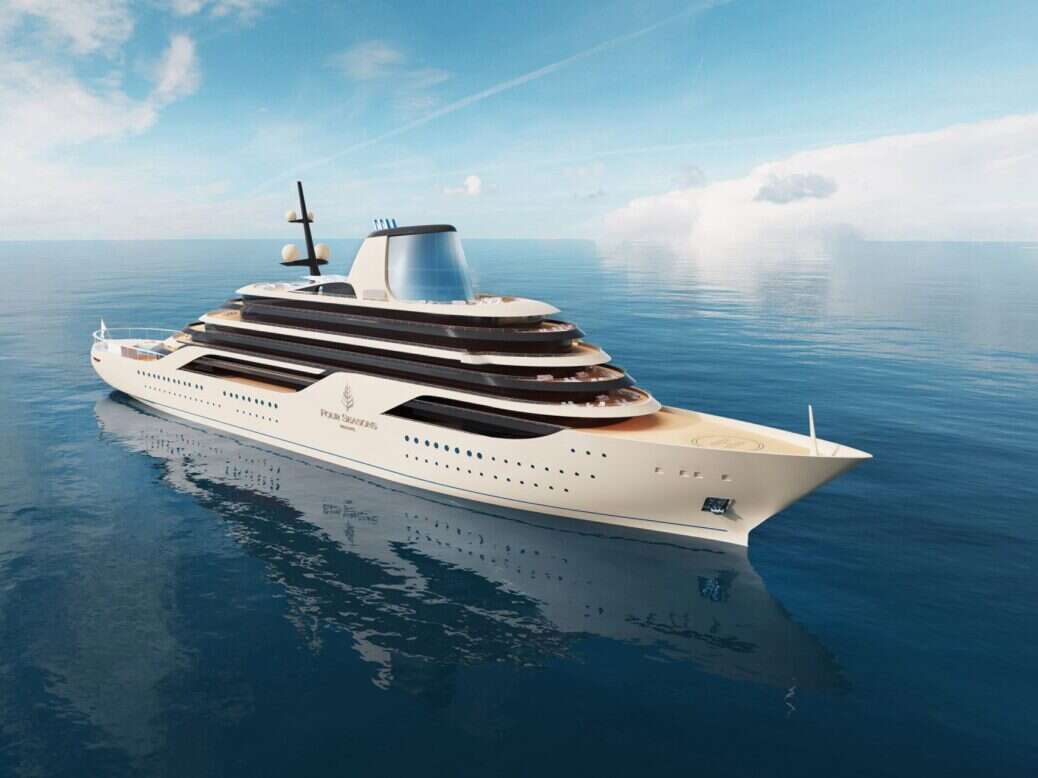 Four Seasons has long been recognized as a leader in the luxury hotel sphere. Now, the brand is taking its signature hospitality to the seas with the launch of Four Seasons Yachts.
Set to embark on its maiden voyage as soon as 2025, initial plans for the first Four Seasons yacht outline an impressive 279-ft vessel, with no less than 14 decks and 95 rooms and suites. And, while the initial launch currently only includes one ship, the order includes the option to expand to a further two vessels.
The project is a melding of several big names within the luxury sphere, with Four Seasons joined by entrepreneurs Nadim Ashi and Philip Levine, and leading Italian shipbuilding group Fincantieri in bringing the vision to life.
"Four Seasons Yachts represents the next chapter of our long history of industry-leading innovation, and a milestone moment for our company as we continue to capitalize on new opportunities to extend the world of Four Seasons," says Four Seasons Hotels and Resort president, Christian Clerc.
As has become custom at any Four Seasons destination, future guests can expect an abundance of space and the highest quality finishes, with suites designed by leading design firm,  Tillberg Design of Sweden. Averaging at 581 sq ft, each suite will have a substantial build cost of up to $4.2m.
[See also: Njord's Sarah Colbon on Ripping Up the Superyacht Rulebook]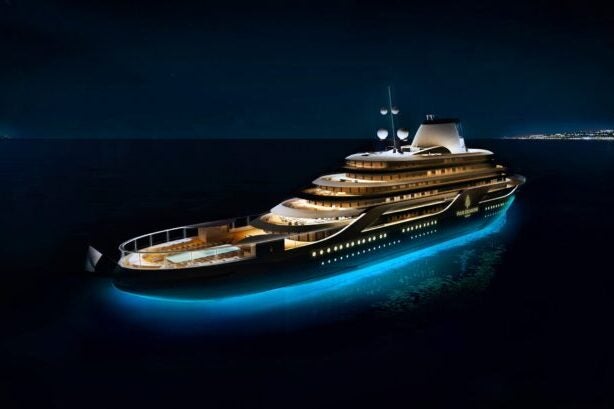 The most lavish of the proposed accommodations will be the Funnell Suite. Spread across four levels and covering over 9,601 sq ft, the suite will offer guests a home-away-from-home feel, with a private wading pool and dedicated spa area.
Elsewhere on the inaugural Four Seasons yacht, guests will be able to indulge in a full-service spa and wellness area. The classic canoe-shaped aft will be a multifunctional space, acting as an expansive pool deck by day and an open-air movie theater or events space by night. The vessel will also be home to an industry-first transverse marina, providing another spot for guests to enjoy the water, as well as make the most of the planned aqua toys and accessories.
Plans have also been laid for an industry-leading guest-to-staff ratio, ensuring that Four Seasons at-sea retains the same level of impeccable service as that experienced on land.
Details yet to be confirmed include the onboard food and beverage options, although Four Seasons has shared that each concept will "celebrate the excellence and creativity that has been the hallmark of Four Seasons' history of culinary innovation."
The first yacht is currently in the design phase in Fincantieri's Trieste shipyard. "We are excited to embrace this new opportunity with Four Seasons that will allow us to strengthen our global leadership position," says Pierroberto Folgiero, Fincantieri CEO and managing director. "With a reputation built on innovation and reliability, Fincantieri combines groundbreaking engineering and technology to create the finest vessels in the world, ensuring sustainability practices are integrated throughout the design and guest experience."