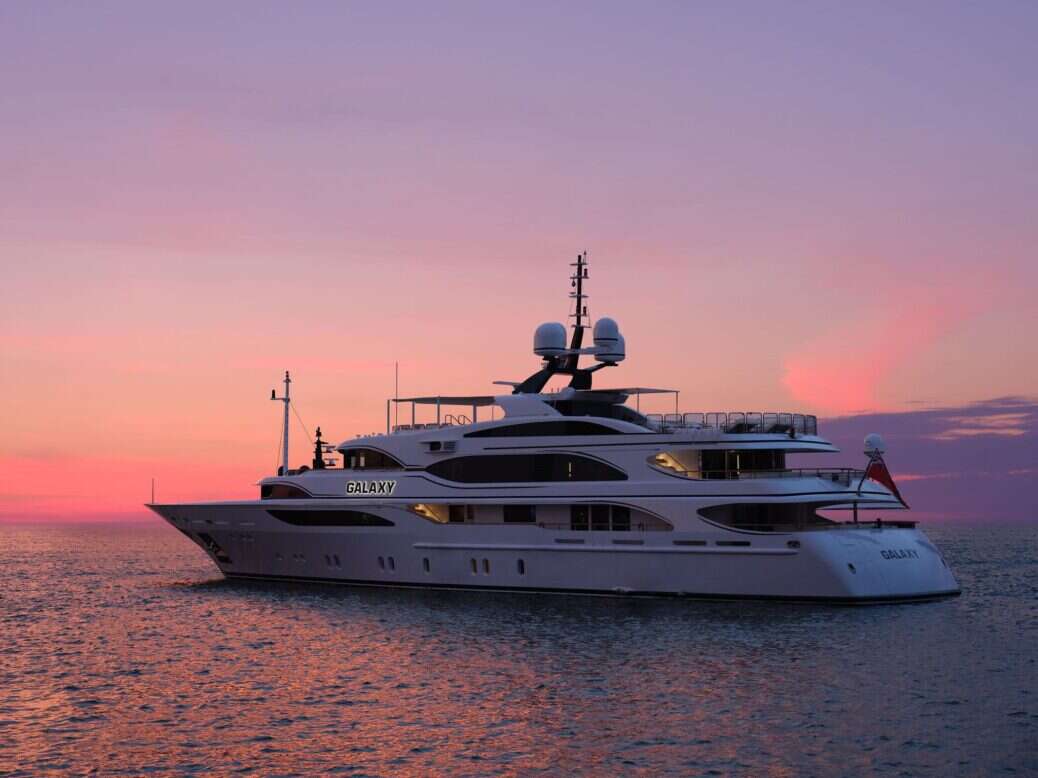 With each builder claiming to be the best, the world of luxury yachting can be tricky to navigate, even for those who already have a considerable level of expertise. And as the industry continues to rapidly expand, there's never been a better time to know who's who within the boat world. From the small-scale boutique builders to the pioneering companies striving for innovation, we've narrows down eight of the most renowned luxury yacht builders in the world.
In line with Elite Traveler's ongoing commitment to responsible luxury, we celebrate the stellar efforts that each of these featured yacht builders have made to reducing the impact of its builds and operations.
From lighter materials and onboard energy solutions, to hybrid motors and marine conservation funding, these luxury yacht builders are not only leading the future of luxury yachting, they're protecting the oceans too.
[See also: The Best Superyacht Charter Itineraries in the World]
Feadship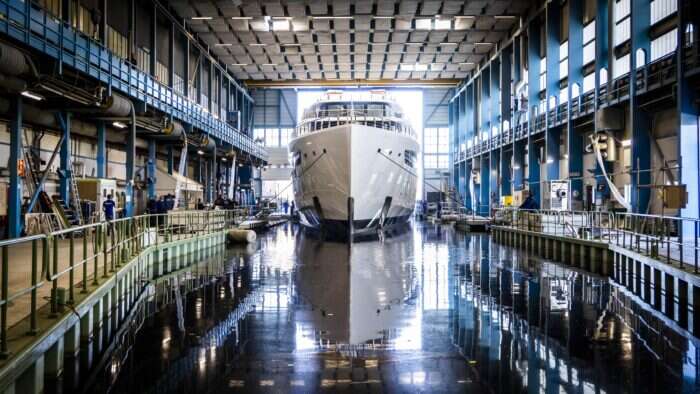 Recognized as a world leader in building pure custom yachts, Feadship has been in pursuit of building the perfect ship since its inception in 1949 – although the brand can trace its roots back another 100 years. With each new ship that Feadship builds, its team employs the most cutting-edge methods and materials available, which when paired with its unpromising attitude toward fulfilling its clients' desires, promises to deliver some of the most technically advanced yachts in the world – including the recently revealed Project 817, which has now been delivered as Viva.
Viva remains a groundbreaking yacht build, with Feadship revealing ambitious aims to keep her environmental impact as low as possible. The 308-ft eco-friendly yacht features an advanced hybrid propulsions system that allows the yacht to travel at 12 knots on diesel-electric power. The ship's hull has been designed with efficiency as a priority to reduce the energy needed to travel through the water.
The Dutch company has locations throughout The Netherlands, with its headquarters and design and engineering center found in the northern city of Haarlem.
Oceanco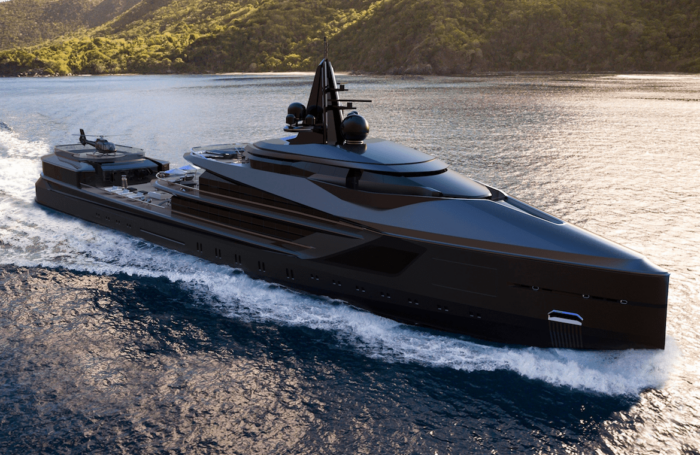 Dutch yacht building outfit Oceanco was initially founded in 1987 – but it was only in 2002 (when Oceanco found itself in the hands of new owners) that the switch was made to focusing on 260-foot plus superyachts, drawing on old-world Dutch craftsmanship to build the yachts of the future. The award-winning company prides itself on its design-led builds, and in addition to employing its own forward-thinking design team, works with industry-leader designers such as Andrew Winch, Terence Disdale and Sam Sorgiovanni.
[See also: What Do We Know About Jeff Bezos and his Yacht?]
Environmental awareness is core to each Oceanco project, with the aim of not only meeting but surpassing environmental legislation with each build. Even its largest yacht to date – the 394-foot Redentore, which is still under construction – is impressively efficient thanks to her hybrid propulsions system, which keeps fuel consumption to a minimum. Other noteworthy Oceanco's builds are the striking three-masted Black Pearl, which is powered by a combination of wind power and electric propulsion motors, and one of its latest concepts, Esquel – an advanced expedition vessel.
[See also: Twenty for 20: Innovative Yachts of the 21st Century]
Heesen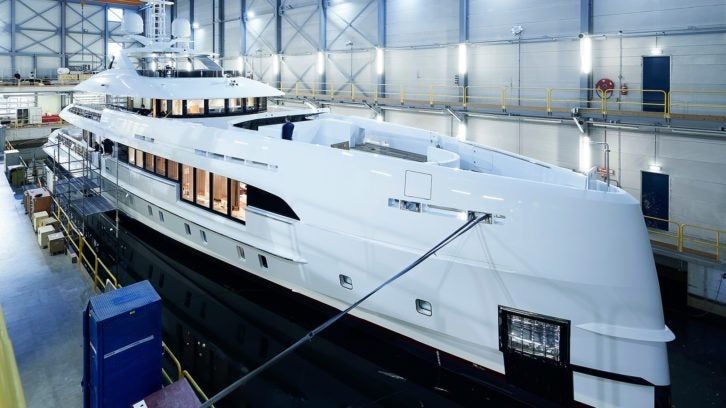 Dutch luxury shipbuilder Heesen has received worldwide recognition for its engineering and design prowess since launching in 1978. Heesen proudly pioneers the use of aluminum, which is widely regarded as the premium yacht-building material thanks to its lightness owing to better efficiency. As well as full custom builds, Heesen offers a platform concept that features semi-custom yachts already under construction in order to dramatically cut down delivery waits, without compromising on quality.
One of Heesen's most notable yachts is Alive, which was the first to feature the revolutionary Hull Vane technology (underwater foil) for greater efficiency and speed, resulting in up to 30% less fuel consumption than a regular yacht. Other celebrated Heesen's builds are Home and Electra, delivered in 2017 and 2020 respectively, both of which were in the award-winning 5000 FHDF aluminum hybrid class and came as a result of Heesen's strive to limit the environmental impact of yachting.
Benetti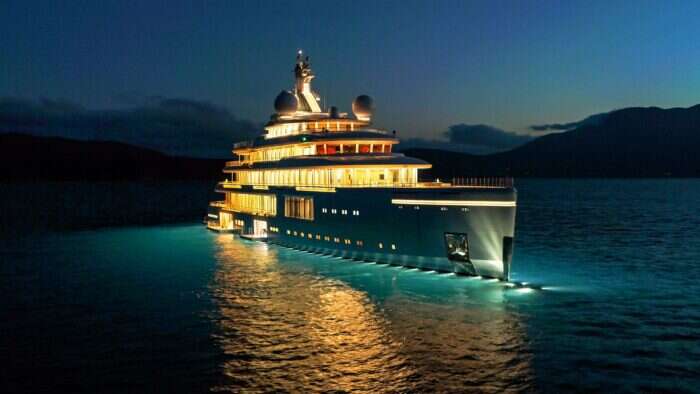 Part of the Azimut-Benetti Group, Benetti Yachts can trace its shipbuilding heritage all the way back to 1873 when the Fratelli Benetti shipyard was founded in the Tuscan city of Viareggio – the center of classic Italian shipbuilding. While much has changed in Benetti's near 150-year lifetime, its focus on building state-of-the-art yachts to impeccably high standards has not, cementing its status as one of the best luxury yacht builders in the world.
As concerns on the environmental impact of private yachts have grown over time, Benetti has adapted its methods accordingly, utilizing hybrid technology to ensure its ships are at the forefront of sustainability. For example, when the Luminosity was first delivered in 2019 she was hailed as one of the greenest superyachts on the sea. The 352-foot yacht features advanced diesel-electric hybrid power, with her powerful battery providing up to 12 silent and emission-free hours at anchor.
Of course, sustainability doesn't come at the cost of style: the Luminosity features a stunningly designed interior courtesy of Zaniz Jakubowski, with full-length windows drawing the outside in, and tasteful nods to contemporary artists creating a true home away from home.
[See also: Superyacht Builders Heesen on Impacts of Covid-19 Pandemic]
Lürssen
Europe rules the roost when it comes to the top yacht builders in the world – the fifth in our list hails from Germany, with eight yards dotted throughout the country including main sites in Bremen, Hamburg and Rensburg. As with most yacht building companies, Lürssen is family run having been first founded in 1870 by Friedrick Lürssen. Since then the company has developed an esteemed reputation as one of the best in the world, breaking many records along the way, including the longest yacht in the world with Azza in 2015, which measures 592 feet, and Flying Fox which is the largest superyacht available for charter.
Lürssen's latest superyacht is the sizeable 465.5-foot Nord (previously called Project Opus). Nord transcends the typical design of a superyacht thanks to the work of Italian design studio Nuvolari-Lenard, which was responsible for the yacht's striking interior and exterior.
As is becoming standard for leading yacht builders, Lürssen is acutely aware of the negative environmental impact of both building and owning yachts. It is taking appropriate action to help mitigate this damage, including providing significant funding to marine life charities and conservation projects and implementing pioneering technologies such as onboard compact silencers and hybrid motor concepts.
Royal Huisman
With a history that dates back to 1884, Dutch shipyard Royal Huisman proudly stakes a claim as one of the oldest yacht builders in the world. While the company was originally founded to build modest wooden fishing boats, its operations have deftly grown with the times, and Royal Huisman is now responsible for some of the finest and most luxurious yachts cruising the ocean today.
Although best known for its stunning sailing yachts (Sea Eagle II, Ethereal and Aquarius are particular knock-outs) Royal Huisman has also successfully branched out into the world of motor yachts. Its most recent build is the 192-ft Phi, which was delivered in 2021. This super-slick aluminum yacht has space for up to 12 guests and since her maiden voyage, has been seen cruising on the Thames through London's financial district. An apt setting for a yacht of this caliber.
Damen Yachting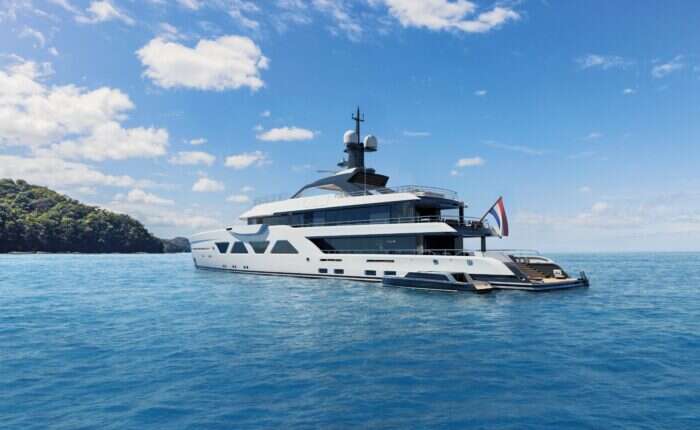 Damen Yachting, which falls under the umbrella of the wider Damen Shipyards Group, is another Dutch yacht builder dominating the world stage. Operating as Damen's building division, Damen Yachting was only formed in its existing state in 2019 and is now responsible for the building of the famous Amels yachts, as well as the SeaXplorer expedition ships and yacht support vessels. Since moving its Amels building operations to Vlissingen in 2003, Damen Shipyards proudly boasts the largest superyacht facility in the Netherlands.
As a company of this magnitude, Damen Yachting naturally has some impressive builds under its belt, including the newest in the Limited Editions semi-custom range: the Amels 60. Currently under construction with an estimated delivery of 2022, the 197-foot Amels 60 uses a fuel-efficient hybrid propulsions system to slash emissions, cut noise pollution and minimize fuel and maintenance costs.
Sanlorenzo
Italian-born Sanlorenzo is continuously regarded as being among the best in class when it comes to yacht builders and has been the recipient of numerous awards in its near-65 year lifetime. Despite Sanlorenzo's longevity and established status, it remains a truly boutique luxury yacht builder at heart. To ensure the attention to detail and high quality for which it is famous for, as well as securing exclusivity for its clients, Sanlorenzo is committed to working with a limited number of customers each year.
In true Italian style, the superyachts that leave Sanlorenzo's main La Spezia shipyard transcend trends; instead, they exude classic style and authentic craftsmanship. Combined, this guarantees a truly timeless finish – of which the current flagship Attila is a perfect example. Sanlorenzo specializes in fiberglass, steel and aluminum, ensuring that each owner can select a material to befit their needs.
Nobiskrug
Despite dating back over a hundred years, German luxury yacht builder Nobiskrug always has one eye on the future with a steadfast commitment to innovation. Nobiskrug offers fully custom yacht builds, working directly with owners to fulfill their unique vision, as well as working on ship refits. The company operates out of world-class yacht-building facilities in the city of Rendsburg, which include a climate-controlled superyacht hall.
The need to strive for innovation extends to Nobiskrug's environmental commitments, where it applies advanced technologies in order to limit the impact of its builds. For example, Artefact – which was first delivered in 2020 – was one of the first superyachts to be built in line with the IMO Tier III regulations (which focus on reducing emissions). Artefact uses onboard solar panels and a battery storage system to allow for a limited period of engineless operation, as well as adopting a waste-water recycling system.
[See also: Discovering the World's Most Exciting Superyacht Concepts]