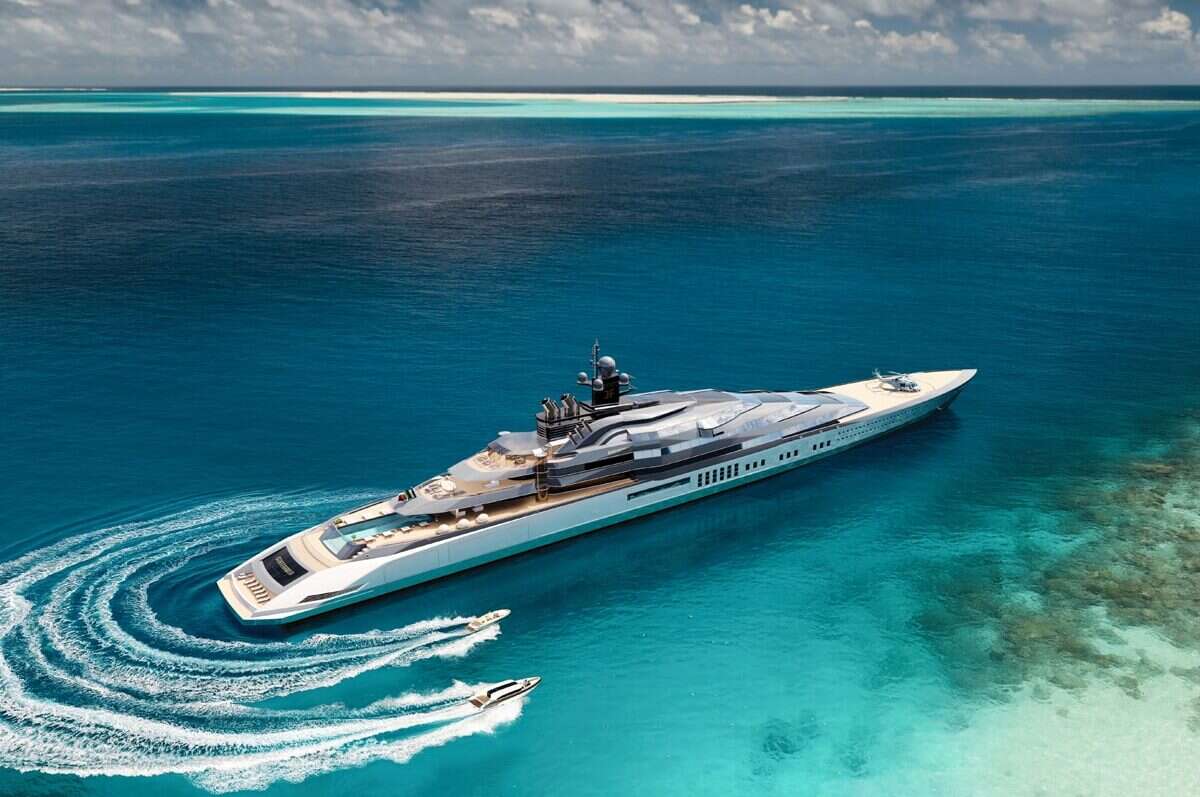 Nuvolari Lenard is no stranger to designing yachts that are beyond the pale of ordinary, with vessels such as Black Pearl, Enzo and Nord hailed as industry-leading. Now, the Italian yacht designer is pushing the boundaries once again, with the revealing of its latest concept, Centerfold, which has been designed in collaboration with photographer Jarmo Pohjaniemi in an industry first.
In order to maintain its reputation as an avante-garde yacht designer, Nuvolari Lenard made the bold decision to call on Pohjaniemi's artistic eye, which is more often applied to fashion photography than nautical design, from the very early stages to deliver his own expertise to the initial concept design.
Rather than contributing to the mechanical technicalities or practical design elements, Pohjaniemi's input was focused on using the best materials, angles and shaping to create a yacht that is not just technically advanced, but also an undeniable beauty. Just as a photographer might style a shoot, Pohjaniemi has styled the design of Centerfold.
[See also: Twenty for 20: Innovative Yachts of the 21st Century]
"This is something that has never been seen before in the superyacht world," says Dan Lenard, who is one half of the Nuvolari Lenard duo. "We are not creating a design simply as a means to an end of that yacht being built; we are putting the maximum creativity into the design itself. It blurs the lines between yacht design and art, so that the enjoyment can be experienced by anyone who sees the images, not just the person who ultimately owns the yacht. You could say we are democratizing the enjoyment of superyachts through this process."
As well as being pioneering in design process, if brought to construction, Centerfold will be record-breaking in size. At a proposed 663 ft, she would take the title of the biggest yacht in the world away from Lürssen's Azzam, which comes in at an impressive 590 ft. And, while Centerfold's potential top speed of over 35 knots isn't on course to break any records, it would be undeniably impressive given her proposed size.
Despite her size and high-speed capability, Nuvolari Lenard has gone to lengths to ensure the steel and aluminum yacht concept is also ecologically sensitive. Thanks to hybrid propulsion technologies, owners will be able to employ various operational modes to suit different needs, including a fully electric stealth mode for emission-free cruising.
[See also: Discovering the World's Most Exciting Superyacht Concepts]