Oceanco is used to catering for the fabulously wealthy; earlier this year the Dutch shipbuilder delivered Jeff Bezos's gleaming new ship, Koru. Now, the rumor mill is going into overdrive once again. This time, Steven Spielberg is reportedly the billionaire behind its newest yacht: Seven Seas.
Spanning 357 feet, the mammoth motoryacht isn't as long as Koru – which scooped the title of the longest sailing yacht on the planet at 417 ft – but she does cut an impressive figure. This isn't Spielberg's first foray into the yachting world – the Hollywood director had his first ship (also called Seven Seas) delivered by Oceanco back in 2010.
The original Seven Seas – whose name is inspired by Spielberg's seven children – measured 282 feet and boasted an expansive spa, gym, beauty salon, and, of course, movie theatre. But the four-time Academy Award winner sold the ship to Canadian billionaire Barry Zekelman in 2021 for a cool $151m (the ship has since been renamed Man of Steel).
It seems Spielberg has caught the superyacht bug; the new Seven Seas is even bigger and more lavish than her predecessor. So, what do we know about the director's latest ship? While Oceanco has remained relatively tight-lipped on the project, a few key details have emerged which we'll dive into here.
[See also: The Best Luxury Yacht Builders in the World]
Who is building Steven Spielberg's new yacht?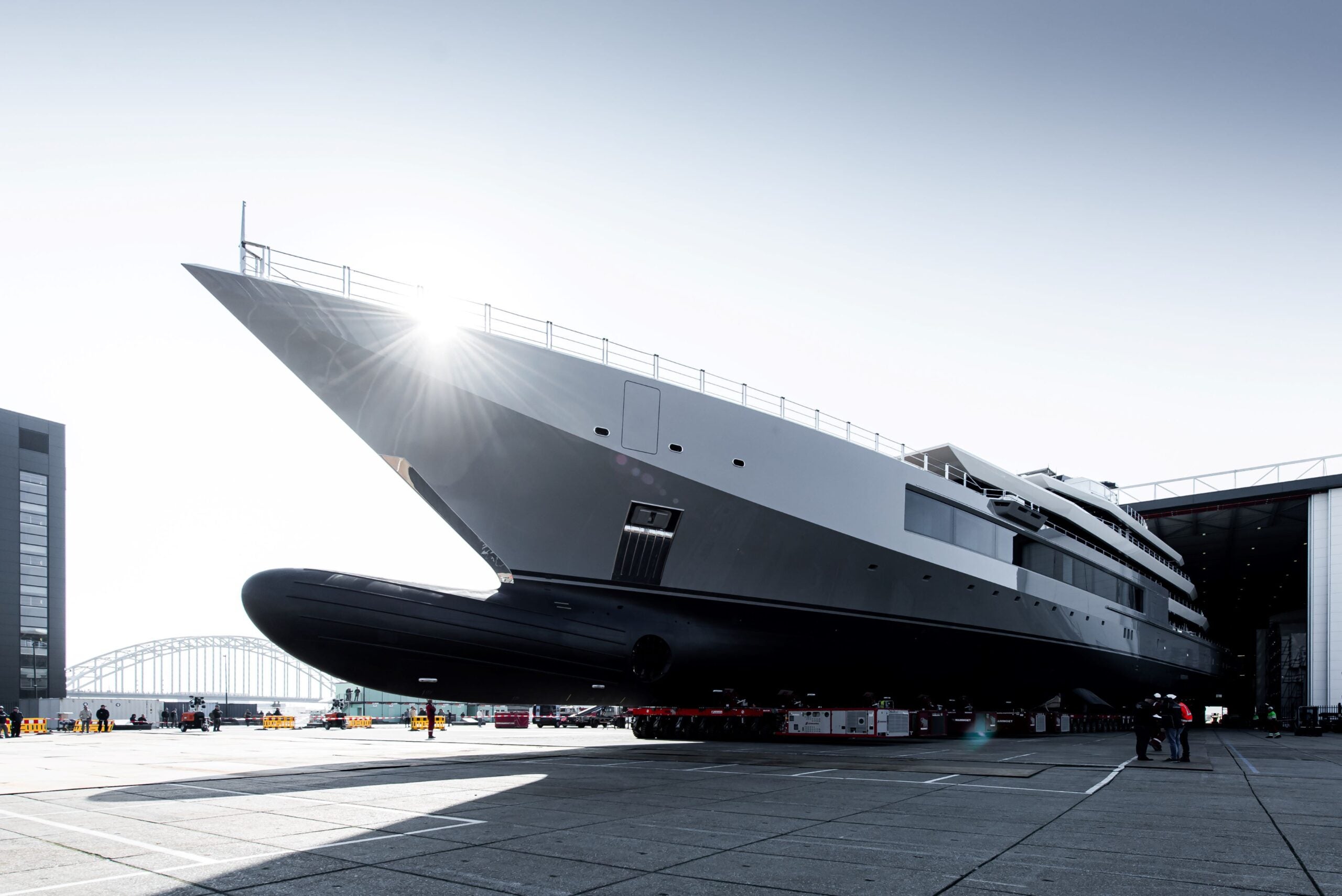 The superyacht – previously known as project Y720 – was commissioned back in 2022 for a whopping $250m. She was built by Oceanco – the same shipyard that made Spielberg's old boat in Alblasserdam, a town in the western Netherlands around 12 miles from Rotterdam. Omani billionaire businessman Mohammed al Barwani bought the luxury shipyard back in 2010 (he also owns Turquoise Yachts in Istanbul).
Oceanco has an impressive track record when it comes to building jaw-dropping superyachts. As well as recently unveiling Bezos's Koru, four years ago the shipbuilder delivered Black Pearl – a striking three-mast vessel which, at 350 ft, became the largest sailing yacht in the world at the time, and garnered attention for its cutting-edge eco-credentials.
What do we know about the design?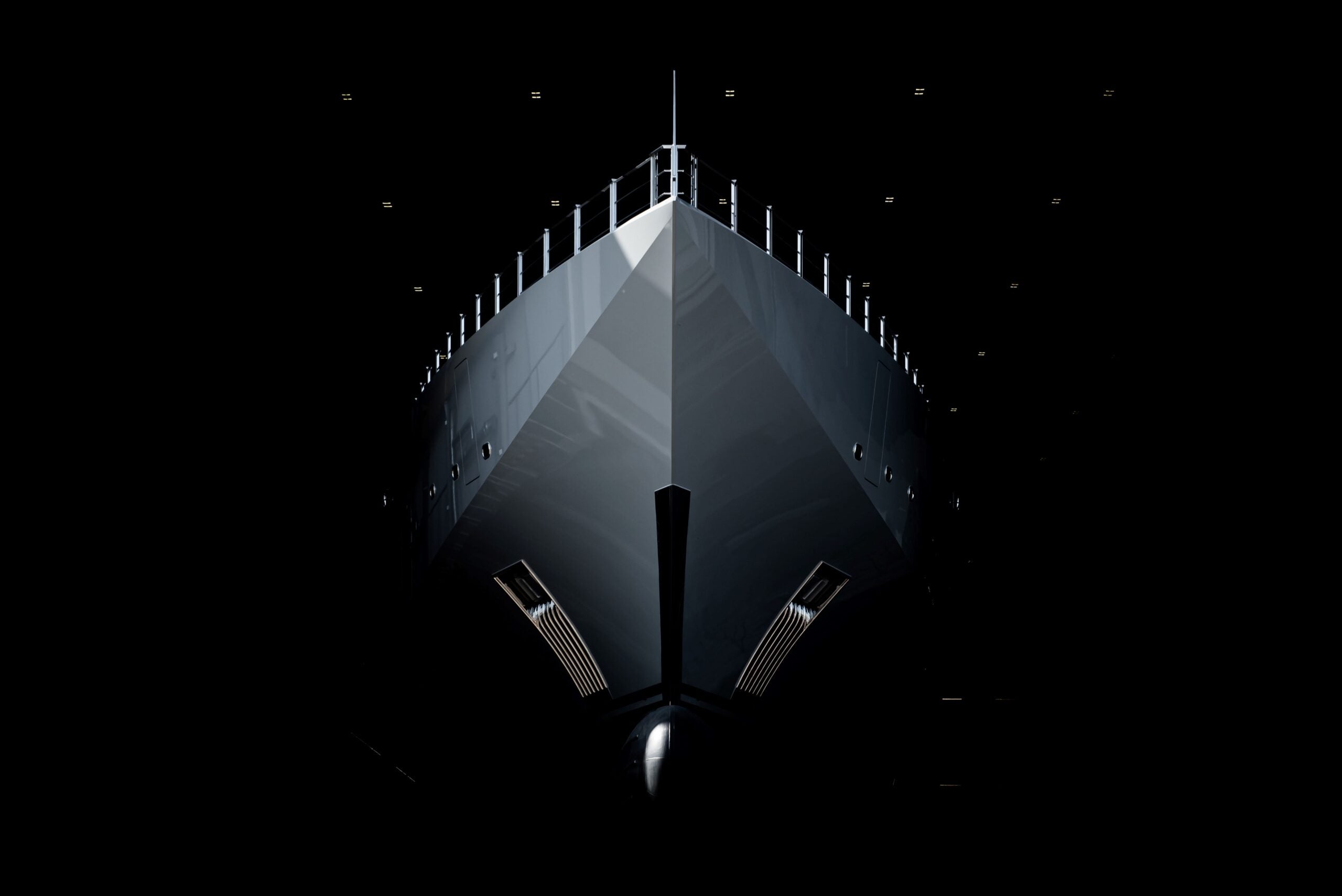 Oceanco collaborated with Dutch firm Sinot Yacht Architecture Design to build Spielberg's new yacht. The project was overseen by Lateral Naval Architects, with the team carrying out an "extensive optimization process" to ensure Seven Seas met the highest performance standards (she is the first LY3-compliant yacht to feature a Marine Evacuation System).
Powered by twin MTU 20V 4000 M73L diesel engines, she is able to reach top speeds of up to 20 knots and weighs in at 4,444 GT. Her sleek steel hull, teak deck, and lightweight aluminum superstructure give her a graceful silhouette; this is certainly a yacht to turn heads.
Considerably larger than Spielberg's former yacht, Seven Seas 2.0 can host up to 14 guests across seven cabins (so there's plenty of space for his entire family). There's also room onboard for up to 30 crew, plus a gym, pool, spa, beach club, helipad and tender garage. Oh, and there's a movie theatre too. Obviously.
The fourth largest project delivered by Oceanco to date, she was glimpsed for the first time in March 2022 being rolled out of the construction shed at the shipyard and was spotted in the Port of Gibraltar in early July.
How about the interiors?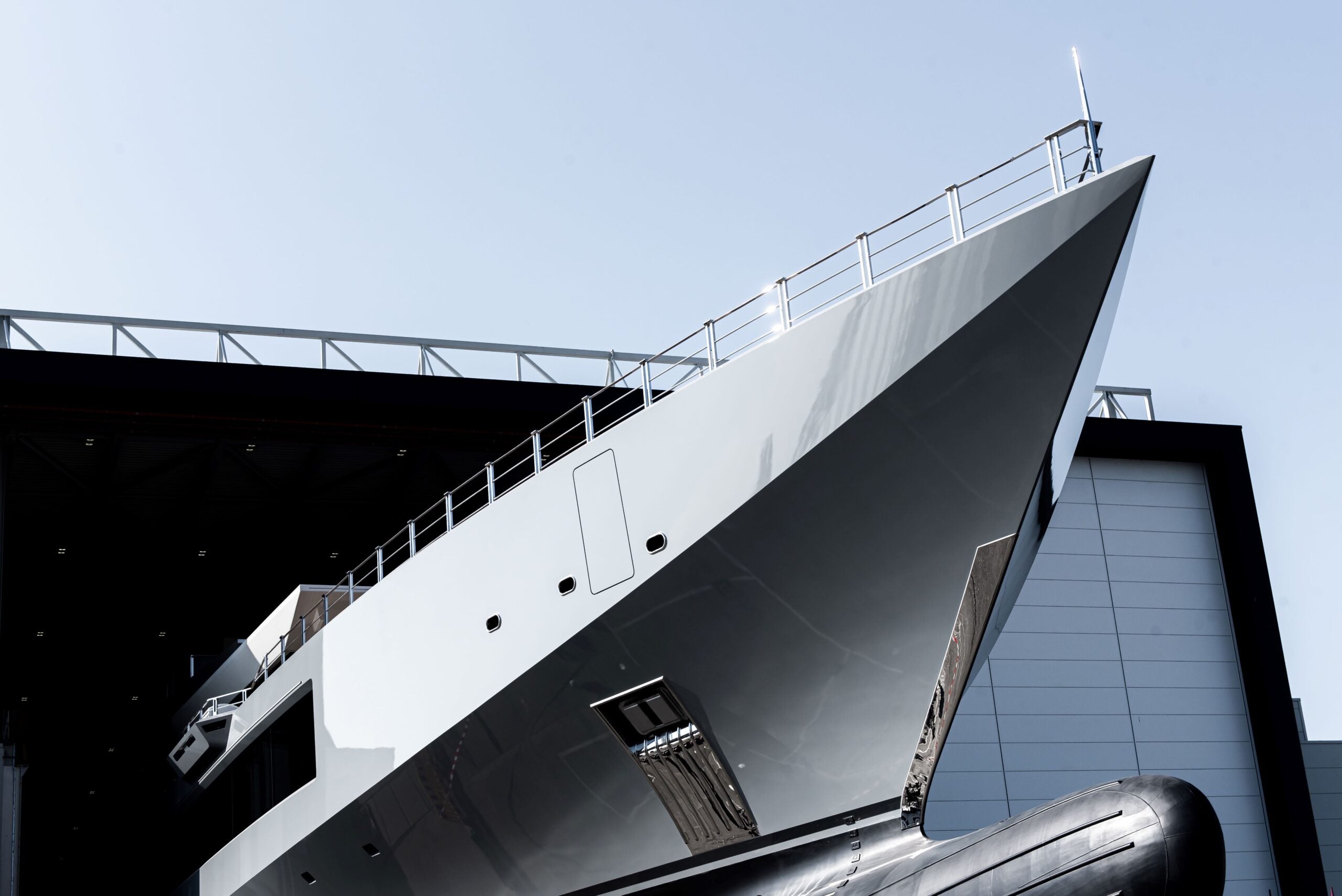 It's extremely unlikely we'll get to see inside Spielberg's new yacht anytime soon, but we do know the interiors onboard Seven Seas have been crafted by Beverly Hills-based designer Molly Isaksen (in a telling sign she was also brought in for the interiors onboard Man of Steel).
While details remain sparse, Oceanco did reveal we can expect plenty of "natural materials and glass onboard, offering guests an unparalleled outward-looking experience".
[See also: Twenty for 20: Innovative Yachts of the 21st Century]