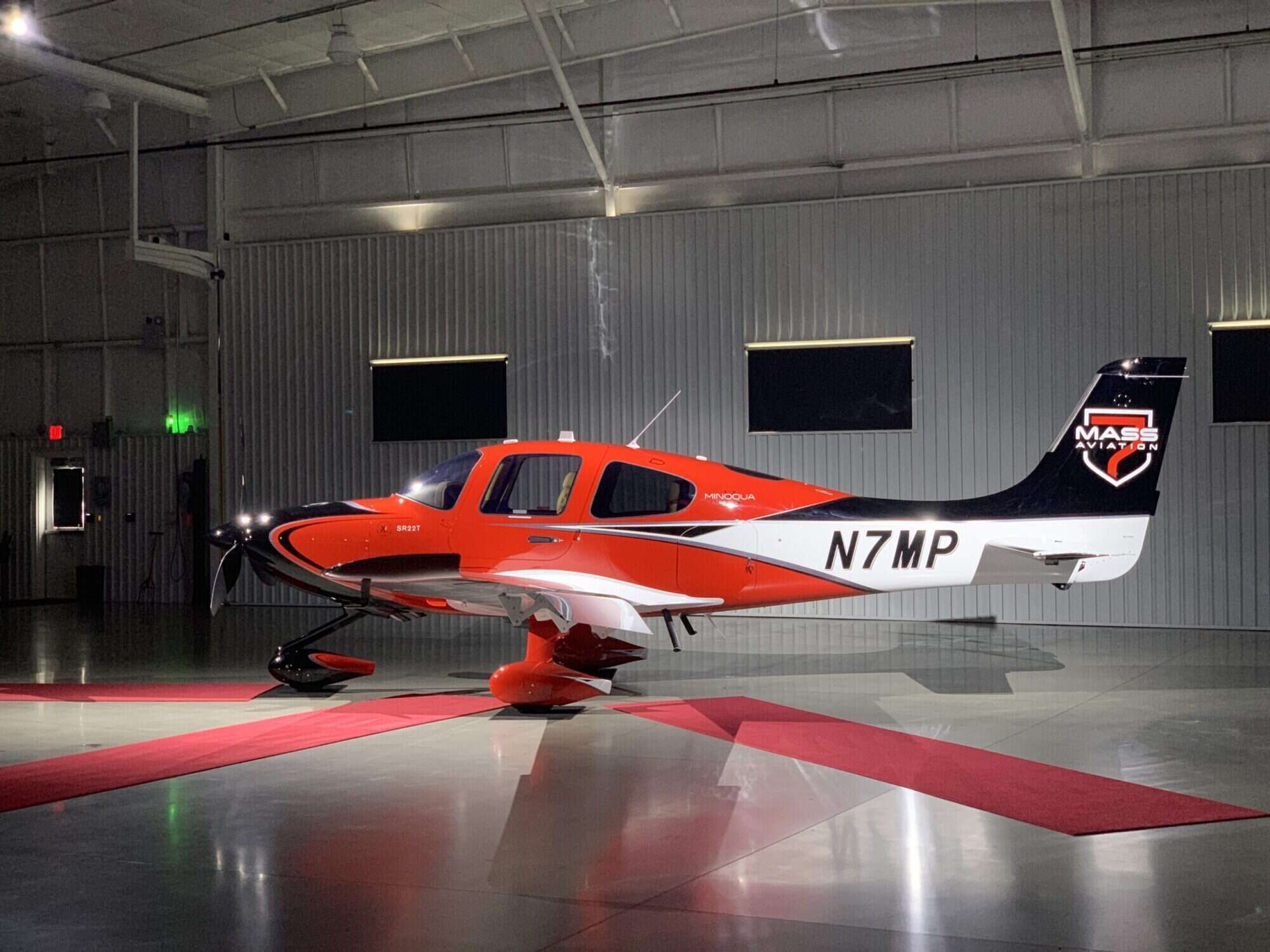 Joe Massarelli is a relatively recent convert to aircraft ownership. Having worked in the automotive industry for many years, he has always had a solid appreciation for beautiful vehicles. The Illinois native family man values time and dreamed of maximizing it by taking to the skies.
He wanted something sleek, safe and reliable that his family could enjoy. Importantly, he also desired a canvas he could place his own personal stamp; an aircraft that incorporated and spoke to his personality and passions.
After months of research alongside his wife, Marge, and endless deliberations about whether he should commit himself, the family settled on the Cirrus SR-22, a high-performance, single-engine aircraft featuring five seats and equipped with the Cirrus Airframe Parachute System (CAPSTM). While the SR22 might be the highest produced light aircraft of the 21st century, the support and expertise available to help tailor its aesthetics are unmatched and played a major role in driving the decision.
Learn more about joining the Cirrus community
Whether you are looking to accelerate your business or enjoy spontaneous adventures.
click here
[See also: Cirrus Community Showcases Power of Aircraft Ownership]
Upon purchase, Massarelli was soon working closely with the Cirrus Aircraft Xi Design Studio, a service that provides owners with direct access to the Cirrus Design team. This meant visiting the Cirrus Aircraft Vision Center campus in Knoxville, Tennessee, sitting down with lead designer Brad Kappel and working through every element of design from material selection to seat stitching. Massarelli was given access to sketches created by the team, and samples made to ensure the details were exactly tailored to his taste and included in every stage of the process.
One big detail did not require too much debate. "I'm a huge Chicago Black Hawks fan," Massarelli reveals. "I always knew that the color scheme for the aircraft was going to be red and black."
Setting the tone
Indeed, this color combination set the tone for the design of the entire aircraft. The Cirrus Aircraft Xi Design Studio provides clients with a range of base colors to choose from and from there builds a palette to determine the impression the plane makes on first sight.
The base color – or in Massarelli's case, colors – became the primary theme for the overall design and helped set the canvas for the added detail that makes each Cirrus aircraft unique, including accent colors added to the fuselage, wingtips and wheel pants.
"Brad was great in fitting the plane to my specifications," Massarelli says. "And he made sure that the Cirrus was customized to fit my family's needs too."
[See also: Cirrus Life Adventure Series: Making Ownership Count]
Massarelli always intended to create and incorporate a logo into the design, leading to the development of his personalized 'Mass 7 Aviation' branding. He wanted a visual identity that reflected a combination of his own personality and professionalism to fulfill his business needs. He again turned to his sporting passions for inspiration. "Seven is my old hockey number," Massarelli reveals with a smile.
Such decisions not only fed into the design of the aircraft, but also resulted in an entire suite of accompanying merchandise. From Mass 7-branded mugs, coasters and bumper stickers, to polo shirts – one of which Massarelli sports proudly during his videoconference call with Elite Traveler – there could be no better endorsement of how happy he is with the fruits of this collaboration.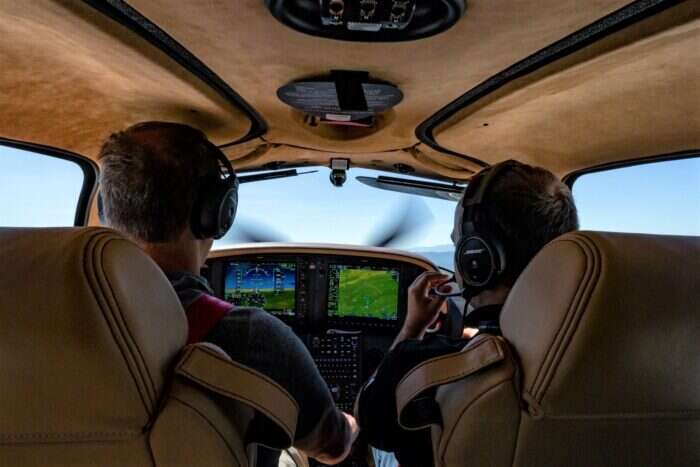 An extended family
"Since day one of my introduction to Cirrus Aircraft they've become like an extension of my own family," Massarelli says. "It made a huge difference to Marge and me that when we first spoke to them, we knew straight away that we were dealing with people who get it."
"During our initial trip to Knoxville, the people who met us made us feel so welcome. You can see that the employees all care for each other, and, through the design process, we've become good friends with Brad, who walked us through each step of our journey."
For Massarelli, Marge and their four children, Cirrus aircraft ownership has created a transformational impact on their lifestyle.
"We have this beautiful cabin up in north Wisconsin which, before owning the Cirrus, was a four-hour drive from Illinois," he says. "Now we just hop in the plane, and we can be there in our own secluded little spot in just over an hour. It makes such a difference."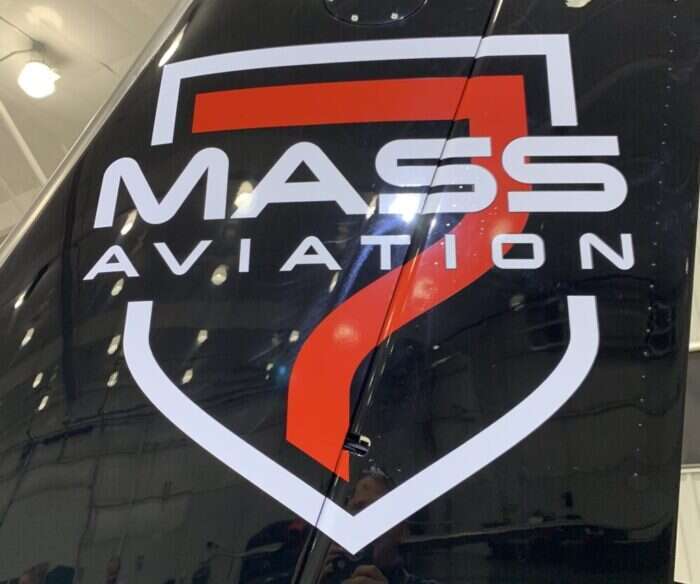 Since purchasing the SR22, Massarelli has earned his pilot license. Significantly, he feels he has joined a larger community and lives the "Cirrus Life." Cirrus Aircraft has opened the gateway to forge lasting friendships with fellow owners. "This is a lifestyle for me now," he reveals.
"Over the last year or so we've flown all over the country together. A group of us even went to Alaska recently. There's one guy, Mark, who we met at a Cirrus fly-in, and have become friendly with. A few months back, we took an autumn flight over the forests around our cabin in Wisconsin, and the whole experience was breath-taking."
Cirrus Aircraft has deliberately built the social aspect of flying as a core component of its value proposition. Summer BBQs and cookouts, holidays with other aircraft owners – the Massarelli's readily acknowledge they have fully embraced "The Cirrus Life."
In fact, they have almost become informal ambassadors for the brand. Massarelli reveals that, since joining the Cirrus Aircraft community, he and his wife have encouraged three people to own a Cirrus aircraft and experience all that the Xi Design Studio team is capable of.
It's the personal touch, they insist, that makes all the difference.
To learn more about joining the Cirrus community, visit cirrusaircraft.com/ownership
Back to the Elite Traveler x Cirrus Aircraft hub