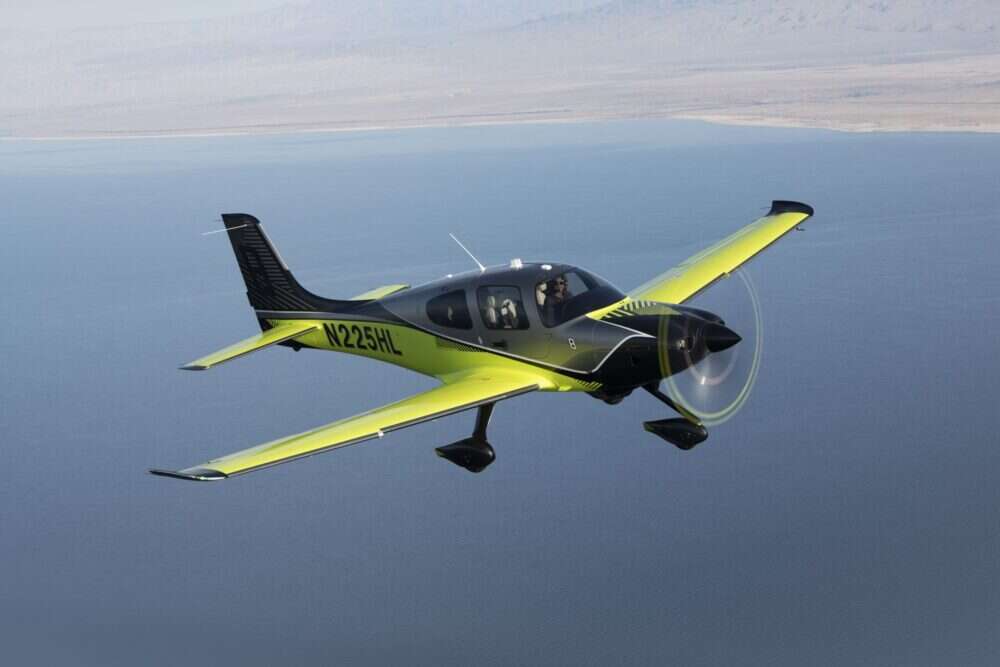 Interest in private aviation soared in the wake of the pandemic. But for first-time buyers, the purchasing process can seem full of considerations and complexities. What support does Cirrus Aircraft offer to help ease the journey and how does one gauge true value in the buyer-manufacturer relationship?
Brad Pierce wasn't looking for a Cirrus SR22 when he set out to buy a personal aircraft to facilitate the travel required for expanding his restaurant equipment business back in 2005. In fact, he had already put down the deposit for another plane.
But a last-minute test flight changed everything.
Learn more about joining the Cirrus community
Whether you are looking to accelerate your business or enjoy spontaneous adventures.
click here
"I flew with my father and as we were walking away, he said: 'Well, how did that compare to the other plane you've just bought?" Pierce recalls.
"I looked at him and said 'we're not even talking apples and oranges – yes, they both have wings, but that's where the similarities end.'"
With that, he headed directly for the offices of the competing manufacturer and canceled his order.
When the dejected salesman asked why, Pierce's answer was simple.
"I told him 'I'm buying a Cirrus,'" he says. "Of course, he tried to talk me out of it, but, for me, it was like going from a rotary phone to an iPhone – there was no going back."
Taking flight
Once the decision is made to purchase a personal aircraft, the buying process itself can seem like a daunting task. Choosing the right model, certification training and insurance complexities are just some of the decisions would-be owners must navigate.
Fortunately, Cirrus Aircraft provides owners with support as well as the aircraft.
"It all came down to talking about exactly what I was looking for with my incredible salesperson," Pierce explains. "I was accustomed to flying planes that had round gauge dials and clunky designs that hadn't changed in 30 years. Everything from the comfort and safety, to the speed and avionics blew me away."
Since making that first purchase, Pierce's relationship with Cirrus Aircraft has scaled ever greater heights. This year, he became the proud owner of one of only eight Limited Edition 8000 SR Series aircraft produced, in head-turning volt with a personalized tail number celebrating his twin's initials and birthday.
View this post on Instagram
It's these types of longstanding bonds and connections that sits at the heart of the plane manufacturer's mission. "The relationship doesn't stop with the signing. It's only just begun," says Pierce. "We're constantly interacting, going to industry events and on trips together; I think of Cirrus as family. A lot of the Cirrus Aircraft employees have literally known my kids since they were born."
A higher level of service
Over the last 16 years, Pierce has owned three Cirrus aircraft and taken full advantage of the "support army of highly trained technical professionals" available around the clock.
A global network of over 200 authorized service centers provide access to a huge inventory of spare parts. Pierce regularly uses around 20 of these service centers in locations ranging from Florida to California. "I consider them partners in my success, keeping me flying each day," he says. "There are a handful of people I'll call from the satellite phone when something is blinking up in the air over the desert in the middle of the night, and they'll always pick up my calls."
This on-hand expertise, together with Cirrus' uncompromising approach to safety, makes flying a stress-free experience. By carrying out proactive maintenance and taking full advantage of the resources available, Pierce enjoys the benefits of time savings and flexibility.
View this post on Instagram
"I've been on more commercial planes than I can count where I've been delayed because of maintenance issues," Pierce recalls. "Fortunately, I haven't taken a domestic flight going on 12 years, and I literally don't get stuck."
"I have my own airline now," he continues with a chuckle, "'Brad Airlines'."
But experience isn't a prerequisite for those hoping to embark on an aviation ownership journey of their own. From first-time flyers eager to earn their private license, to adept pilots hoping to enhance their skills and fully utilize the capabilities of a new plane, flight training is available through the Cirrus Approach online learning system. In addition, a global network of Cirrus Flight Training Centers, Cirrus Training Center partners and Cirrus Standardized Instructor Pilots (CSIPs) are on hand to facilitate the process.
This is a feature that Pierce takes full advantage of to hone his skills. "The client services team handles everything that's ongoing like your flight transition training," he explains. "My most recent plane I took delivery of was in Knoxville, Tennessee where they've got a world-class training campus."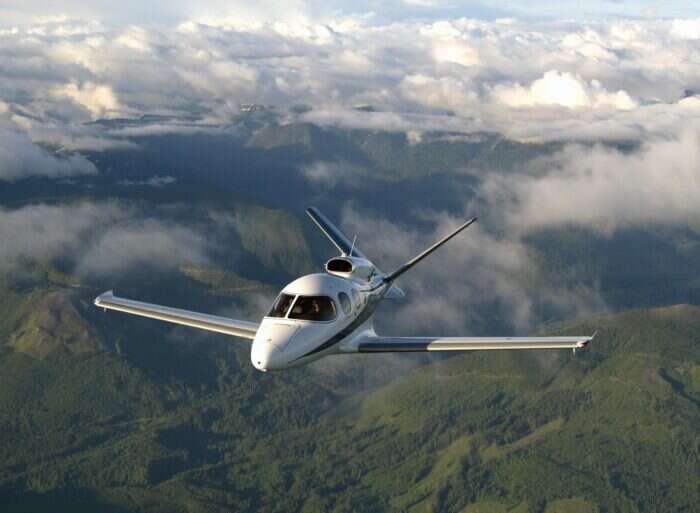 And for those looking to enjoy the benefits of owning the Vision Jet, the world's best selling personal jet the last two years running, but without worrying about the logistics, there's another option. The Cirrus VisionAir aircraft management program provides access to on demand professional pilots and a dedicated concierge service.
For Pierce, taking the plunge and buying a Cirrus Aircraft all those years ago was the best decision of his life – and one he only wishes he had made sooner.
"My piece of advice would be: quit thinking about what you might be able to do and whether or not it will help your business, enhance your life or create memorable experiences for your family. The answer is 'Yes!'," he laughs.
"I know people who have regretted buying an exotic sports car. But I have yet to meet a single person that regretted buying a Cirrus Aircraft. Just write the check and do it. You can thank me later."
To learn more about joining the Cirrus community, visit cirrusaircraft.com/ownership
Back to the Elite Traveler x Cirrus Aircraft hub