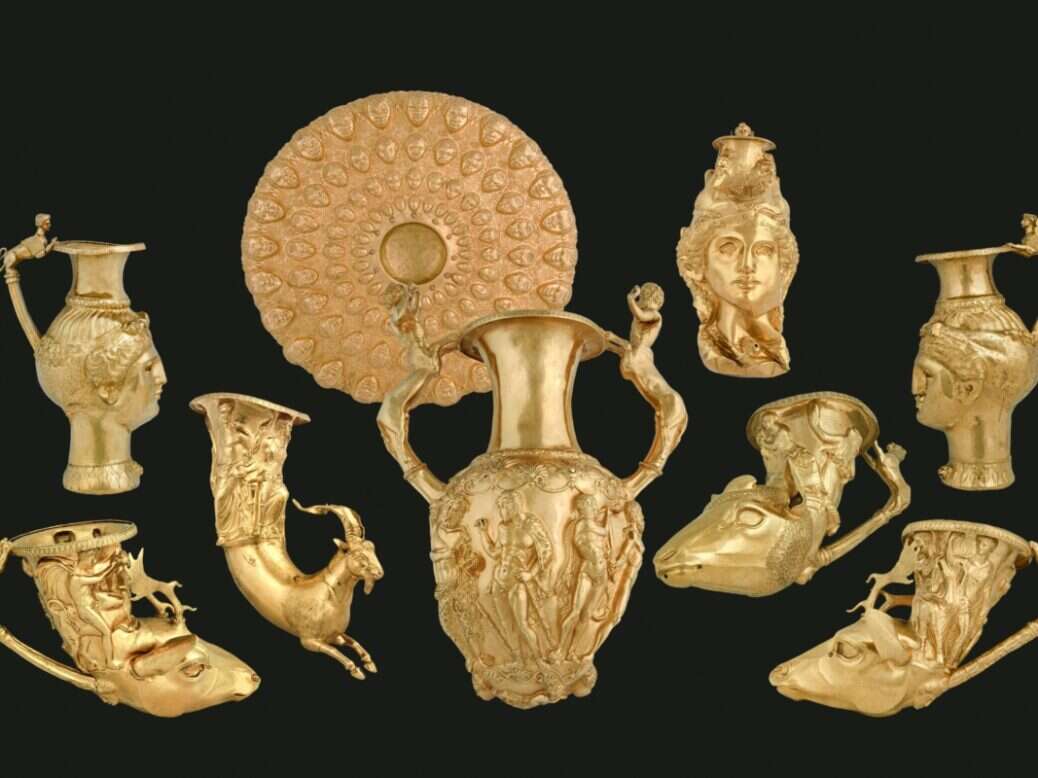 Among the treasures on display at the British Museum's dazzling new exhibition – Luxury and Power: Persia and Greece – are eight richly decorated gold rhytons (wine cups) dating back to the late 4th and early 3rd centuries BC.
The breathtaking Panagyurishte Treasure was unearthed by accident in 1949 by three brothers digging clay to make bricks in Bulgaria. It's the first time the 24-karat gold vessels have been brought to the UK since 1976 and a rare opportunity to see the treasures in London.
Running until 13 August 2023, the new exhibition at the British Museum delves into the complex relationship between luxury and power in the Middle East and southeast Europe between 500-30 BC.
[See also: The Met Opens Captivating Exhibition: Van Gogh's Cypresses]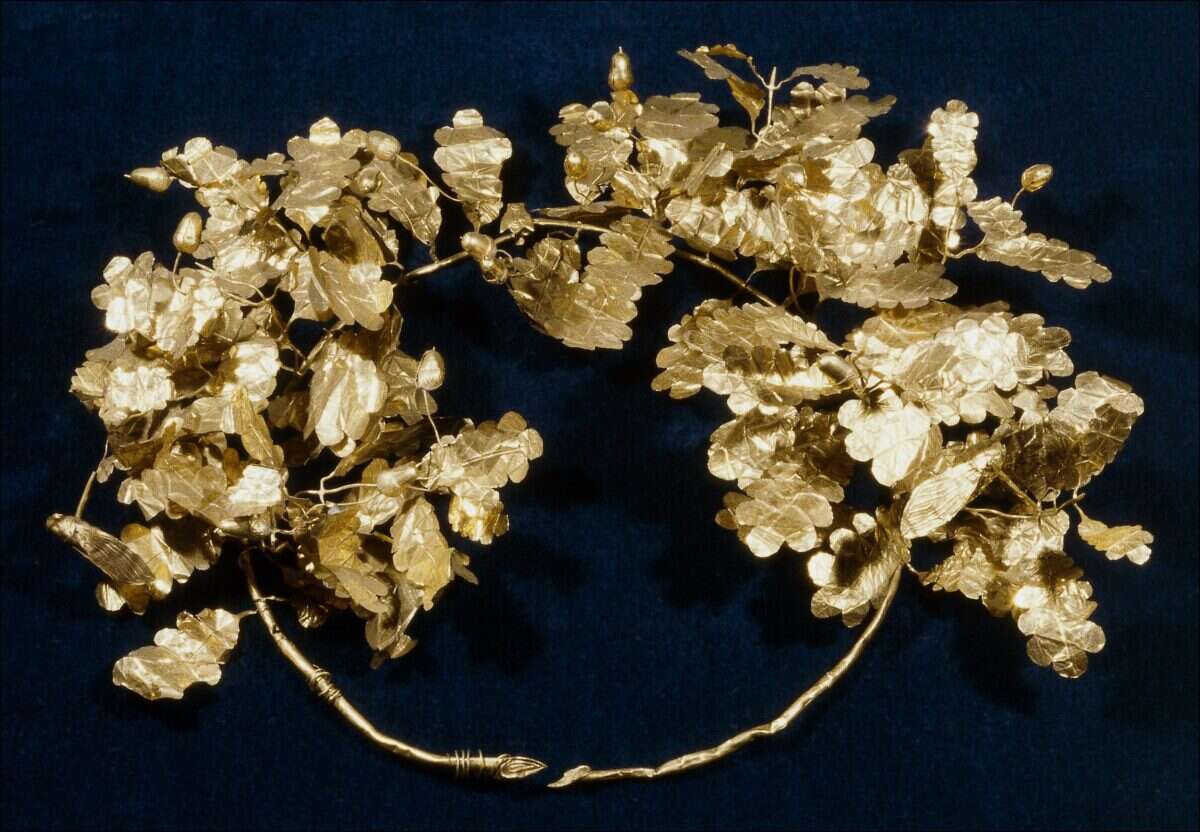 As well as exploring how the royal Persian court used decadent objects as status symbols (behaviour that was copied by different social classes throughout the empire) the exhibition looks at how Athenian citizens were also influenced by this style, despite initially rejecting such objects as ostentatious.
"Traditionally, we have viewed the Persians and their apparently 'decadent' love of luxury through the eyes of their self-declared enemies, the Greeks," said Jamie Fraser, curator at the British Museum. "This exhibition is a chance to explore beyond these biased accounts and understand how Persians wielded luxury as a political tool across a vast and complex empire."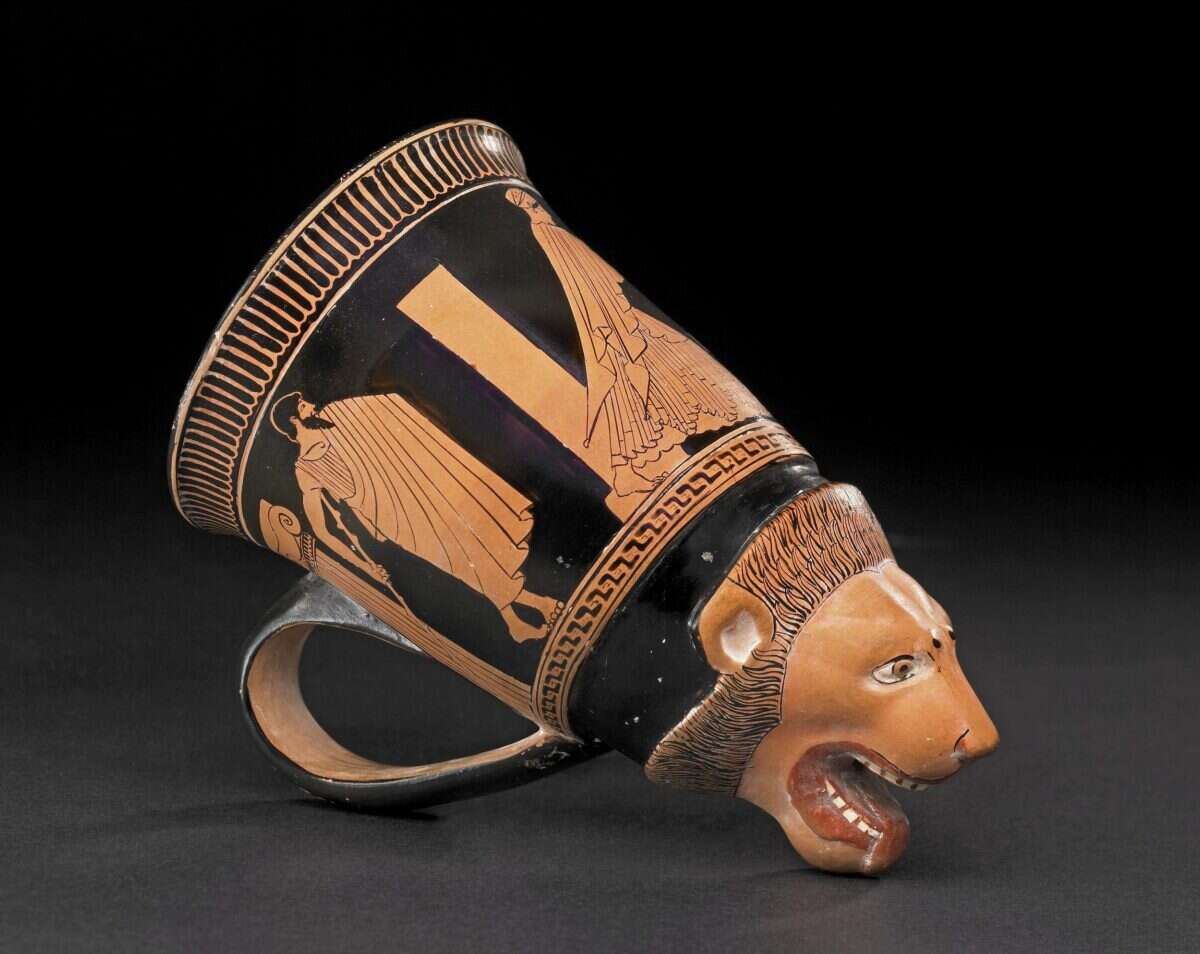 Hartwig Fisher, director of the British Museum added: "The story of luxury is far broader than the historical binaries of Persia and Greece. Rather, the Greek-Persian world was a network of hundreds of cultural groups. The diversity and reach of the British Museum's collections, complemented by generous loans from our international exhibition partners, allow us to explore how styles of luxuries connected these cultures despite the political boundaries that divided them."
Alongside the Panagyurishte Treasures is an array of extraordinary artifacts from the British Museum's collection crafted from gold, silver and glass. Stand-out pieces include a Persian gilt silver drinking horn shaped as a griffin; a Greek pottery drinking cup shaped as a lion's head; and a gold oak wreath from Turkey consisting of two branches with a bee and two cicadas like those found in elite tombs in the kingdom of Macedon.
[See also: Follow in Barbara Hepworth's Footsteps on 45 Park Lane's Art Trail]