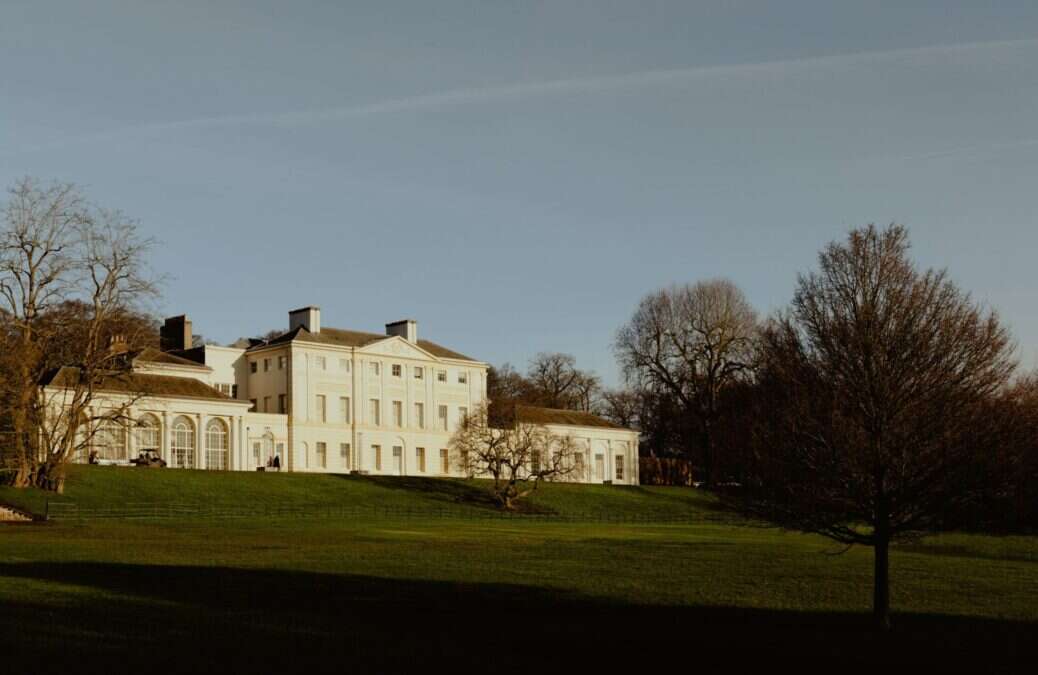 Peering in through a dusty window at No 7 Mall Studios in London's Belsize Park, it's incredible to think Barbara Hepworth once lived and sculpted in the cramped quarters alongside her husband and four young children.
It's the second stop on 45 Park Lane's private art trail, Hepworth – Rhythm and Form; we've already seen Henry Moore's house and we're about to walk past Piet Mondrian's studio and flat. What brings us to this corner of Hampstead?  
The Dorchester Collection chose Hepworth as the focal point for its latest art trail, and we've come to see where she lived and worked in the early stages of her legendary career.
[See also: New Hilma af Klint & Piet Mondrian Exhibition at Tate Modern]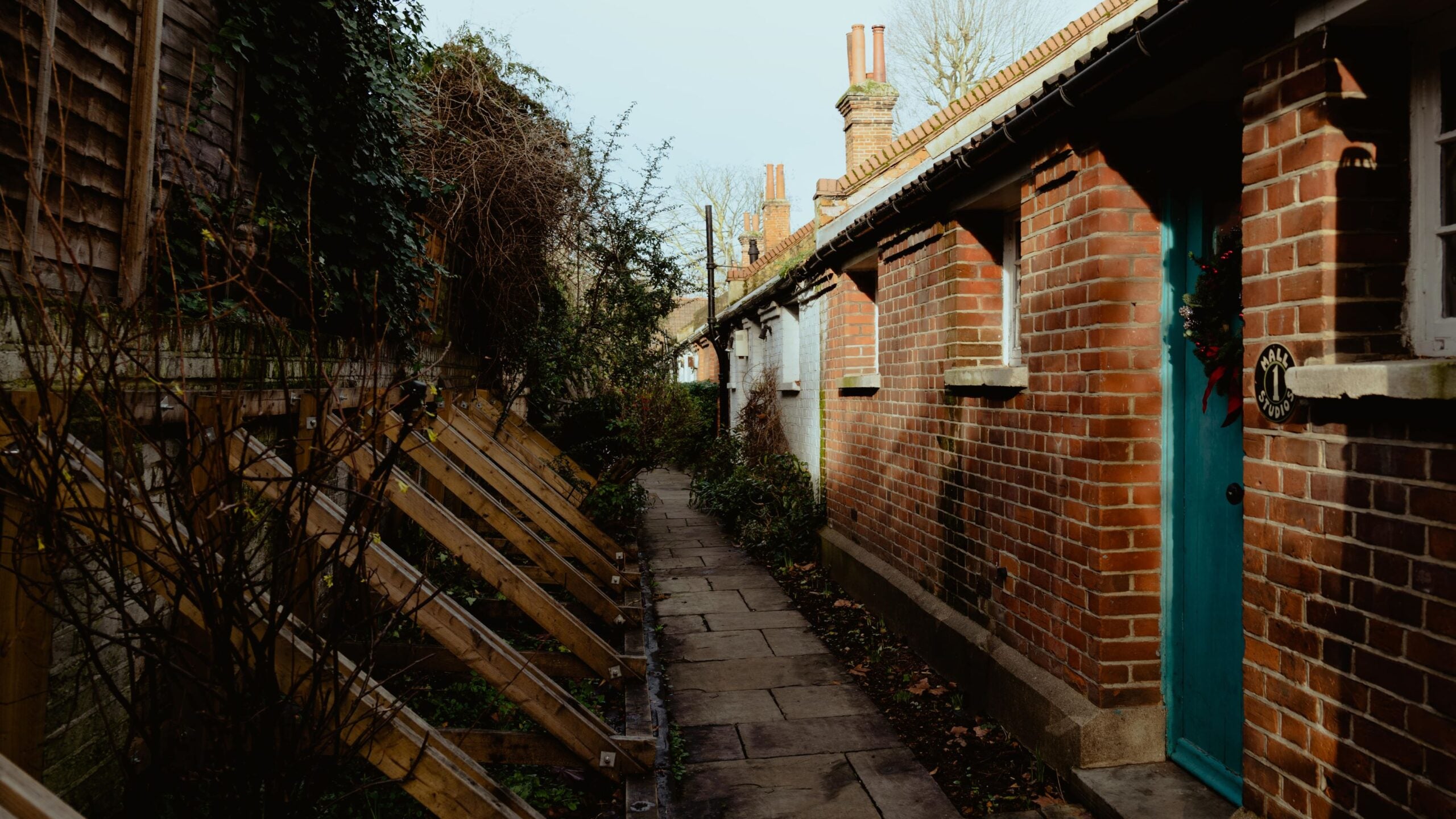 Hepworth needs little introduction. The modernist British sculptor is one of only a handful of female artists from her generation to achieve worldwide recognition; you'll no doubt have seen her works dotted around the UK, in London (her home in the 1930s) and throughout St Ives where she lived among the Cornish town's thriving colony of artists until her death.
Following the popularity of its art trails at Le Meurice in Paris, Picasso's Montmartre; and Hotel Eden in Rome, Caravaggio – Rebel and Rome; the luxury hotel brand chose to explore Hepworth's artistic journey in London for 45 Park Lane's debut art trail.
It's a fitting choice. The glamorous hotel was designed in the 1960s by Walter Gropius – founder of the Bauhaus artistic movement, who moved to Belsize Park in the 1930s to flee Nazi Germany. It was here, in the leafy London neighborhood of Hampstead, that he befriended Henry Moore and Barbara Hepworth, quickly settling into the vibrant artists' community.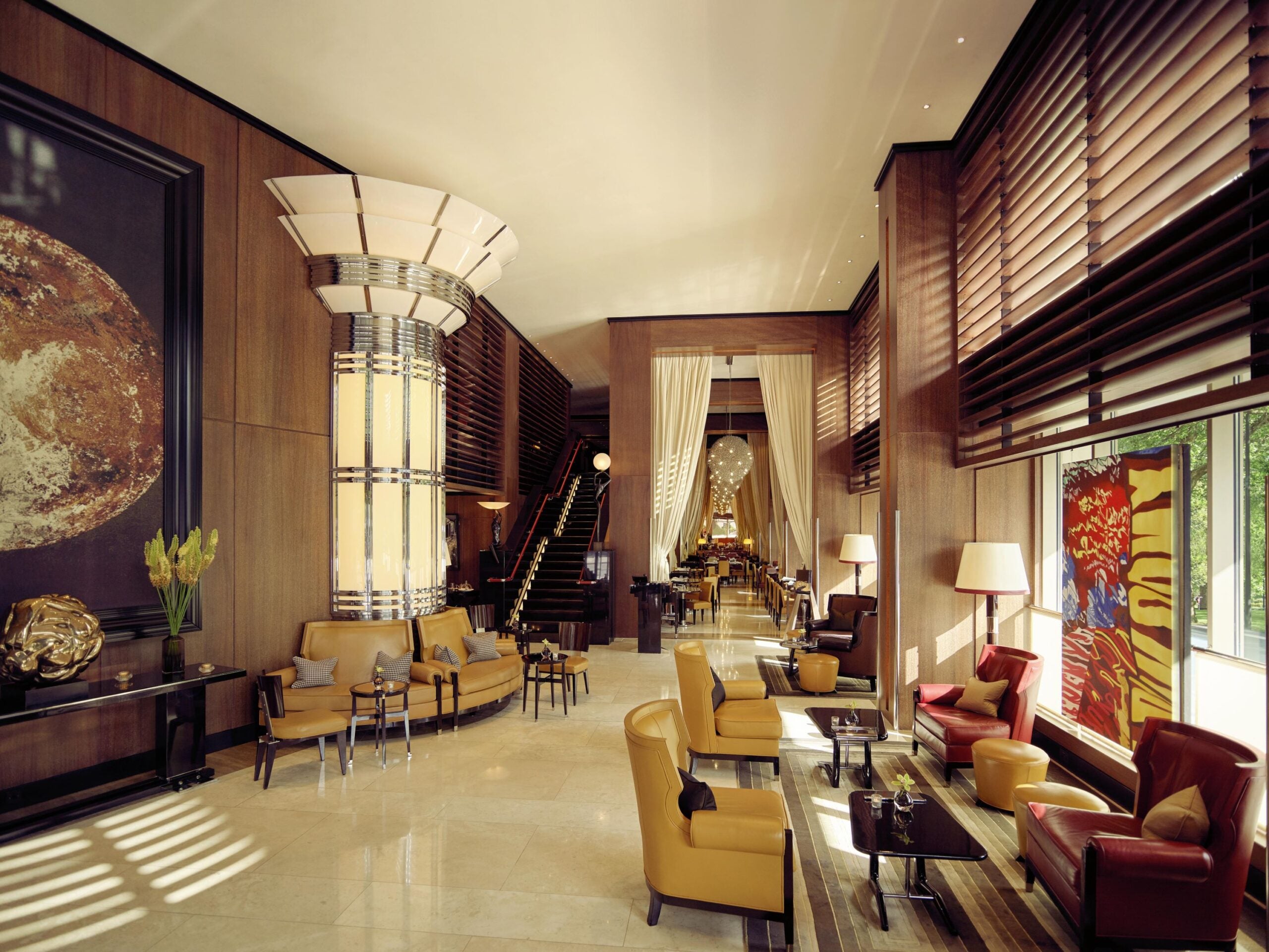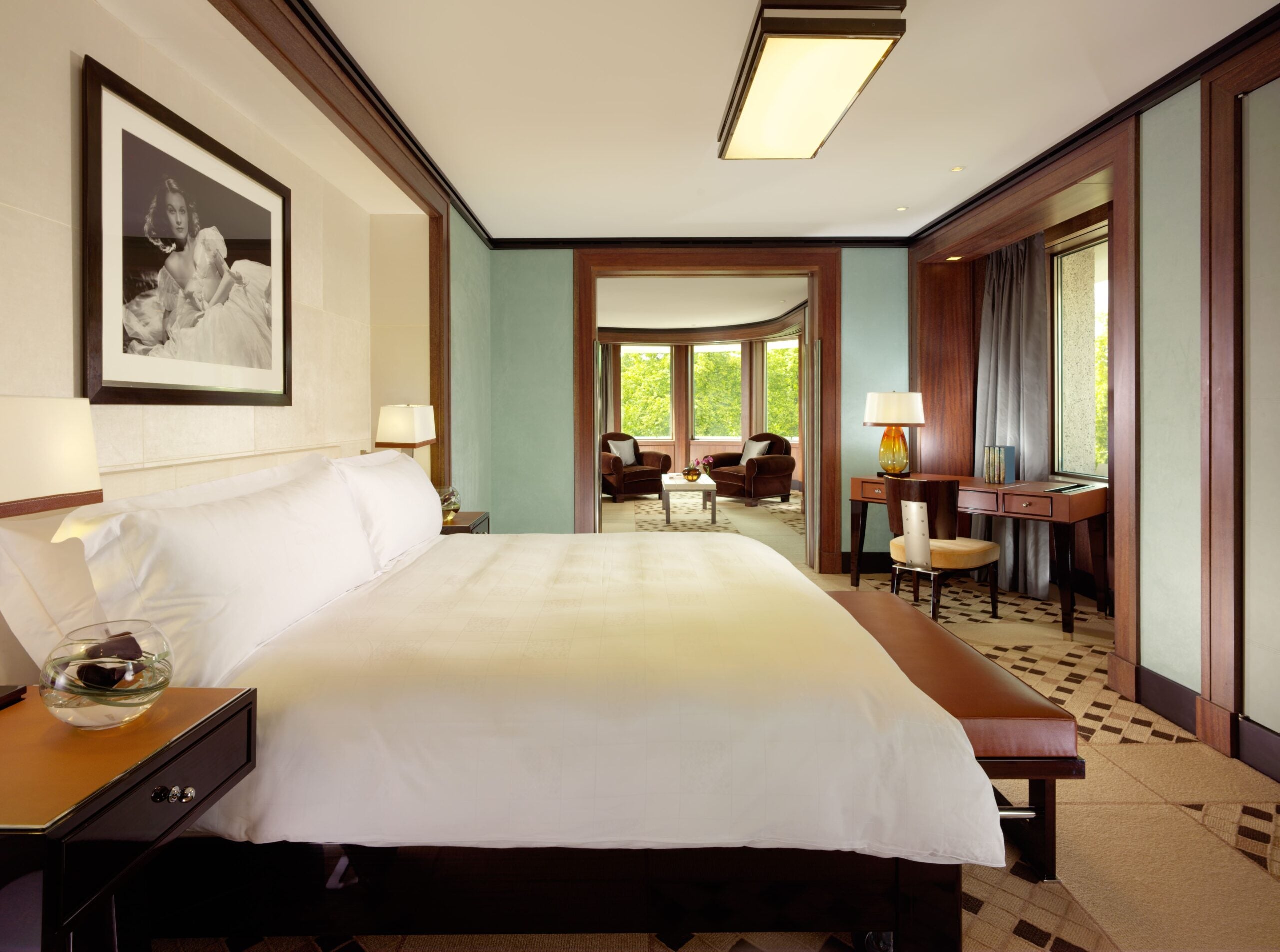 So what can you expect from 45 Park Lane's new art trail? The package includes a one-night stay at the elegant art deco hotel; we were lucky enough to spend the night in the Park Lane Suite – a sprawling residence overlooking Hyde Park, complete with a separate living/ dining room and Italian marble-clad bathroom.
The following morning – after breakfast at the hotel's restaurant – we met our guide, Florence Evans, in the lobby before setting off for Hampstead in the back of a Mercedes.
One of the best things about the art trail at 45 Park Lane was undoubtedly the knowledge and passion brought by Evans. During our journey, the London-based art dealer was brimming with fascinating anecdotes about Hepworth's life and career.
After seeing Hepworth's first studio, we walked to the Isokon Gallery and flats – a modernist apartment block designed by Wells Coates that was home to several notable residents including Walter Gropius, Marcel Breuer, and Agatha Christie.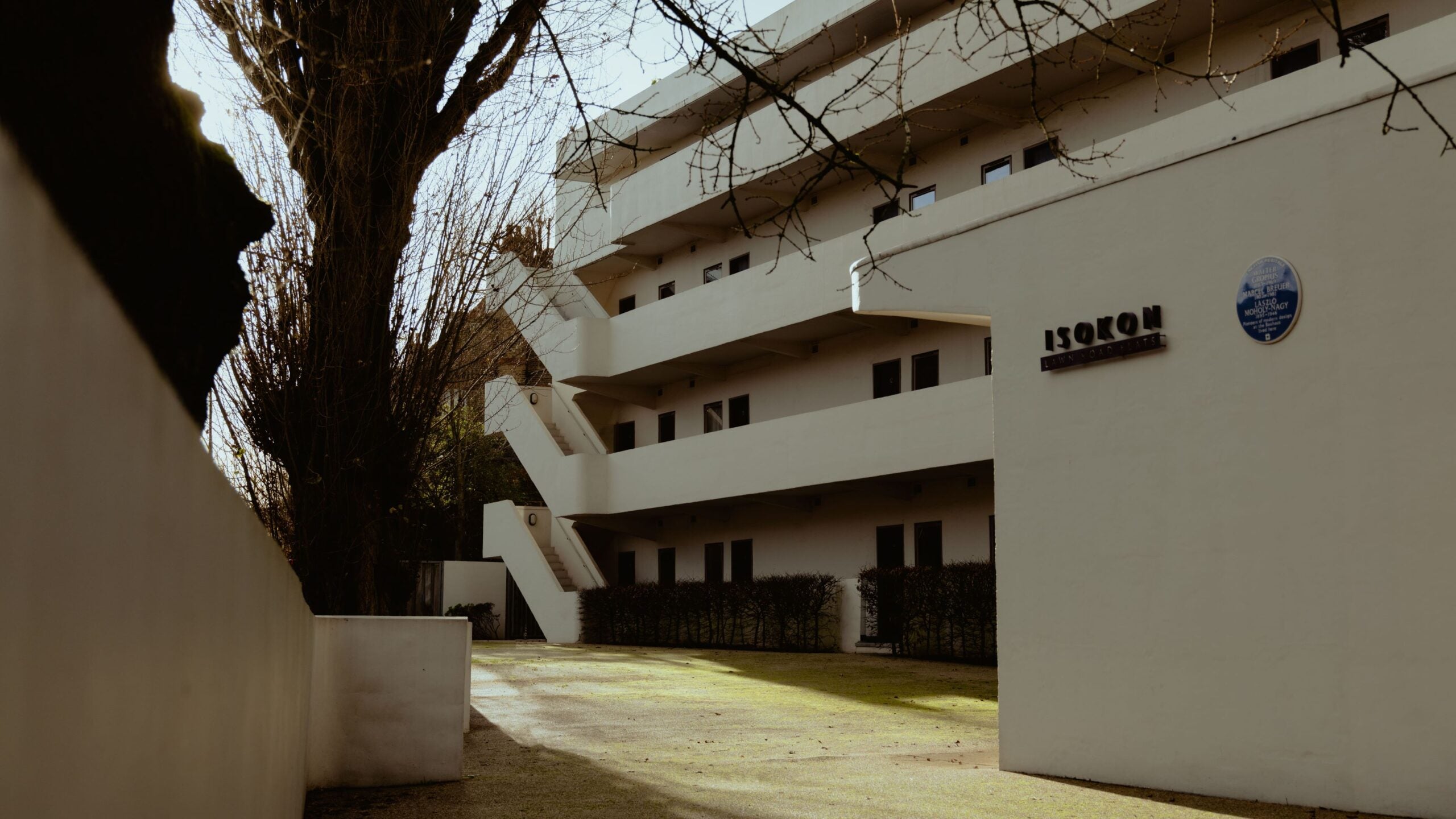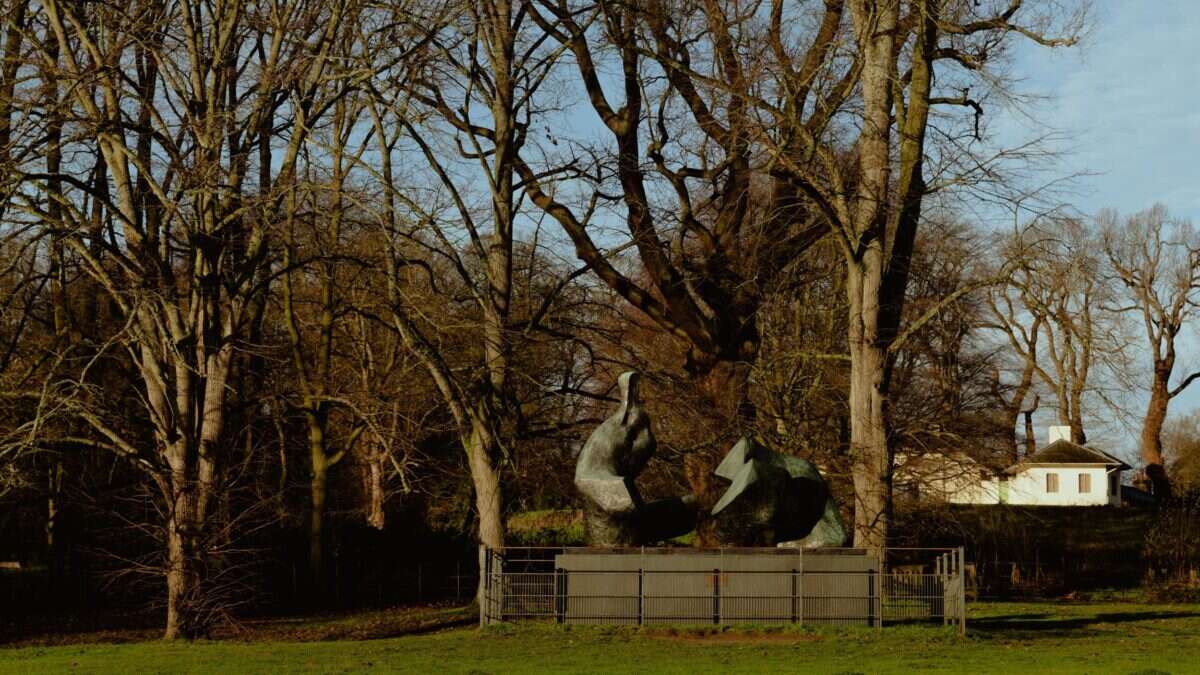 Next, we headed to Hampstead Heath where we saw our first sculpture by Hepworth – Monolith Empyrean – a memorial to her son who was killed while serving in the RAF in 1953; and Henry Moore's bronze Two Piece Reclining Figure No.5 which sits beneath an oak tree overlooking the lake.
There was just time to stop off at John Lewis on Oxford Street to see Hepworth's Winged Figure – a dramatic aluminum piece that spans almost 20 feet and remains one of her best-known works – before we headed back to 45 Park Lane.
While we certainly crammed a lot into the two-hour art trail, we only ended up seeing two sculptures by Hepworth, which felt a little disappointing. Still, it was fascinating to gain an insight into the creative community that shaped her; I'm already planning a pilgrimage to St Ives to visit the Barbara Hepworth Museum and Sculpture Garden to see more of her remarkable works.
Hepworth – Rhythm and Form package rates start from £1,430 (approx. $1,782) for two sharing a deluxe king room, including English breakfast, two-hour expert guided tour and two entry tickets at Tate Britain
[See also: The V&A Announces Expansive David Bowie Exhibition]