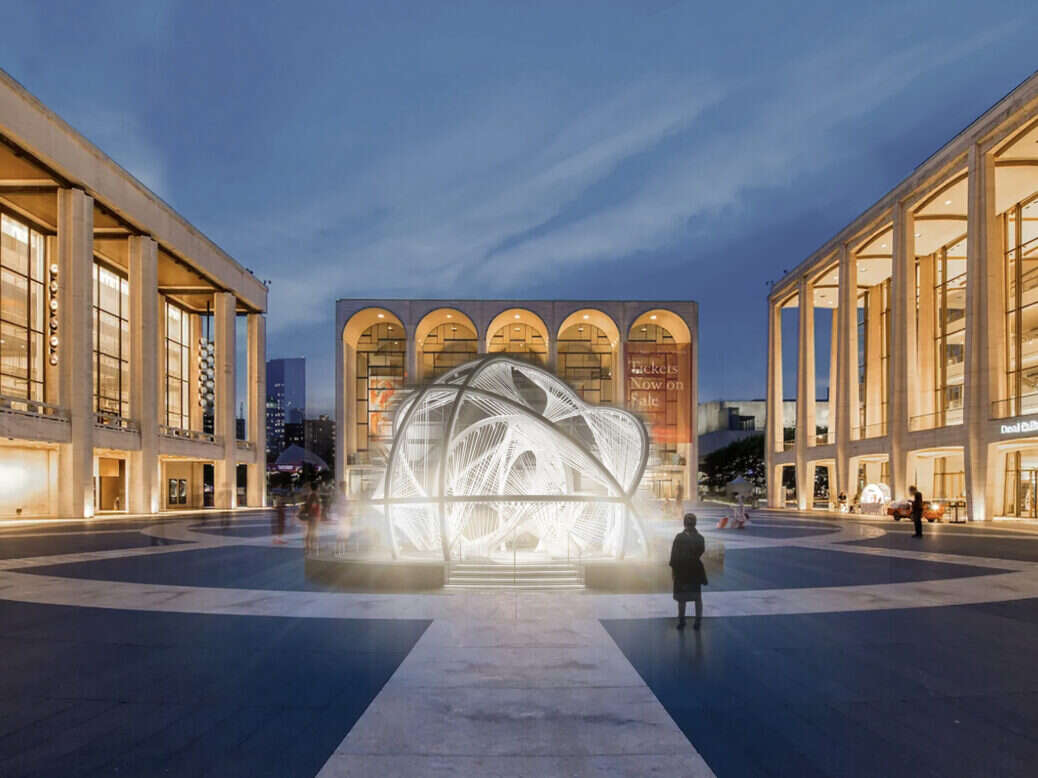 There's nothing quite like spending Christmas in New York. From ice-skating in Central Park to shopping on Fifth Avenue, it's hard to think of a better setting for getting into the holiday spirit. To mark the start of the festive season, Moët & Chandon has teamed up with British contemporary artist Es Devlin to unveil 'Your Voices', an illuminated revolving sculpture on Lincoln Center's Josie Robertson Plaza.
During her esteemed career, Devlin's large-scale public artworks have been displayed at the V&A, the Met, the Serpentine and the Louvre. Devlin is the first woman to design the British Pavilion at the World Expo and has also created some of the planet's most famed stage sculptures for a star-studded client list that includes Beyonce and the Petshop Boys.
Set to be unveiled on 6 December, her latest artwork is formed of 700 glowing cords in a nod to the 700 languages spoken in New York City. Visitors will be able to walk through the shimmering arches which will gradually rotate north, south, east and west in a further symbol of the city's vibrant multilingual landscape.
[See also: Dior Transforms Harrods into Glittering Gingerbread House]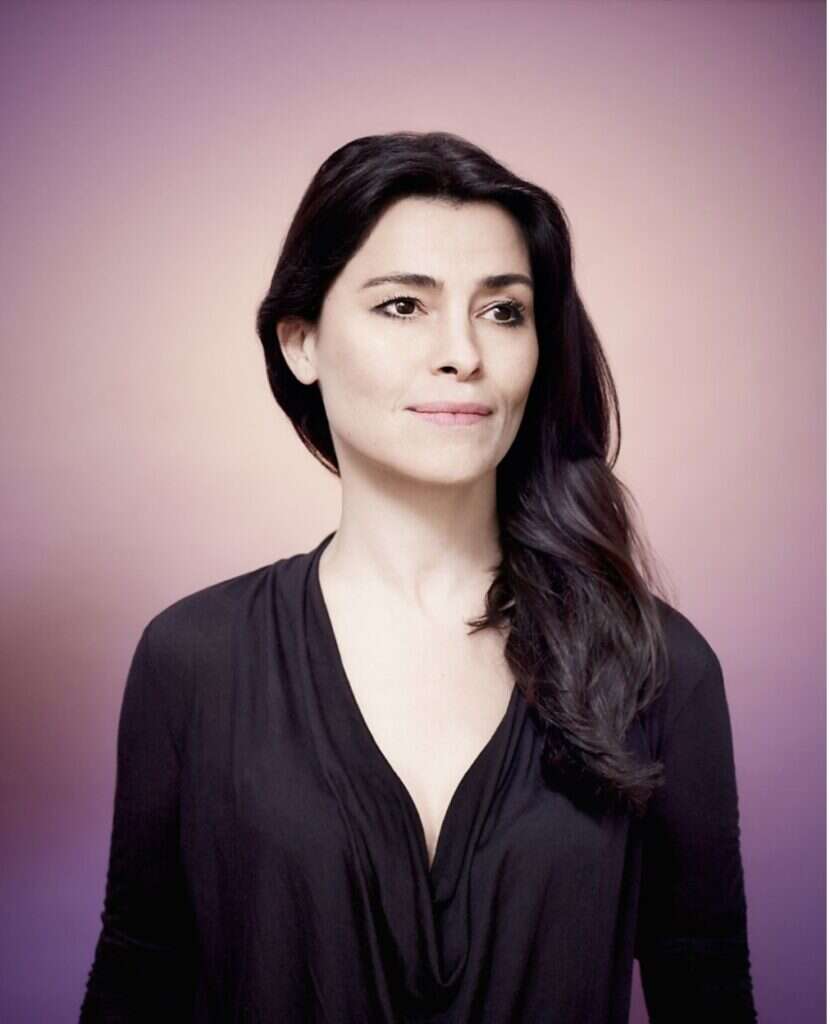 "As the sculpture revolves, it acts as a lens between the viewer and their surroundings," explains Devlin. "The viewer's perspective is spliced and framed by the shifting strands of the sculpture as it turns, evoking the way our perspectives are enriched and shaped by experiencing the linguistic structure and identities of others, amidst a soundscape by the contemporary composers, Polyphonia, in which the powerful text from E M Forster's 1910 novel Howards End has been translated into multiple overlaid languages: 'Only connect, and live in fragments no longer."
She continues: "The luminous harmonics of this work aim to draw our attention to the complex beauty of New York's linguistic diversity and celebrate its vital role in the resilience and civic sustainability of the city and its future."
On Friday, Saturday and Sunday evenings at 6pm between 6-18 December, New York-based choral groups that reflect the city's diverse communities will be performing for the public from within the sculpture.
"The holidays represent so much to our brand," says Berta de Pablos-Barbier, president and CEO of  Moët & Chandon. "They are moments of celebrations, giving back and bringing together those who we love. This year, we are honored to collaborate with British contemporary artist Es Devlin to bring her art to Lincoln Center and to bring the values of Moët & Chandon champagne to New York City. We would like 'Your Voices' to serve as a beacon of light where diverse voices can join in togetherness."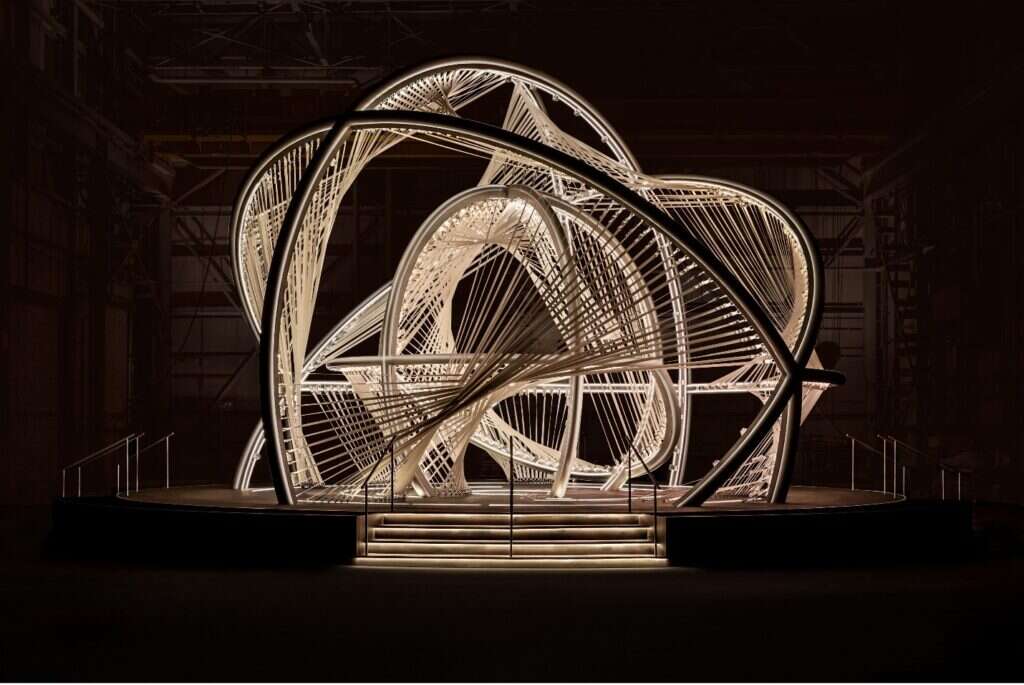 As well as commissioning Devlin's breathtaking sculpture, Moët & Chandon is continuing its annual philanthropic initiative 'Toast for a Cause'. This year, the French winery will make a donation to the Endangered Language Alliance – a non-profit dedicated to preserving minority languages in New York City and beyond.
Moët & Chandon has a rich history in the Big Apple. The celebrated fizz was served on Concorde's first Paris-New York flight in 1972 and was flowing at the opening party of the city's legendary nightclub, Studio 54. In 2006, the winery marked the Statue of Liberty's 120th birthday by creating a special light show.
Beyond New York, Moët & Chandon is hosting global celebrations to mark the festive season in over 20 cities across the world including London, Milan, Sydney and Hong Kong.