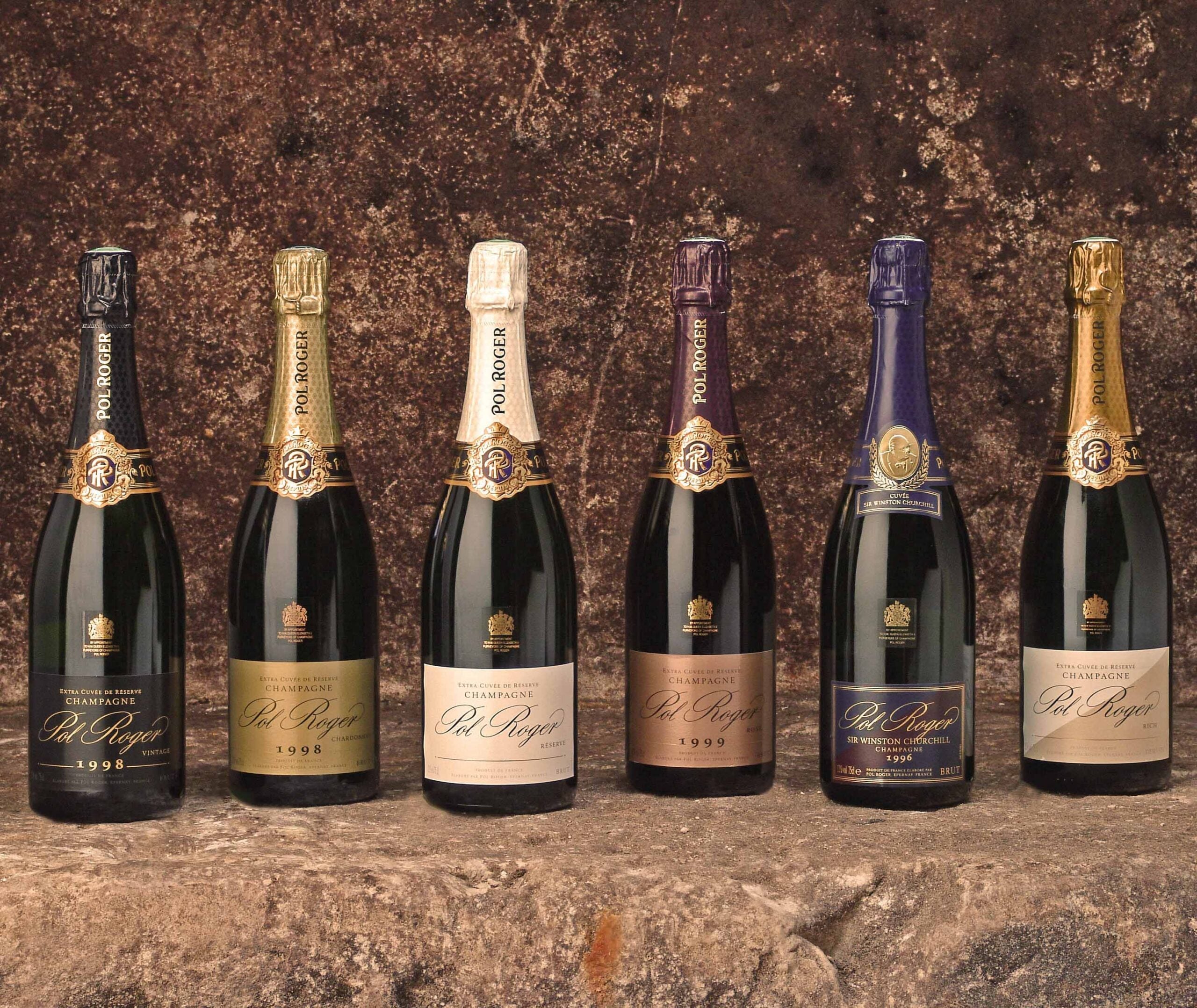 Present at virtually every wedding, gala, ball and banquet, few can boast a social calendar like champagne. Epitomizing a life of luxury and lavishness, no drinks match up to the wine itself, nor the image it conveys. No matter the upcoming occasion (not that we think you need it to pop a bottle), these are the very best champagne brands that should find a home in your collection.
Despite its grandeur, champagne is actually a remarkable subtle drink with a delicate fizz of bubbles and gentle toasty flavors coming together to create a wine that can be mercilessly sipped all night long. The creation of champagne is far more laborious, however. Made exclusively in the Champagne region of France, the history and heritage of champagne go back over 300 years; for many champagne houses (or Maisons), the process hasn't changed – and making it is still one of the most labor-intensive and complex methods of wine production.
With this in mind, we are highlighting a handpicked selection of Maisons that deserve recognition for their relentless efforts. Whether you are choosing a bottle for an upcoming event or a collector looking for a new vintage, these are the best champagne brands to try this year.
[See also: How Champagne is Going Green]
Laurent-Perrier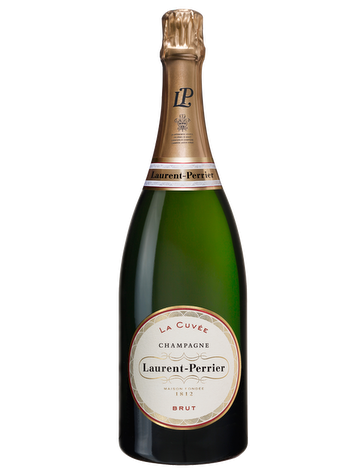 First on our roundup of the best champagne brands on the planet is Laurent-Perrier. Established in 1812, the estate has been producing outstanding champagnes for over two centuries. The business took on a new lease of life in 1939 when Marie-Louise Lanson de Nonancourt took over. Her son, Bernard, went on to develop an innovative collection of elegant fizz including the distinctive Rosé Brut pink Champagne made from Pinot Noir exclusively from the grand cru villages which is still massively popular today. Unafraid of change, the family recently updated the recipe for their best-selling non-vintage Cuvee with spectacular results. Citrus and vine peach are expertly balanced to create a truly delicious pale golden Champagne with a light mousse.
Armand de Brignac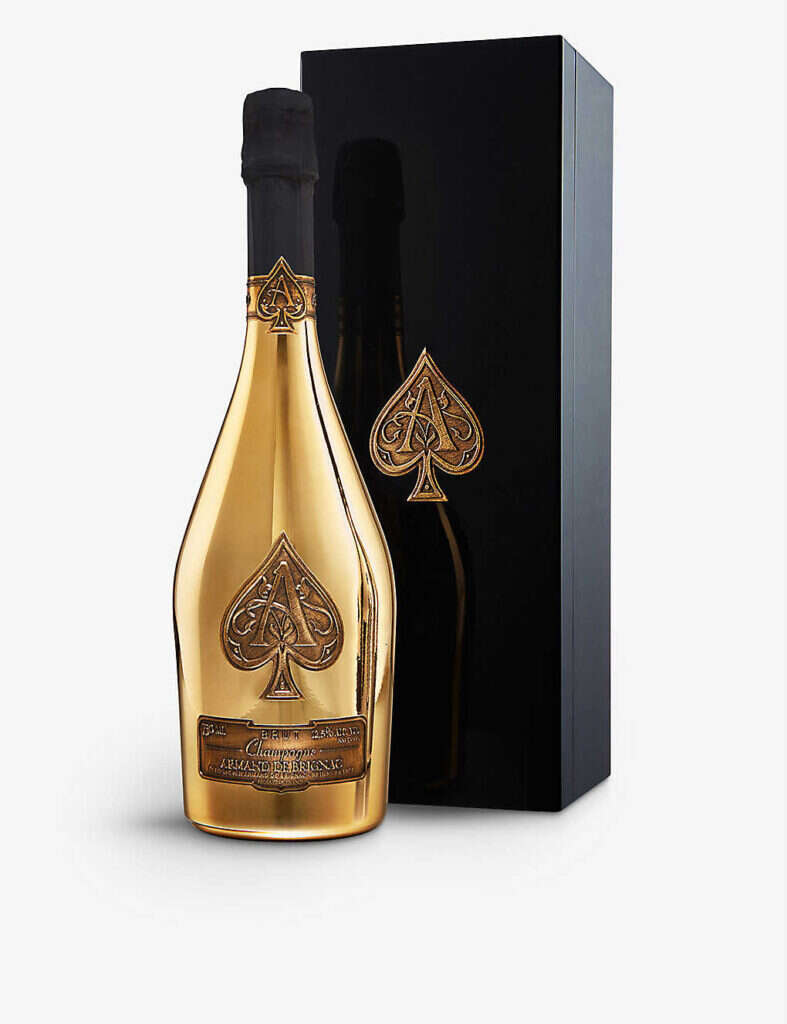 Also known as Ace of Spades, the Jay-Z and LVMH-owned Armand de Brignac champagne has risen the ranks to become one of the best in the world. The wine itself is produced by the Cattier family who own over 81 of the finest acres of vines. Each year, the team hand-selects the most fruitful areas to harvest for Armand de Brignac, with a small team of just 18 touching each bottle – from handpicking the grapes to carefully applying the pewter labels. Armand de Brignac produces five individual cuvées, but it is the Armand de Brignac Blanc de Noirs that is the most sought-after with just 3,000 bottles created for each assemblage.
[See also: The Most Beautiful Wineries to Visit in France]
Héloïse-Lloris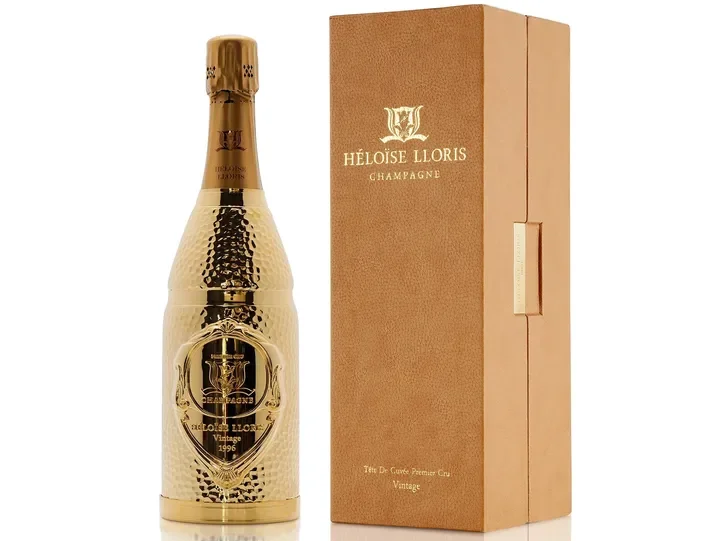 Perhaps the only way to make champagne even more decadent is to present it within 24k gold. As the only champagne brand in the world to use gold, rose gold and platinum coated-bottles, Héloïse-Lloris has a well-deserved reputation as one of the most opulent Maisons, with a lavish selection of fine vintages. While its appearance is flashy, Héloïse-Lloris prides itself on remaining true to traditional champagne-making traditions and still uses the process of manual riddling in its cellars and aging the dosage liqueur in perfumed oak casks. The gold casing isn't all about aesthetics either – such a finish means that the wine within will age impeccably, even without proper storage.
Perrier-Jouët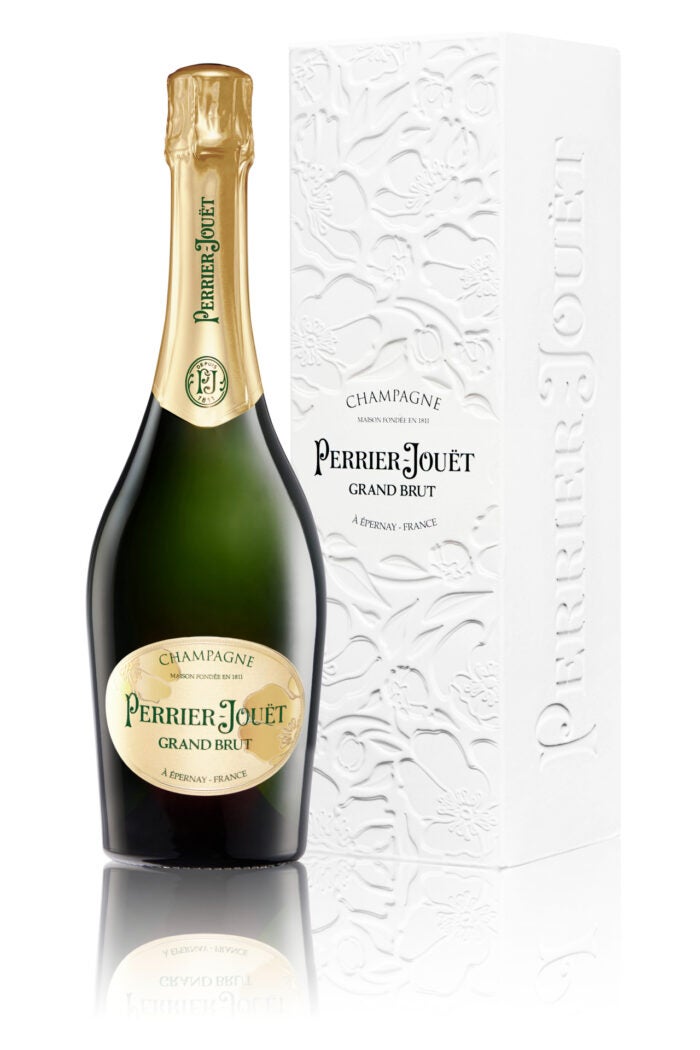 Founded in 1811 by husband and wife Pierre-Nicolas Perrier and Rose-Adélaïde Jouët, Maison Perrier-Jouët is one of the most distinctive champagne houses in France. The couple shared a love of the arts and nature, which act as the foundation for the Maison; it regularly commissions artists to create exclusive artworks and installations inspired by the heritage of Perrier-Jouët. The Maison has one of the most admired vineyards in France, situated in Côte des Blancs – also known as Champagne's "Golden Triangle." Some of Maison Perrier-Jouët's most celebrated cuvées include Perrier-Jouët Blason Rosé and Perrier-Jouët Blanc de Blancs, both of which have the Maison's characteristic fresh floral notes.
Champagne Lanson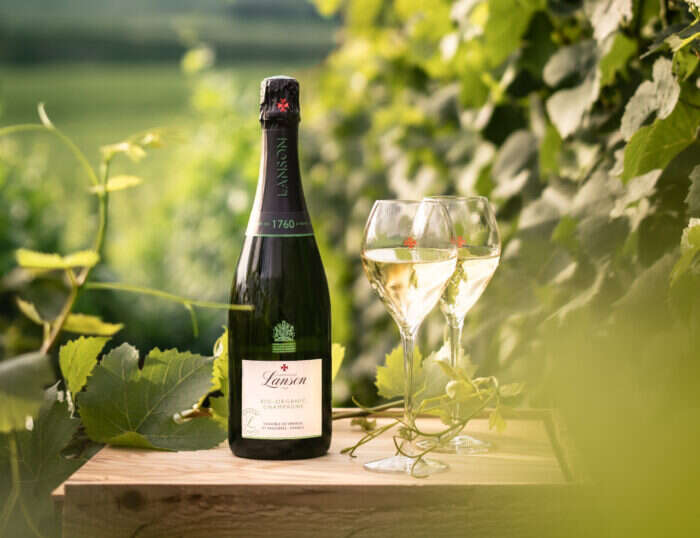 Maison Lanson has been maintaining its traditions and values since its inception in 1760, though over the years its renown has grown – the champagne it produces is now enjoyed in over 80 countries worldwide. Maison Lanson is also an official supplier to the British royal family (it has held a Royal Warrant since 1900) and is the official champagne of Wimbledon. The Maison was the first champagne house to set up a collective that helps its growers make the shift to sustainable viticulture. It also has a 100% organic and biodynamic vineyard, the Malmaison estate, which exclusively makes the only champagne that has currently achieved every organic and biodynamic certification: Lanson Le Green Label.
[See also: The Future of Champagne: Climate Change and Sustainability]
Dom Pérignon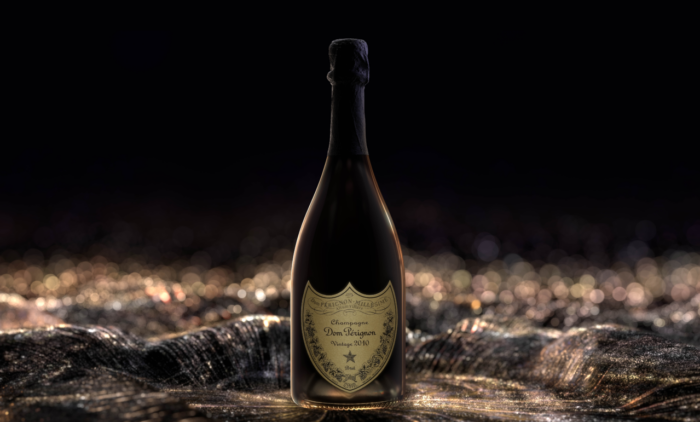 Dom Pérignon has the unique hallmark of selling only vintage champagnes – sometimes a challenge, as it means the house usually releases champagne only during a good year. The house was founded by the monk Dom Pierre Pérignon in the 17th century in the hopes of creating "the best wine in the world." To this day, Dom Pérignon's chef de cave reinvents the house style each year, using a blend of pinot noir and chardonnay grapes taken from Dom Pérignon's estates. One of the latest champagnes released by Dom Pérignon is the 2010 vintage – an extraordinary feat, as that was a particularly challenging year for growers, with part of the harvest being lost to extreme weather and botrytis mold.
See also: The Story Behind the Challenging Dom Pérignon 2010 Vintage
]
Krug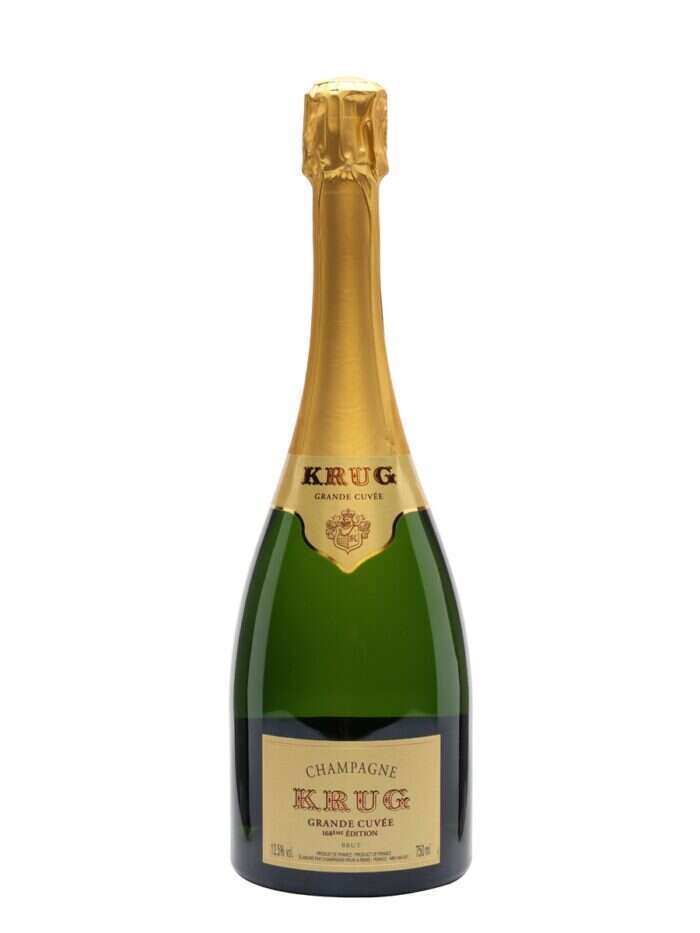 Established in Reims in 1843, Krug's founder, Joseph Krug, had the vision to create a champagne he could offer every year, regardless of how the climate changed. It seems he succeeded: Krug is currently the only Maison that creates prestige champagnes every year and has done so since its foundation. Over the years, Krug has adapted and begun using new technologies to create unique experiences surrounding the six champagnes it offers; on the back of each bottle of Krug champagne is a six-digit Krug iD that allows drinkers to discover food pairing suggestions, the story of the bottle and even unique music pairings designed to enhance the tasting.
Pol Roger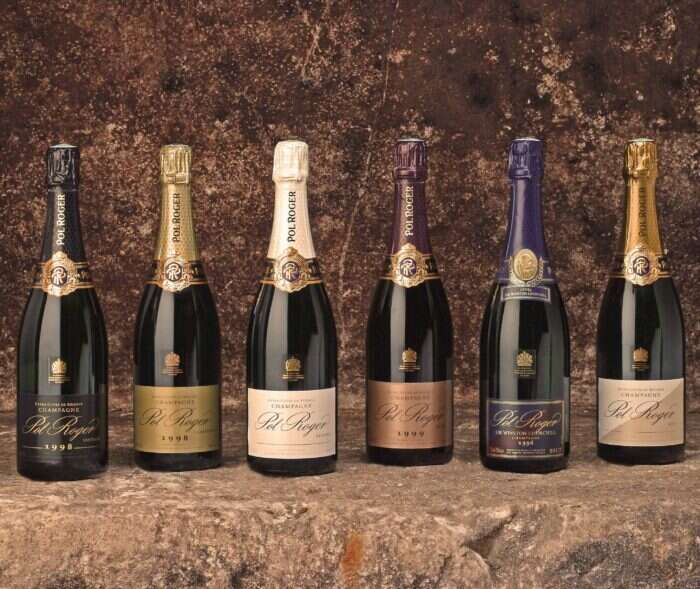 Though perhaps best known for its connections with Sir Winston Churchill, Maison Pol Roger has over 150 years of expertise when it comes to champagne. Its founder, Pol Roger, purposefully began to favor producing brut champagne, knowing this drier style was the taste the English preferred. The relationship between the Maison and Churchill dates back to a luncheon in 1945 when the prime minister and Odette Pol-Roger struck up an instant friendship. The ties between the two families are still strong; Pol Roger's Prestige cuvée is titled Cuvée Sir Winston Churchill in honor of the man and the qualities he preferred in champagne: a full-bodied character, robustness and maturity.
[See also: Alejandro Bulgheroni on Pioneering Sustainable Wine Making]
Ruinart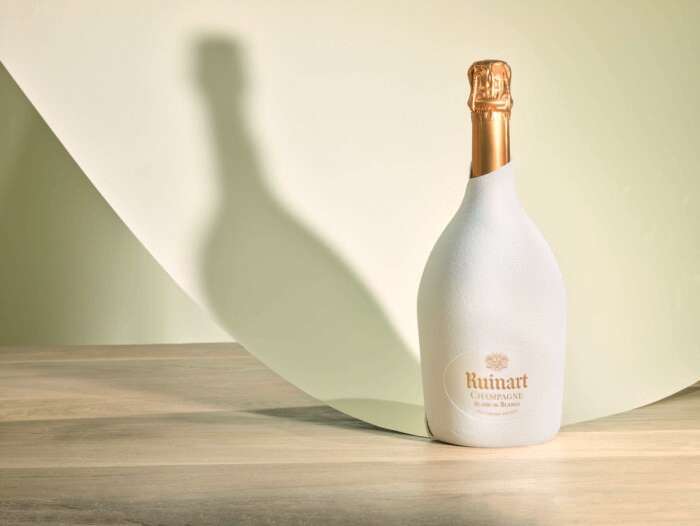 Exclusively producing champagne since 1729, Ruinart was the first house of champagne ever established and remains one of the best brands in the world. The Maison was founded in the city of Reims by Nicolas Ruinart, who was inspired by his uncle, a Benedictine monk named Dom Theirry Ruinart. Every bottle of Ruinart champagne is made with fresh, aromatic Chardonnay grapes, which are mainly harvested from terroirs in Côte des Blancs and Montagne de Reims. Safeguarding and respecting the environment is paramount for Ruinart, which is why the Maison has committed to a range of eco-commitments, including sustainable vine growing and reducing its use of chemicals. In fact, Ruinart has recently taken its eco-credentials one step further with the introduction of a revolutionary Second Skin eco-packaging.
Bollinger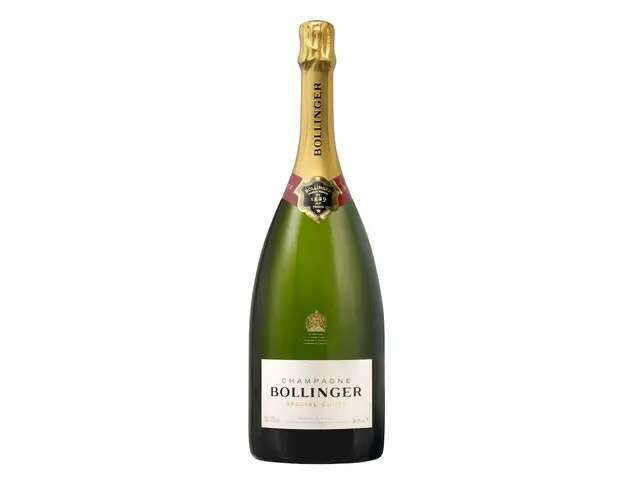 Another Maison that holds a Royal Warrant (it has held one since 1884), Bollinger's ties with the UK go a step further, into the realms of fiction: it is the official champagne of 007 and is known to be James Bond's favorite. Founded in 1829, Bollinger is a Maison that strives to create complex and elegant champagnes; its flagship bottle is the Special Cuvée, which features flavors of apples and pears, with a subtle honey undertone. In fact, in celebration of its 40-year partnership with 007, Bollinger has produced a limited edition gift box that brings the Special Cuvée with James Bond and the Aston Martin DB5.
[See also: The Best Wine Hotels in The World]
Louis Roederer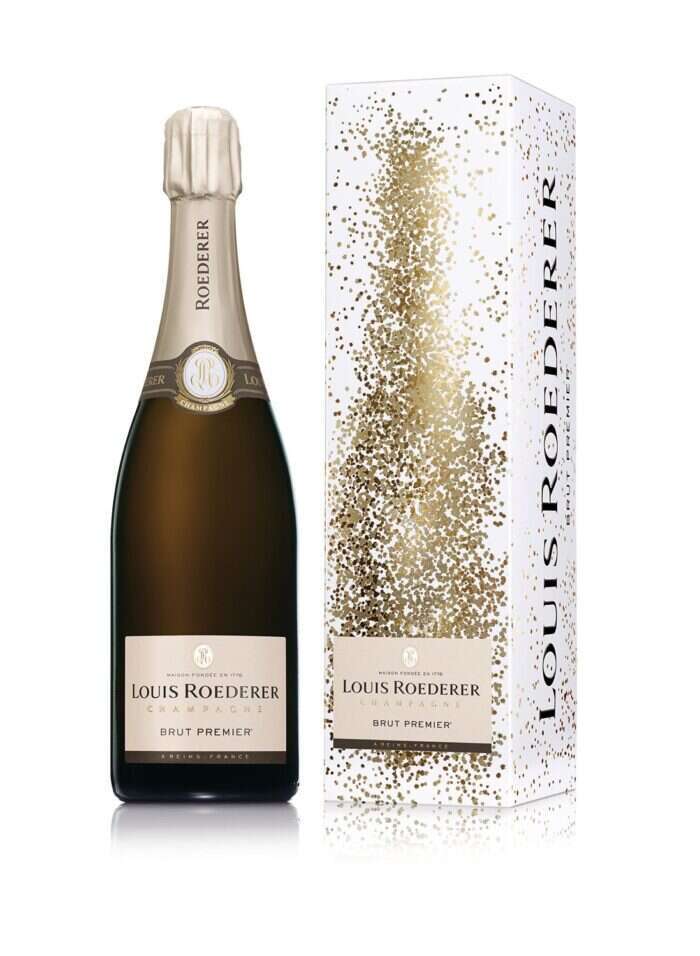 Crowned the World's Most Admired Champagne Brand in 2020, Louis Roederer would be missing if not on any list of the best champagne brands to try. Founded in 1776, to this day the Maison is one of the few champagne houses that remains a family-owned company – it is now managed by Frédéric Rouzaud, a direct descendent of Louis Roederer. The Maison owns almost 600 acres of vineyards in the finest areas of Champagne, which allows the quality of the grapes to be carefully controlled and results in its cuvées having rich, complex flavors. As of March 2021, the Maison will complete the first stage of its move toward greener viticulture, as half of Louis Roederer's vineyards will be officially certified as organic.
Taittinger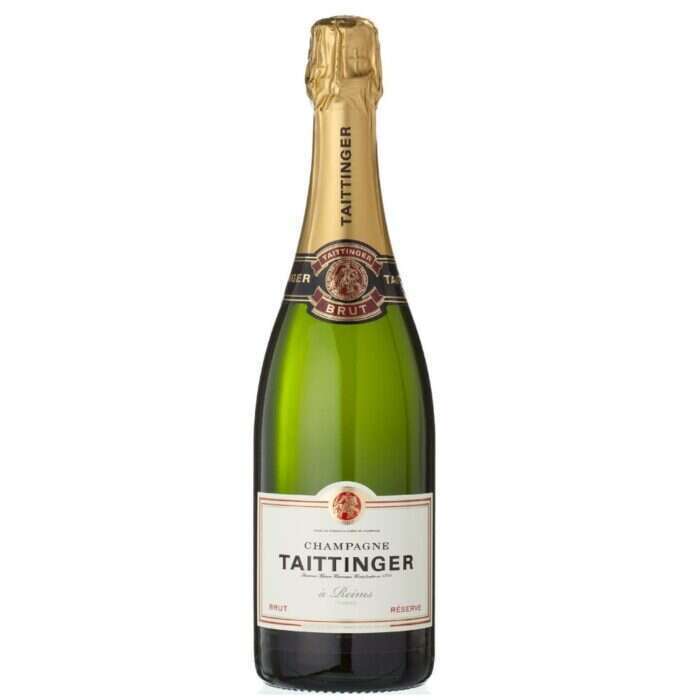 As one of the few big Champagne houses still managed by the family on the label, it's safe to say Taittinger knows a thing or two about making exceptional bubbly. Today, Pierre Emmanual Taittinger continues to run the business alongside his son, Clovis, and daughter, Vitalie. As the third largest vineyard owner in Champagne (with a sprawling estate of over 700 acres) the family grows the highest quality Chardonnay, Pinot Noir and Pinot Meunier grapes. The signature Brut Reserve is a must-try. Known for its unusually high proportion of Chardonnay in a non-vintage Champagne, this unique bottle is a crowd-pleaser, delicately balancing subtle flavors of brioche, honey and fresh fruit.
[See also: Responsible Wineries Creating Sustainable Fine Wine]