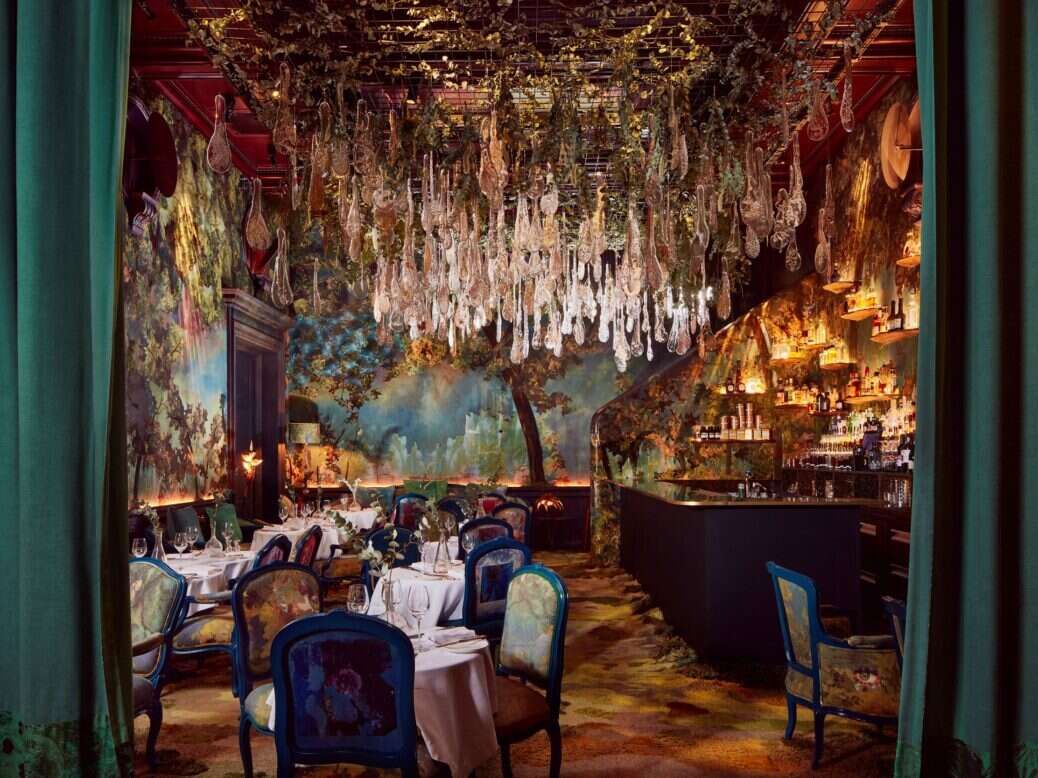 Sketch is no stranger to the weird and wonderful; far from it. Long time champions of the eccentric and eclectic, the three-Michelin-star restaurant, which is celebrated across the world for its exploration and experimentation of art and cuisine, has seen it annually participate in the London Design Festival.
This year, as part of its annual Art & Design program opening during the festival, Sketch is presenting an exhibition entitled Crafted Wonder, which seeks to explore the realm of hand-made forms through entwining artistic expression with visionary design.
Open to the public from 15 September to 16 October, the Mayfair based restaurant has invited three prominent artist and design studios to reimagine Sketch's iconic spaces, including the Reception, the Glade, and the East Bar & Pods, the latter of which guests will know to be the world-famous egg-shaped toilets.
[See also: Sketch Celebrates King Charles III's Coronation in Bloom]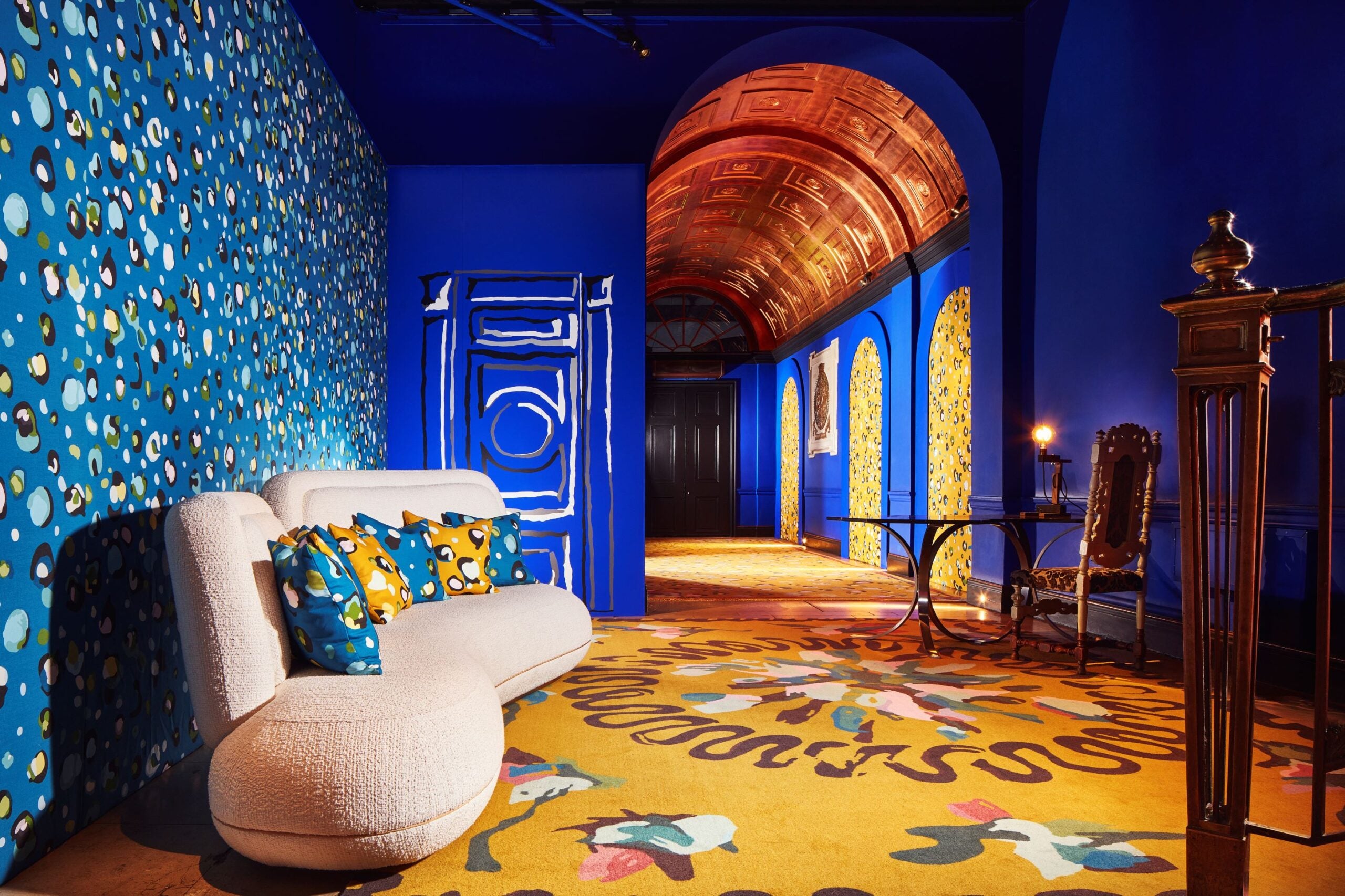 The Reception features an instillation by French rug atelier La Manufacture Cogolin that focuses upon its collaboration with late designer Christian Bérard. Inspiration was drawn from modernist hues sourced from the company's archives of the 1930s-50s for a final product that sees the space totally covered in the house's design patterns upon a bright blue background.
The Glade, on the other hand, is subject to a special edition chandelier, courtesy of Lasvit, world-leaders in glass artistry. Designed to echo The Glade's botanical aesthetic and ambience, the piece is compromised of hundreds of meticulously hand-made glass pieces that symbolize the union between nature and craftmanship.
Lastly, London-based designer Julian Carter has taken over the East Bar & Pods at Sketch for London Design Festival with his installation of interlocking square cubes made from thin steel rods.
[See also: The Best Afternoon Teas in London]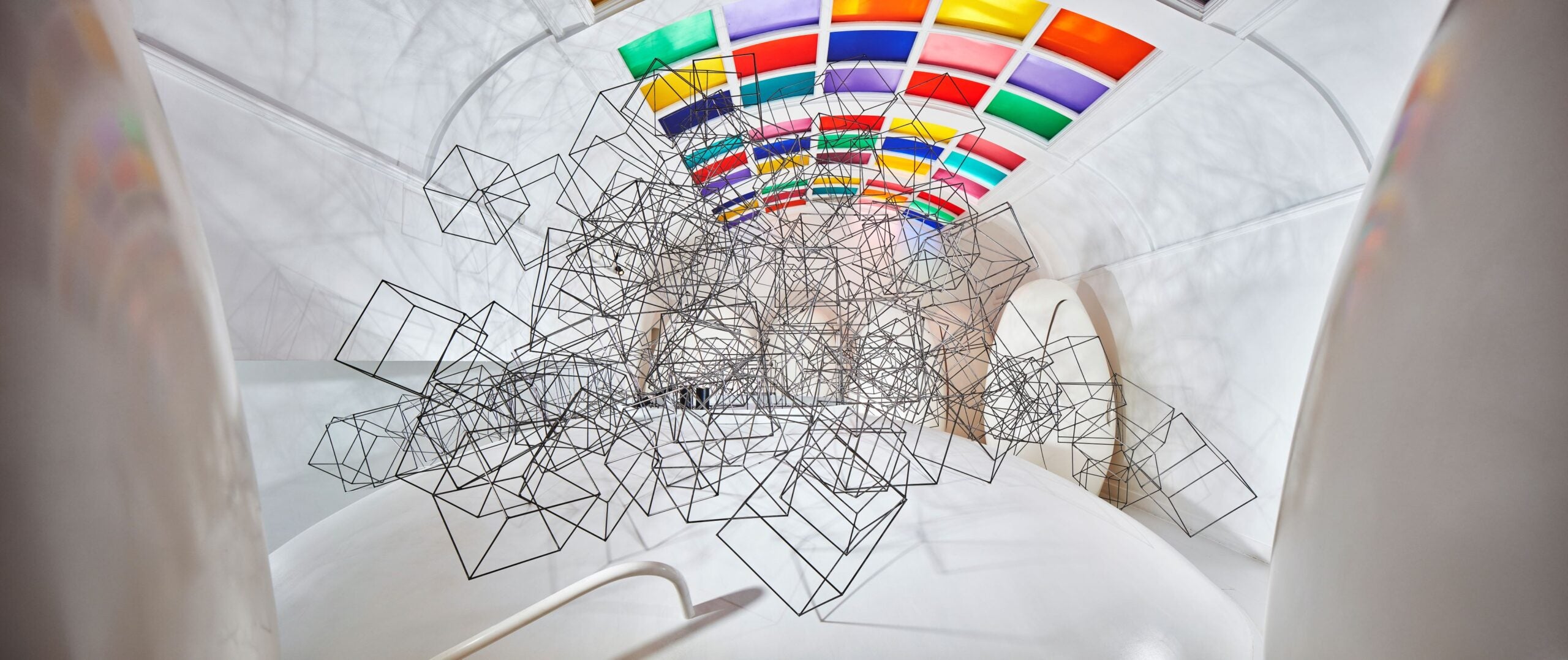 "I was inspired by sketch's legendary sense of playfulness and unbridled creativity, resulting in a concept that is full of surprises and a little unruly," Carter elaborated.
"The formality of the frames become disrupted, giving way to myriad lines and negative shapes like a vast three-dimensional line drawing – elemental, interconnected and interdependent."
To further celebrate each installation, the creative bar team has curated three bespoke cocktails available at Sketch during London Design Festival, whilst the restaurant's pastry team has crafted a limited-edition cake, available in the Parlour.
[See also: A Guide to All Three-Michelin-Star Restaurants in the UK]