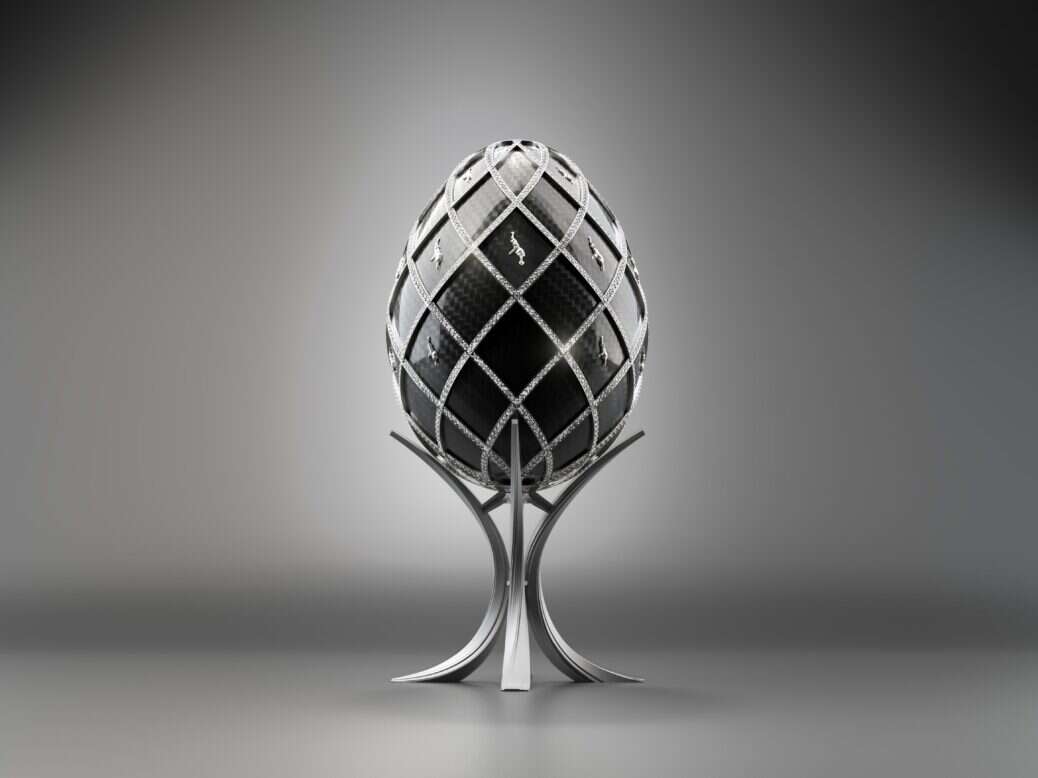 Sometimes an object is so opulent, so outrageously over-the-top, that you have to question what could possibly have inspired it. Enter the Asprey Bugatti Egg Collection.
The luxury car manufacturer and British designer haven't teamed up to create a knock-off Fabergé (although, admittedly, the diamond-encrusted creation does have a whiff of Imperial Russia about it).
Instead, the new collection stems from something Ettore Bugati's father once said to him: "The purest perfect shape of nature is the egg". It's not the first time the car manufacturer has turned to curved, flowing lines in its designs. In fact, one of the most distinctive features of Bugatti vehicles – the oval-shaped grille – is also said to derive from the egg.
[See also: Peter Harrington to Sell Rare Shakespeare Folios for $10.5m]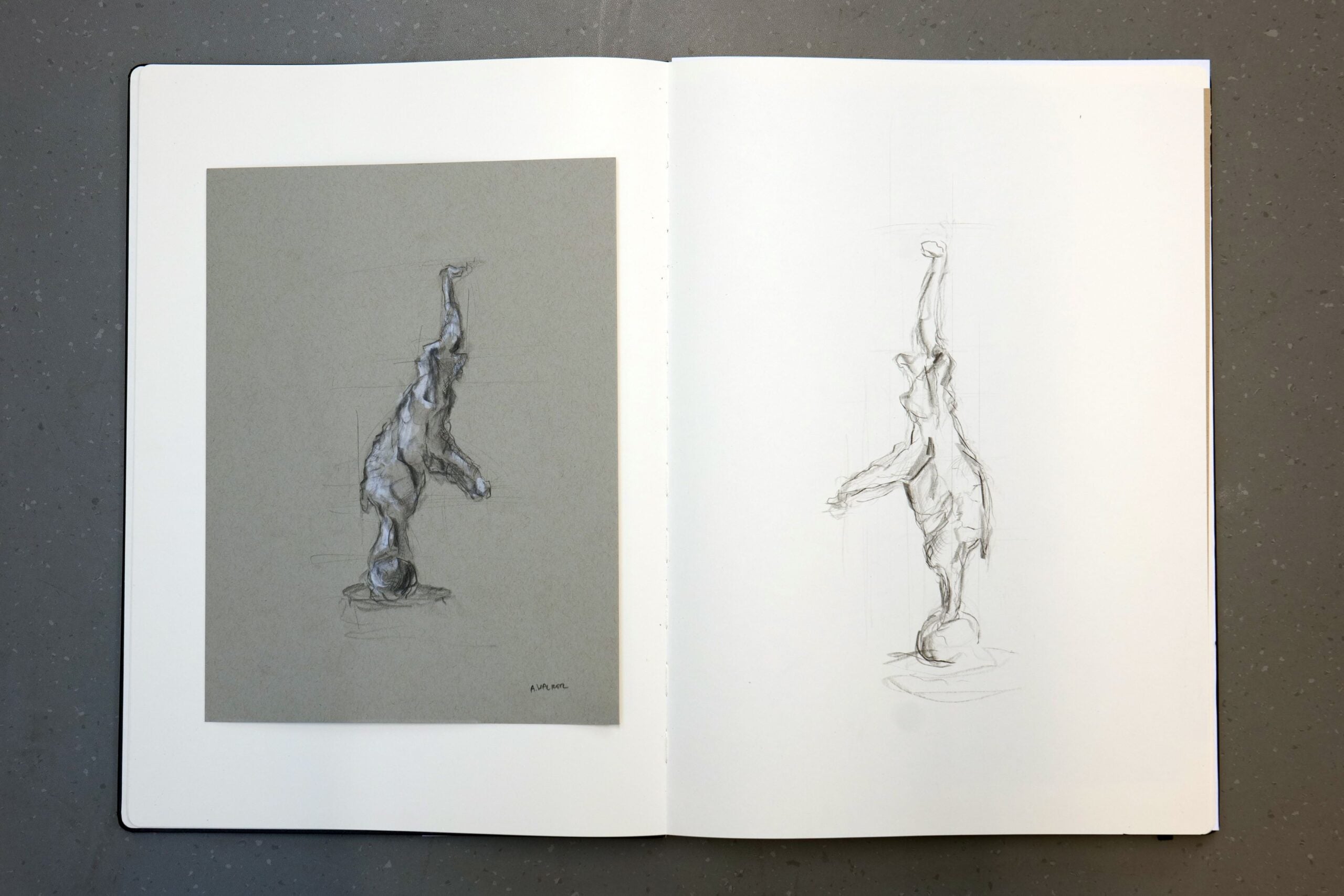 Now, Bugatti has gone one step further, joining forces with Asprey Studio to craft a limited-edition egg collection – producing both a physical object and NFT generative artwork.
The precious eggs are crafted from carbon fibre and encased within a sterling silver diamond weave lattice. Each egg is adorned with miniature dancing elephants – the mascot that appeared on the bonnet of the Bugatti Type 41 Royale (based on a sculpture designed by Ettore's brother Rembrandt).
Asprey Studio traveled to Bugatti's home in France and used a 3D scanner on the bonnet of one of the few remaining Type 41 Royale cars to recreate the mascot from silver in perfect detail. The eggs are finished with a hinged Asprey diamond door which opens to reveal a scene of the Chateau Saint Jean (the home of Bugatti in Molsheim) complete with a sterling silver Bugatti Type 41 Royale Esders replica.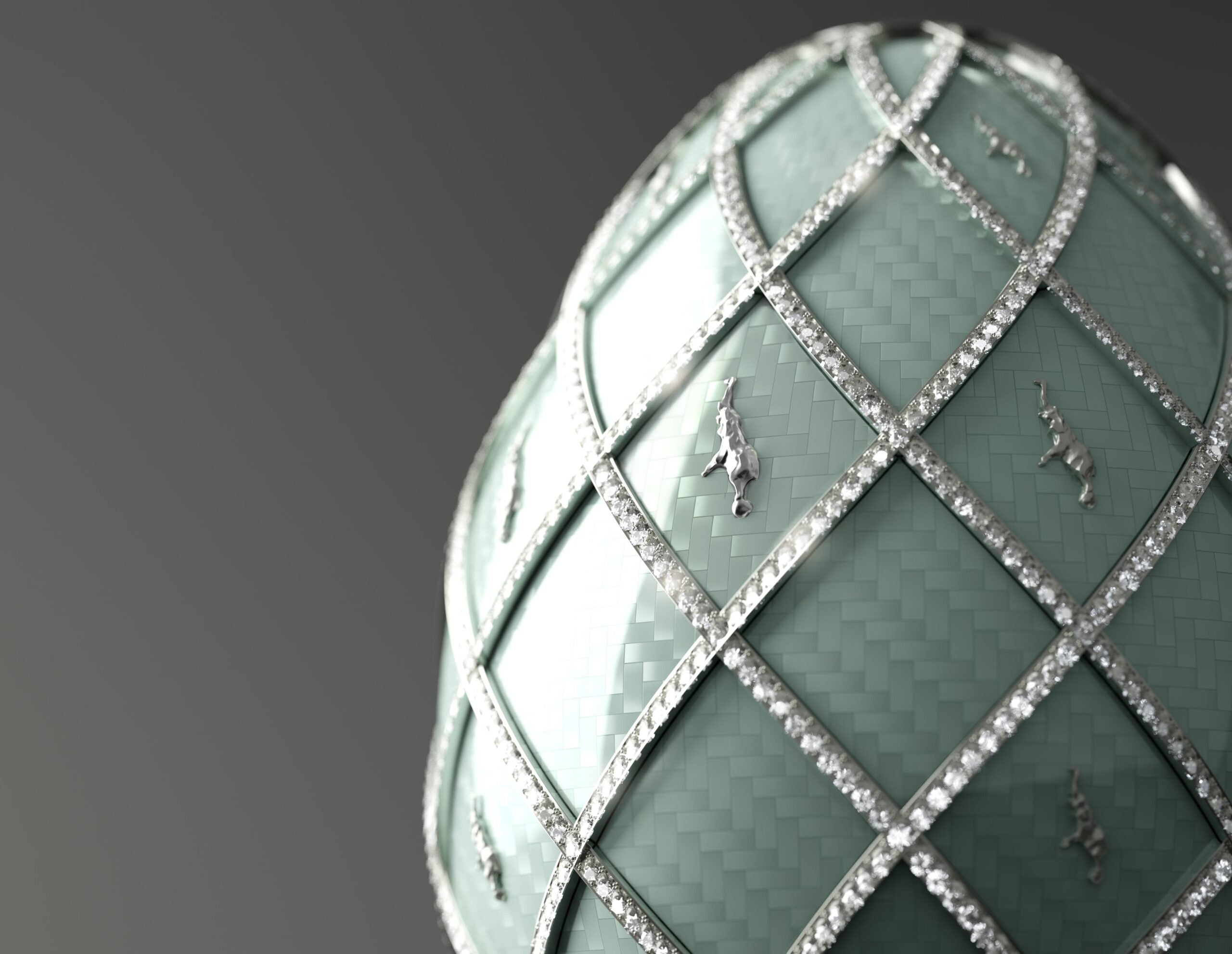 If you're hoping to get your hands on one of the extravagant eggs, you'll need to move quickly. Just 111 eggs will be made, each with an NFT generative artwork coded by Metagood. Most of the eggs will be black (with prices ranging from $20-50k), but the final 12 are customizable and will be available in several colors starting at a cool $200,000.
"Ettore Bugatti believed in aesthetic engineering, creating art out of each component of his vehicles," said managing director at Bugatti International, Wiebke Stahl. "He saw the world through the eyes of an artist, taking inspiration from the work of his creative family. We maintain these values to this day at Bugatti, working closely with our partners like Asprey to create objet d'art in the vision of our founder."
He continued: "The creation of the Asprey Bugatti Egg Collection is a wonderful homage to our history and the creations of Ettore, designed with the pioneering spirit and attention to detail that led to his brand becoming revered throughout the world."
[See also: The Macallan Creates New York Single Cask Edition for Auction]