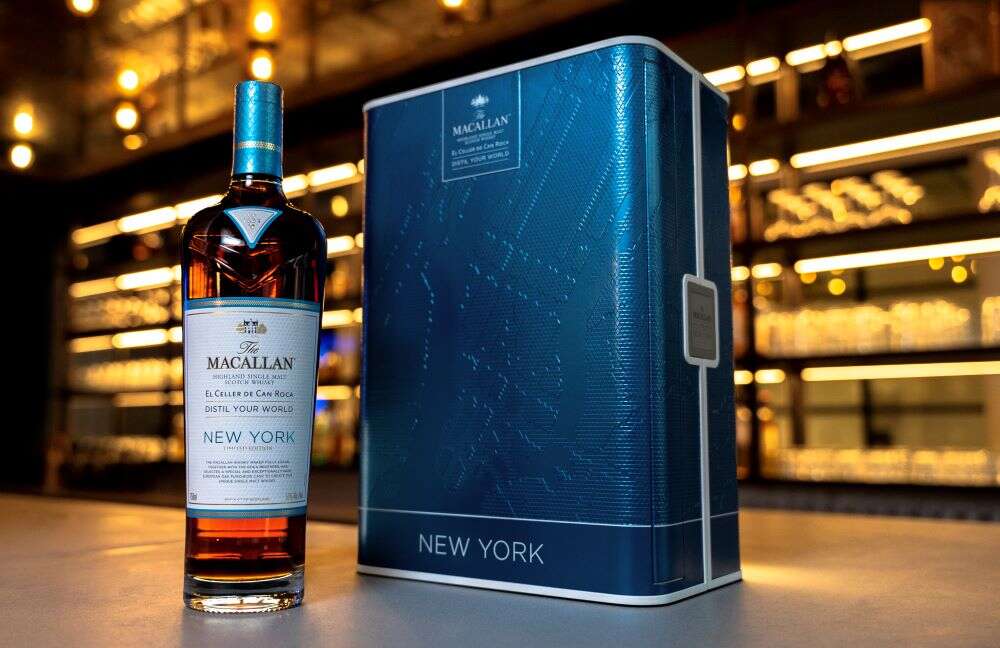 Seeing a bottle of The Macallan whisky at auction is nothing new. Due to its limited supply and huge demand, bottles are often sold for significant profits on the secondary market. The Macallan New York Edition, released last year, was virtually unobtainable until it turned up on whisky auction sites and sold for many times the SRP.
Those fortunate enough to own a bottle of that New York Edition now have something even more elusive to chase: a Single Cask Edition limited to just two (yes, two) bottles. Making it harder still, The Macallan is keeping one of those bottles in its archive. So, one bottle for all The Macallan fans in the world. Naturally, the auction house is the only thing for it.
But this isn't a profit-chasing venture. The Macallan are donating all the proceeds to a carefully-chosen charity, ChaShaMa, a non-profit arts organization that transforms unused real estate into affordable work and presentation spaces.
[See also: Kirsteen Campbell on Making the World's Oldest Whisky]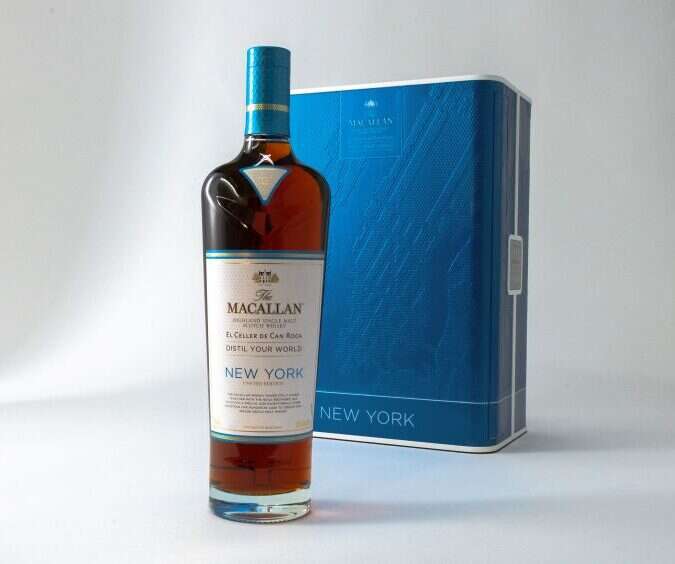 Sotheby's, the chosen auction house, estimates that between $30,000-$80,000 will be raised by the sale of the bottle. Considering the original released had over 3,000 bottles and has sold for as much as $22,000 online, you should expect the upper estimate to be tested.
But other than its status as a one-of-two whisky from the world's leading luxury distillery, what makes it so special? First of all, single casks from The Macallan have become vanishingly rare, as has anything bottled over 50% ABV. This has been bottled at a punchy 55% to offer the full Macallan experience.
The whisky, aged in a European oak sherry puncheon since 2002, has an intensely deep color and a flavor profile to match. Notes from the distillery include chocolate covered peanuts, sweet candy and a hint of cherry blossom – flavors associated with the city it is named after.
[See also: The Most Exclusive Scotch Whisky Experiences]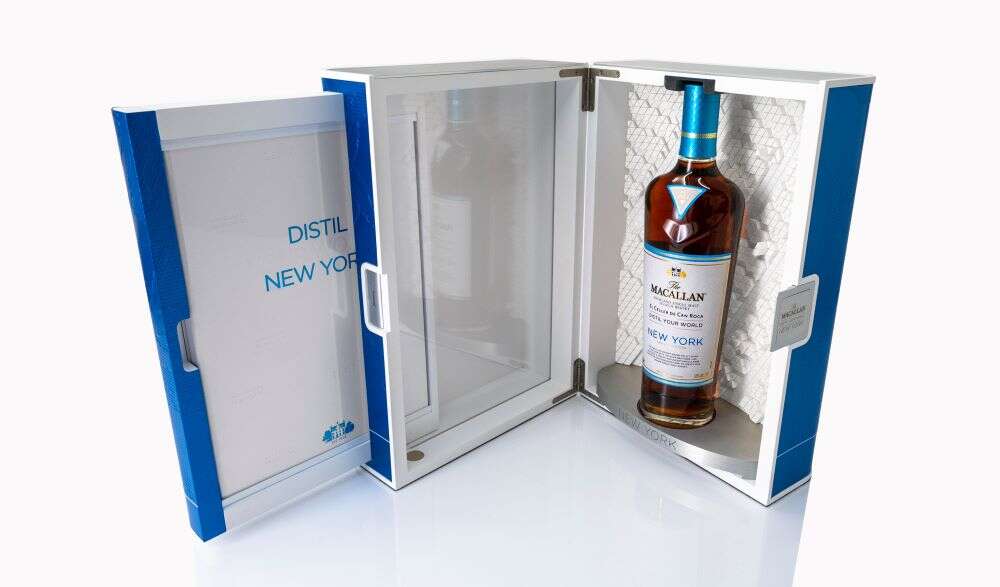 As with the original New York Ediiton, and the Distil Your World London Edition, this whisky has been created in collaboration with the Roca brothers, the culinary geniuses behind three-Michelin-starred El Celler de Can Roca. They worked with whisky maker Polly Logan to find a cask that captured the depth and soul of New York City and brought its spirit to life.
The whisky comes in a beautiful blue presentation case featuring an engraved aerial map of New York. Inside, there is a booklet detailing the journey behind the whisky's creation and is signed by the people behind it. The winning bidder will also be invited to dine at El Celler de Can Roca with three guests.
Jonny Fowle, Sotheby's head of whisky and spirits, North America and EMEA, said: "It is always a huge event in the world of collectible whisky when Sotheby's partners with The Macallan to release an exclusive whisky.
"Owning a unique bottle is the ultimate goal for whisky collectors, and this is the only opportunity for the world's most dedicated collector to obtain an elevated single-cask, high strength version of the venerable Distil Your World New York."
The Macallan New York Single Cask Edition Tasting Notes*
Color: Maple
Nose: Peanut brittle, candy, sweet oak and poached pear, with a hint of cherry blossom
Palate: Chocolate covered peanuts with syrup sponge, raisins, sweet oak and lemon peel
Finish: Medium sweet with peanut and oak
ABV: 55%
The Sotheby's auction is now live and closes February 10 at 10:01AM EST. Click here to bid.
*Notes supplied by The Macallan