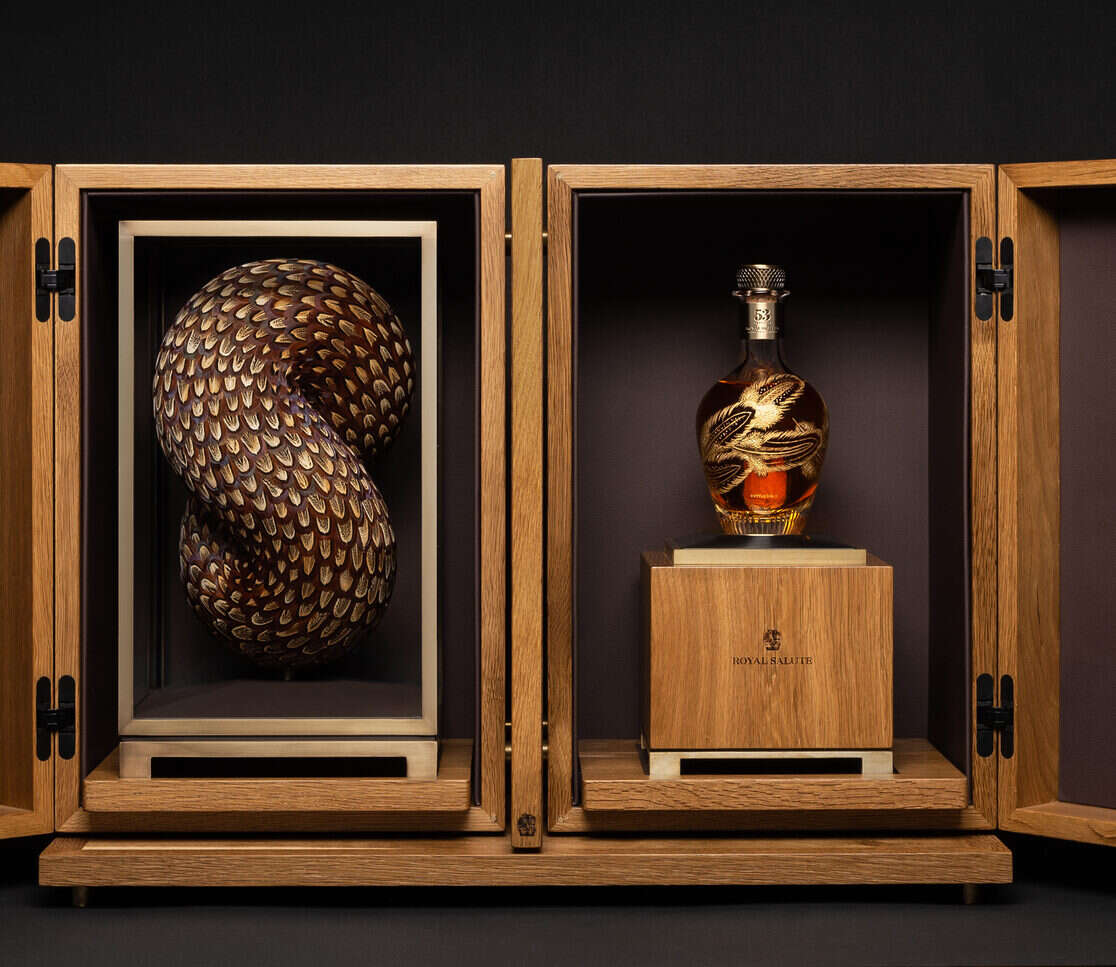 Royal Salute has revealed its new expression, The Royal Salute Forces of Nature by Kate MccGwire. The expression, which is to be the first iteration from Royal Salute's new pinnacle collection, is titled The Art of Wonder.
Delicately crafted by Royal Salute master blender Sandy Hyslop, the inaugural volume within the Art of Wonder collaboration is called the 53 Year Old blend, one of the oldest age statements ever released by Royal Salute.
Paying homage to the year of 1953 – the year Her Majesty Queen Elizabeth II was crowned and the year Royal Salute was established – the 53 Year Old blend opens with a fruity scent to the nose, boasts notes of berries, candied walnuts, and sweet toasted oak, ultimately rounding off with a rich finish.
[See also: Royal Salute Reveals New Eco-Friendly Packaging]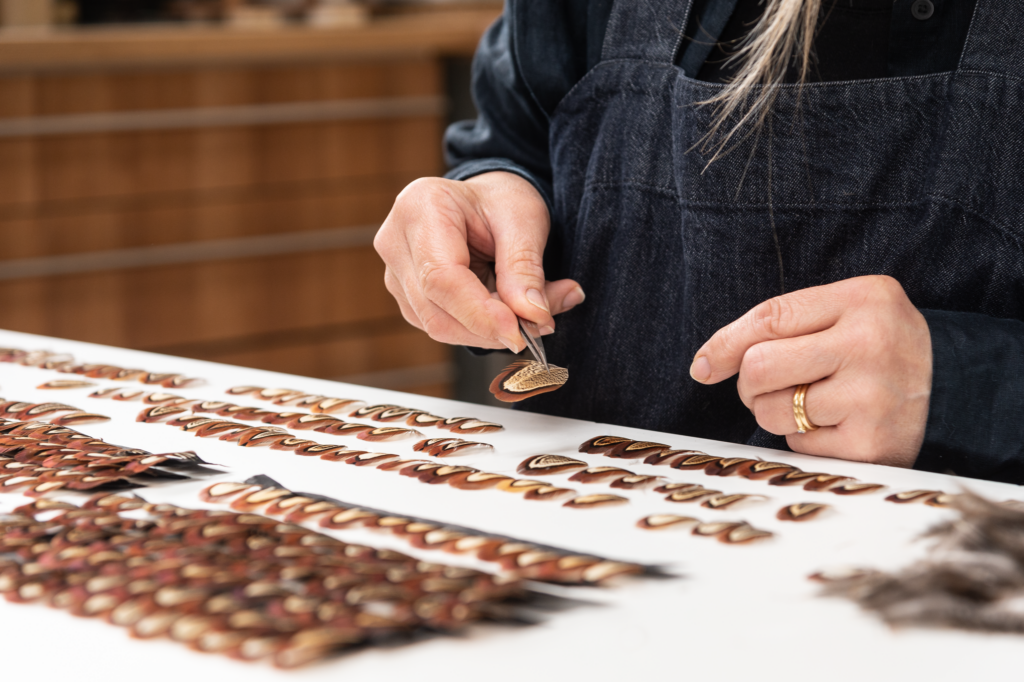 "For the first volume from the Art of Wonder collection, I wanted to create an outstanding expression that reflected Royal Salute's desire to push individual craft beyond expectation," said Hyslop. "To do that, together with my expert team, we crafted an opulent 53 Year Old blend, one of the highest ages we have ever released."
"This is a thrilling moment, and it's been a privilege to blend such rare and precious whiskies at the pinnacle of what is achievable with delicate high-aged stock laid down by my predecessors."
The whisky is housed in decanters individually handblown by artisan glassmakers, Dartington Crystal. Pieces of art in their own right, each decanter is gilded in 24-carat gold leaf and engraved with intricate feathers and curves inspired by Kate MccGwire's spectacular sculptures.
The collaboration with the Norwich-born artist, celebrated for her abject structures that explore and challenge the boundaries of aesthetics and space, will be of particular excitement to both the luxury drinks and high art worlds. Having exhibited her works in solo exhibitions across the globe, it was in Scotland – where Royal Salute has its distilleries – that MccGwire drew inspiration from for her collaboration.
"After visiting the Stathisla distillery, I was also inspired by Royal Salute's copper whisky stills, and have used the material in two of the pieces I've created, Protean and Plethora," MccGwire said.
"I was inspired by the unpredictable and ever-changing 'forces of nature' that influence the forms and energy that embody my sculptures," she continued. "The three pieces I have created exclusively for Royal Salute celebrate the world of whisky and use regal pheasant feathers, which are so beautifully figured with luminous amber in the brown, reminiscent of a well-aged blend."
The Royal Salute Forces of Nature by Kate MccGwire is highly limited, with only 21 editions available on the market and available for purchase for $90,000.