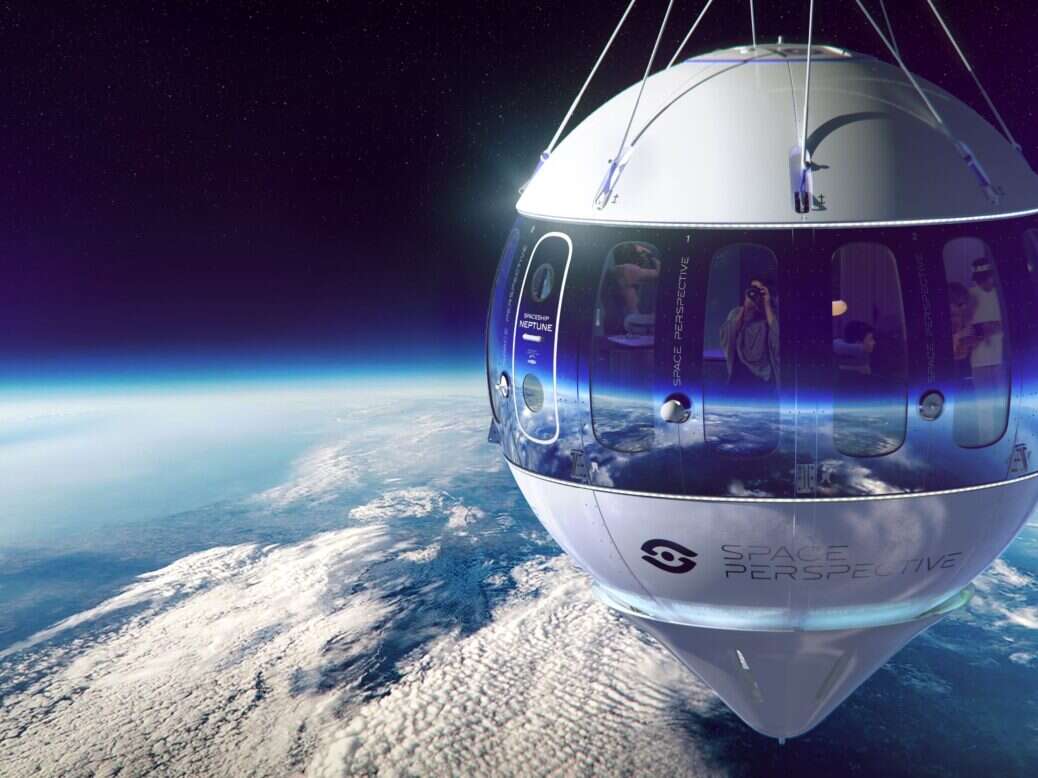 Space Perspective, the world's leading luxury space travel company, unveiled today the patent-pending Spaceship Neptune capsule design. Now in production at the company's state-of-the-art campus located near its Operations Center at NASA's Kennedy Space Center in Florida, the design is the result of thousands of virtual flight tests and simulations.
The only carbon neutral, zero emission way to travel to space, Spaceship Neptune boasts a spherical exterior that maximizes the 360-degree panoramic views through the largest ever windows to be taken to the edge of space, exclusive to Space Perspective. Also featured in the design is the luxurious Space Lounge, in which reclining seats, a bar, and a restroom have been included to further the comfort of Spaceship Neptune's passengers.
"Space travel presents a new realm of exciting challenges and creative thinking," Dan Window, Experience Design Lead, and Isabella Trani, Experience Designer, announced in a joint statement. "As design specialists we have integrated the travel experience and aesthetic – from head room and groups of Explorers being able to move around comfortably within Spaceship Neptune from chair to restroom to bar – to, of course, maximizing the once-in-a-lifetime views. We now also have an exterior aesthetic that is every bit as powerful as the interior revealed in April – the engineering team have delivered an unsurpassable outcome in relation to performance and safety.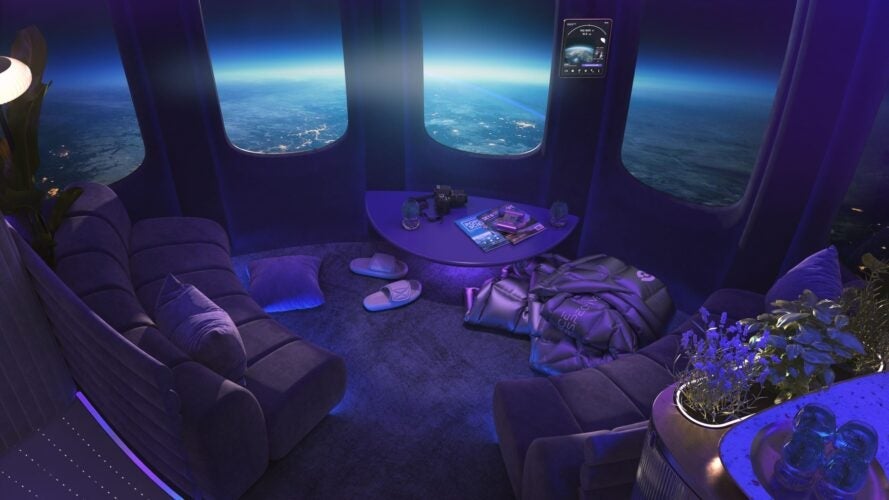 [See also: Jane Poynter on Bringing Sustainable Space Tourism to Life]
"As transportation designers, we are always looking to drive forward how and where we can take people next. Space travel is at the pinnacle of that, which is why we are excited to be working with Space Perspective to play a part in shaping this incredible experience."
With NASA declaring water to be the lowest risk way to land spacecraft, the patent also includes a proprietary splash cone, which ensures a gentle and safe ocean landing. This will be swiftly followed by Space Perspective crew retrieving passengers by ship, ensuring total commitment to passenger safety and comfort in all avenues of the experience.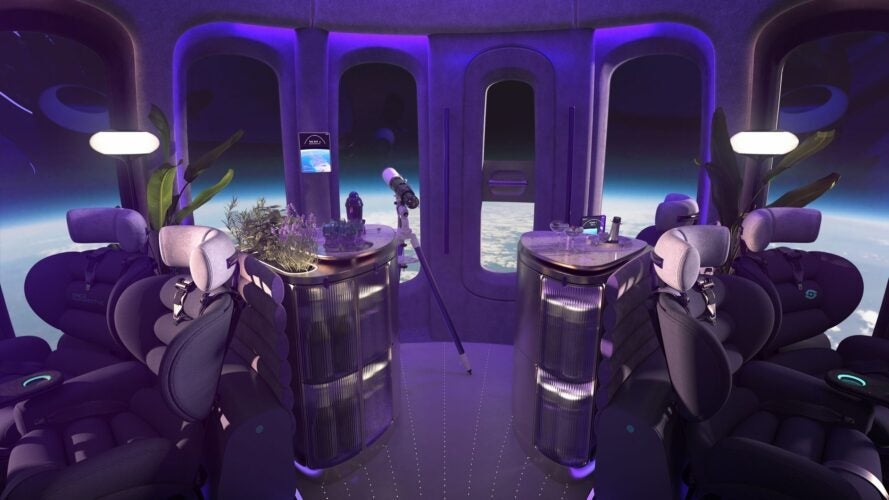 Determined to revolutionize space travel, Spaceship Neptune's guests will safely ascend to the edge of space in a pressurized, climate-controlled capsule, propelled by a patented SpaceBalloonTM, to offer the immersive, previously unprecedented experience of absorbing the phenomenal vastness of space and Earth.
Commercial flights are targeted to begin towards the end of 2024, and with almost 900 tickets sold to date, Space Perspective is currently taking reservations for 2025 and beyond. Tickets are priced at $125,000 per person.
[See also: Onboard the Sustainable Airship Bound for the North Pole]