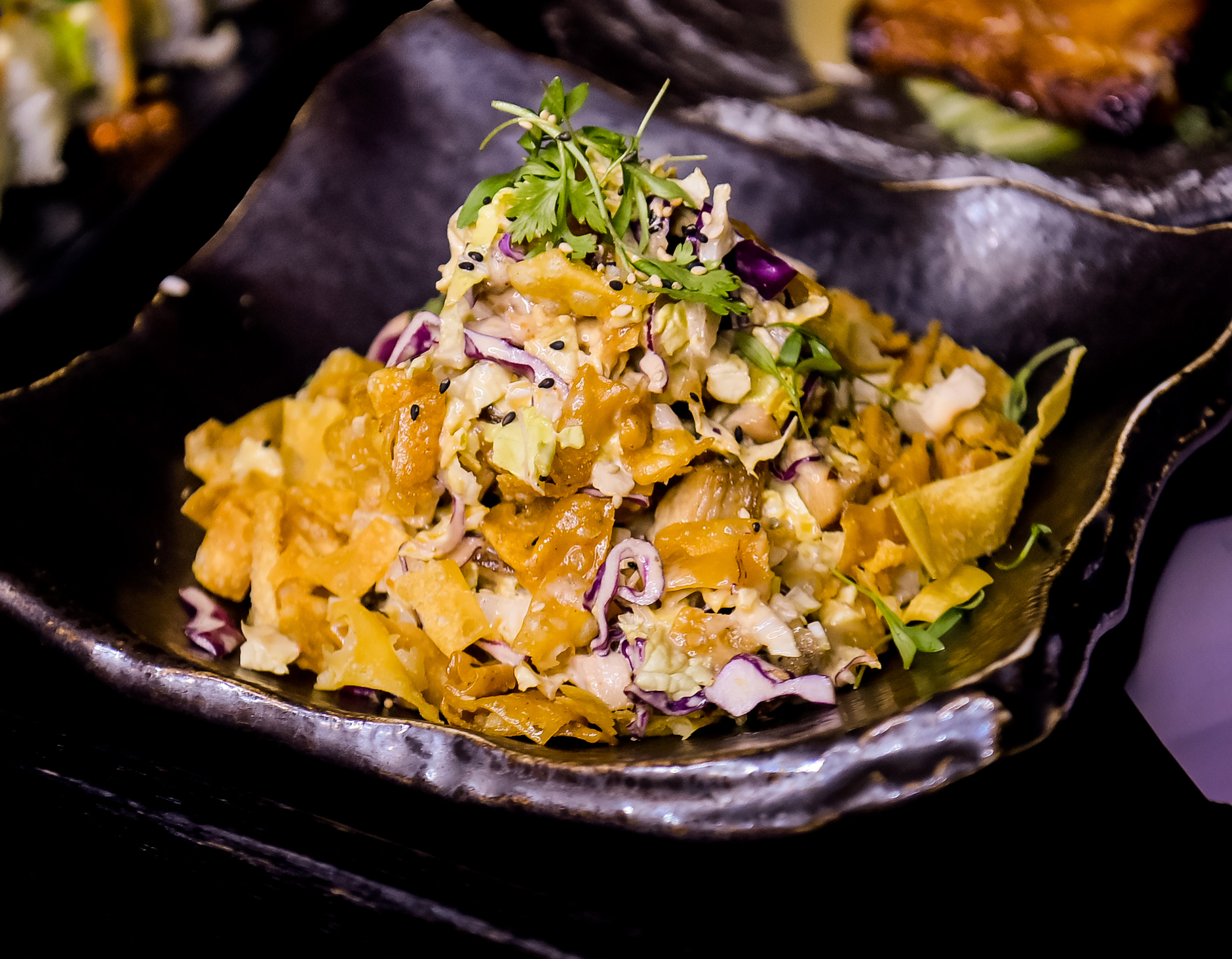 As Chinese New Year approaches, Elite Traveler explores the luxury side of the country's greatest exports: cuisine. With countless Chinese restaurants worldwide, we have carefully curated a list of eight of the very best while covering the four corners of the globe.
Although the street foods of Shanghai and Beijing is, and will always be, adored, Chinese cuisine has carved a permanent place in the fine dining industry. From Las Vegas to London and Dubai to Sydney, this guide covers all four corners of the world to underline just how far China's culinary influence has spread.
Imperial Treasure | Shanghai
Where better to start than arguably the finest Cantonese restaurant in China? Only eight restaurants in the whole of Shanghai have been awarded two Michelin stars, and Imperial Treasure is one of only several to have done so with a menu full of traditional dishes.
Among an array of fantastic offerings includes the longstanding favorite, Sautéed Yellow Cream Crab with Glutinous Rice and the Slow-cooked Pork Belly in Brown Sauce served with steam buns. Sounds simple? Imperial Treasure specializes in turning common Chinese dishes into something special by using only the finest ingredients.
For more information, visit www.imperialtreasure.com
Kai Mayfair | London
Malaysian-born Bernard Yeoh and his team of culinary experts have been bringing their self-proclaimed "liberated Chinese cooking" to the heart of London's up-market Mayfair for 26 years. First opened in 1993, it took until 2009 to win its first Michelin star, but it has held onto it ever since.
Menu highlights include the Nanyang Chilli Lobster, which is a mixture of lobster, king prawns, scallops & crab-meat served with crispy bao, and the Black Pepper Beef, which can be made with a Scottish fillet or Kagoshima Wagyu.
For more information, visit www.kaimayfair.co.uk
Buddakan | New York
The incredible Far East flavors of Buddakan seem juxtaposed in a grand and old-fashioned setting, but somehow it just works. Oversized chandeliers and long tables shout 16th-century Paris, but the food on offer is a wonderful example of traditional Cantonese cuisine.
A luxury 13-course tasting menu will take you on a full sensory tour of Chinese culture with highlights including the Crispy Smoked Salmon Dumplings and Glazed Alaskan Black Cod.
Buddakan is also celebrating Chinese New Year with a Dim Sum Brunch. The event will include a performance from Luen Hing Lion Dancers with music provided by DJ Timka. A traditional tea service and tray passed dim sum will be served alongside the a la carte menu.
For more information, visit www.buddakannyc.com
Shanghai Terrace | Chicago
Located in The Peninsula in Chicago, Shanghai Terrace offers some of the best Cantonese cuisine in the city as well as spectacular views over its skyline.
To celebrate the year of the pig, Shanghai Terrace is offering a special menu created by experienced chef Elmo Han. The prix fixe menu offers modern twists on traditional dishes such as Australian Red Abalone, Five Spices Duck and Xo Beef Tenderloin and is available from February 1st through February 8th.
The Chinese New Year menu is priced at $158 per guest. For more information, visit www.peninsula.com
Mr. Wong | Sydney
An intimate setting this is not. Situated over two floors with 240 covers, Mr. Wong promises to deliver traditional Cantonese food in a larger-than-life style.
Executive chef Dan Hong has created a special menu for Chinese New Year menu including Black Truffle Fried Rice and Whole Murray Cod. A special dim sum of Pork Belly Charsiu and Black Truffle Puff is also recommended.
The Chinese New Year menu is available February 1st through February 14th. For more information, visit www.merivale.com/venues/mrwong
Hakkasan | Las Vegas
There are arguably better versions of Hakkasan in the world with its two locations in London (Mayfair and Hanway Place) both boasting a Michelin star. However, neither of those manage to combine a fine Cantonese dining experience alongside a super-club.
If you are looking for a hedonistic Chinese New Year, Hakkasan Las Vegas is the place to be. The restaurant is situated on the first level of the main dining area known as the "Cage" and is headed by chef Pinyo Sae Wu.
The menu offers contemporary classics such as Stir-fried Black Pepper Rib–eye Beef with Merlot and Roasted Silver Cod with Champagne and Chinese Honey.
After your meal, you can take a trip to the dance floor to shake off those excesses with superstar DJ Calvin Harris a regular performer.
To make a reservation, visit www.hakkasannightclub.com/restaurant/
Buddha-Bar | Dubai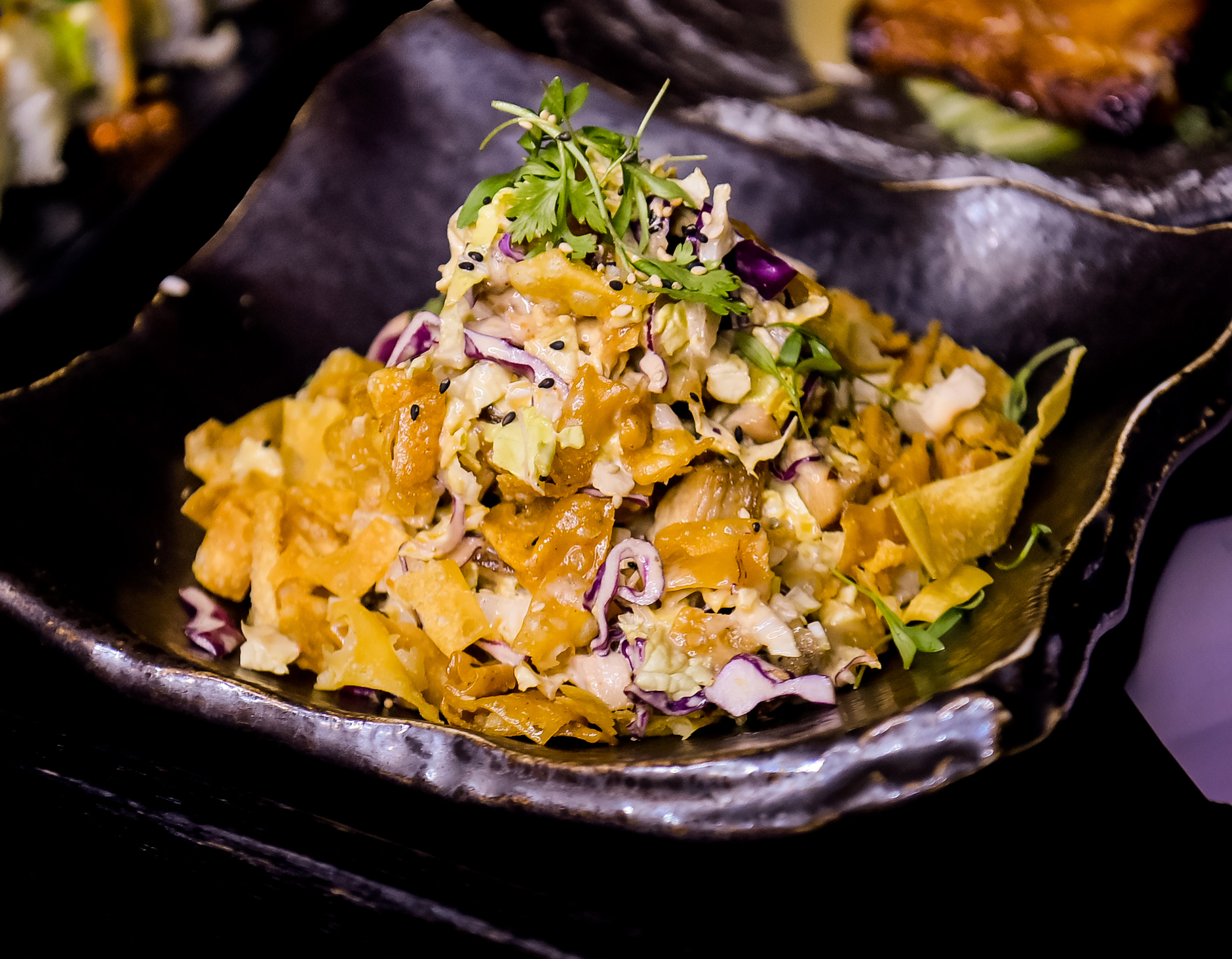 The Buddha-Bar Dubai has become a must-do experience for culinary conscious tourists with its striking two-storied venue. The twinkling lights of the Dubai Marina flood in through the large bay windows while opulent chandeliers hang overhead.
But Budda-Bar Dubai is not just a treat for the eyes. Their innovative menu blends the best of China, Japan and Thailand with signature dishes including Alaskan King Crab Tempura and Roasted Chinese Duck.
On February 15, they will transport diners to 1920s Shanghai with authentic Chinese performances complimenting a specially-created menu that includes traditional dishes like Five Spice Chicken Salad and Wok-fried Sea Bass in Sweet and Sour Sauce.
For more information, visit www.buddhabar-dubai.com/ 
Min Jiang | London
Situated on the 10th floor of the Royal Garden Hotel and overlooking Hyde Park, Min Jiang offers the most authentic Chinese culinary experience in London.
To celebrate the year of the pig, they have devised a special eight-course Lunar New Year menu. This includes dishes such as Braised Pork Belly, Abalone, Nussels, Sea Moss and Shitake Mushroom and Deep Fried Bean Curd with Bamboo Pith in Oyster Sauce.
However, if tasting menus are not your thing, opt for the restaurant's popular Duck & Champagne experience. Their legendary wood-fried Beijing Duck will be carved in front of you by an expert and served alongside a bottle of Louis Roederer Champagne.
For more information, visit www.minjiang.co.uk