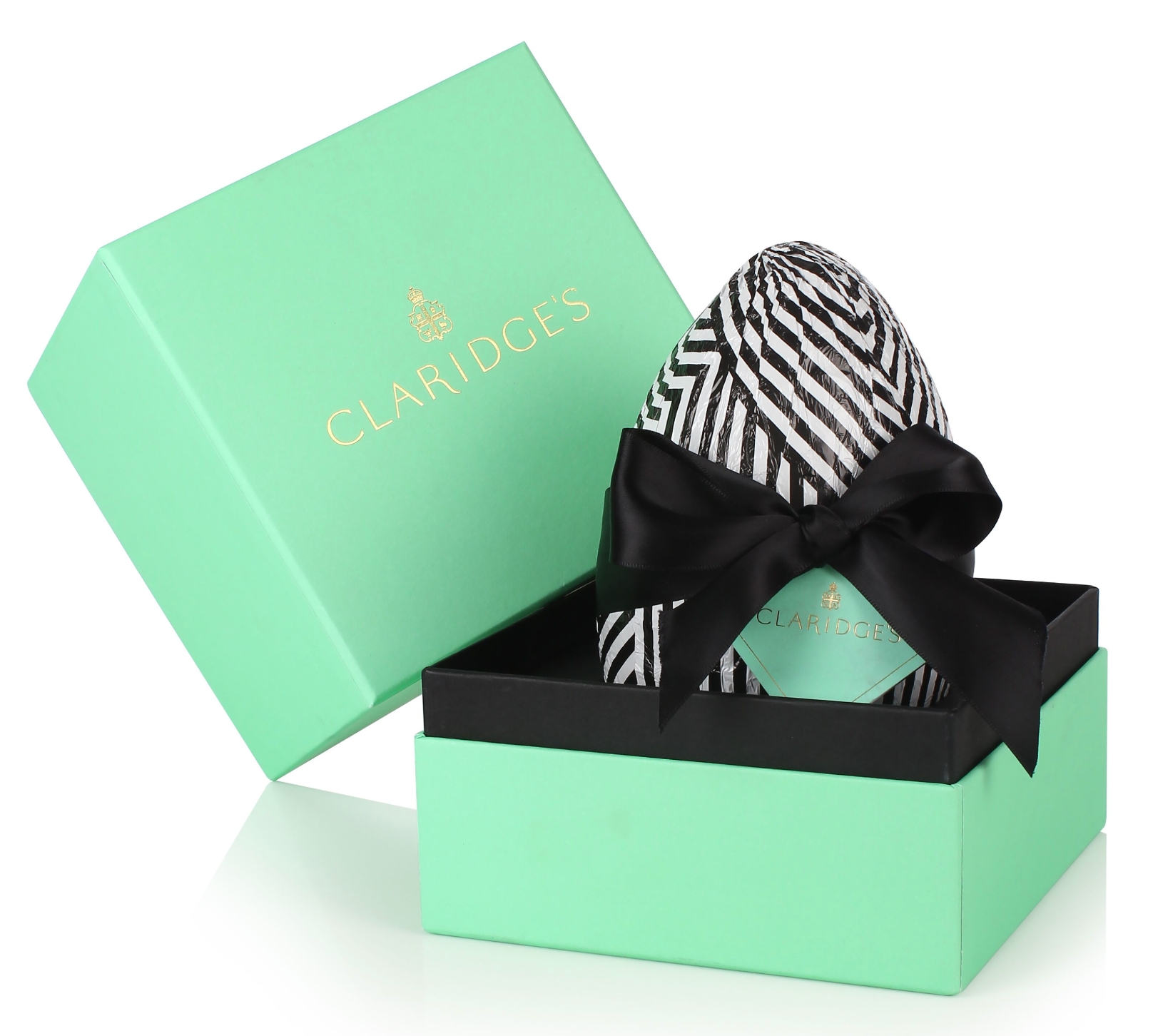 The supermarket shelves are stacked high with Easter-themed confectionary at this time of year. Away from every-day offerings, a select few chocolatiers have produced wonderfully extravagant Easter eggs made with intricate precision from the world's finest cocoa.
Elite Traveler brings you a selection of the very best…
The Magician's Hat
Pierre Marcolini
$120
Renowned Belgian chocolatier Pierre Marcolini has once again returned with an innovative collection of luxury Easter treats. For 2019, he has created an Easter-themed interpretation of his much-loved signature chocolate, the Heart. The pièce de résistance in the collection is The Magician's Hat. Weighing in at almost three pounds, The Magician's Hat begins with a playful rabbit's head made of white chocolate, before moving onto a dark chocolate hat and base. For the grand finale, 45 miniature eggs are revealed when the hat is finally broken in to, with six different flavors to feast upon.
Centenary Imperial Egg
Betty's Chocolatiers
$655
The highly-regarded English chocolatiers Bettys is celebrating its 100th anniversary this year and they have produced an Easter egg that would make founder Frederick Belmont proud. Weighing in at an arguably ludicrous 12.7 pounds, the Centenary Imperial Egg is made to order and only available for collection from their Yorkshire outlets. The hand-molded egg is made from Grand Cru Swiss pink-colored white chocolate and decorated with sugar wild roses and golden leaves. Sitting inside the outer egg is a golden chocolate egg, which is also meticulously decorated with floral patterns. There is also a miniature version available for $40.
Treasure Ahoy!
Michaël Bartocetti at Shangri-La Hotel Paris
$97
An Easter treat so accomplished in its design that only the most dedicated of chocoholics would dare break it to pieces. This whimsical creation is the work of Michaël Bartocetti, head pastry chef at the Shangri-La Hotel in Paris. The pirate-inspired Treasure Ahoy! chocolate egg is fittingly made from sweet and fruity black Caribbean chocolate and garnished with a decadent almond praline paste, fine sea salt and almond nougatine. Of course, no pirate ship is complete without a barrel of hidden treasure and this chocolate treat is no exception – golden coins await the lucky person who breaks inside the ship's hull. Orders are required 24 hours in advance at the hotel's restaurant La Bauhinia.
Tel: +33 (0)1 53 67 19 91 | Email: labauhinia.slpr@shangri-la.com.
The Masterpiece Egg
Le Bristol Paris
$125
As a former entrant in Elite Traveler's Top 100 Hotels in the World, you would expect nothing but the best from Le Bristol Paris and their head patisserie chef Julien Alvarez. With this year's Easter creation, Alvarez has achieved what the Parisian hotel describes as a 'Masterpiece'. Inspired by ceramic artists that he visited whilst on holiday in Puglia, Italy, Alvarez has attempted to replicate their techniques in his own chocolate workshop. The result is an egg that would not look out of place in nearby Le Louvre. The spotless white egg is indented with different-sized holes to produce the letter 'B' in the hotel's signature design. The egg is made with 73 percent Jamaican dark chocolate and is exclusively available to order from Café Antonia.
The Art Deco Easter Egg
Claridge's Hotel, London
$73
Anyone who has visited Claridge's in London in the last century would have been immediately struck by the Art Deco checkerboard lobby. Now, enthusiasts can take a little bit of that famous hallway home with them in the form of this striking Easter egg. Designed by pastry chef Yago Doamo, the Art Deco Easter Egg has been created using the finest Valrhona dark, milk and white chocolate and is filled with a selection of hand-made chocolate praline quail eggs. The hand-wrapped eau de nil colored box makes it the perfect gift for the design enthusiast in your life, but you must be quick as only 100 are available.
Sail Away Egg
Hotel du Cap-Eden-Roc
$108
Located in the heart of the Cote d'Azur, Hotel du Cap-Eden-Roc has created an Easter egg inspired by their idyllic Mediterranean surroundings. Head pastry chef, Lilian Bonnefoi's Sail Away Easter Egg is a homage to the annual Les Voiles d'Antibes, a race consisting of beautiful vintage boats predating 1950. The egg itself is made with 36 percent Swiss Alpine milk chocolate or 64 percent Madagascan Grand Cru dark chocolate. Those lucky enough to break into the ship will find a hull filled with chocolate fish.
Limited Edition Easter Egg
Paul A Young
$99
One of the United Kingdom's most established chocolatiers, Paul A Young, has struck a perfect balance between delicious chocolate and beautiful art with his signature Easter egg for 2019. Young was inspired by impressionist artist Monet to create a collection of eggs layered with spring colors and shimmers. The jewel in the crown is the Limited Edition Easter Egg, which will be made from Guittard Chocolate's 65 percent Single Origin Peruvian couverture. Young applies luxurious gold, silver and bronze to each of the Limited Edition Easters Eggs by hand. The eggs also come with a nine-piece box of equally limited caramel truffles and will be available in each of his three chocolateries.
Geometric Easter Bunny
Le Chocolat Alain Ducasse
$39
Three-Michelin-starred chef Alain Ducasse and his signature chocolate brand have brought a touch of contemporary design to Easter with a collection of confectionary. Designed by Pierre Tachon, the ultra-modern Geometric Easter Bunny is meticulously crafted from thoughtfully sourced chocolate and available in both dark and white chocolate. For the little treasures in your life, a miniature version designed specifically to be used in Easter egg hunts is also available. Another notable piece in this year's collection is the Sweet Box Egg, a chocolate egg made to look like a box of chocolates.