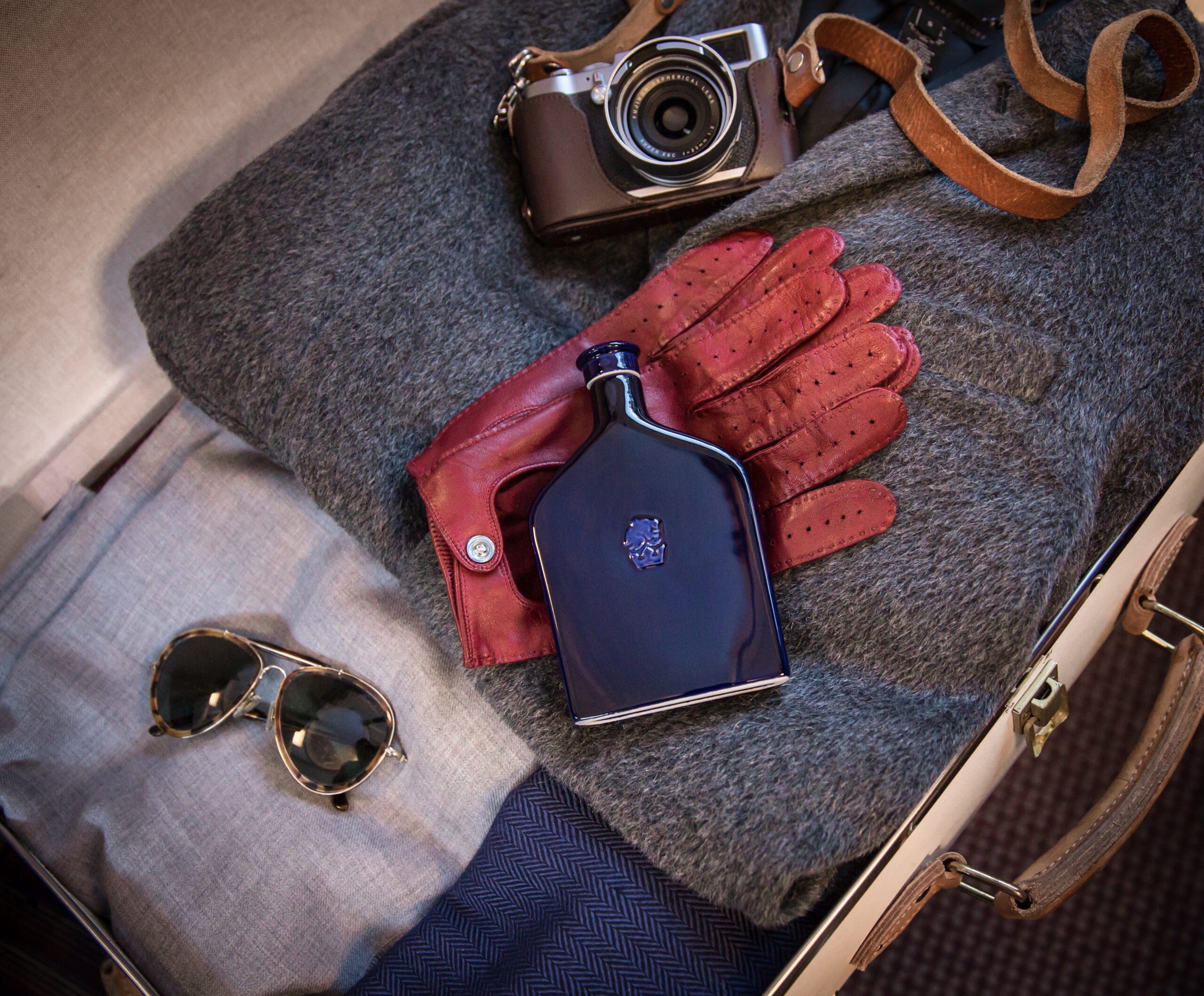 By Lauren Jade Hill
The fine whisky maker Royal Salute has unveiled an exclusive 30-year flask edition in collaboration with London's award-winning designer Afroditi Krassa, combining the full-bodied Scotch whisky with fine British luxury. Designed to be a true collector's item the 'Royal Salute 30 Year Old the Flask Edition' gives whisky connoisseurs a more luxurious way to enjoy Royal Salute on the move.
The unique porcelain flask houses a rich and silky 30-year Scotch, which has been crafted exclusively for the limited edition flask by Royal Salute's director of blending Sandy Hyslop. This is then presented alongside complementary accessories, which have also been created by the flask's esteemed designer.
Reflecting the inspiration Afroditi Krassa took from Royal Salute's 21 year old flagon, the flask exhibits the distinct shape and material that Royal Salute is now recognized for. The London-based designer explains the thought process behind this creation: "I have a simple motivation each time I start a new project; I want to challenge the status quo. That's why I was so inspired by Royal Salute. While all other whisky brands are content with glass, Royal Salute houses its whisky in precious porcelain. I wanted to apply the same attitude to a flask and create something that is beautiful while also turning tradition on its head. Ceramics has a rich history and this project presented a really interesting contrast of ancient techniques crafted for a modern audience."
Royal Salute 30 Year Old the Flask Edition is priced at $790.