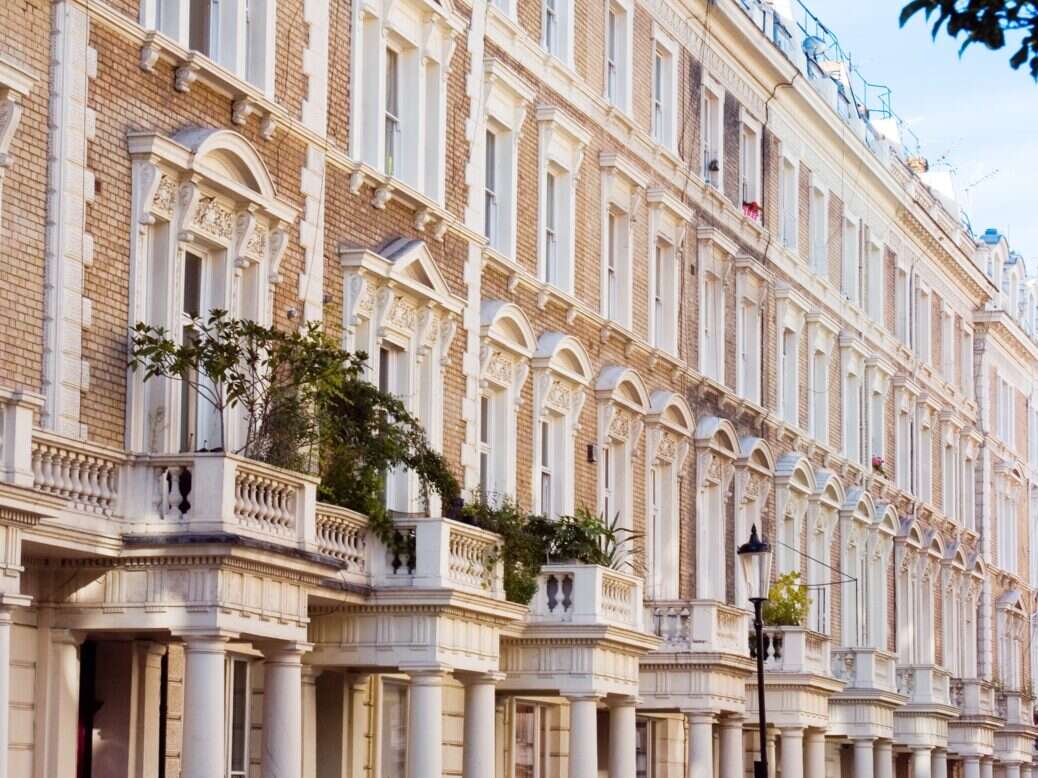 Despite the challenges of the last two years, the notoriously competitive London property market has made a remarkable recovery, with ultra-premium properties proving more in demand than ever in 2022.
Data by property analysis company LonRes found that there were 61 London properties sold for £10 million ($12.1m) + in the first six months of the year, making it the busiest January to June period on record for the city's super-prime property market.
The near-total rollback of travel restrictions has paired with the dramatic decrease in value of the pound to attract overseas buyers, despite uncertainties surrounding Brexit. "For those with money to spend, interest rates are low and people are choosing to put their money into property," says LonRes managing director, Anthony Payne.
[See also: The Most Desirable Property Markets in the World]
According to LonRes, of the 61 premium London sales so far this year, the most significant have been a 12-bedroom house on Belgrave Square in Belgravia, which asked for £90m ($109m); a £50m ($60.5) property on Chelsea's King's Road and a mansion in The Boltons, also in Chelsea, that was on the market for £42m ($50.8).
Interestingly, while London's property market is typically known for its investment value, the new surge of sales suggests other motives. "Historically people have bought investment properties, but what we're seeing right now is people buying homes – properties for their own use," says Payne. "You can see this in where they're buying – places such as St John's Wood, Notting Hill and Kensington – and in what they're buying – houses rather than flats."
The lasting impact of altered priorities through the Covid-19 pandemic can likely be attributed as the cause for this shift, as many ultra-high-net-worth individuals continue to seek family homes with space to work remotely.
However, while the prime market, on the whole, is thriving, the average cost per super-prime sale still hasn't matched up to the 2020 peak. Between January and June 2022, super-prime property sales in London totaled £1.018 billion ($1.23b), 1.5% below the total in the same period last year, but 52% higher than in 2019.
On average, that's £16.69m (£20.24m) per property, in line with the trend over the past decade but significantly below the first six months of 2020, when 25 properties sold for an average of £25m ($30.3m) each.
[See also: Chelsea Barracks: City Living in Europe's Greenest Development]
Year-on-year statistics also show that while the prime London property market, on the whole, is strong, the top range sales of £25m ($30.3m) and above seem to falter in comparison to 2020's unusual rush.
Analysis by Knight Frank looks at the numbers of super-prime sales in the 12 months to April of each year, broken down by price band. May 2021 to April 2022 saw 155 super-prime sales, the highest number in that period since 2016. Of those sales, 37 were between £20m and £30m, the highest number in that price bracket in over a decade.
However, sales of over £30m ($36.4m) have fallen drastically in the last two years, now making up less than 6% of super-prime sales, compared to pre-pandemic when they accounted for 15% of sales.
[See also: Inside the Latest London Development from Christian Candy]
According to Stuart Bailey, head of prime sales, London at Knight Frank, demand has been high for move-in ready homes: "London's super-prime market remains in a near-perpetual state of shortage in supply, especially for 'turn key' newly refurbished properties," he says.
But can this peak hold? Bailey thinks so – for now anyway. "Sustained activity in the super prime market [will continue] through the summer months," he says, "as we haven't had a dramatic release of pent-up demand from international buyers yet, which may or may not be on the horizon in the short term.
"It makes sense for international buyers to secure a London home during 2022, with currency benefits, debt markets and overall long-term security still looking attractive, though prices may soften slightly as we head into the winter months."
[See also: The Most Sought-After Property Markets in the US]