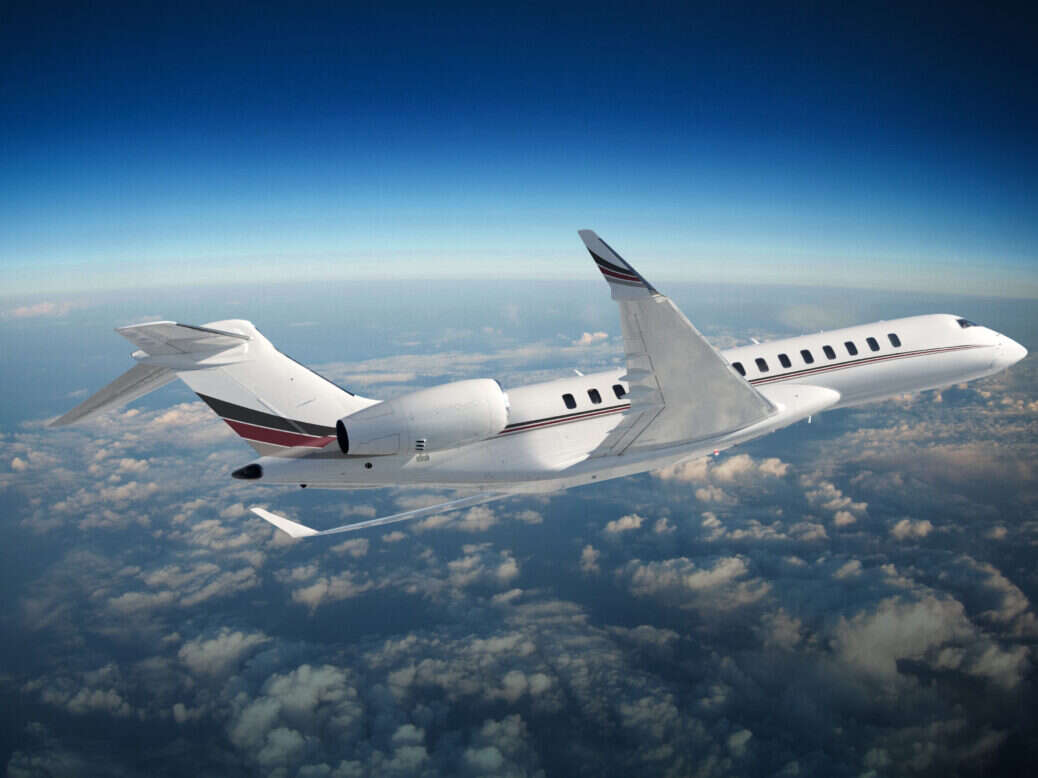 NetJets will become the fleet launch customer of the highly-anticipated Bombardier Global 8000 after agreeing a firm order for four of the jets valued at $312m based on 2022 prices.
The agreement, which also sees NetJets convert eight existing orders into Global 8000s, will eventually see NetJets build a 24-strong fleet of the industry-leading jet. Some of that fleet will be converted Global 7500 jets that NetJets already owns or has on order.
Already offering one of the most diverse fleets in the business, this new deal helps secure NetJets' position in the ultra-long range market as demand for non-stop transcontinental business flights grows. It also continues the rapid growth of the company's fleet overall, which stands at over 850 jets worldwide.
The Global 8000, which has a list price of $78m, will be the fastest and longest range business jet when it comes into service in 2025.
[See also: Elite Traveler Reveals Top Jets in the World for 2022]
"The new Global 8000 will help us to continue offering our Owners, specifically our international travelers, the pinnacle in unforgettably personalized experiences aboard the finest ultra-long range aircraft available," said Patrick Gallagher, NetJets' president of sales, marketing, and service.
"With inventory sold out through 2023 in the US, we are continuing to invest in further expansion for prospective owners in North America and across the globe. In fact, by the end of 2023, we are proud to share that our worldwide fleet will be approximately 30% larger than it was at the beginning of 2022."
The Bombardier Global 8000 was introduced at EBACE earlier in 2022, boasting a range of 8,000 nautical miles, a top speed of Mach 0.94 and capacity for up to 17 passengers.
Its superior range brings some of the most distant city pairings into range, including Houston to Dubai, London to Perth and Los Angeles to Singapore. This elevated performance comes at no expense to comfort as the jet also has the most generous cabin size in its class and the lowest cabin altitude (2,900 ft while flying at 41,000 ft).
Bombardier has also promised a wide variety of custom options for each interior, including the opportunity to incorporate a Principal Suite with a full-sized bed. NetJets will be working closely with Bombardier to match the interiors of its jets to the needs o.
"The new Global 8000 aircraft is the ultimate solution for NetJets' discerning Owners, offering a truly seamless private aviation experience," said Eric Martel, president and CEO of Bombardier. "NetJets' experience and expertise make them the ideal partner to unlock the full potential of this revolutionary Mach 0.94 business jet in a large fleet context. Our valued relationship continues to grow stronger, and we are proud to share this historic milestone together."
Bombardier is yet to announce the launch customer of the Global 8000.
[See also: Winch Design Delivers Global 5000 Refit]